Make your hair brush look like new again with this simple tip for How to Clean your Hair Brush!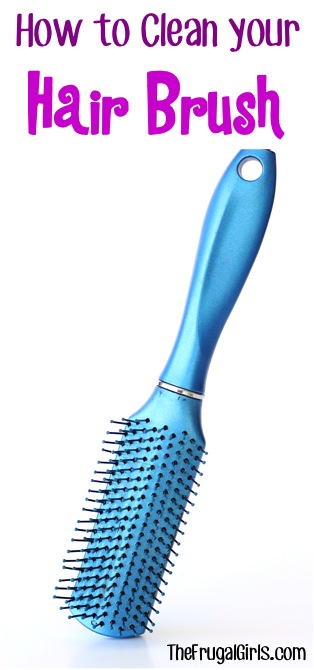 Could your Hair Brush use a little TLC?  Today is the day the gunk goes away and you'll never believe how easy it is to clean your hair brush!
Check out these tips for How to Clean your Hair Brush!
Related: 
How to Clean your Hair Brush
Instructions:
First, remove all hair from your brush… pull, cut, tweeze, just get it out. 😉
Then… fill up your bathroom sink halfway with hot water, and add a squirt of shampoo in while the water is filling up.
Soak your brush in the soapy water, then use your fingers to thoroughly clean off the gunk that has accumulated around each bristle.
After you're done cleaning, drain the water, and rinse the brush off with warm water.
Let the brush dry completely, and you're done!  How easy is that?!? 😉
Now… get inspired with more DIY Beauty Tips and Tricks I want to share with you below…
Don't go buy a new curling iron before trying these tips for How To Clean Your Curling Iron!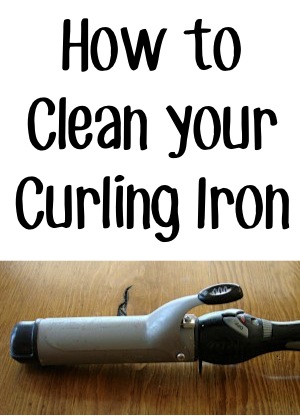 Be frugal and save money when you make your own Coconut Oil Lip Balm!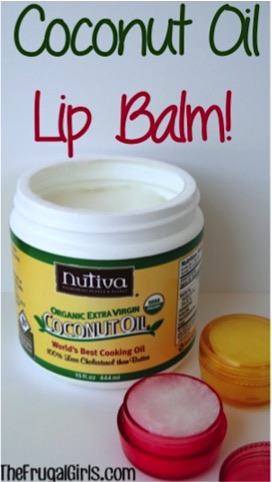 Try this DIY Coconut Oil Cuticle Cream trick.  I know you'll love the results!!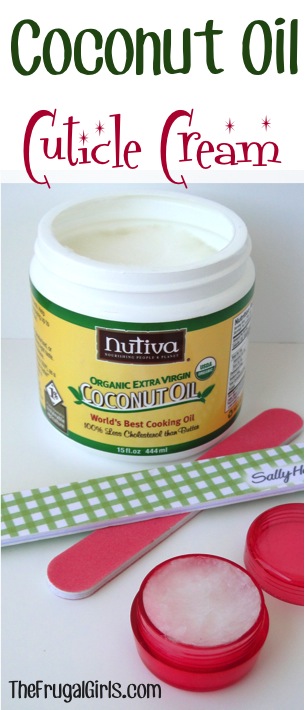 You've just stumbled across some seriously creative makeup remover tips, score!

Get those tangles out with this tip for How to Make a Homemade Hair Detangler Recipe!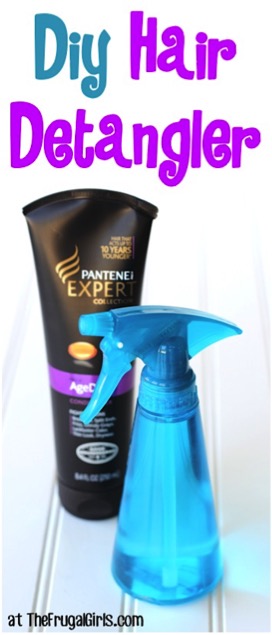 Here's a frugal tip for how you can make your own Coconut Oil Hair Conditioner!

Get inspired to save money with these creative ways to save on beauty treatments!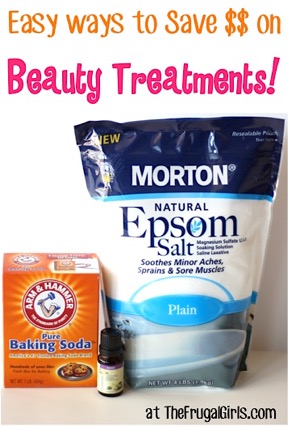 Learn How to Make Foaming Shampoo and your kiddos bath time will never be the same!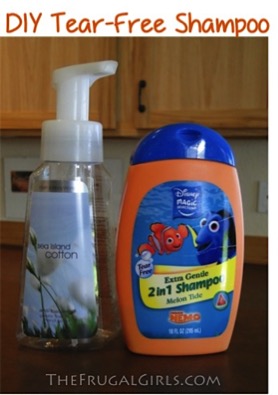 Add some beautiful curls to your hair with this Easy Heatless Sock Bun Curls and Wavy Hair tip!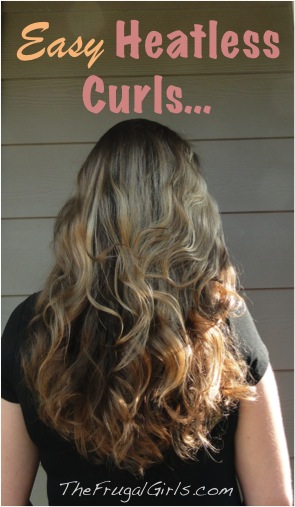 Get ready for some seriously sweet Frugal Fashionista Deals and Tips to save you more money!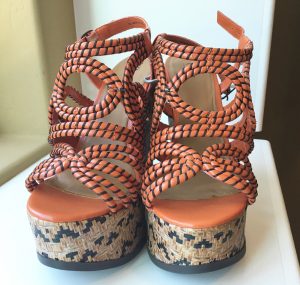 Get ready for some serious savings with these simple DIY Homemade Cleaners Recipes and Tips!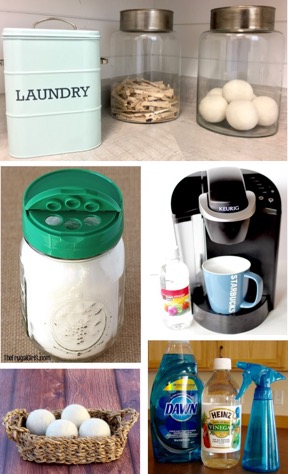 Don't miss out!  Catch all the latest fun new Frugal Girls Tips, Recipes, Crafts + more…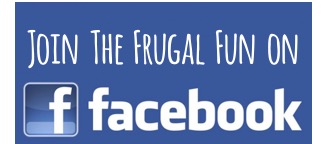 Got a fun DIY Tip or Trick?
Leave a comment & share!