Bring some outrageous flavor to the dinner table when you make this Easy Steakhouse Burger Recipe!

It's officially grilling season and that means Burger time!!  You're going to LOVE this ultimate flavor-packed Easy Steakhouse Burger Recipe… and your neighbors are going to experience burger barbecue envy from across the fence!
Fire up the Grill… it's flavor time!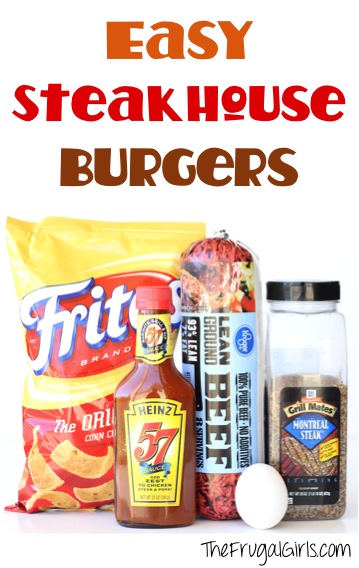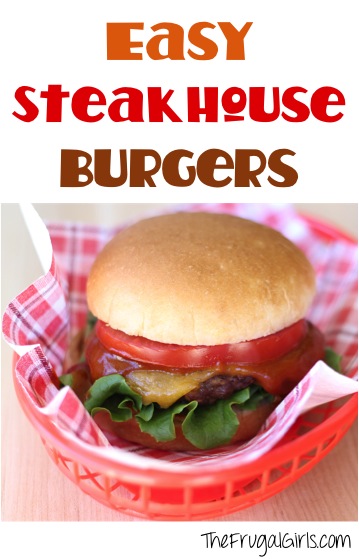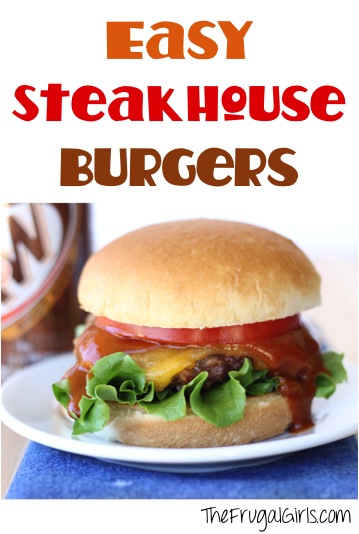 Easy Steakhouse Burger Recipe
Easy Steakhouse Burger Recipe!
Prep time:
Cook time:
Total time:
Ingredients
2 pounds of Lean Ground Beef
1 tbsp McCormick Grill Mates Montreal Steak seasoning
¼ cup Heinz 57 Sauce
¼ cup crushed Fritos Corn Chips
1 Egg, lightly beaten
1 pack Hamburger Buns
8 Slices of Cheddar Cheese
Instructions
Mix Egg, Steak Seasoning, Heinz 57 sauce and crushed Fritos in large bowl.
Add Lean Ground Beef to bowl and mix well with your fingers.
Form mixture into 8 balls, place individual balls between two square pieces of Wax Paper, smashing into patties with Hamburger Press.
Carefully stack burgers with Wax Paper separating patties, and place in refrigerator to marinate for a few hours or overnight.
Grill your burgers for 6 minutes on each side at 350 – 400 degrees, or until done
Melt cheese onto burgers for the last minute or so while still on the grill.
To grill or to not grill your buns?? Your Choice!! I love to add some butter to the inside of the buns, and grill them just until a little toasty.
Build your burgers… Bun, Burger, a little extra Heinz 57 Sauce and optional Lettuce and Tomato. ENJOY!!
Yum
Craving more simple and delicious Burger Recipes and Steak Recipes?? Get inspired below…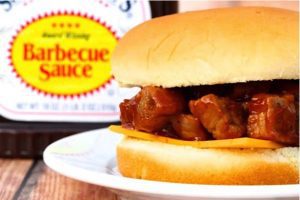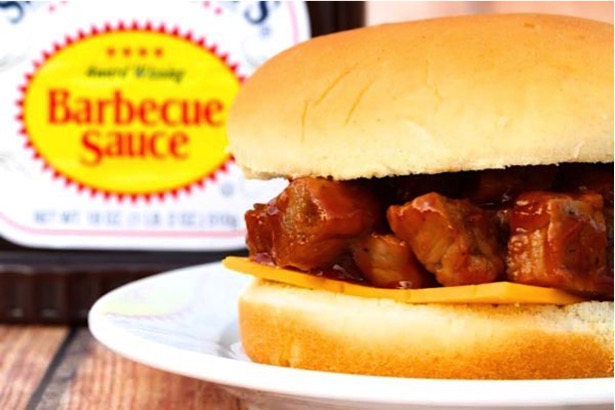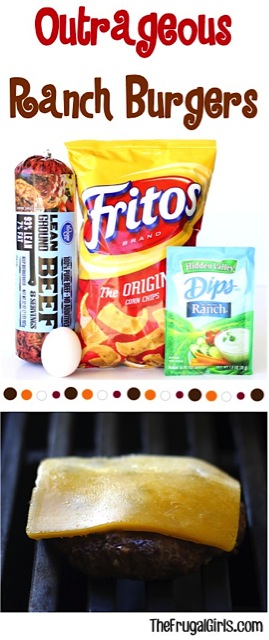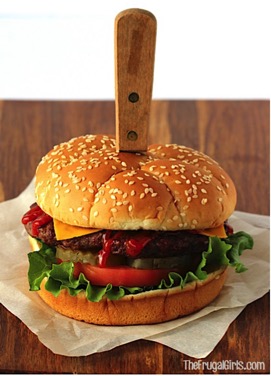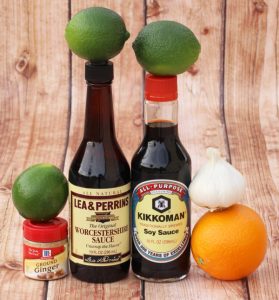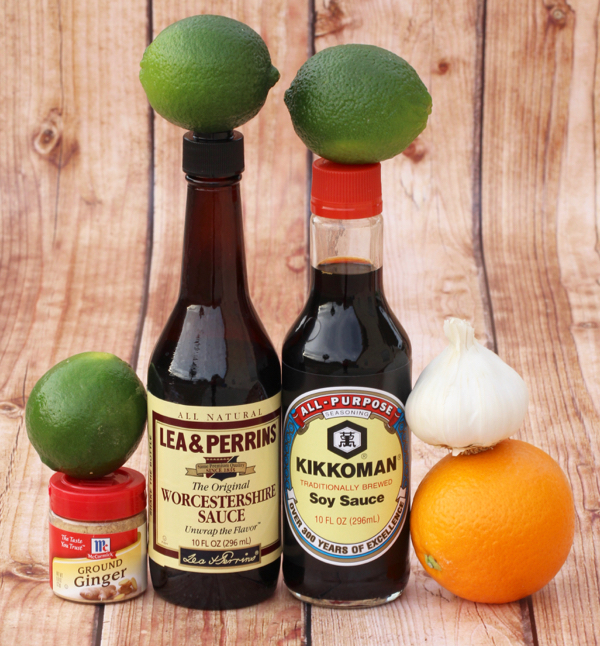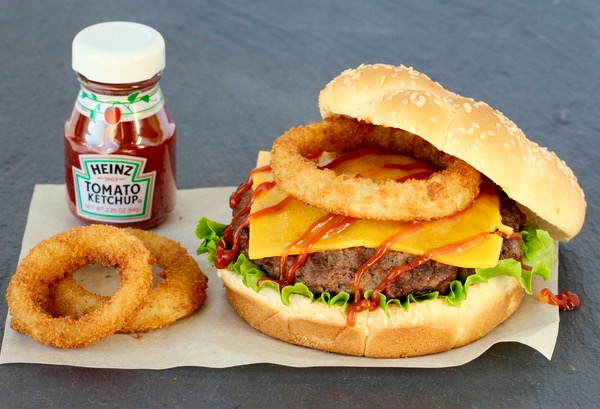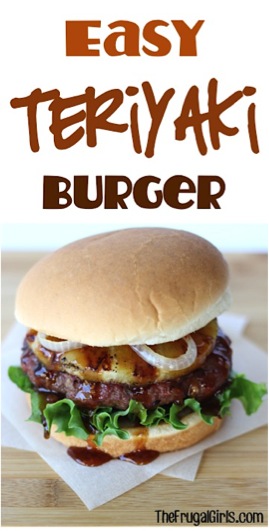 Score some seriously fun campout recipe ideas with these 27 Campout Food Ideas! {Epic Recipes}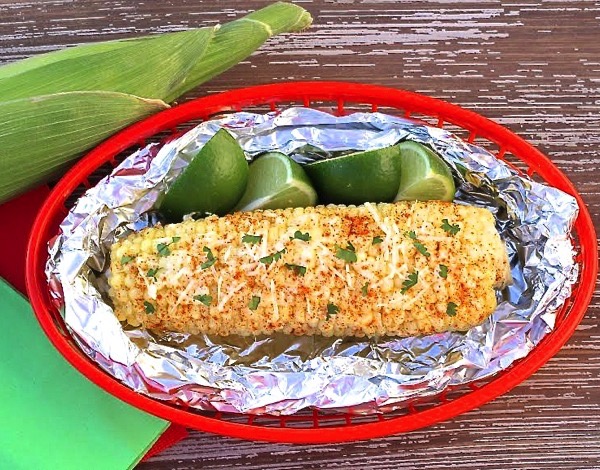 Don't miss out!  Follow along for more fun Frugal Girls Recipes, Tips + more here…