Make your own delicious Toscana Soup at home using this easy Olive Garden Copycat Toscana Soup Recipe!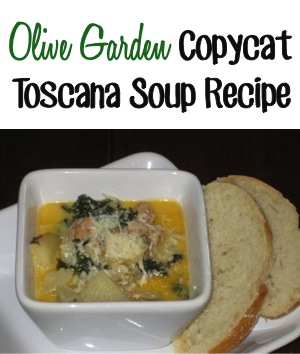 Following is a delicious Soup Recipe and guest post
by Sarah at AThriftyMom.com… enjoy!!
One of my favorite things to do is go out to eat, someone else cooks it, cleans up and all I have to do is enjoy it! But, I always feel sick once the bill comes and I realize I have paid as much for one meal as a whole cart of grocery's . In order for me to stay home and raise my kids, eating out is one of the things we have cut out. We try to fit it in our budget at least once a month. So instead I have learned to make some of our favorite restaurant meals at home.
One of our favorites is the wonderful sausage, potato soup at Olive Garden. I made my own Olive Garden Copycat Toscana Soup Recipe this weekend for my family, and I thought I would pass this thrifty recipe on to you! This recipe will make a LARGE pot of soup and normal feeds my family a few meals. Or we share with friends!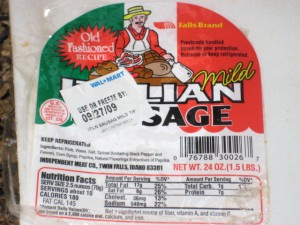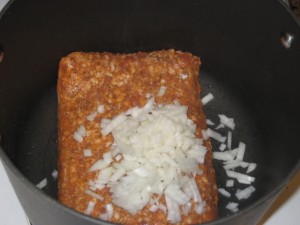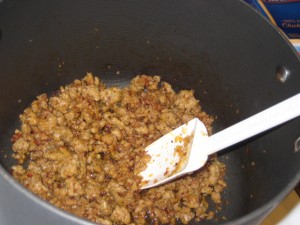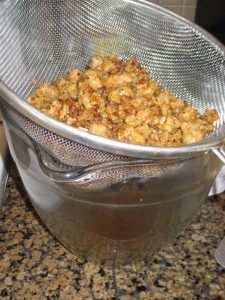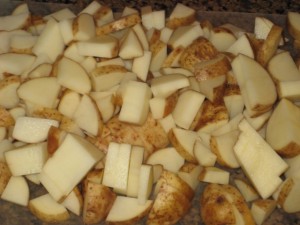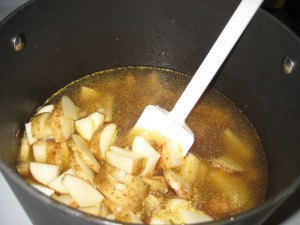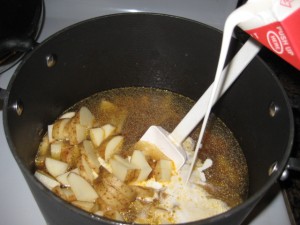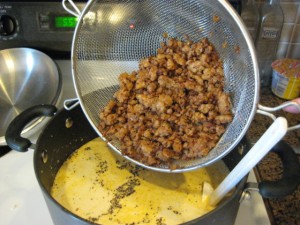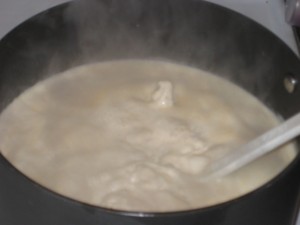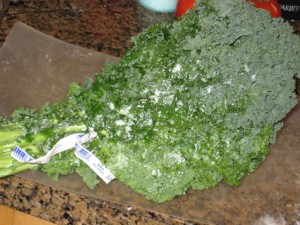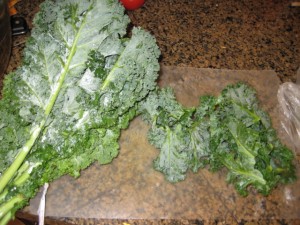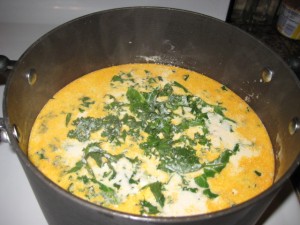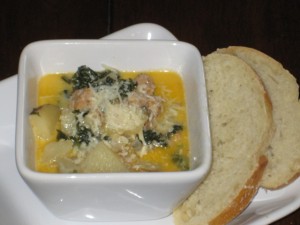 Olive Garden Copycat Toscana Soup Recipe
Yum
Be sure to also check out these 83 Olive Garden Recipes to try at home!!  Then check out these delicious Soup Recipes below…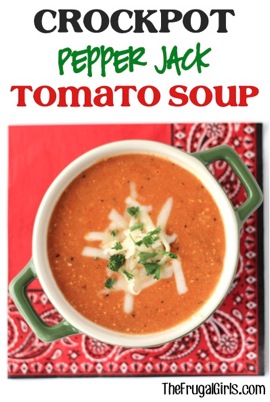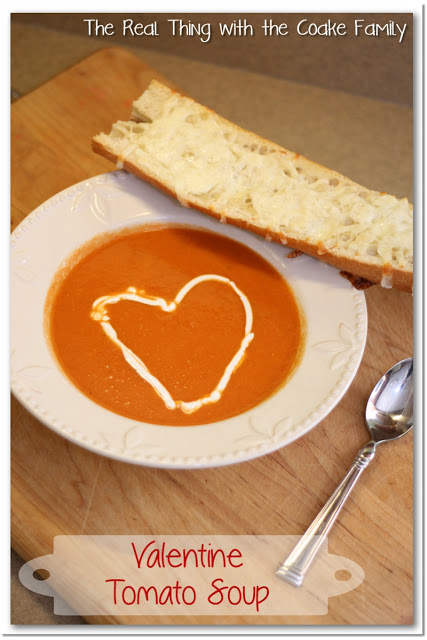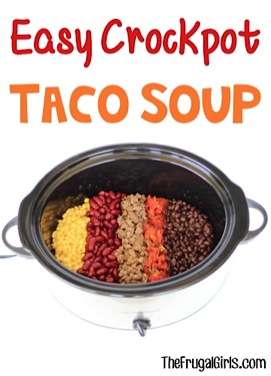 Don't miss out!  Get all the latest fun new Frugal Girls Recipes, Tips + more right here…