I may get
paid
for ads or purchases made through links in this post.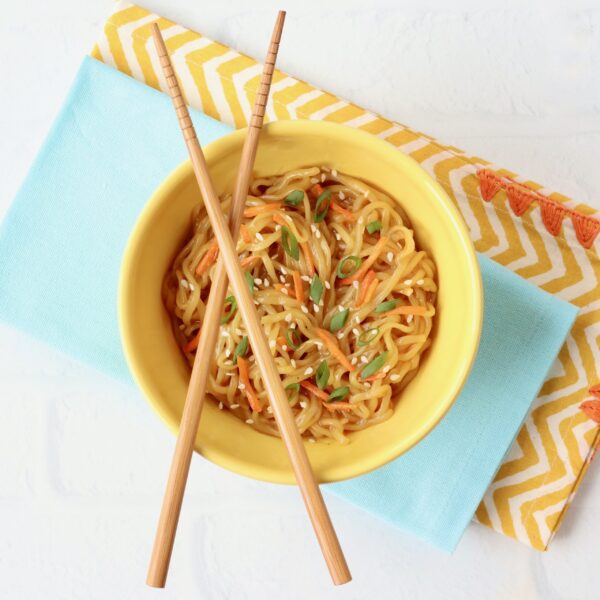 A big thank you to MYOJO for sponsoring today's Teriyaki Noodles Recipe!

Give your mid-week dinner a fabulous flavor upgrade with this tantalizing Teriyaki Noodles Recipe. It's made with a delicious homemade teriyaki sauce, springy ramen noodles, and will become a noodle bowl you'll want on repeat!
The easy-to-make teriyaki sauce is made with real pineapple juice, giving the sauce a tropical flair that will appeal to both kids and adults.
But the real secret to this tempting Teriyaki Noodle Bowl is the MYOJO Thick Wavy Ramen Noodles. The fresh flavor and perfect texture of these noodles transforms this noodle bowl into a mid-week flavor extravaganza. You really can taste the superior quality of these dreamy thick and wavy ramen noodles with each bite.
So what are you waiting for? Go grab some chopsticks, and get ready to indulge in some tasty Teriyaki Noodles Ramen this week!
What Kind of Noodles Are Used for Ramen?
When it comes to selecting ramen noodles, I love using fresh craft MYOJO noodles. There are three types of noodles in the Ramen Noodles Only Series, which would all work great in this recipe – Thin Straight, Medium Wavy, and Thick Wavy.
Where Can I Buy MYOJO Ramen Noodles?
MYOJO products are available in Asian supermarkets, and you can use the MYOJO Store Locator to find stores that carry them near you!
Does Teriyaki Taste Good In Ramen?
Made-from-scratch teriyaki sauce is the perfect complement to MYOJO Ramen Noodles. Using quality, authentic noodles like these is a brilliant shortcut to elevate the flavors of any recipe.
What Thickens Teriyaki Sauce?
The secret to a thick and delicious teriyaki sauce is the corn starch. You'll simply use cold water and corn starch to create a paste that you stir right into the sauce. The result will be a rich, robust Teriyaki sauce that pairs perfectly with ramen noodles.
Teriyaki Noodles Recipe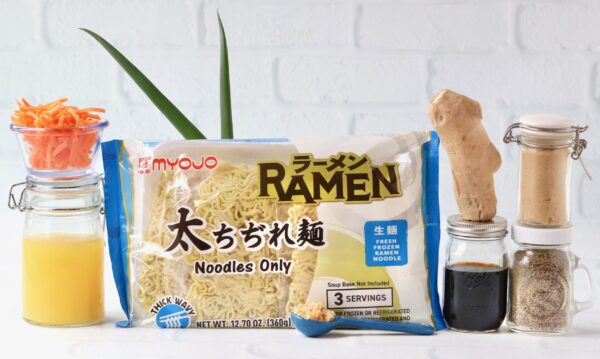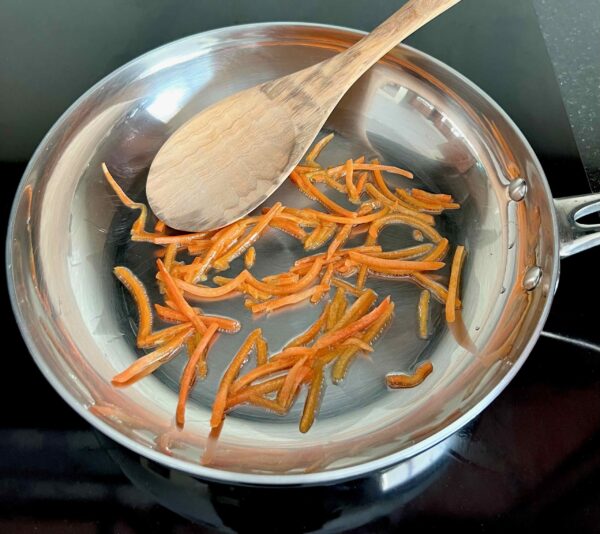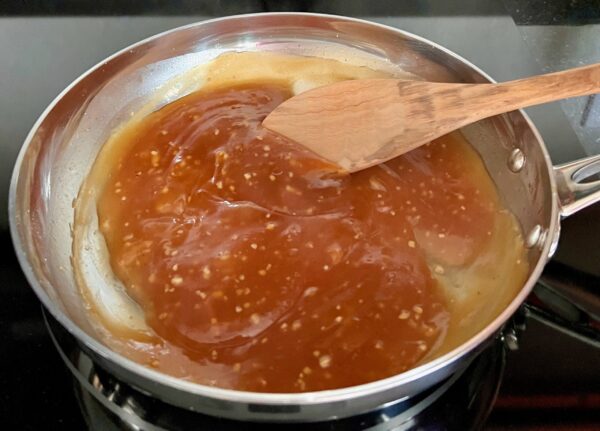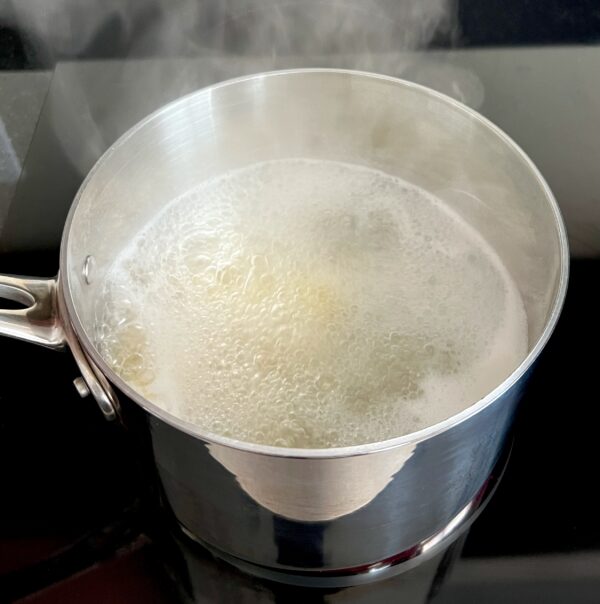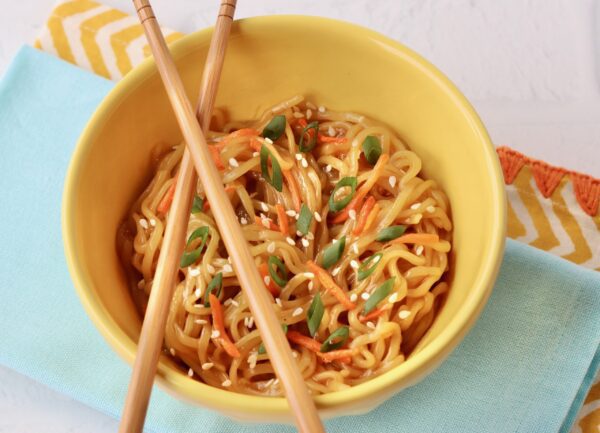 Teriyaki Noodles Recipe
This easy Teriyaki Noodles Recipe is made with a delicious homemade Teriyaki sauce and amazing custom-made ramen noodles.
Ingredients
2

servings

MYOJO Thick Wavy Ramen Noodles

3/4

cup

Pineapple Juice

5

tablespoons

Low Sodium Soy Sauce

1/4

cup

packed Brown Sugar

1

teaspoon

minced Garlic

1 1/2

teaspoons

finely diced Fresh Ginger

1/8

teaspoon

Black Pepper

2

tablespoons

Corn Starch

1/4

cup

cold Water

1/2

cup

shredded Carrots

2

chopped Green Onions

optional: Sesame Seeds for garnish
Instructions
On medium heat, sauté diced Carrots in oil for 5 minutes or until softened. Then set aside.

In small bowl, combine Corn Starch with 1/4 cup cold water. Stir into a paste and set aside.

In sauce pan, whisk together Pineapple Juice, Soy Sauce, Brown Sugar, Garlic, Ginger and Black Pepper. Then bring mixture to a gentle boil.

Add Corn Starch/Water mixture to sauce and stir thoroughly. Allow to gentle boil for 1 minute, then reduce heat and simmer mixture while stirring for 4-5 more minutes.

While your sauce is simmering, cook MYOJO Ramen Noodles per instructions on package, separating noodles as they cook. Drain noodles.

Combine Sauce, Carrots, and Noodles. Toss with tongs, then top with Green Onions and optional Sesame Seeds. Enjoy!
More About MYOJO:
As you may already know, Myojo U.S.A. prides itself on crafting a variety of fresh, high-quality noodles, including ramen, yakisoba, udon, gyoza, wonton wrappers, and soup base. Their products are offered to retailers and food services nationwide and are locally made to ensure an authentic taste of Japanese cuisine. Learn more at MyojoUSA.com
You can also find more delicious recipes here: MyojoUSA.com/Recipes.
So, have you tried this Teriyaki Noodles Recipe yet?
Leave a comment & share!