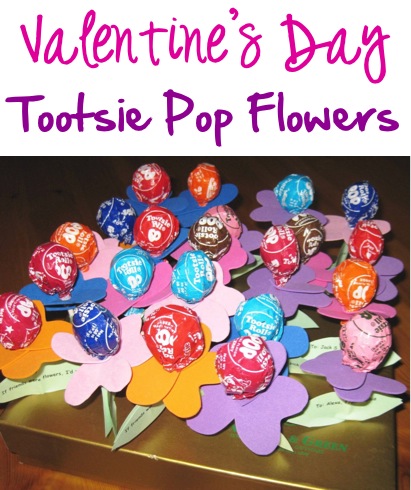 On the hunt for more fun Valentine's Day Candy Crafts??
Frugal friend Kathy emailed this picture over of these adorable Valentine's Day Tootsie Pop Flowers that she made!
"I made these for my daughters to bring to school. I like them better than cards, and they're simple to make!"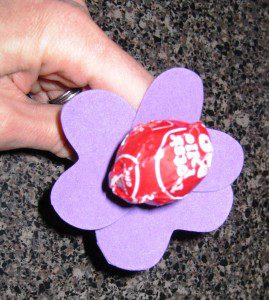 Here's what you'll do:
Cut out uniform size heart shapes from foam sheets
Use a hole puncher to make a hole near the bottom of each heart
Stick the lollipop through
Print or write a message on green paper, and fasten around the lollipop stick… to look like a leaf!
One fun message idea Kathy used was…   'If friends were flowers, I'd pick you!'
So simple… and sooo cute!   Thanks for sharing, Kathy!!
See Also: