Are you ready for some fun and frugal Romantic Date Night Ideas at Home or on the town?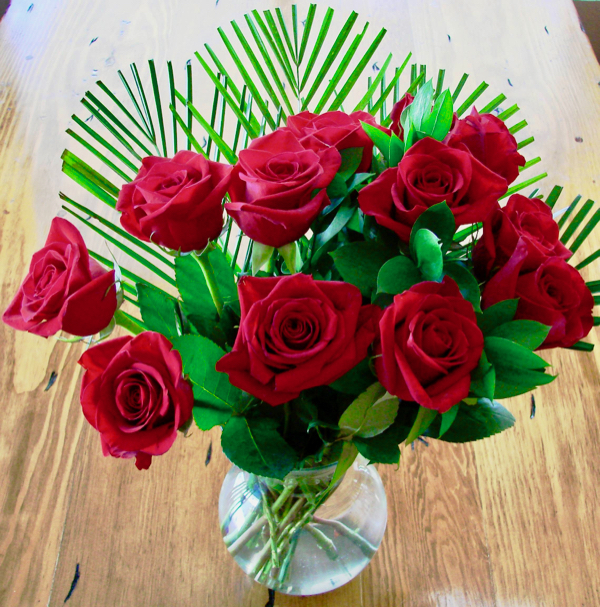 Planning a date night with your sweetie??  A romantic date night doesn't have to be complicated or expensive.
Get inspired with these fabulous and Romantic Date Night Ideas at Home or on the Town!  Make date night happen every week!!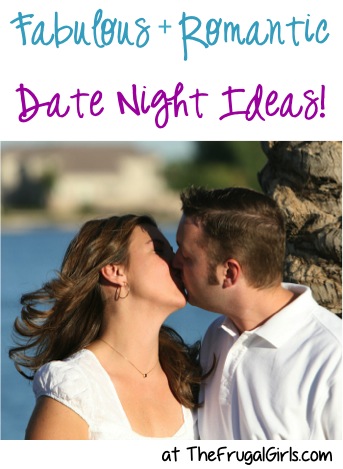 Related:
Romantic Date Night Ideas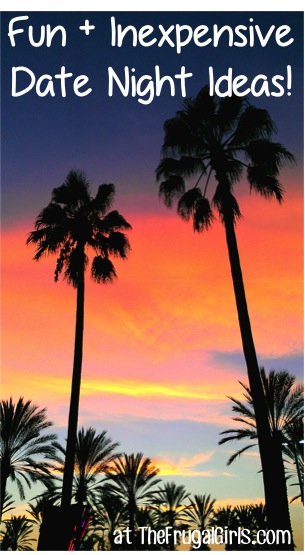 Want some Fun and Inexpensive Date Ideas for your date night?  Check out these creative ideas submitted by your frugal friends that will keep date night super fun without breaking the bank!
I received the following question from frugal friend Teresa…
"Hubby and I are celebrating our 5th Wedding Anniversary in February.  Hubby was deployed last anniversary, so I want to do something special and more memorable than dinner and a movie.  We are on a super-tight budget, so I'd love some inexpensive date ideas.  Any suggestions??"
Ann writes: "My husband and I also celebrate our Anniversary in Feb. Last year we made a pinic basket and went to our local park. We ate at the park and they have bikes rentals there, so we rented the bikes. They were suppose to be one hr rentals but I sweetly told the guy renting us the bike that we were celebrating 7 years of marriage and he told us to take the bikes for as long as we wanted. It was awesome!!!!! We had soooo much fun. There was a lake at the park so we stopped took some pics. Then went and strolled the town hand in hand!!
"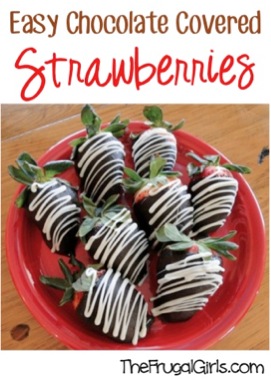 Amanda writes: "I think for an anniversary it would be cute to recreate your first date. I'm always a fan of "spa" nights. Pick up some Massage Oil or if you can't swing that then use baby oil or lotion, whatever you have, and do massages for one another."
Frugal Tip: Did you know you that Coconut Oil makes a great massage oil?  Check out this Coconut Oil Massage Oil tip from a massage therapist!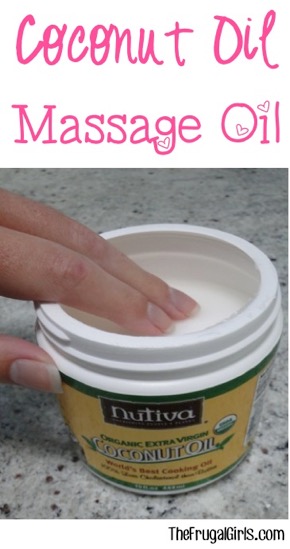 Susan writes: "We have little kids so we sometimes plan ahead, put the kids to bed early, and then we have a special dinner.  We order nice take out or I have a special Dinner cooked.  If we've already eaten, fresh baked Cookies are a great treat. We've even put a blanket by the fire before. A movie night or even watching comedians on youtube. We love laughing together."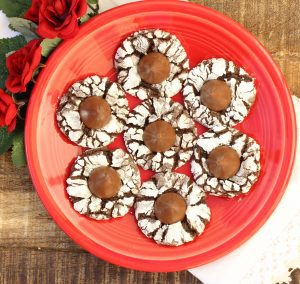 Frugal Tip: Whether you're ordering dinner in or going out for date night, these Restaurant Deals will save you SO much money!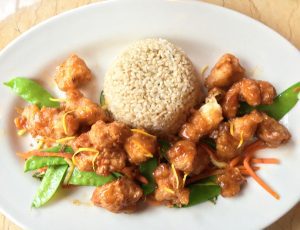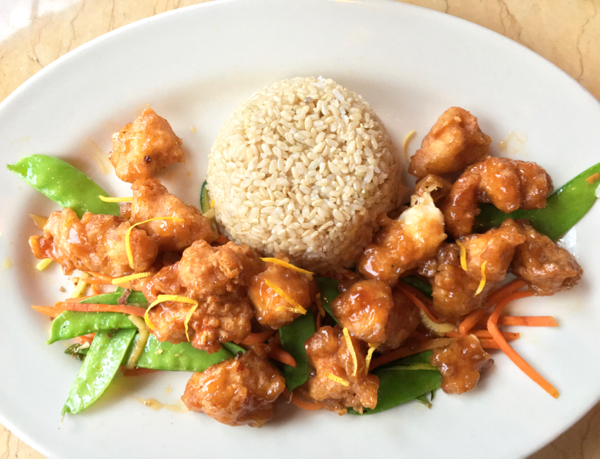 Jill writes: "Are there any scenic hiking trails near you? If so, pack some sandwiches and drinks in the backpack and go hiking.  Then, if you're still hungry after the hike, go have an ice cream!  If you live near a university you might be able to hit up free (or low cost – $6 a ticket) musical events put on by the music department. I've enjoyed many a fine jazz performance from graduate/undergraduate students who need to fulfill class requirements. Share a bottle of wine afterward!"
Nancy writes: "Look around for local Restaurants that have soup/salad or soup/and something. We go out for $10/$12 and get a back booth away from the main foot traffic and talk and enjoy the warm cozy time. Another idea is to find a fondue place or set up easy fondue at home."
Marne writes: "Go on base to the MWR ticket office. Here, in San Diego, we can get harbor cruises for $6. The ticket lists and prices are available online. The prices are amazing. Glad your hubby is home this year!"
Heather writes: "The fifth year is the year that you can give wood as a gift. Camping or a trip to the woods might be really fun. You could hike, camp, maybe canoe or just sit under the stars and roast some marshmallows."
Tasty Tip: Whether you're out in the woods, or just making S'mores over the backyard fire pit at home, these epic S'Mores Recipes will take your night to the next level!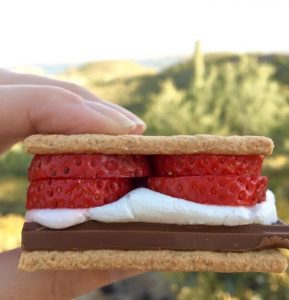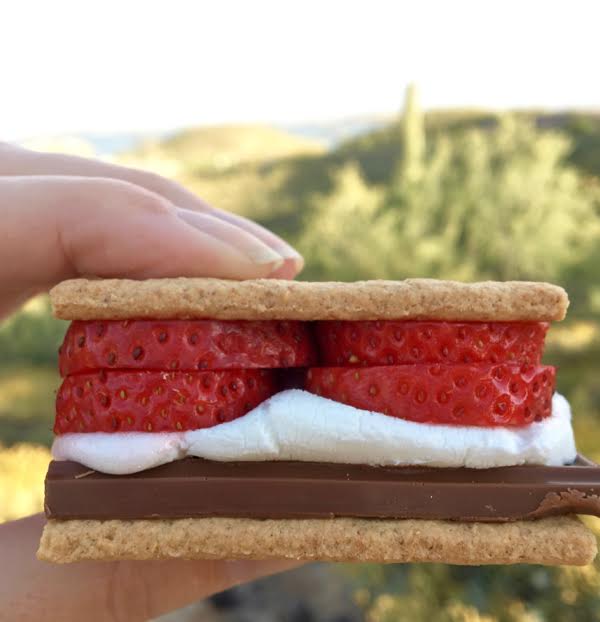 Wendy writes: "We love independent films and our local Institute of Arts offered them at $4 a piece."
Kim writes: "Take advantage of the frequent sales on Restaurant.com to get a certificate to a local, pricier restaurant. Spending a few dollars on the certificate will make "splurging" on dinner even better."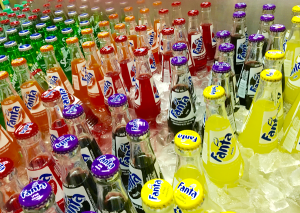 Stephanie writes: "My Husband and I love garage sales, antiques and have found an auction house that has regular auctions on Wednesdays and Saturday evenings. We love to go, we usually do not buy anything but it is very exciting to see the stuff and watch the action. They also have great food at a real deal meals for $2.00 for ham and beans with cornbread. by the time you get a drink you have both been fed for $6.00 and an evening of entertainment with the possibility of a bargain or two."
Beth writes: "One year I did a little scavenger hunt for my boyfriend (now husband). He had to go to a couple places in the house and then I even placed clues/things around town (we lived in a small town). It was cheap because I thought of the clues, which cost nothing and the "prizes" were small things like a coupon for _____ or a framed photo of us, etc. Then we had a picnic. Just an idea.
Happy Anniversary!"
Jessica writes: "Been there done that, actually my hubby and I only lived together for 6mo for the first 3 yrs of our marriage, thanks to all the deployments. On one of his 2 wk leave from tour we went to his grandparents cabin in the mountains and on a date night a few times we had a late evenning picnic on the beach and we also enjoy going up the canyon to make a campfire and eat smores. Glad your hubby is home."
Autumn writes: "My husband and I once went to a pottery place where they have pre-made ceramics made. Our local one is called The Mud Mill, they let you take food and drinks in. So I took finger foods in, apple cider in plastic champagne glasses and we painted a cake stand together. Whenever I use it or guest asks me about it, I always smile knowing we had GREAT fun making it. Look online for place like that close to you,and see if they have a website that has coupons too. Have fun, and know that whatever you do will be special!!"
Cindy writes: "Good date night idea: international night…wine to dessert, and music."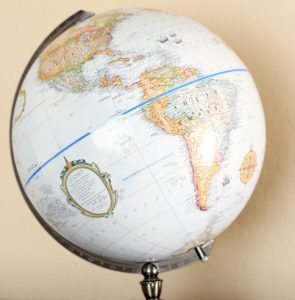 Dawn writes: "Hmmm…. Steak, baked potatoes and salad, all at home, cooked and eaten in a nightie.  With Valentine's Day around the corner, you can get some fun and inexpensive games at Walmart for your loved one, a card game, a pin you wear that looks like a spinner, etc, these are usually located in the valentine aisle with all the goodie bag stuff.  Make a playlist with your spouse's favorite music from when you were dating, or watch a movie you watched on one of your dates….. and there you go…. this was one of my husband's favorite dates…."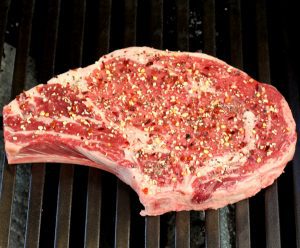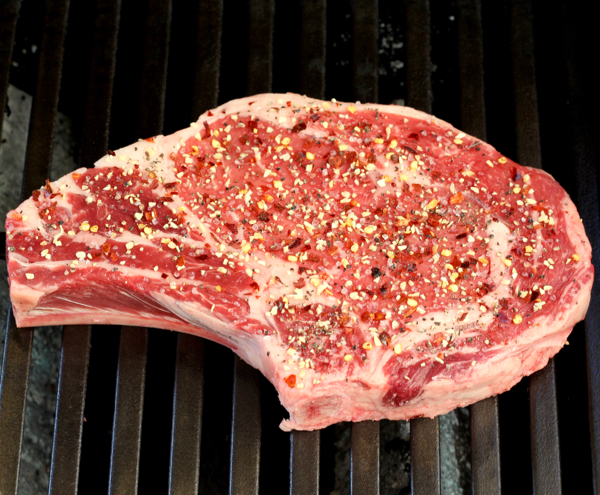 LL writes: "I have found that a canoe or kayak trip followed by a picnic (in the winter go snowshoeing or cross country skiing instead) is a lot of fun, good exercise, romantic AND cheap."
Valentine's Day Date Night Ideas…
Amy said: "One year, after the kids went to bed, I fixed a snack of cheese, crackers, chocolate covered strawberries (that I had made up ahead of time and chilled in the fridge), and other fruit for us.  I also had a chilled bottle of sparkling grape juice that I poured into wine glasses.  We shared this snack while watching a movie together… cheap and cozy."
Anna said: "What about a little Coupon Book for your significant other, for things that they love?  (i.e. back rubs, favorite meal, 1 hour of remote time with no complaints, a night out with the boys with no interruptions, etc.)
Or how about this idea: One year I bought a huge foil heart and wrote "I love you" in as many different languages as I could locate on the internet.  The time spent was appreciated.
If you live in a cold climate: ice skating is adventurous and will always make good memories or even snow sledding if there's snow on the ground."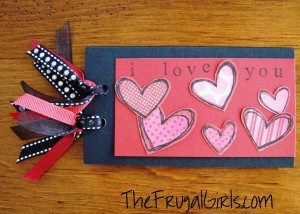 Tina said: "I have a few ideas for you.

  One year when my husband and I were just dating, I got a dozen red roses from the local Walmart (if you buy them the weekend before they are usually cheaper).  I removed one of the roses and replaced it with a fake rose.
In the card I wrote something special, then I put "Our love will end when the last rose dies". He automatically asked me if there was a fake one in there! 8 years later and he still has the fake rose.


As for a recipe. You can never go wrong with a man meal! A nice steak, baked potato, green beans (or other vegs) and his favorite roll. You can either make chocolate covered strawberries ahead so they are in the fridge and cool before dessert or you can fondue it.
Make it fun and have different fruits (strawberries, bananas, pineapples, etc) and make it where the two of you can make something yummy for each other."
Kendall said: "This year, for my non-mushy man, I'm making him a marshmallow shooter – and one for myself, too, so we can battle it out!"
More Romantic Date Night Ideas…
We can all use a little creative kick in the pants when it comes to planning dates with our guys, and these 5 Creative Valentine's Date Ideas You Never Thought Of might be just the creative nudge you have been looking for!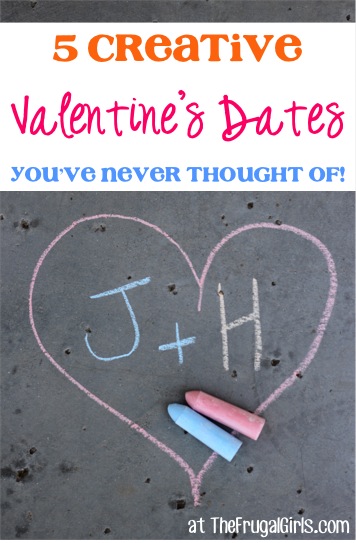 Why not have a date night at home?  You will never need to leave the house again with these 10 Fun Date Nights at Home Ideas!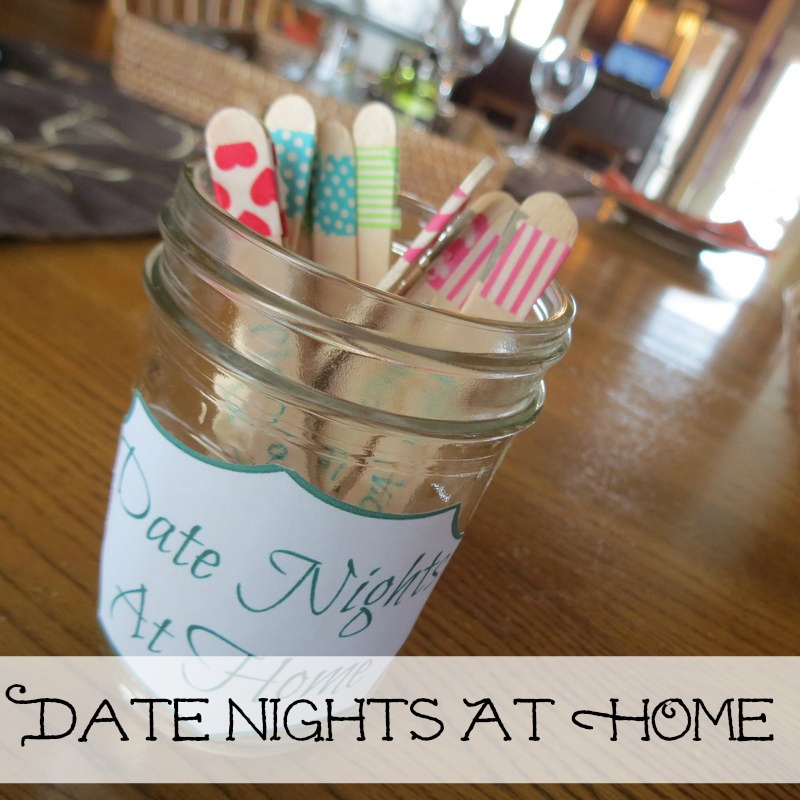 Summer is my favorite time of year, and these fun Summer Date Night Ideas make it even better!  Are you ready for some fun summer date night ideas?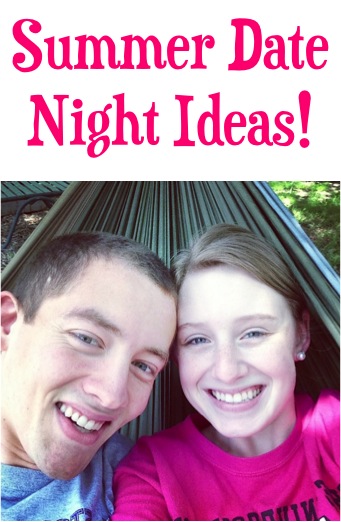 Now that you've gotten inspired to have a creative, fun and frugal date night… I've got even more fun romantic and date inspiration I know you'll love…
Give your guy some love with these fun and creative Valentine's Day Gifts for Him!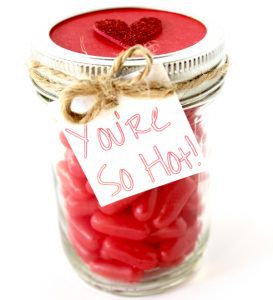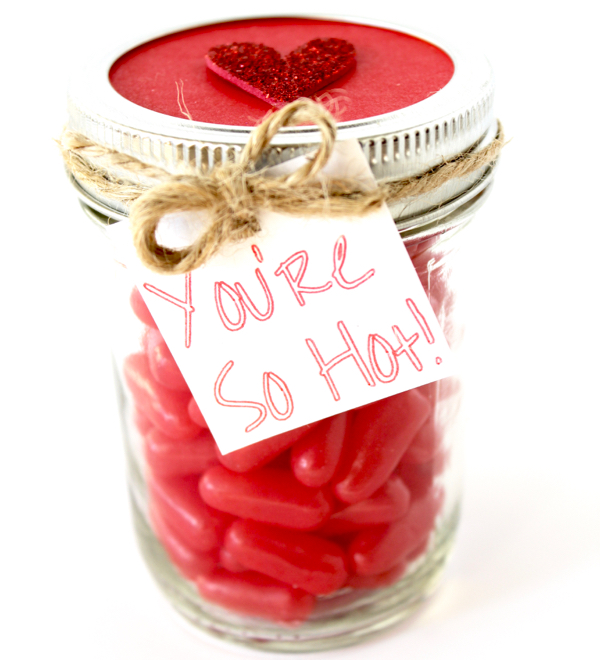 Is time to show someone a little love??  The key to a heart is often through the tummy! 🙂  Check out these Best Valentine's Day Recipes Ever!  You'll LOVE all the fun drinks to share with your sweetie, and desserts spread some love this Valentine's Day!

Be romantic and frugal at the same time with this tip for how to save money on flower arrangements!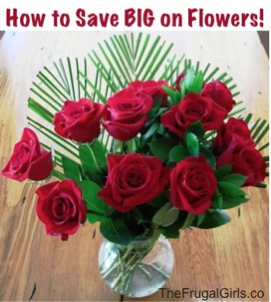 Put some love into your craft time with this BIG List of Valentine's Day Crafts!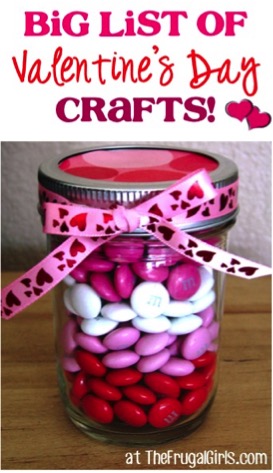 Make eating out guilt-free with these Eat Out Cheap Ideas for your Favorite Restaurants!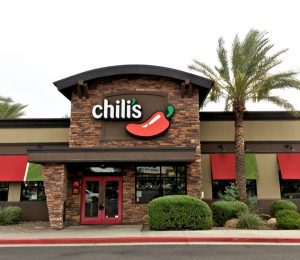 Whether your dream honeymoon destination would be a sun kissed beach, a fairy-tale kingdom or a romantic journey through time… You'll love exploring these romantic destinations!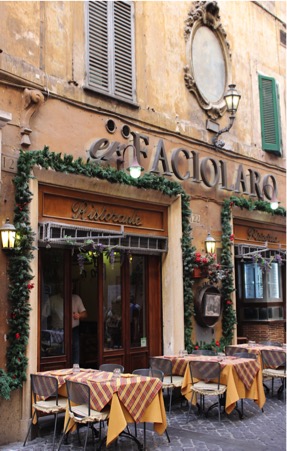 Score frugal gift ideas for the Kiddos, Teens, Dad, Grandma, Grandpa, Co Workers and more!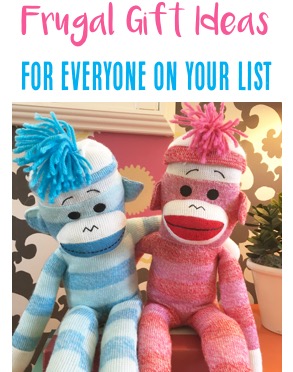 Got some fun Romantic Date Night Ideas?
Leave a comment & share!