I may get
paid
for ads or purchases made through links in this post.
Looking for the best Fall crafts ever??  These Fun Fall Crafts for Adults and Kids will help you celebrate the cozy Autumn season!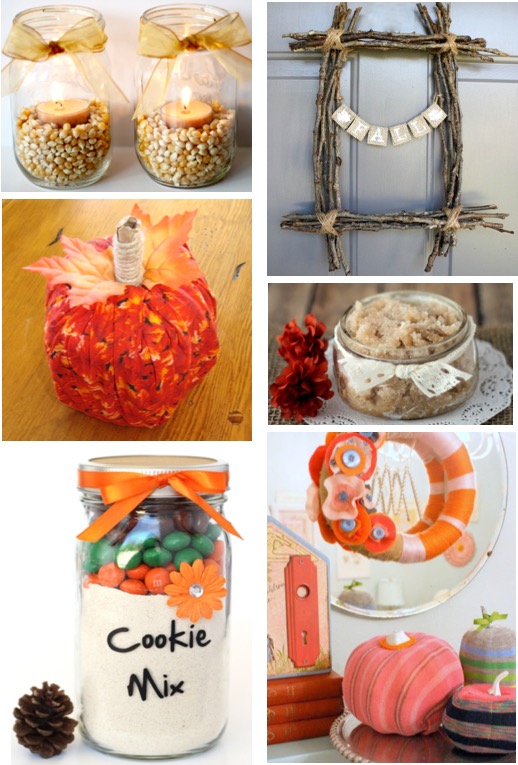 Happy Fall, Y'all!  So are you feeling crafty??  Celebrate Fall with this BIG List of Fun Fall Crafts for Adults and Kids!  You'll LOVE these creative ways to bring Autumn to every inch of your home!
Whether you're looking for fun Fall crafts to make and sell, easy Fall crafts for seniors, or sweet Fall crafts for kids, toddlers, or preschool classrooms… there's something fun for everyone!
So are you ready for some of the best Fall Craft Ideas around?  From pumpkin crafts to mason jar gifts, and Fall wreaths to cozy scarves… it's time to get creative!  These autumn crafts and Fall DIY projects are the perfect cozy way to spend a chilly day.  So are you ready to create something fun?
Get in the spirit of the season and go check out the easy step-by-step tutorials here…
Fun Fall Crafts for Adults and Kids
Related: Cozy Fall Ideas You'll LOVE!
What Are Some Fall Crafts to Make and Sell?
Here are some of the best fun Fall crafts for adults to make and pretty Fall decor to sell…
Cinnamon Scented Pine Cones
Cozy No Sew Fleece Blankets
Fall Hydrangea Wreaths
Fleece Fringe Scarves
Give Thanks Banners
Mason Jar Candles with Corn
Pumpkin Spice Sugar Scrubs
Rustic Twig Wreaths
Toilet Paper Pumpkins
So what are you waiting for?  Learn how to make each of these fun Fall crafts below…
Who knew decorating with toilet paper could be so cute?  These adorable toilet paper pumpkins come together so fast, and are such a fun craft to make with the kids, too!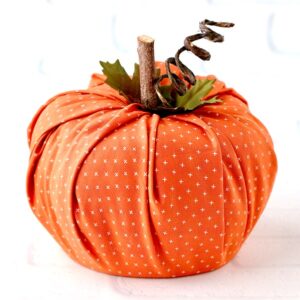 Are you wondering how to dry orange slices in oven?  It's SO easy!  Just a dehydrated orange slice, silk branches, and some twine is all it takes to add a rustic little touch to your mason jars!  Pop some tea lights inside, and you've got a pretty little candle holder to light at night!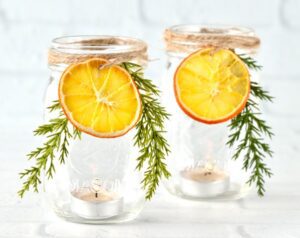 Fall Pine Cone Crafts:
You won't believe how EASY it is to create your own Cinnamon Pine Cones, and they smell AMAZING!!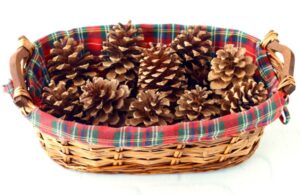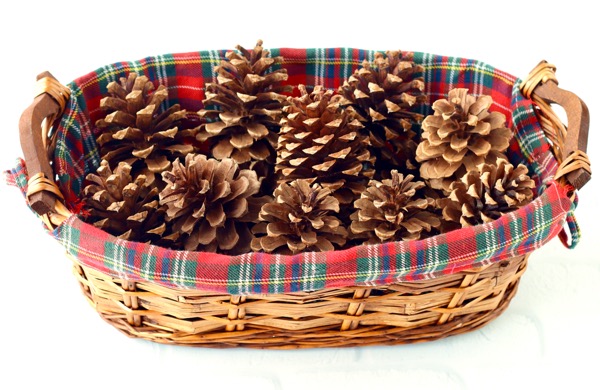 Fun Fall Wreath Ideas:
Add some fun rustic decor to your front door this year with this trendy Fall wreath!  Thanks to the twigs you can find in your yard or out on a walk, it's so frugal to make, too!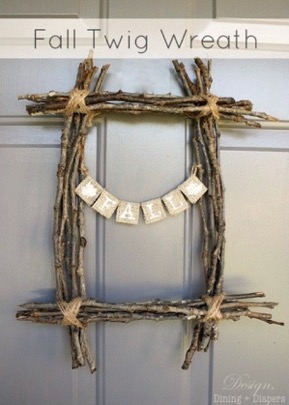 Could your front door use a pretty little makeover?  This hydrangea wreath can be made in just around 5 minutes!  Plus… you can swap out the colors of the hydrangeas seasonally for an entirely new look!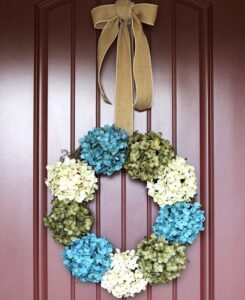 Fall Mason Jar Crafts:
Did you know decorating with popcorn gives a fun Fall vibe to any room?  These mason jar candle holders are as cute as can be, and take just a few minutes to put together!
Shannon writes: "Turned out so nice. I added an apple scent candle and it added a great smell to the room."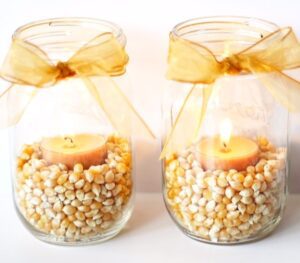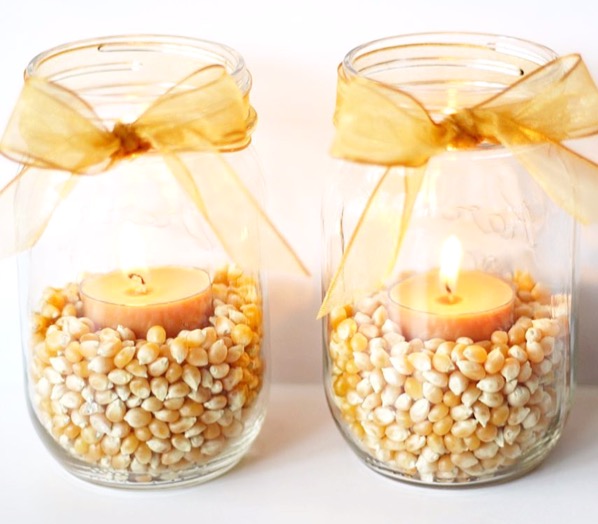 These rustic mason jars are such a fun way to bring a bit of farmhouse style to your home! Use your jars as vases, pen holders or stand-alone pieces throughout your home.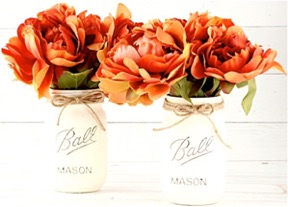 Show your friends and family just how much you love them this Fall with a sweet Reese's Pieces jar!  They're so quick and simple to make, and SO fun to receive!
Ariana writes: "I did this for my brother. He loved it!"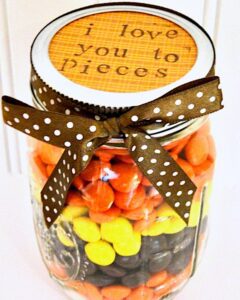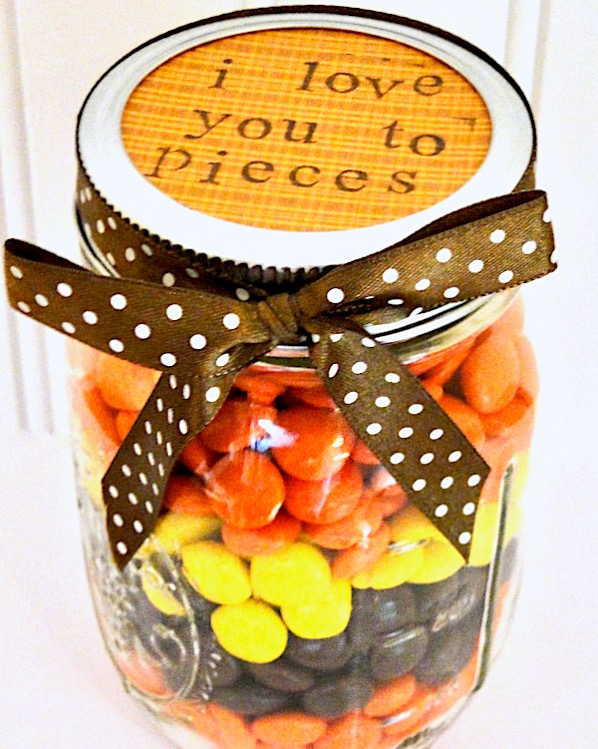 Pamper your skin this Fall with this luxurious sugar scrub!  It smells AMAZING, and also makes a great little Fall Gift in a Jar!
Tiffany writes: "This is an awesome homemade gift idea"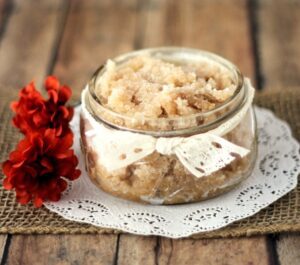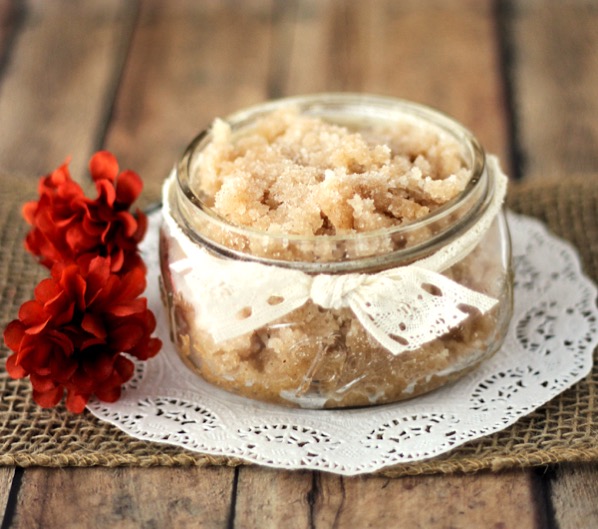 Once you know how to make it, you can spoil others with this little luxury, too! This makes the CUTEST little homemade Gift for friends and family!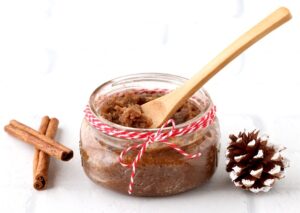 Give the gift of pampering when you make this dreamy Vanilla Sugar Scrub!  Just don't forget to make an extra batch for yourself!
Pamela writes: "Easy to make, and makes my hands and feet so soft."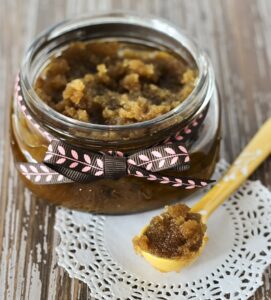 This is THE ultimate treat for your hands & feet and makes such a cute Gift in a Jar, too! Plus, the dreamy creamsicle swirl Orange Vanilla scent… it's the perfect combination of sweet and invigorating!
Tiffany writes: "Love love love! Better than Bath & Body and smells like an orange creamsicle!"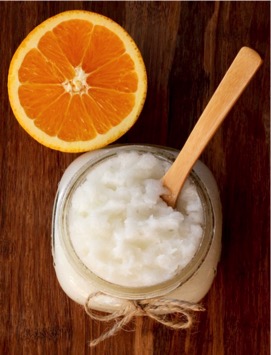 This easy epsom-salt bath and foot soak looks so pretty layered in a jar, and feels like a little spa day at home!  When you're making some to give as gifts… don't forget to make extra to keep for yourself!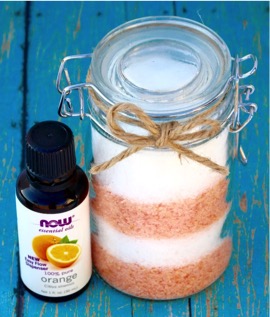 Everyone loves receiving fun gifts in a jar, and this delicious cookie mix takes just a few minutes to throw together!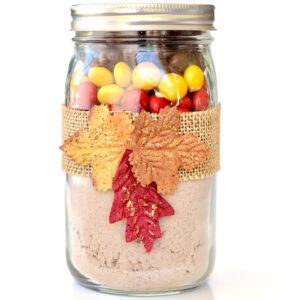 Pumpkin spice and everything nice is the name of the game when it comes to the Fall!  So spoil your friends and family with this delicious cookie mix in a jar!  The cookies taste AMAZING!!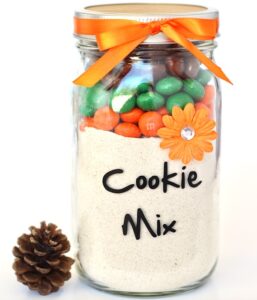 There's something so addictive about Reese's pieces… and that's why this easy cookie mix has been so popular around here for so many years!  Go grab the instructions, and make some to give to friends and family this Fall!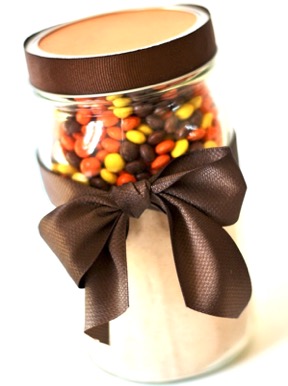 Nothing says Fall like butterscotch cookies, right?  And this cookie mix in a jar is such a snap to put together!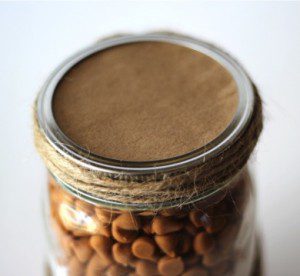 Cinnamon spice and everything nice is what makes this cookie mix in a jar the perfect Autumn gift!

Fall Sewing Craft Ideas:
Stay cozy all season long with a warm fleece fringe scarf… you won't believe how easy it is to make!
Jennifer writes: "I made this scarf for the girls I work with and they absolutely loved them."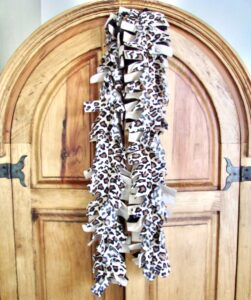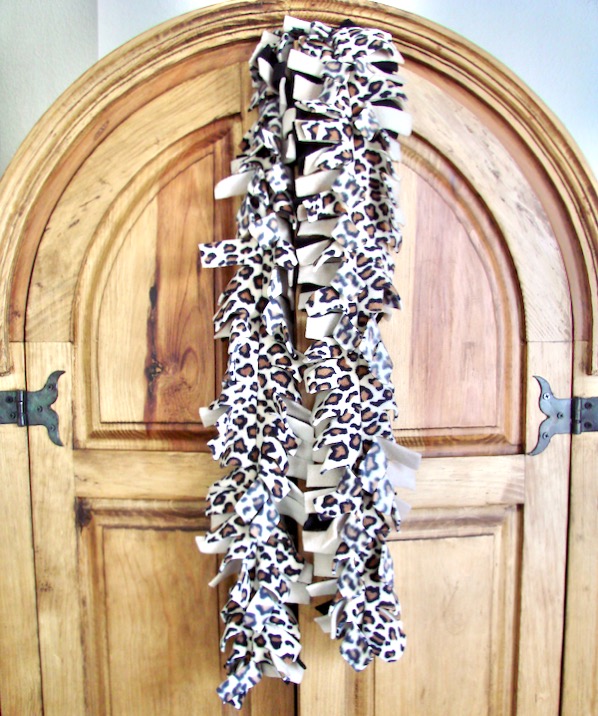 Keep your needle handy when you're sewing, cross stitching and embroidering with DIY Needle Minder Magnets! They're SO quick and easy to make!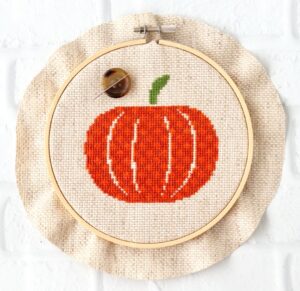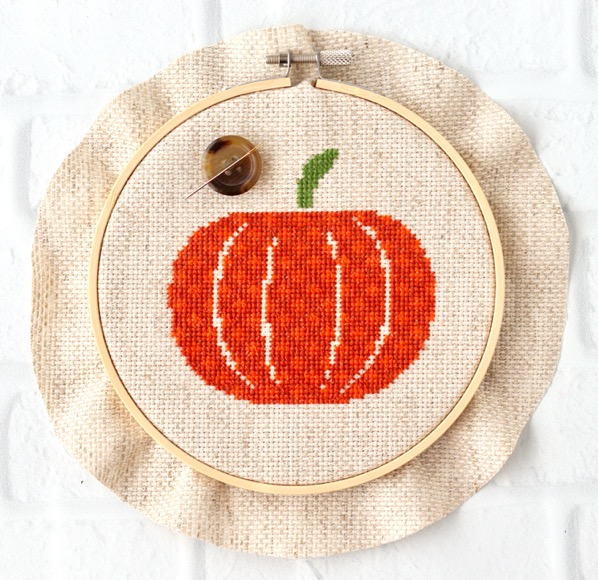 No Sew Fall Crafts:
Snuggle up this Fall with a warm and cozy fleece blanket.  They're such a cinch to make, and make fantastic gifts, too!
Lisa writes: "We were given one of these as a Christmas gift a few years ago and still use it – so warm & cozy!"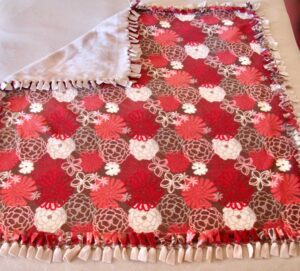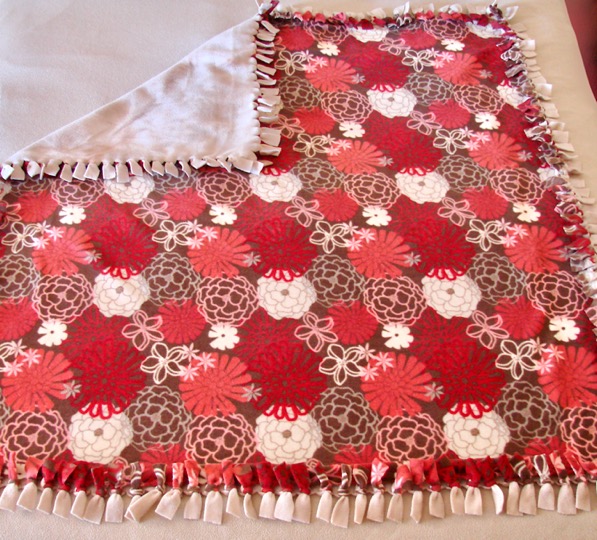 Fall Paper Crafts:
This sweet and simple Give Thanks banner is such a great reminder to count your blessings all season long!
Tracy writes: "Made this banner – simple and so cute over the fireplace! Made it look like a party"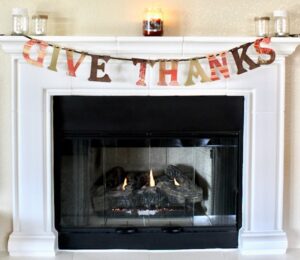 Fall Crafts for Kids:
This fun little project is perfect to make with the kids… and makes a great little storage spot for crayons, craft supplies, or little toys!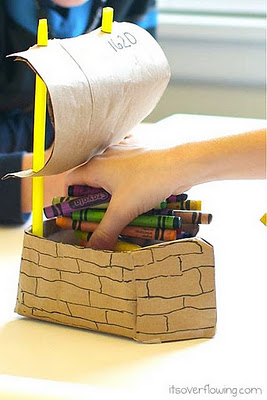 This easy craft is so fun to make with the kids… and it's also so therapeutic to play with as an adult! 🙂  Go check out the easy step-by-step instructions and make some this week!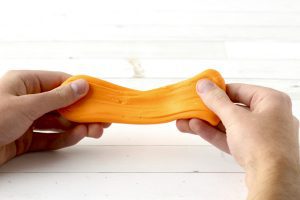 More Fun Fall Crafts:
Did you know you can make some seriously cute pumpkins thanks to the help of socks?  You won't believe how fast and easy this fun little Fall decor trick is!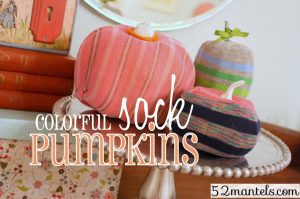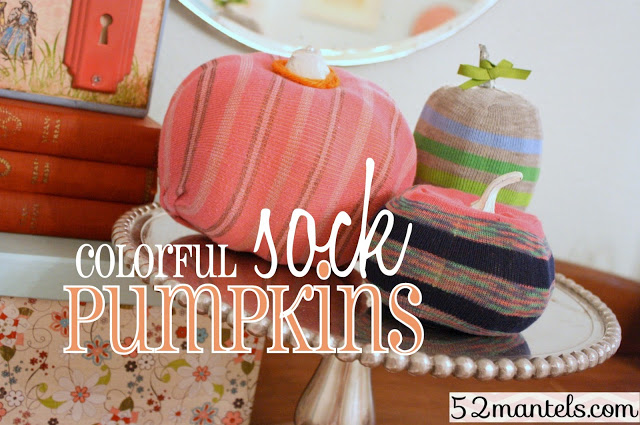 These sweet and simple little gift bags are always fun to pass out in the Fall!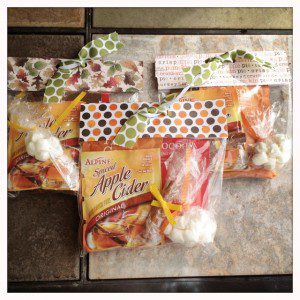 Add a little Fall bling to your home or desk at work with this easy DIY glitter vase craft!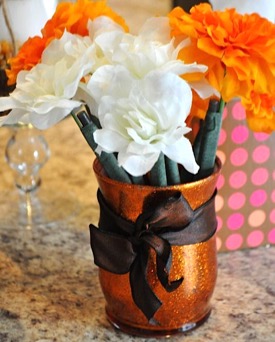 Could your home use a few more pretty Fall touches?  These budget-friendly hacks are for you!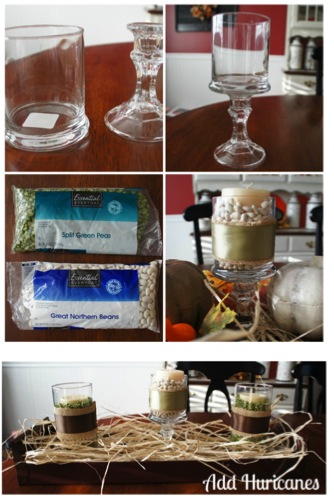 These easy DIY Photo Coasters start with a simple tile, and transform into sweet keepsakes that make great thrifty gifts!  Just use your favorite Fall picture to make them perfect for this season!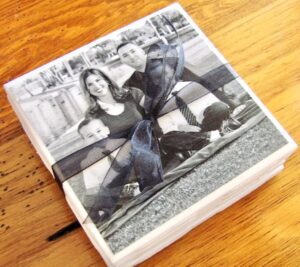 Find even more fun Crafts, Decor Tricks and Delicious Recipes below…
Now that Fall is officially here… it's time to satisfy all of those apple and pumpkin spice cravings!  Go get inspired with this HUGE list of easy recipes for chilly nights!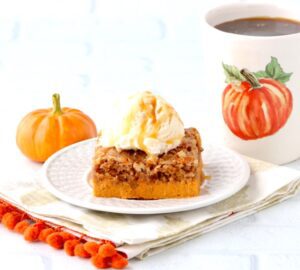 You'll love this frugal decor trick to cover your old throw pillows!  You can transform your room in just minutes with this simple little hack!  Here is my favorite pumpkin pillow cover that I bring out every Fall…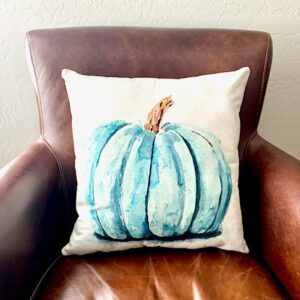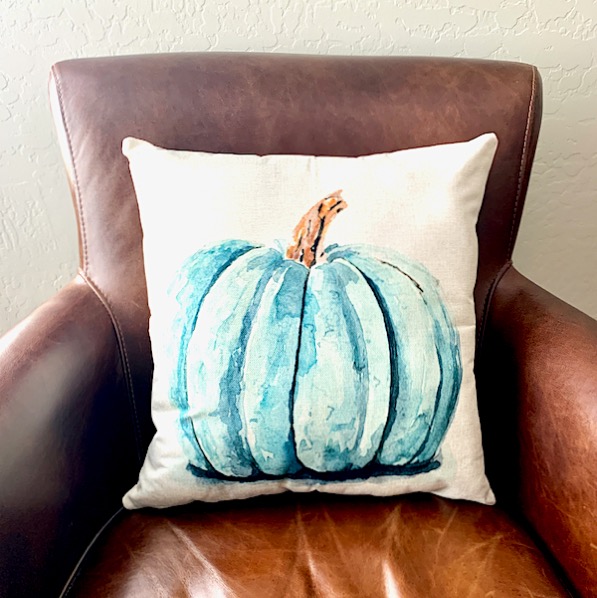 Kids can be tricky to photograph… but these easy tips and tricks will make it a cinch to capture those cute photos all season long!

Find even more fun gifts in a jar with this HUGE list of cute and creative mason jar gifts!

So are you ready for even more fun craft inspiration?  Be sure to check out these fun craft ideas…
Do you love Christmas as much as I do?  It's never too early to get started on your Christmas Crafts!  From pine cone crafts to mason jar gifts, there's something fun for everyone!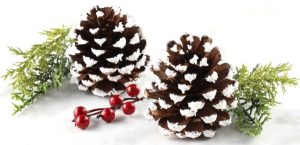 Make your next trip to Jo-Ann Stores extra frugal when you shop prepared with the latest Joann Fabrics Coupons, discounts, and shopping hacks.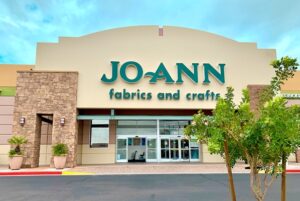 Are you ready to tackle your next crafting project?  Before you do, check out these EASY tricks and learn How to Save Money on Craft Supplies!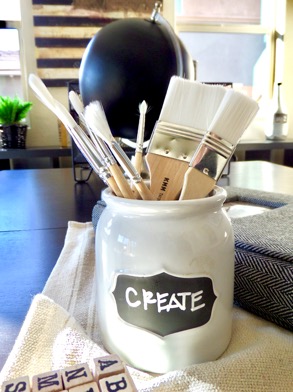 So are you still feeling crafty??  Take a minute to go check out this HUGE list of fun craft ideas for every season and skill level!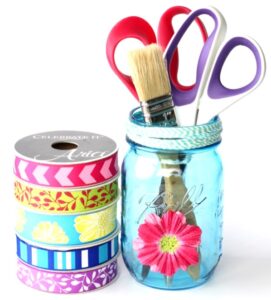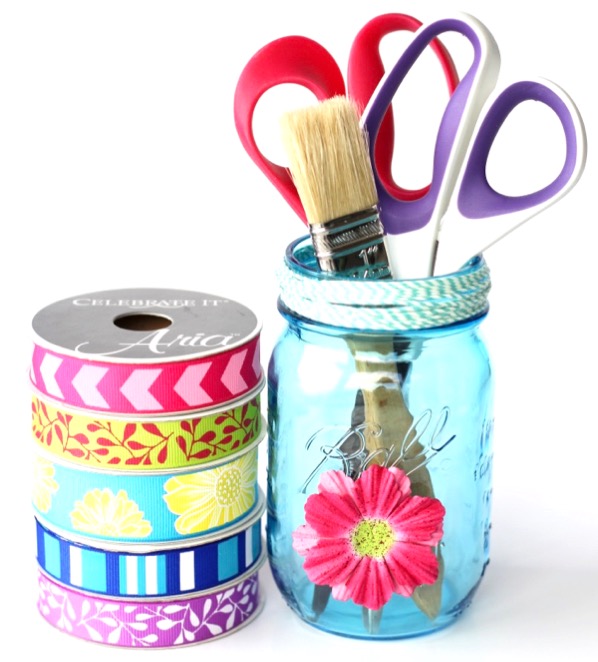 So don't miss out on anything!  Get all the latest fun new Frugal Girls Crafts, Recipes, Tips + more right here…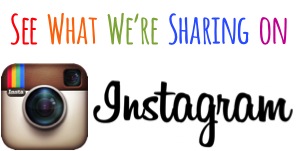 So have you tried any of these Fun Fall Crafts for Adults and Kids yet?
Leave a comment & share!