I may get
paid
for ads or purchases made through links in this post.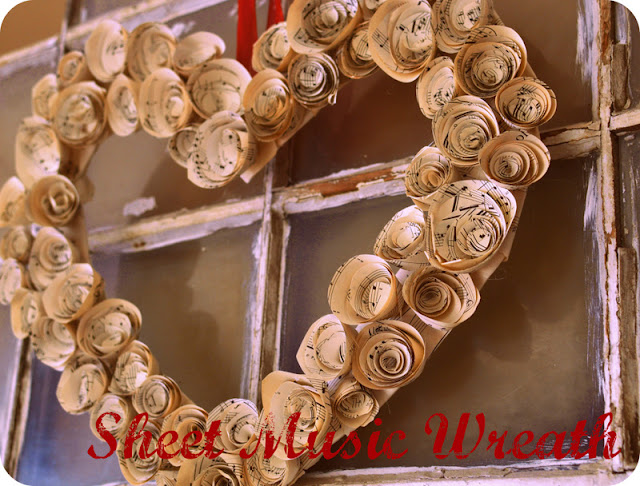 Following is a fun Valentine's Day Craft and
guest post by Nicole at Thrifty Decorating ~ enjoy!!

Do you love free projects??? I sure do……and this DIY Sheet Music Rosette Wreath was FREE with the exception that I went and bought new ribbon!
I started by making my heart template out of newspaper….FREE!
DIY Sheet Music Rosette Wreath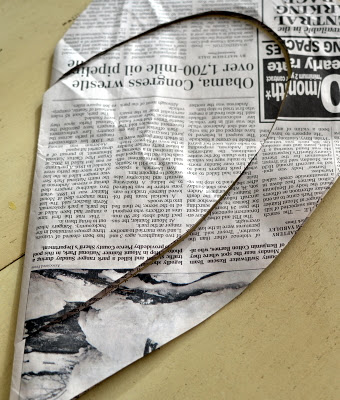 I traced it on an old piece of foam board….you could also use cardboard…..FREE!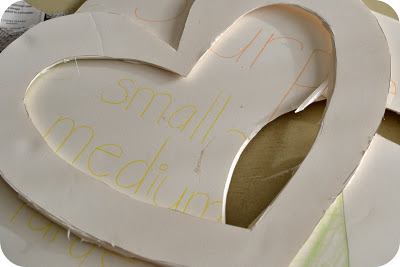 Then I ripped old sheet music into pieces….the same book I used to make my Christmas ornaments….FREE!
Here's a link if you don't have your own free music!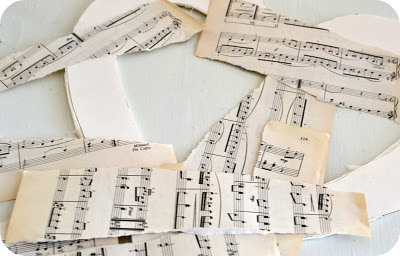 I took the ripped pieces and covered the frame…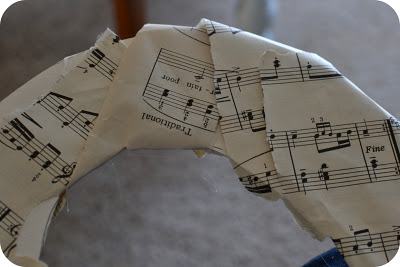 Then, I glued rosettes similar to THIS tutorial….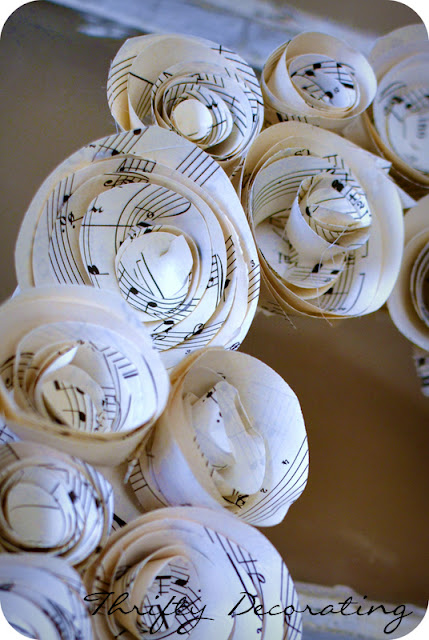 I broke down and bought new ribbon from Walmart for $2.00…..I didn't need to… I have a whole BOX of ribbon in my basement….so essentially, this project could have been done for $0.00!!!!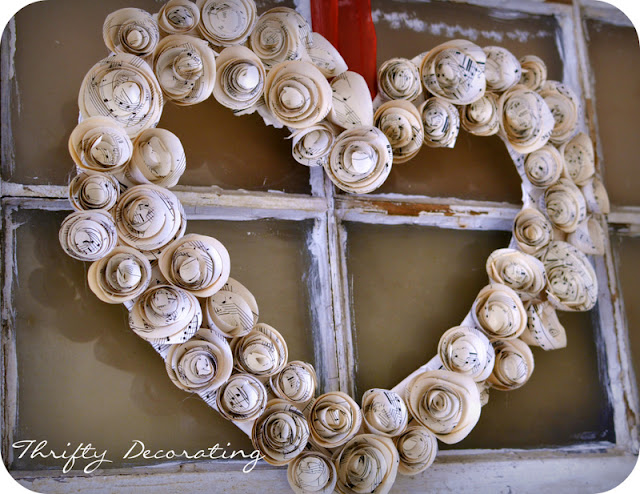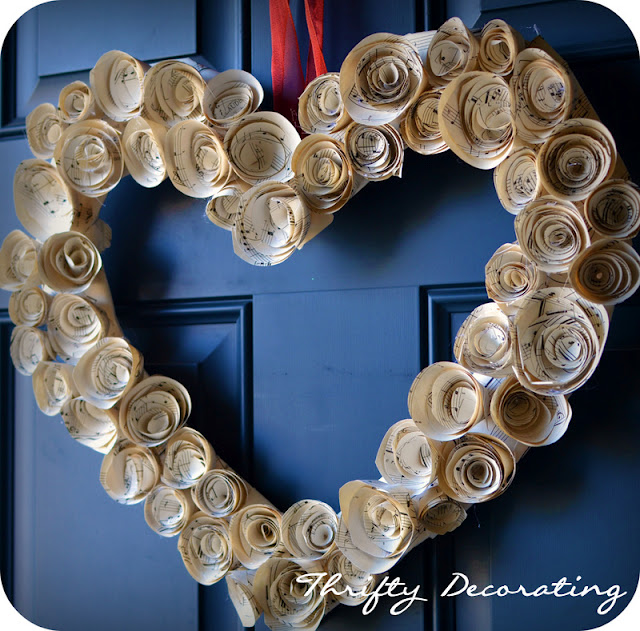 I love it when you can make beauty out of trash!!
Nicole is a homeschooling mom of 3 who shares crafts, DIY projects and her homeschooling adventures at her blog Thrifty Decorating. You can also follow her on Facebook where she daily posts creative ideas, household tips, and additional homeschooling links or follow her Pinterest boards to get some creative inspiration!
I have even more fun crafts and Home Decor Projects to share with you. Check out these fun ideas…
Put some love into your craft time with this BIG List of Valentine's Day Crafts!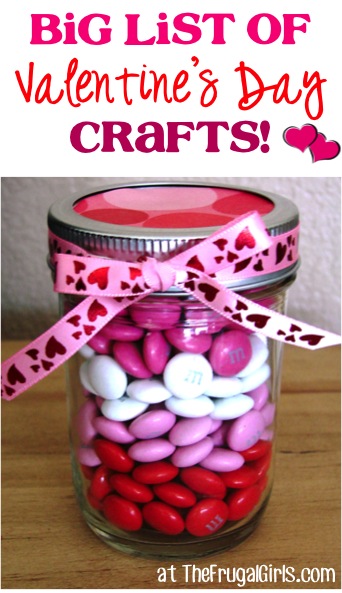 Feeling crafty?? It's time to get your Craft on and get inspired to do some fun crafts!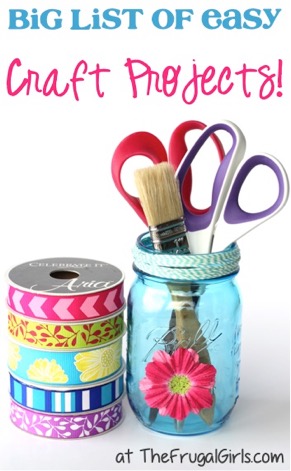 Give your home a gorgeous makeover with these Easy Designer Home Decor Tips and Tricks!