I may get
paid
for ads or purchases made through links in this post.
Get ready to throw an amazing baby shower with these Beautiful Baby Shower Ideas!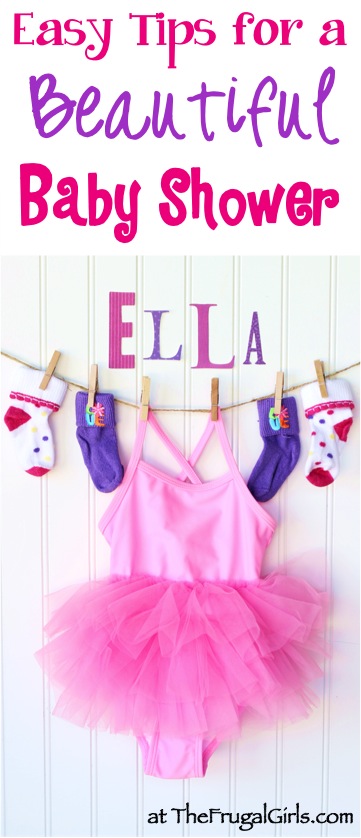 Planning a Baby Shower??
Get inspired with this HUGE list of Baby Shower Ideas for Girls and Boys!  You'll find fun themes, games, party food recipes, and creative gifts!
It's time for some beautiful Baby Shower Ideas!!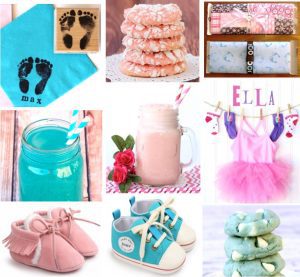 Related:
Baby Shower Ideas ::
I absolutely LOVE this huge list of fun freebies for Baby and New Moms!  I've given so many of these adorable products as presents… and they really make the BEST Baby Shower Gifts!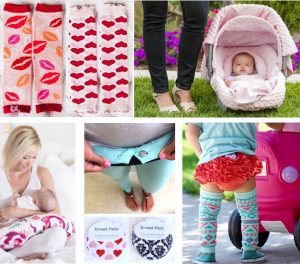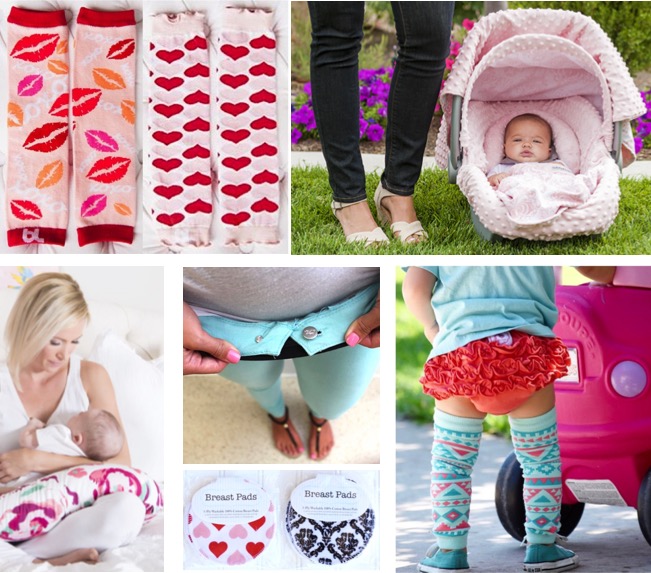 Jenn said: "My favorite favor Baby Shower Ideas are to fill empty jars with Homemade Bath Salts.  Fill it up and then make a sticker label if you'd like. You can personalize it with "____________'s Baby Shower" and a date or "Welcoming ___________" with the due date or whatever you'd like! You can tie it off with a pretty ribbon or some nice stickers and you're good to go!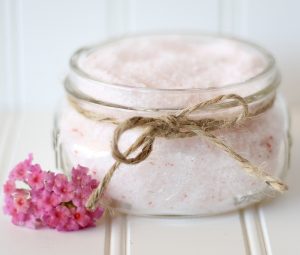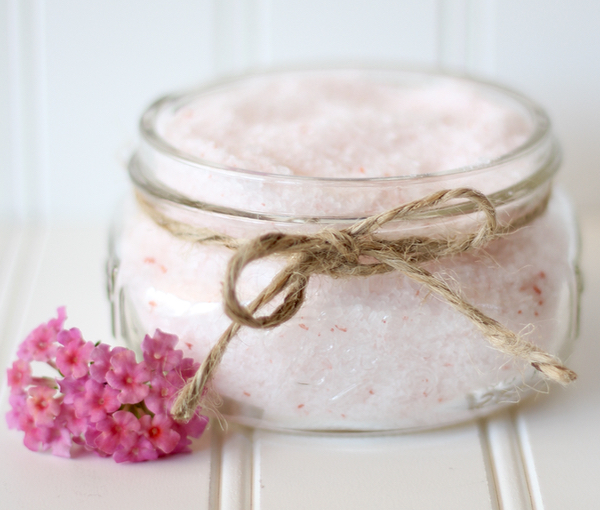 A cute and cheap decoration idea is to hang a string or some yarn like a clothes line and attach some onesies across it (either with safety pins or actual clothes pins). On each onesie, you could have a letter printed out to spell the baby's name or just spell out "BABY". After the shower is over, mom gets to take them home as a gift!

"
Baby ABC Shower Game
A fun game is to do the Baby ABC's.  Set a timer (maybe 2 minutes?) and guests can write down one word starting with each letter of the alphabet that has to do with babies (like A-apple sauce, B-board books, C-colic, D-diapers etc). The person who has the most wins a prize. A great prize would be a notecard set or some nail polish or a cheap box of chocolates from the dollar store if you're on a budget! (Or heck, regift! LOL)
Fill the Bottle Baby Shower Game
Another fun game is a guessing game. Fill a Bottle with pink or blue or green/yellow M&Ms or jelly beans or some kind of candy and then have guests guess how many are in there. Winner wins the candy.
Drink the Bottle Baby Shower Game
Jennifer said: "Get baby bottles.  We had a competition to see who could drink the bottle the fastest…. filled with some sort of juice!  Really fun game!"
Anne said: "Have a baby relay. Split the guests into teams and each gets a doll and a diaper bag with a diaper and complete outfit and a car seat. See which team can have the baby dressed, ready , and strapped in first."
Let's not forget about Momma!  Check out these 55+ New Mom Gift Ideas for fun gifts she'll love and use!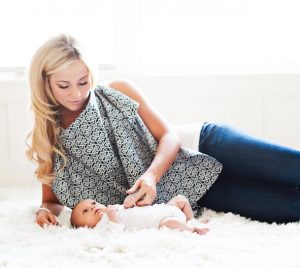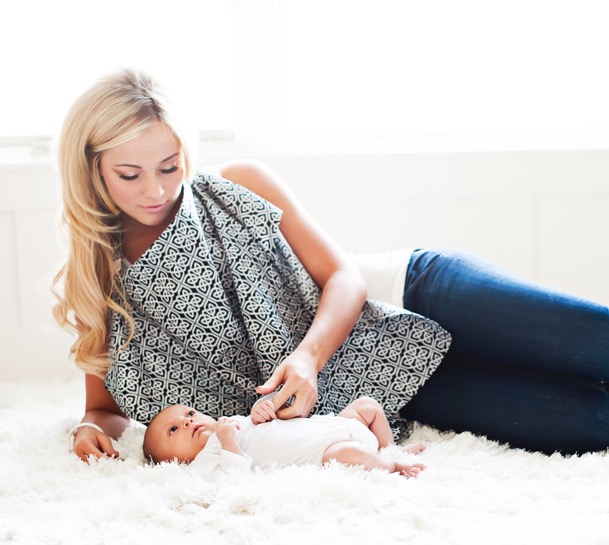 Kathi said: "I make my own food, and like to do a Brunch.  Oven Baked Cinnamon Roll French Toast Casserole, Fresh Fruit, Mini Muffins, Mini Bagels with Cream Cheese, and I print my own games.
I also like to do Couples Showers – this involves all of the friends – with this – I like for the guys to grill out and then have sides to go with this. Cakes are a must. Sam's Club has awesome CHEAP cupcake cakes…Very cute – baby themed…
Games – have mom leave the room – have everyone answer ten questions about her…Hair up or down? Earrings on? Shoes? Pants? Color of top? Watch color? Toenail polish and color? Many things you can ask… Give mom a gift everytime someone wins a gift (i.e – mom's is baby themed)
Pass a tray of baby items around. Remove it from the room. The person who has the list of the most items wins."
Toilet Paper Baby Shower Game
Julia said: "A fun game we played at my shower was with rolls of toilet paper…. Guess How Many Squares of Tissue it will Take to Wrap Around Her Belly… it's cheap and FUN!!"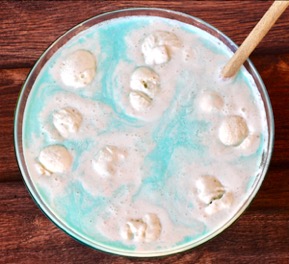 Michelle said: "Buy some small plastic babies. Freeze them in ice cubes. Give each guest a glass of room temperature water and an ice cube. Have everyone drop the ice cube in their glasses of water at the same time. The first persons baby to break out of the ice cube yells "my water broke"."

Barbara said: "You can make simple sandwiches with different sandwich breads and use a cookie cutter… Teddy, duck, bottle etc to cut out. Cut a watermelon in shape of carriage and fill with fruit.
Anita said: "For the baby showers I've hosted (and my own too), the game we always have the most fun with is the "What's in Your Purse" game. The host has a bucket and draws a letter out of it. Whoever finds an object that starts with that letter (either in their purse or on their person) first gets to keep the letter. Whoever has the most letters at the end of the game wins. Another funny game was the baby food game. We gave each person a bite of baby food and they had to guess what flavor/food it was. This made for the most hilarious pictures.  You can always grab some post Christmas gift sets and repackage the contents in an nice gift bag."

Michelle said: "I have had a design a maternity top contest with two teams. Each team was given a balloon to simulate a belly, some ribbon, pretty fabric, toilet paper, and an old lace curtain to create their shirt. Each team had one person model their outfit and the guest of honor had her photo taken with the two models. Very fun!
I have also had a "Price is Right" style game with various baby items and each person guessed the retail price on an index card. The most correct guesses won a prize and the items were part of my gift to the pregnant guest of honor.