I may get
paid
for ads or purchases made through links in this post.
Planning a Baby Shower? Check out this BIG List of Baby Shower Ideas on a Budget… including Fun Games & Party Food everyone will LOVE!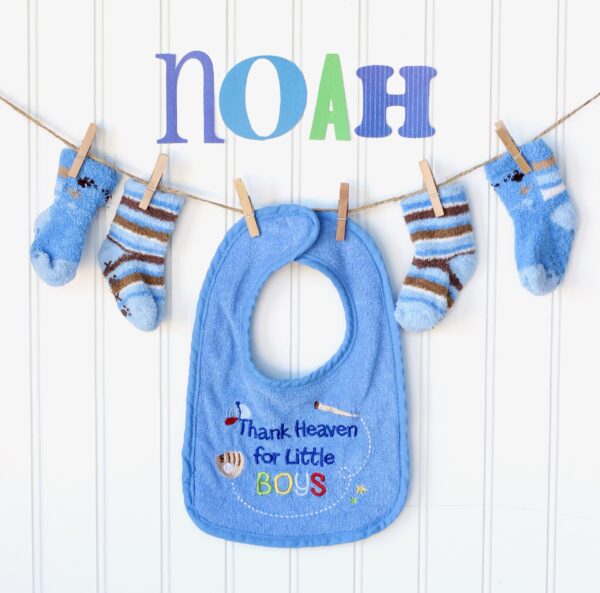 So are you ready to throw an AMAZING Baby Shower?  Get inspired with this HUGE list of
Baby Shower Ideas on a Budget for Girls and Boys!
  You'll find fun themes, games, party food recipes, and creative gifts!
It's time for some beautiful Baby Shower Ideas!!
Related:
Related: 35+ New Mom Gift Ideas
Baby Shower Ideas on a Budget ::
Jenn said: "My favorite favor Baby Shower Ideas are to fill empty jars with Homemade Bath Salts.  Fill it up and then make a sticker label if you'd like. You can personalize it with "____________'s Baby Shower" and a date or "Welcoming ___________" with the due date or whatever you'd like! You can tie it off with a pretty ribbon or some nice stickers and you're good to go!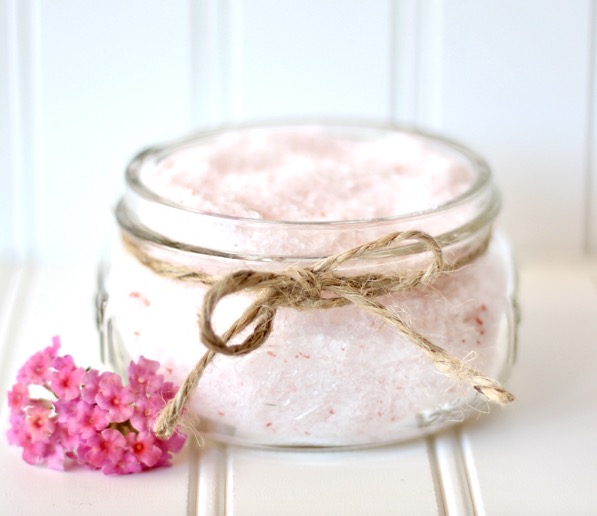 A cute and cheap decoration idea is to hang a string or some yarn like a clothes line and attach some onesies across it (either with safety pins or actual clothes pins). On each onesie, you could have a letter printed out to spell the baby's name or just spell out "BABY". After the shower is over, mom gets to take them home as a gift!

"
Baby ABC Shower Game
A fun game is to do the Baby ABC's.  Set a timer (maybe 2 minutes?) and guests can write down one word starting with each letter of the alphabet that has to do with babies (like A-apple sauce, B-board books, C-colic, D-diapers etc). The person who has the most wins a prize. A great prize would be a notecard set or some nail polish or a cheap box of chocolates from the dollar store if you're on a budget! (Or heck, regift! LOL)
Fill the Bottle Baby Shower Game
Another fun game is a guessing game. Fill a Bottle with pink or blue or green/yellow M&Ms or jelly beans or some kind of candy and then have guests guess how many are in there. Winner wins the candy.
Drink the Bottle Baby Shower Game
Jennifer said: "Get baby bottles.  We had a competition to see who could drink the bottle the fastest…. filled with some sort of juice!  Really fun game!"
Anne said: "Have a baby relay. Split the guests into teams and each gets a doll and a diaper bag with a diaper and complete outfit and a car seat. See which team can have the baby dressed, ready , and strapped in first."
Kathi said: "I make my own food, and like to do a Brunch.  Oven Baked Cinnamon Roll French Toast Casserole, Fresh Fruit, Mini Muffins, Mini Bagels with Cream Cheese, and I print my own games.
I also like to do Couples Showers – this involves all of the friends – with this – I like for the guys to grill out and then have sides to go with this. Cakes are a must. Sam's Club has awesome CHEAP cupcake cakes…Very cute – baby themed…
Games – have mom leave the room – have everyone answer ten questions about her…Hair up or down? Earrings on? Shoes? Pants? Color of top? Watch color? Toenail polish and color? Many things you can ask… Give mom a gift everytime someone wins a gift (i.e – mom's is baby themed)
Pass a tray of baby items around. Remove it from the room. The person who has the list of the most items wins."
Toilet Paper Baby Shower Game
Julia said: "A fun game we played at my shower was with rolls of toilet paper…. Guess How Many Squares of Tissue it will Take to Wrap Around Her Belly… it's cheap and FUN!!"
Michelle said: "Buy some small plastic babies. Freeze them in ice cubes. Give each guest a glass of room temperature water and an ice cube. Have everyone drop the ice cube in their glasses of water at the same time. The first persons baby to break out of the ice cube yells "my water broke"."
Barbara said: "You can make simple sandwiches with different sandwich breads and use a cookie cutter… Teddy, duck, bottle etc to cut out. Cut a watermelon in shape of carriage and fill with fruit.
Anita said: "For the baby showers I've hosted (and my own too), the game we always have the most fun with is the "What's in Your Purse" game. The host has a bucket and draws a letter out of it. Whoever finds an object that starts with that letter (either in their purse or on their person) first gets to keep the letter. Whoever has the most letters at the end of the game wins. Another funny game was the baby food game. We gave each person a bite of baby food and they had to guess what flavor/food it was. This made for the most hilarious pictures.  You can always grab some post Christmas gift sets and repackage the contents in a nice gift bag."
Michelle said: "I have had a design a maternity top contest with two teams. Each team was given a balloon to simulate a belly, some ribbon, pretty fabric, toilet paper, and an old lace curtain to create their shirt. Each team had one person model their outfit and the guest of honor had her photo taken with the two models. Very fun!
I have also had a "Price is Right" style game with various baby items and each person guessed the retail price on an index card. The most correct guesses won a prize and the items were part of my gift to the pregnant guest of honor.
Ashli said: "Take a length of clothesline, ribbon, or string and hang it up, then decorate as she unwraps by hanging the outfits on the clothesline for everyone to see!"
Katie said: "An awesome, original game my sisters did was to split everyone up into small groups. Hand them a few magazines, they don't have to be baby magazines. Then give them a large piece of construction paper, tape and some scissors. Have them cut features out of the magazines to make a baby. It could be just a face or a whole baby head to toe. Have the mom-to-be pick which baby she likes the best. That group wins the prize. I kept them all and they were so funny! I think i picked the baby with crazy curly hair (like mine) and high heal shoes. It was a blast!"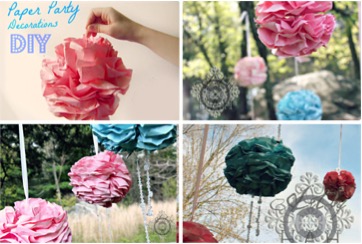 Kristina said: "For my shower, my sister in law had a very frugal guest gift idea… she worked the bath & body works deals to acquire a bar of nice soap for each guest and made really cute tags for them that said "From Our Shower to Yours" on them. How cute is that? Plus each host contributed and gift basket that they put together and they raffled them off."
Christine said: "I have a venue suggestion. I hosted a baby shower at a local pizza parlor (not a chain). They had a lunch buffet and a back room. All I had to do was decorate and bring game supplies. The owner even gave me a deal on the buffet because I was bringing in so many people. No one had to cook, everyone had what they liked, and no one had to clean up either! Everyone had a blast."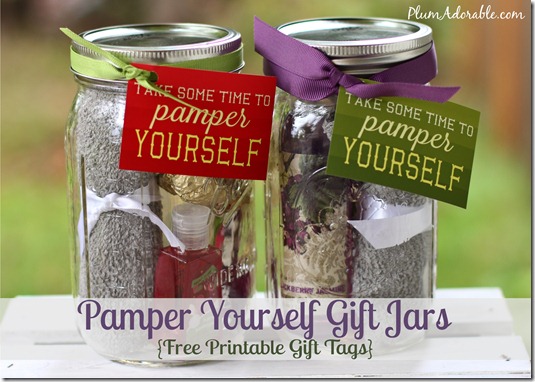 Amber said: "When we sent out the invites we included a homemade raffle ticket that they had to attach to a package of any size diapers or wipes. We would draw names from those that brought them for a prize and the mom to be got a great start on diapers.
Kim said: "An inexpensive centerpiece is a lollipop bouquet of chocolates. Once the shower is over, give them to your guests as a parting gift. If you know the sex, use blue or pink if not yellow or green chocolate candy melts. Usually the melting chocolates are a very dark hue of colors…always add white to lighten them up OR make them all in a pretty white basket, a piece of styrofoam in the bottom…arrange pops like you would flowers and get some tissue paper or colored paper confetti strips to give it a celebratory look. I've used baby bottle molds, ABC molds, "Showers of Happiness" umbrellas, duckies, bunnies, etc.
Also, if you make mini brownies or mini cupcakes, spell out the words "WELCOME TO THE WORLD BABY XXXX". If you frost the cupcakes in white/yellow, use chocolate or a colored chocolate to go with your theme. If you do chocolate frosting, white chocolate letters or colored. Makes a statement on your table and a nice addition besides a traditional cake. I suggest brownies and white chocolate…no mess with frosting and you don't take over the "cake".
Have everyone bring a small appetizer, put someone in charge of punch and one other beverage, coffee and tea. Any close family members can each make something….sausage and peppers, ham, potatoes, salad. Or, a brunch….french toast, fresh fruit, bagels, muffins, bacon and sausage. Easy and fun!"
Bridget said: "My sisters and I have started throwing showers during brunch. Egg casseroles, mini muffins and fruit salad to eat. Iced tea, coffee and juice to drink. It is much less expensive than a luncheon or serving finger foods.
For an inexpensive party favor a pink cellophane bag with a popcorn based snack mix (for a girl popcorn, white chocolate Flips, and pink m&m's) with a tag that reads "She's About to Pop" and small thank you for attending the baby shower.
Pink candies will be easy to find with Valentine's Day right around the corner. For decorations we use items like bibs, baby socks, and onesies on clothes lines draped around the room instead of streamers and balloons and other "throw away" decor."
Alicia said: "My favorite guessing game is to compile a bunch of jar baby foods in only 3 or 4 colors, such as a few orange baby foods, a few green baby foods, a few beige baby foods, etc. Number the jars of baby food and create a list of which number corresponds to which baby food, then remove the labels from the jars. All the guests have to guess which jar is which type of food. They get no hints, they have to just figure it out by themselves. The person with the most correct guesses wins. At the end, tape the labels back on to the jars and give as your gift to the mom!"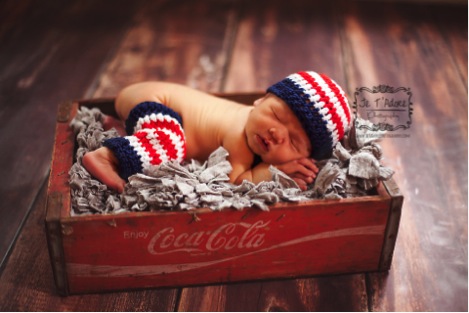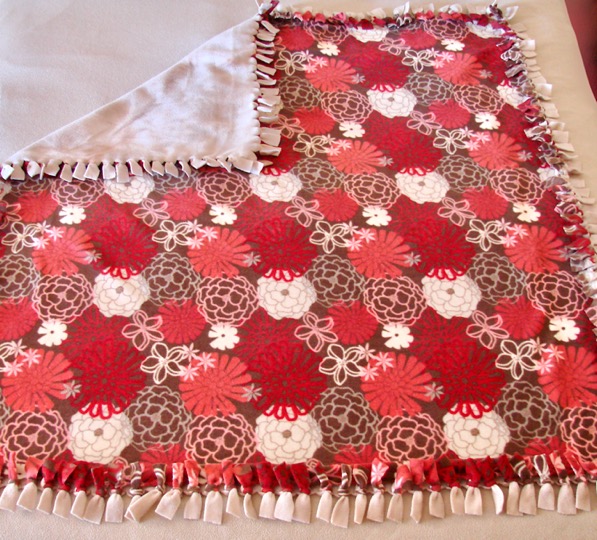 Let's not forget about Momma!  Check out these 40+ New Mom Gift Ideas for fun gifts she'll love and use!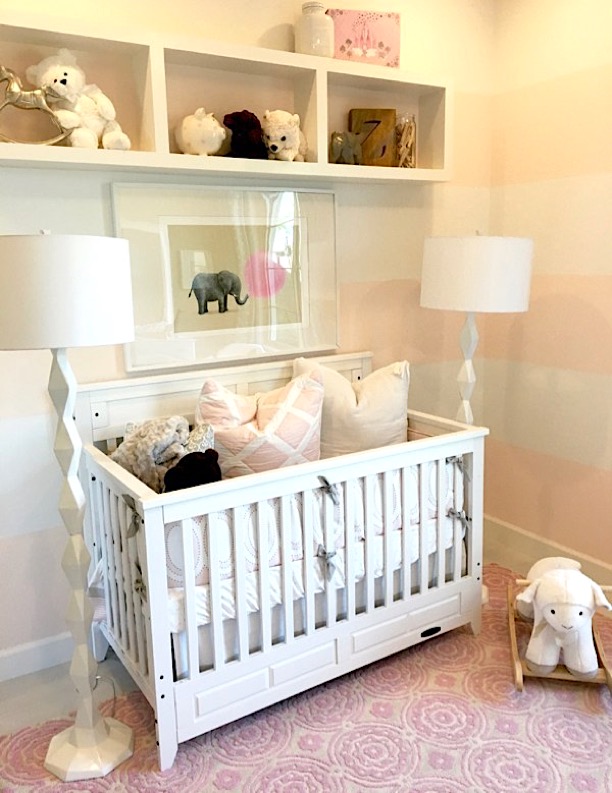 Now… do you want even more fun and creative party ideas?  Check out these tips below..
Planning a sleepover?  The little ladies are going to LOVE these  fun Girls Slumber Party Ideas!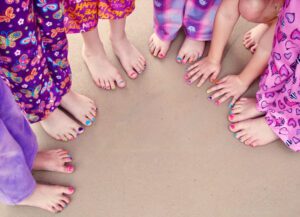 Looking for the Best Sweet 16 Birthday Party Ideas for a girl? You just hit the jackpot! These Sweet 16 Party Themes will be UNFORGETTABLE!!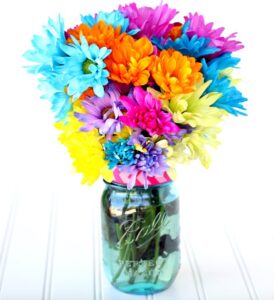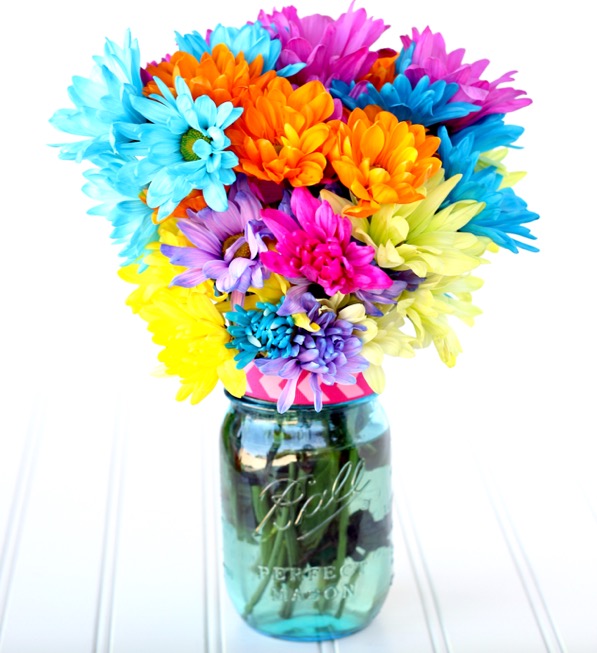 These Graduation Party Ideas are sure to make your grad's celebration extra special and completely memorable!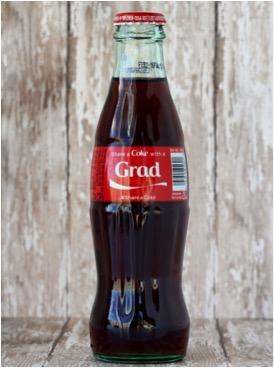 Some of the very best parties are beach parties… so get ready to throw your own fabulous beach party with these Beach Party Ideas!!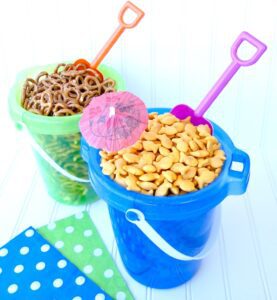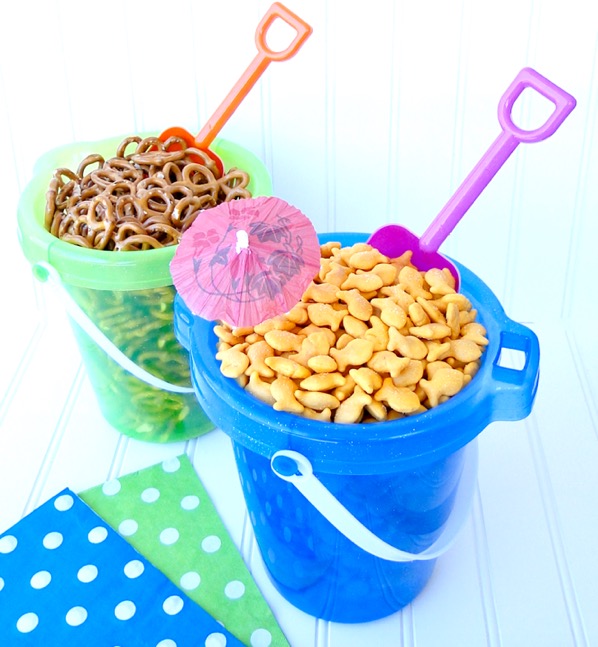 Make your winter themed party amazing with these fun Winter Wonderland Party Ideas!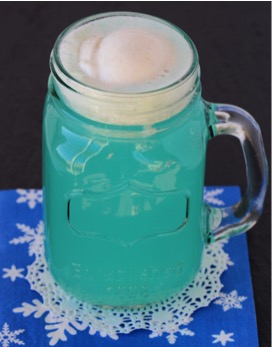 Are you ready to plan the BEST Bridal Shower ever? You've just hit the jackpot with this HUGE list of fun Bridal Shower Ideas!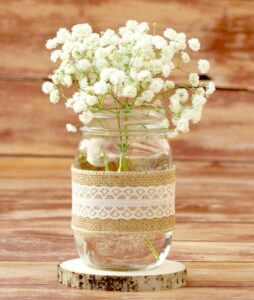 Planning a Wedding? This HUGE list of Budget Wedding Ideas will make planning your beautiful day a breeze!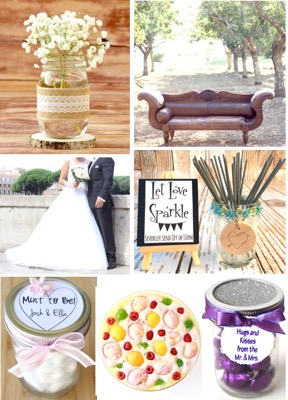 Planning a party??  Check out this BIG List of Fun Frugal Birthday Party Ideas for some creative inspiration for all ages!!  You'll find everything you need for Creative Party Games, Decorations, Fun Party Food and Punch, and more!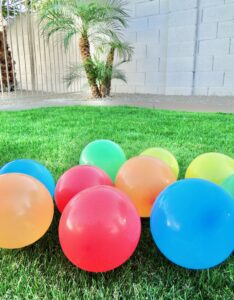 Now that you've scored all of these fun Baby Shower Ideas, don't miss out on all the latest fun new tips!  Get all the latest fun new Frugal Girls Tips, Recipes + more right here…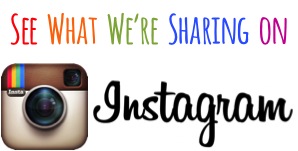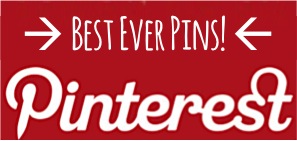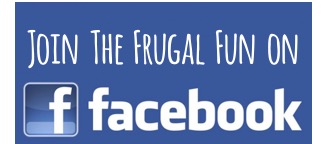 Got some fun Baby Shower Ideas, decoration tips, food ideas, etc.??

Leave a comment and share!