Summer is here and that means it's time to brush up on your Summer Skin Care Routine!  Check out my favorite tips here…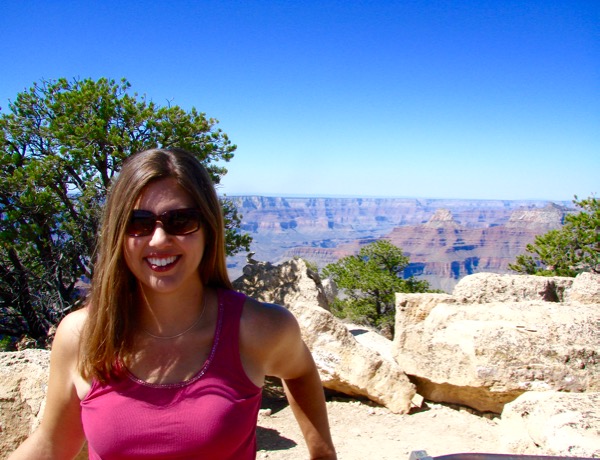 Planning some fun in the sun this Summer?  Before you head outside, check out my Best Summer Skin Care Routine and Secrets to keep your skin happy and healthy this sunny season!
After living in Arizona for over 10 years, I've paid a lot of attention to my summer skin care routine, and here are a few of my favorite tips and tricks…
Related: 
Summer Skin Care Routine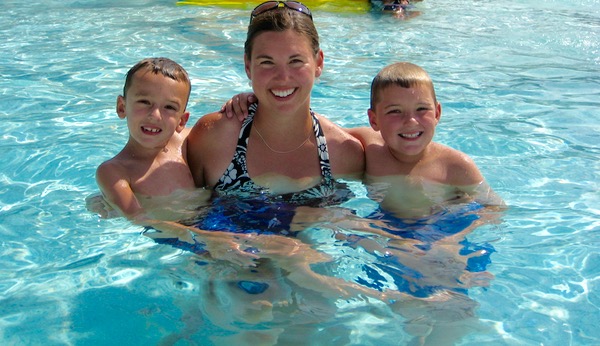 Sunscreen, Sunscreen, Sunscreen!  You've heard it before, and we all know it's true… but slathering on sunscreen is an absolute must!  Not only is it essential for our beach, lake, and pool days… but I make sure my daily makeup routine includes sunscreen for my face and under eye concealer, too!
What's in my Makeup Drawer:
Almay Spart Shade CC Cream – SPF 35
My daily makeup routine includes this color correcting foundation with an SPF 35.  I love how it evens out my skin tone, too!

Aveeno Positively Radiant CC Eye Cream – SPF 25

What's in my Beach Bag:
Water Resistant Coppertone Sport – SPF 30
I've been using this exact sunscreen for years, and works so well… even in the water!


Hawaiian Tropic Lip Balm – SPF 45
There's nothing worse than burning your lips… so I always make sure this lip balm comes along with me to the beach, too!  Plus… it tastes SO yummy! 😉  Just a little added bonus.


Scrub and Exfoliate!  Keeping your skin exfoliated keeps it looking so much younger!  I've found some of the simplest ways to slough off those pesky old dead skin cells are with Loofahs, Bath Sponges, and Coconut Oil Sugar Scrubs! By the way… did you know making your own sugar scrub is ridiculously easy?
What's in my Bathroom:

DIY Vanilla Coconut Oil Sugar Scrub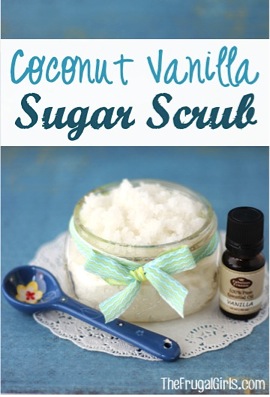 Moisturize for the Smoothest Skin Ever!  Every girl loves smooth skin, and I've found a few tricks that work like a charm!  So of course… first you'll exfoliate, like we talked about above.  Then it's time to shave, and moisturize, moisturize, moisturize!  I've found a Smooth Razor + Moisturizing Body Wash + Active Naturals Lotion to be my favorite combination for seriously silky smooth skin!
What's in my Bathroom:
Favorite Razor: Venus Spa Breeze
I love how this razor lathers and glides for extra silky skin without knicks!


Favorite Shower Gel: Dove Deep Moisture Body Wash
As opposed to soap, this body wash will leave skin soft and moisturized!

My Favorite Lotion: Aveeno Active Naturals Lotion
Within your first few minutes of hopping out of the shower or bath, make sure to lather up with lotion and lock in all of that moisture!  My favorite by far is this Aveeno Active Naturals Lotion!


Cover Up!  As we all know… wrinkles and some sun spots are inevitable, but you can definitely minimize them!  In addition to sunglasses pretty much all of the time… whenever I'm headed out in the sun for an extended period of time, I've got some sort of hat or visor with me, too!
What's in my Closet:
Favorite Beach Hat: Big Floppy Hat
Here's my favorite trusty beach hat… and it always comes along on every beach vacation!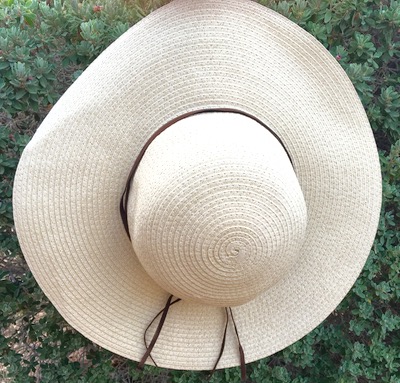 Favorite Active Visor: Nike Dri-Fit Visor
I absolutely adore my Nike dri-fit visor!  It's so lightweight and my faithful tagalon for tennis, hiking, and other outdoor activities!  I actually have 2… one regular and one big bill.  


Night Creams!  So I know I could stay inside all day and have some seriously pretty skin, but the problem is… I'm in love with the beach, lake, and swimming pools!  So… that means night time is kind of like repair time around here.  Following are some key components in my night time skin routine.
What's in my Bathroom Cabinet:
To smooth out wrinkles: Olay Professional ProX Wrinkle Smoothing Cream


To fade dark circles under eyes: Estee Lauder Advanced Night Repair Eye Cream


And to fade dark spots: L'Oreal Youth Code Serum Corrector


How to Get Free Makeup – Score a Free Sephora Gift Card!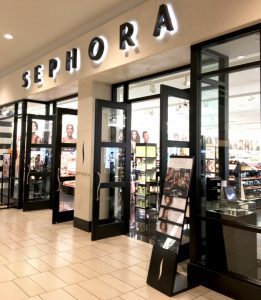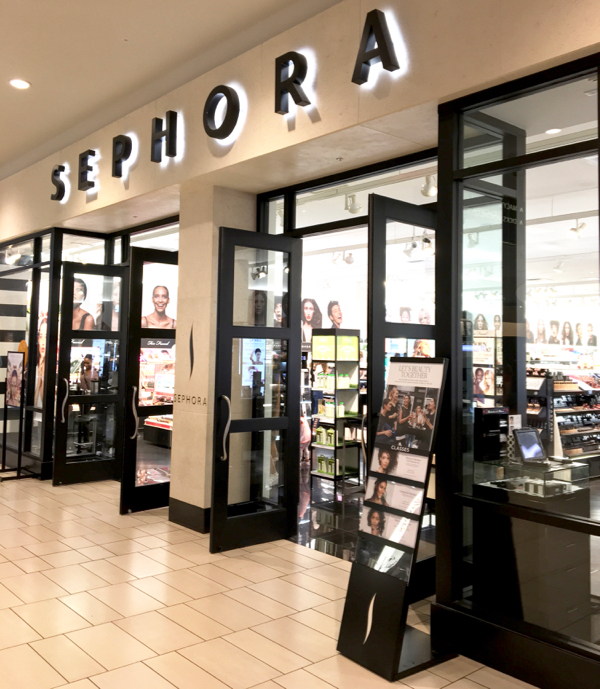 For more helpful summer tips, be sure to check out these Beach Bag Essentials, too!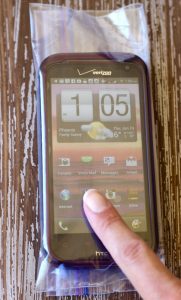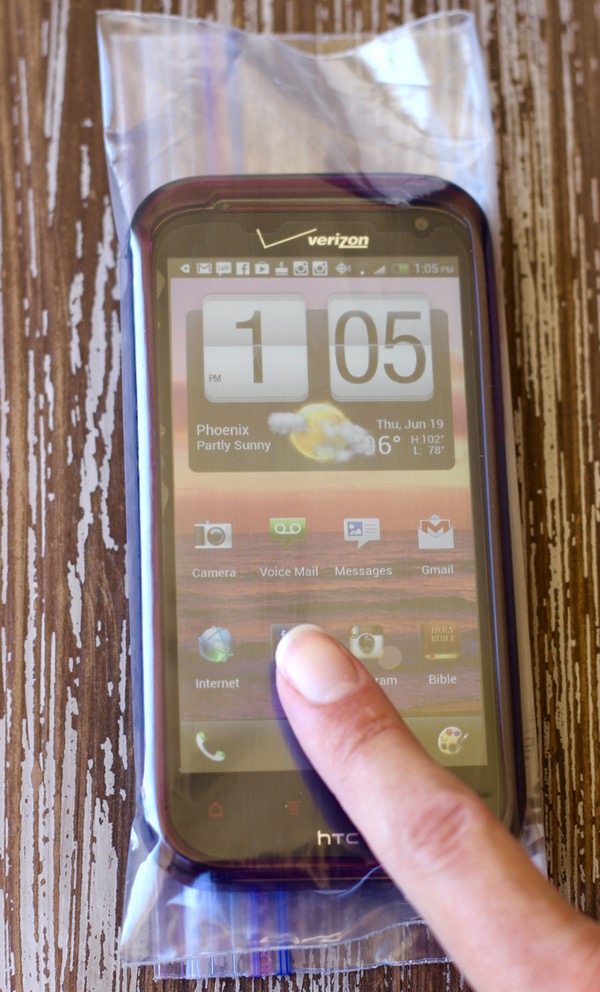 Now, score even more helpful DIY Tips and Tricks to use around your home.  Check out these creative ideas…
Nothing beats seriously smooth skin… and this easy Whipped Body Butter Recipe is the perfect solution!  It's absolutely luxurious… and I am completely hooked.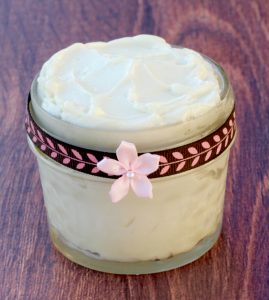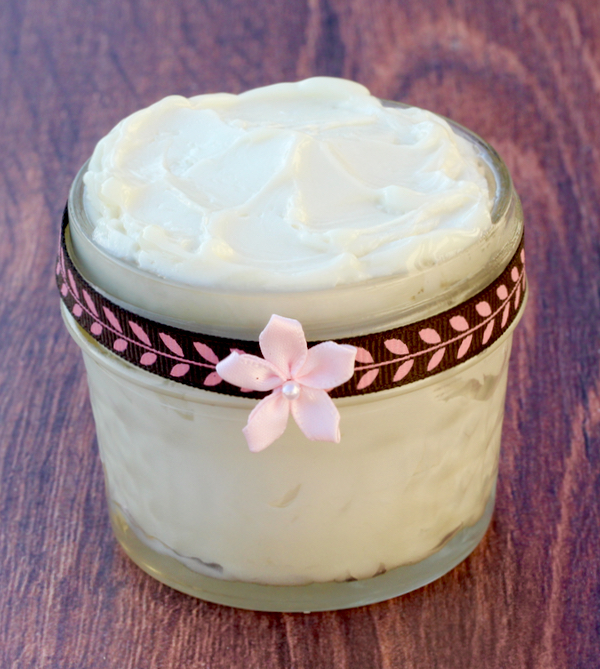 Get ready to be pampered when you make this Coconut Oil Sugar Scrub Recipe!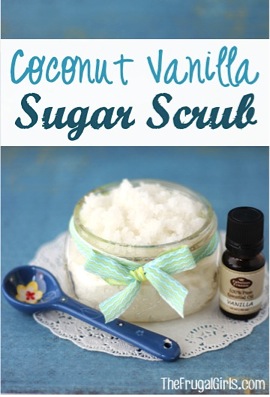 Soothe those aches and pains with a DIY Rice Sock Heating Pad! It takes just a minute to make!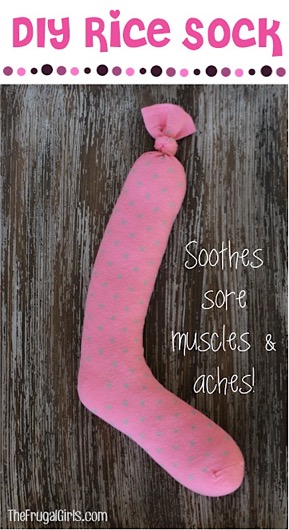 You'll love this reusable and moldable easy homemade ice pack you can make at home!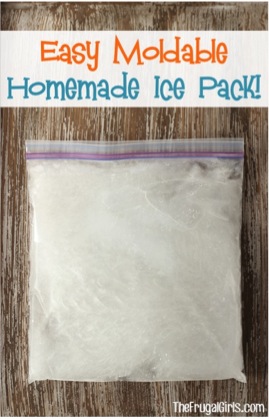 It's true… you can LOVE your house and save BIG all at the same time!  Are you ready to start saving?  Check out these affordable ideas and frugal hacks for your home.

Don't miss out on anything!  Get all the latest fun new Frugal Girls Recipes, Tips + more right here!!!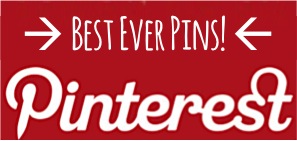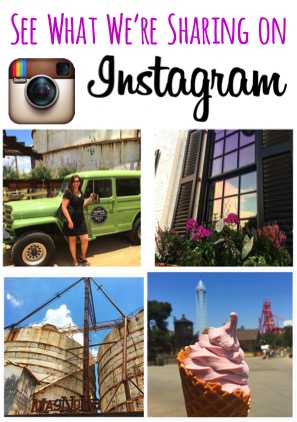 So… what is YOUR Summer Skin Care Routine?  Got some tips or favorite products?
Leave a comment & share!