I may get
paid
for ads or purchases made through links in this post.
This Chicken Pillows Recipe is sure to become a family favorite.  Who can resist delicious chicken pockets filled with a dreamy cream cheese filling?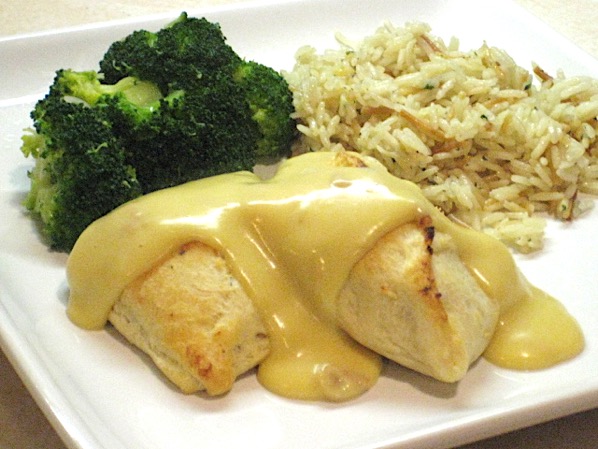 Wondering what to make for dinner tonight?  Following is a dangerously delicious Chicken Pillows Recipe and guest post by Sarah at A Thrifty Mom… enjoy!!  Trust me… no one in your family will be able to resist these dreamy Cream Cheese Chicken Pockets!
You can frequently find coupons for crescent rolls, and here's a fun, non-traditional way to put them to use!
The perfectly seasoned cream cheese filling is so decadent and addicting.  It's a Comfort Food lover's dream come true.
Round up these Chicken Pillow ingredients to get started…
Related:
Chicken Pillows Recipe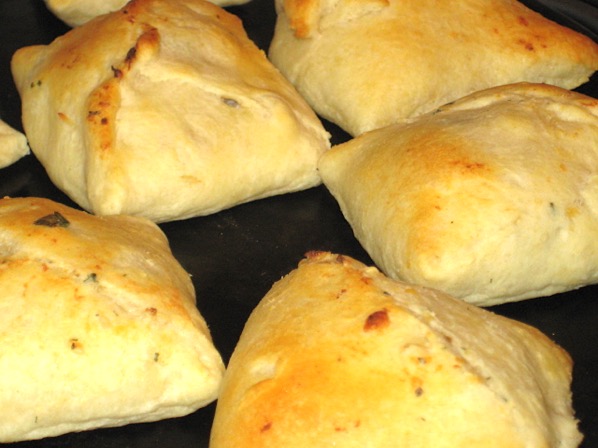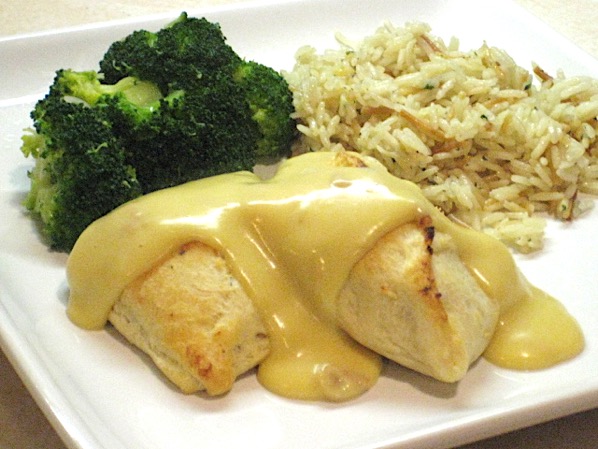 What Your Frugal Friends Are Saying About This Recipe:
Rachelle writes: "These were so yummy!!! I didn't do the celery, and did onion powder instead of the onions since I didn't have any on hand.  And I used diced rotisserie chicken, so easy"
Easy Chicken Pillows Recipe
This Chicken Pillows Recipe is sure to become a family favorite - easy to make and SO delicious!
Ingredients
2

cups

Cooked Shredded Chicken

8

ounce

Crescent Rolls package

8 count

8

ounces

Cream Cheese

3

Green Onions

chopped

1/4

cup

Celery

chopped fine

1/2

cup

Grated Cheddar Cheese

1/8

teaspoon

Salt

1/8

teaspoon

Pepper

1/8

teaspoon

Garlic Powder
Instructions
Remove Crescent Rolls from package, separate, and unroll.

Mix together Chicken, Cream Cheese, Green Onions, Celery, Grated Cheese, Salt, Pepper, and Garlic Powder. Stir well.

Spoon approx. 2 Tbsp. of Chicken mixture into each Crescent Roll.

Bake in Nonstick Baking Dish at 350 degrees for 13-16 minutes, or until golden brown.

If you find the triangle hard to work with you can make larger ones buy using two rolls, in a rectangle shape folded in half. Just add twice the amount of filling since you are using two rolls.

We eat them with chicken gravy on top. (or a Can of Cream of Chicken soup, thinned down with a little bit of milk) Enjoy!
Wasn't that SO easy?  This is such a delicious go-to dinner for those busy weeknights that your whole family will love!
Craving more Fall Comfort Food Dinner Recipes?
Get inspired with these delicious ideas below…
Comfort food to the max!  Sneak some veggies into your delicious cheesy casserole with this Easy Chicken Broccoli Casserole Recipe!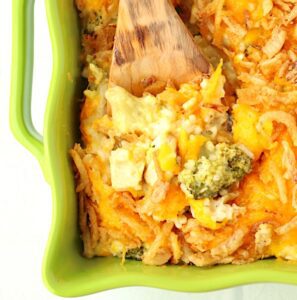 You'll love this tasty crockpot casserole that's loaded with chicken, rice, broccoli and the most important ingredients… cheddar cheese and ranch seasoning!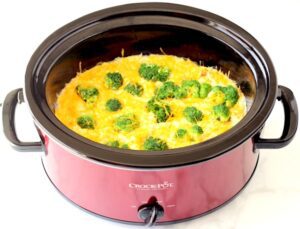 It's so delicious, and the perfect way to sneak some veggies into your dinner!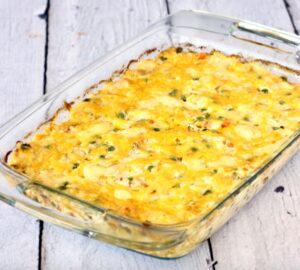 This Stove Top Swiss Casserole Recipe with chicken is the perfect definition of comfort food dinner casserole!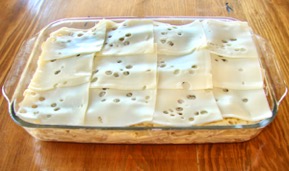 This Crockpot Stove Top Chicken recipe will make you fall in love with the Holidays all year round!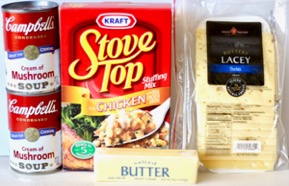 It's such a simple little twist on your ordinary mac and cheese… and makes a fabulous dinner casserole, side, or party food dish!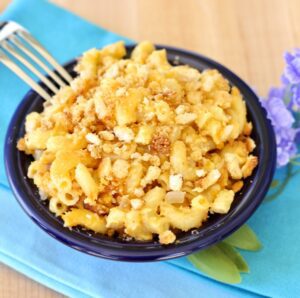 Infuse some comfort food… and bacon into your dinner with this yummy Crockpot Chicken and Dumplings Recipe!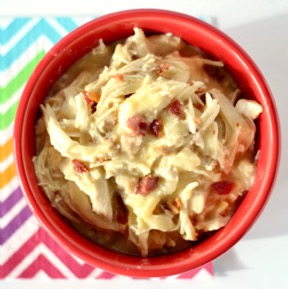 With just 3 easy ingredients, this Crockpot French Onion Chicken Recipe delivers a grocery store full of flavor!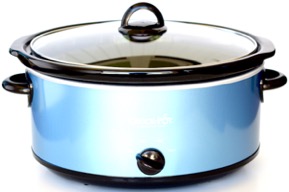 With just 5 Ingredients, this is going to be so easy!  No need to fuss over dinner tonight… let your Slow Cooker do the work for you!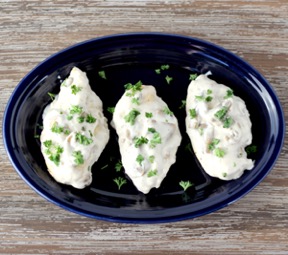 This Crock Pot Garlic Parmesan Chicken Recipe is so rich and delicious… the secret ingredient butter makes everything better!!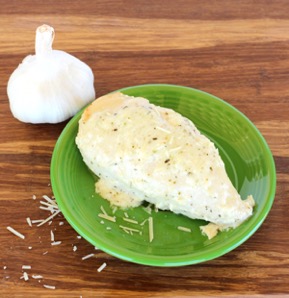 You've just stumbled across a rich and cheesy Crockpot Alfredo Tortellini recipe that is so easy to make!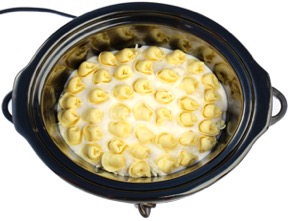 Whether you're just feeding the family, or you're dishing up for a crowd, these simple and delicious casseroles are the perfect addition to your Dinner and Brunch menus!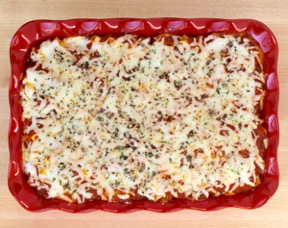 These easy soup recipes are great for Fall, Winter, Spring or Summer!  There is no seasonal limitation to enjoying this much flavor!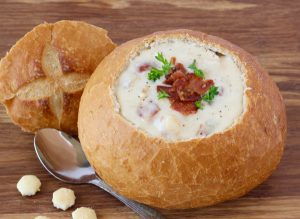 If you're looking for some Make Ahead Freezer Meals inspiration, you just struck freezer meal gold!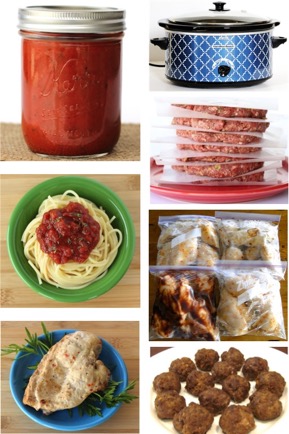 Use this BIG List of fun Fall Comfort Food Dinner Recipes to tempt and tease every single comfort food craving!!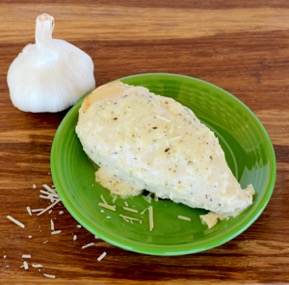 Grocery Money Saving Tips:
Want to know how to cut your grocery bill in half?  Keep more cash in your wallet with these easy money saving tricks!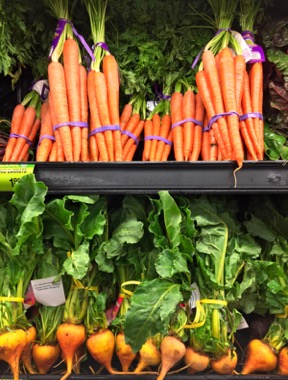 So have you tried this Chicken Pillows Recipe yet?
Leave a comment and share…