This Crock Pot Teriyaki Meatballs Recipe will have you dreaming Teriyaki dreams all week long!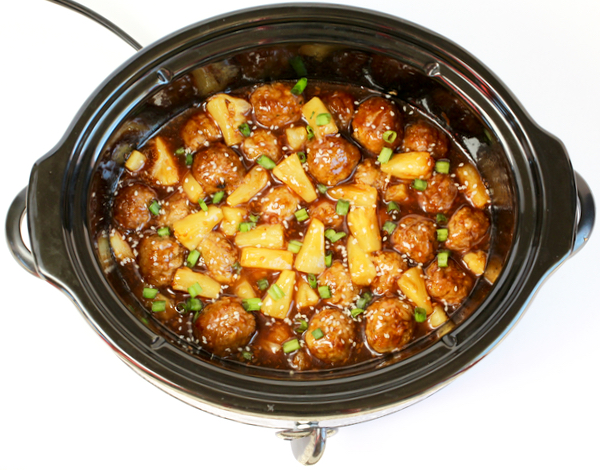 There's no need for Teriyaki take-out when you can make this incredible
Crock Pot Teriyaki Meatballs Recipe
 at home!
Skip the fuss and traffic tonight.  Just a few easy ingredients and you'll be on your way to some amazingly delicious Teriyaki Meatballs… yum!  They make such a delicious dinner served over rice, or wow your friends with the party appetizer that everyone LOVES!
Are you ready for some seriously nom nom good Teriyaki Meatballs?
Crock Pot Teriyaki Meatballs Recipe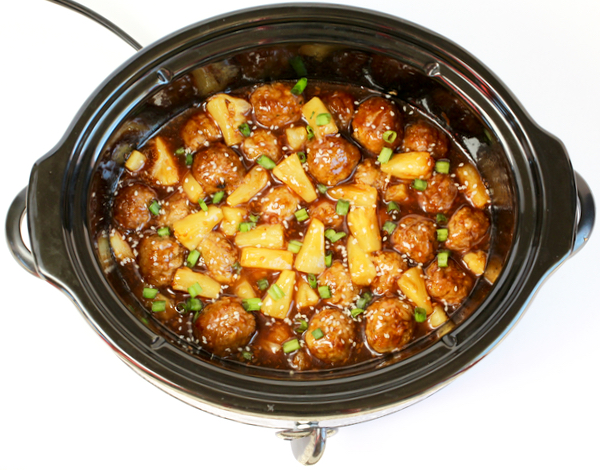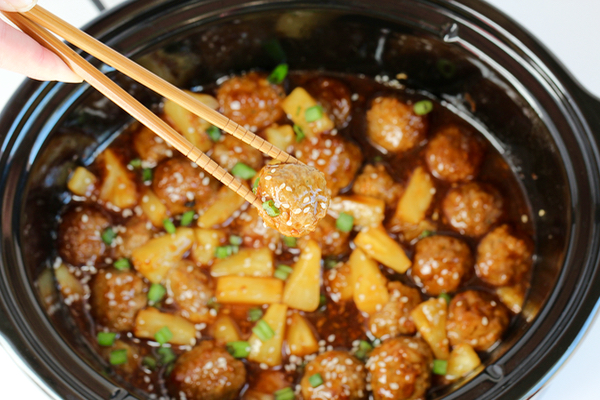 Craving more delicious Meatball Recipes??
The BBQ and Ranch flavors mix together to create the most delicious sauce for your meatballs, and you'll watch them vanish before your eyes!  They're the perfect addition to your gatherings with friends and game day parties!

Want an easy way to indulge your cravings for Sweet and Sour?  Make these meatballs as an appetizer, or serve as a main course with rice for dinner.  Have a little party no matter the day!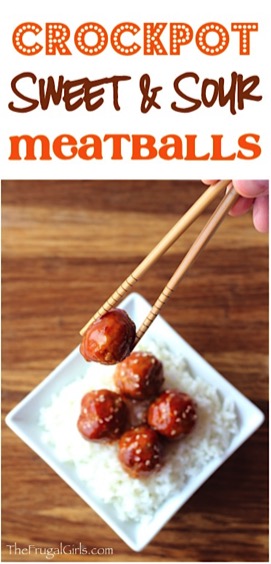 This Meatball Slider Recipe is SO easy and absolutely delicious!  Crockpot Meatball Sliders are the perfect addition to your parties, and fabulous for Game Day gatherings, too!  Yay for Crockpots!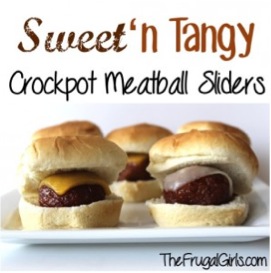 Looking for a crazy easy and 100% delicious Appetizer Recipe?  This Crock Pot BBQ Meatball Recipe is the perfect blend of sweet and savory!
Want a meatball sub?  Want a pasta dinner with meatballs?  Craving Italian food like you can't believe?  Things are about to get really tasty!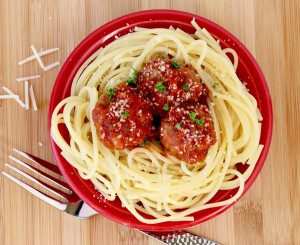 Wow your holiday guests with these crazy delicious! Just 3 ingredients and always the STAR of the party!!  Go grab your Crockpot!  These also make for a delicious Cranberry twist on your meatball sandwiches!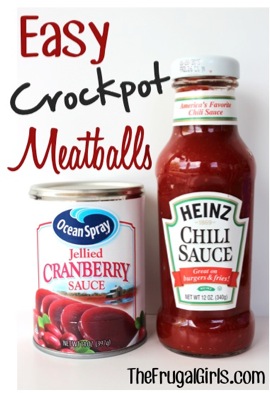 Don't miss out!  Find more Fun Recipe Inspiration with The Frugal Girls right here:



Tried the Crock Pot Teriyaki Meatballs?
Share with us in the comments below!