Making this Crockpot Carrot Cake Recipe is so yummy and easy, it almost seems scandalous!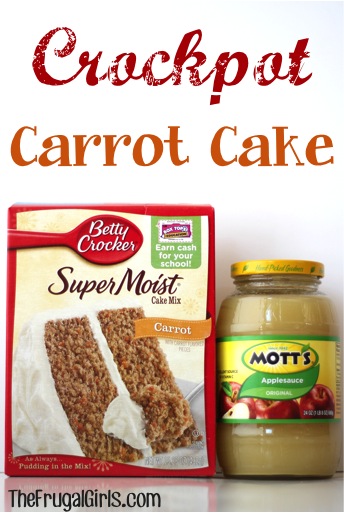 Cake in the Crockpot?  Why not?!? 😉
Crockpot Desserts are so easy, moist and delicious… and you're going to LOVE this simple Crockpot Carrot Cake Recipe!
It is so deliciously amazing!  Are you ready for some amazing Crock Pot Cake?

Crockpot Carrot Cake Recipe
Crockpot Carrot Cake Recipe!
Prep time:
Cook time:
Total time:
Ingredients
1 box Betty Crocker Carrot Cake Mix
½ cup Applesauce
1⅓ cup Water
3 Eggs
Instructions
Beat all ingredients together for 1 minute with mixer.
Spray inside of Crockpot with Pam Cooking Spray.
Pour mixture into Crockpot and cover.
Cook on HIGH for 1.5 – 2 hours, or until done.
Once the cake was done, I just carefully cut pieces directly out from the Crockpot.
Frost with your favorite white or cream cheese frosting, or serve with ice cream… and ENJOY!!
Yum
Craving more delicious Crockpot Desserts?  Get inspired below…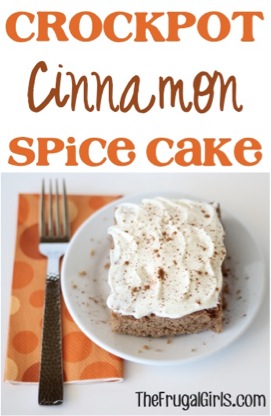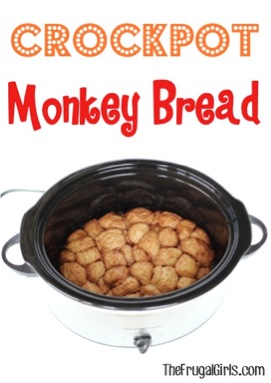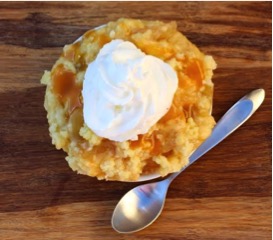 Craving even more delicious Crock Pot Dessert Recipes?  There is something about making dessert in the Crockpot that seems just a little bit scandalous.  Like… is that cheating? 😉  Scandalous or not, you are going to LOVE these easy Crockpot Dessert Recipes!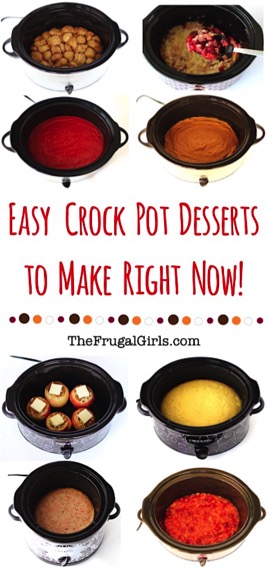 Need a new Crock Pot? Get a deal for yourself with these Crock Pots on Sale!

Don't miss out!  Get all the latest fun new Frugal Girls Recipes, Tips + more right here…