Get ready for a Slow Cooker Sweet Pulled Pork Recipe your whole family is going to love!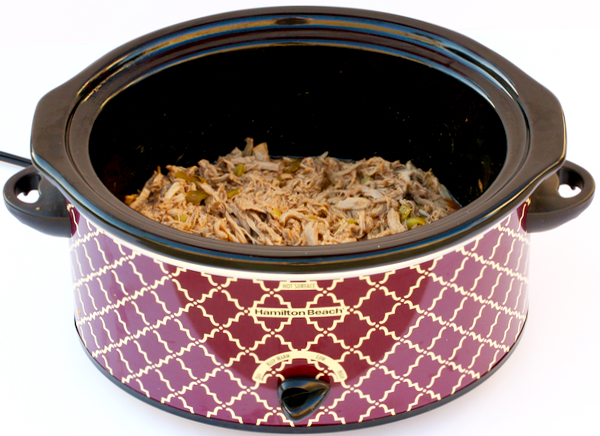 Sweet Pork Heaven in a taco or burrito?  Yep, this just got devoured at my home filled with teenage boys and a hungry hubby!
This Slow Cooker Sweet Pulled Pork Recipe proved totally irresistible piled on a soft flour tortilla and topped with sour cream, cheese and lettuce.
Here in Phoenix, if we can't make it to Cafe Rio Mexican Grill… or our other favorite local Mexican cafes, this Sweet Pork is a perfect copycat version to satisfy those cravings at home!  Add it to your menu this week, and you'll see what I'm talking about!
Now go grab your Slow Cooker, and let's get started!
Related:
Slow Cooker Sweet Pulled Pork Recipe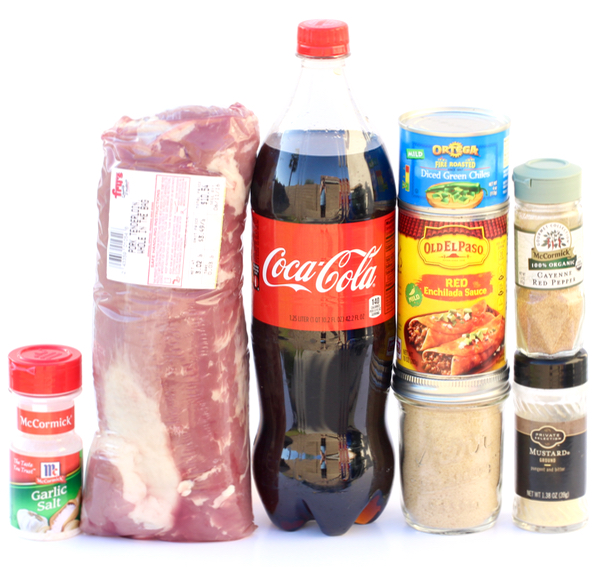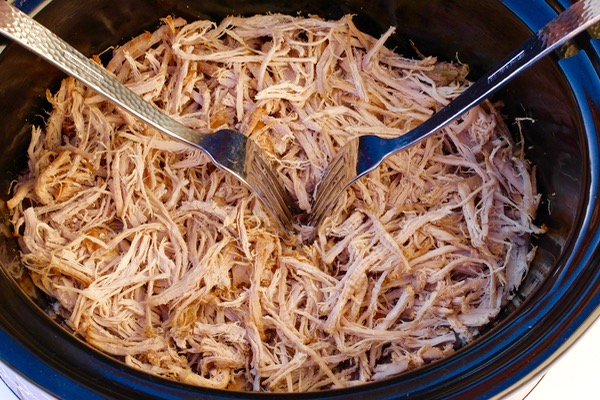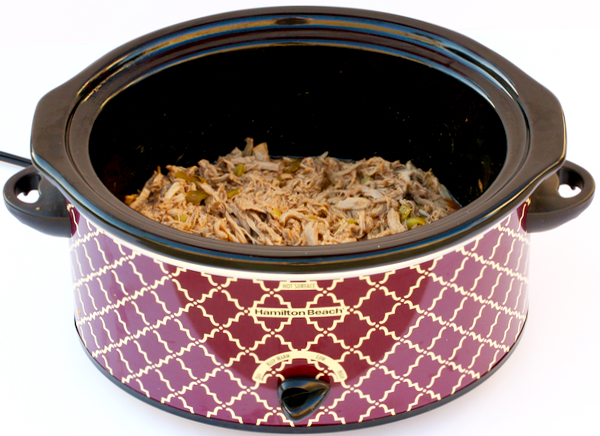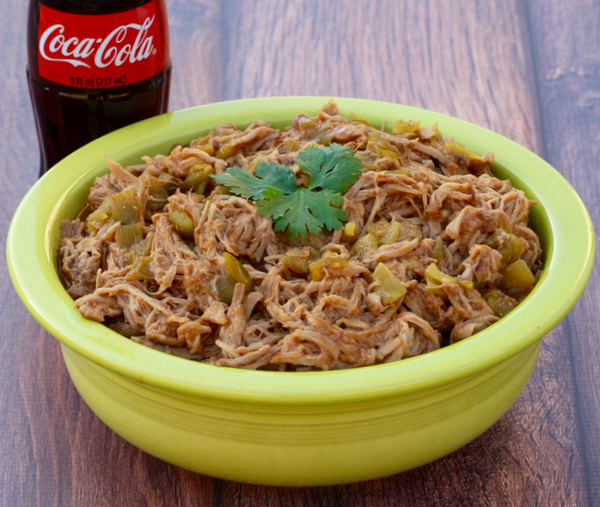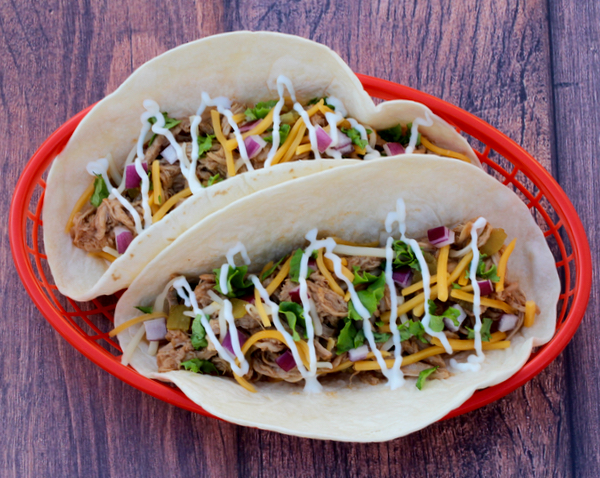 Slow Cooker Sweet Pulled Pork Recipe
Get ready for a Slow Cooker Sweet Pulled Pork Recipe your whole family is going to love!
Ingredients
3 pounds Pork Loin or Pork Tenderloin
2½ cups of Coke (20 oz. total)
10 ounce can mild Red Enchilada Sauce
4 ounce can mild Diced Green Chiles
1 cup packed Brown Sugar
1½ teaspoon Garlic Salt
½ teaspoon Mustard Powder
¼ teaspoon Cayenne Pepper
Instructions
Cut Pork in half across width, trimming off any excess fat, then place in Ziploc Bag with 1½ cups of Coke and ½ cup Brown Sugar.
Let Marinade for 2 hours or overnight.
Place both Pork and Marinade in a 5 – 6 quart Crockpot and cook on LOW for 6-7 hours, or until done.
Remove Pork from Crockpot, and Shred Meat on cutting board using 2 forks.
Discard Juices from Crockpot and add shredded Pork back to Crock Pot.
In a medium bowl, mix together final 1 cup of Coke, Enchilada Sauce, Green Chiles, remaining ½ cup of Brown Sugar, Garlic Salt, Mustard Powder and Cayenne Pepper.
Add mixture to Crockpot, stirring thoroughly with shredded Pork, and cover Crockpot. Cook on HIGH for 30 more minutes or until done.
Serve with Tacos, Burritos or with a side of this Cilantro Lime Rice and Enjoy! Yummmmm!!!
What You'll Need for This Recipe: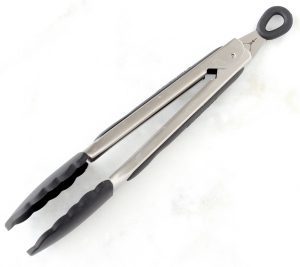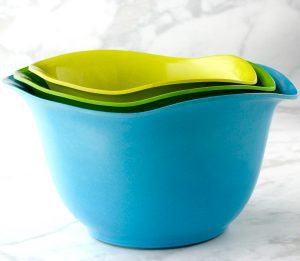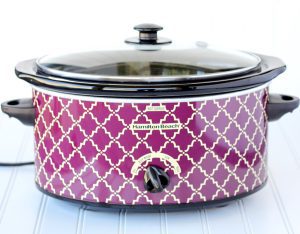 Shred your pulled pork using this tip for How to Shred Meat!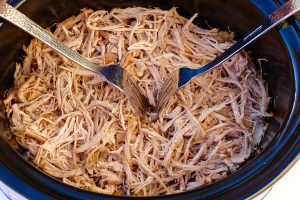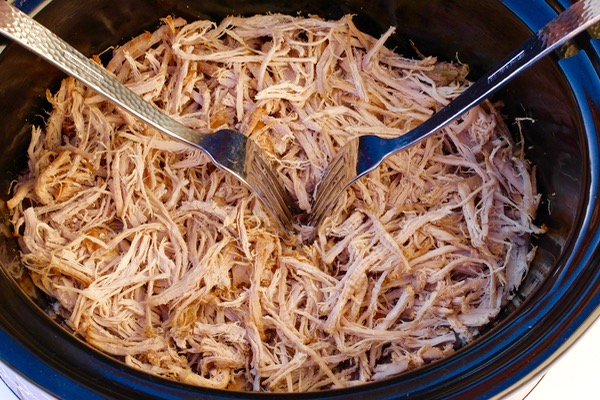 Wasn't that easy?  This Sweet Pork has definitely become a family favorite, and is seriously bursting with flavor.  Serve with a side of this delicious rice to add even more yumminess to your dinner…

Want even more tantalizing Easy Crockpot Recipes and Pork Dinner Ideas??  Get inspired below…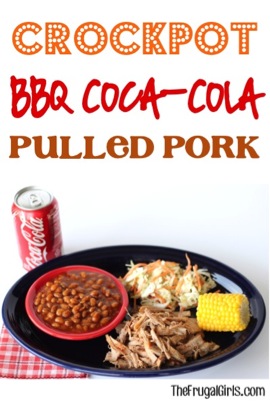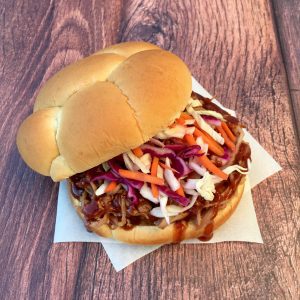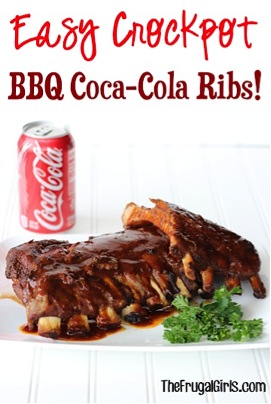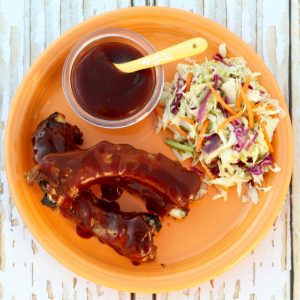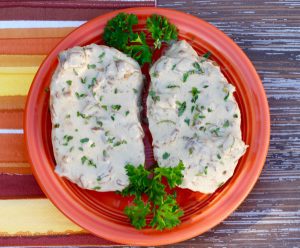 Grocery Money Saving Tips: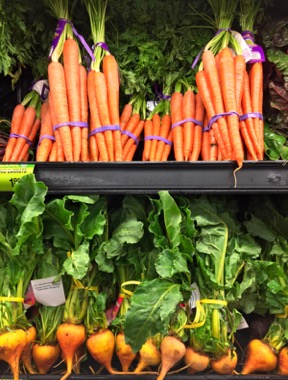 Don't miss out!  Get all the latest fun new Frugal Girls Recipes, Tips + more!!!