I may get
paid
for ads or purchases made through links in this post.
Add a splash if citrus yum to your dinner table when you make this tasty Crock Pot Citrus Chicken Recipe!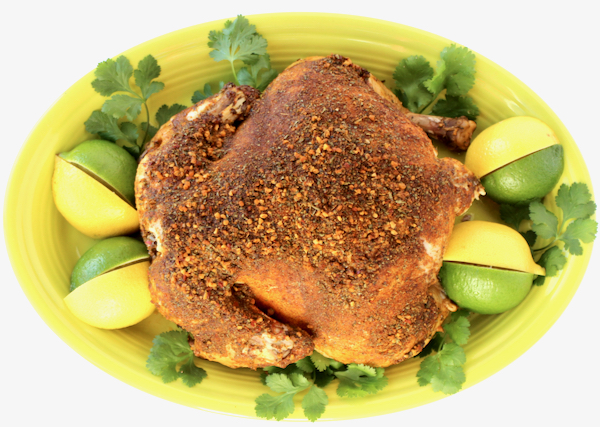 This refreshingly delicious Crock Pot Citrus Chicken Recipe is the perfect way to brighten up your dinnertime this week.  I love how it's so easy to make.  Just a few minutes of prep and the slow cooker does the rest!
Living in Arizona surrounded by citrus tree farms, I've developed a serious love for fresh citrus!  Don't you just LOVE what a little fresh lemon and lime adds to a recipe??  It's like adding a little splash of sunshine to your dinner!
That's what I love about this Easy Crockpot Recipe.  You get that tasty splash of citrus sunshine in every bite.  Seriously, this citrus herb chicken is one of the tastiest chicken recipes ever!
So if you love easy recipes, you really need to give this tasty 5 ingredient Lemon and Herb Slow Cooker Chicken a try!  Here's what you'll need…
Related: 99+ Summer Crockpot Recipes!
Crock Pot Citrus Chicken Recipe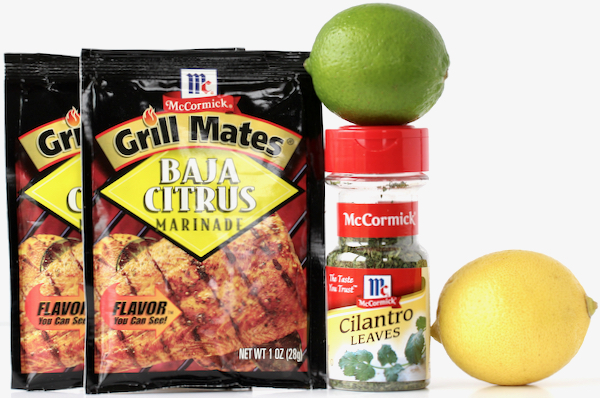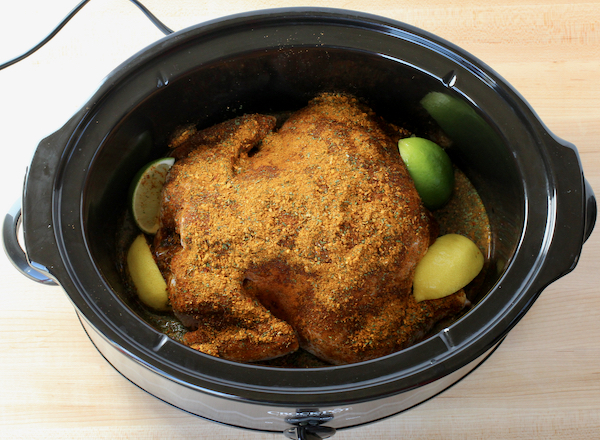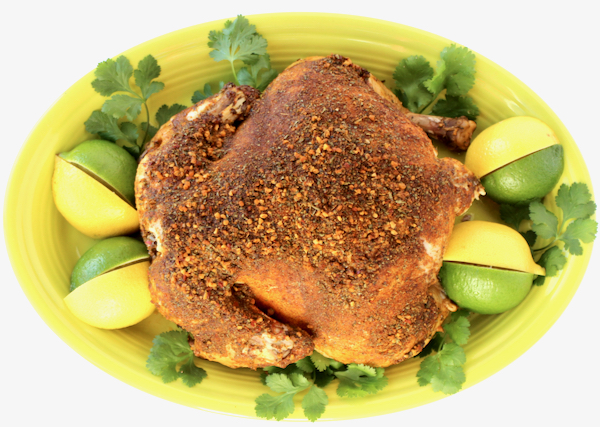 Crock Pot Citrus Chicken Recipe
Add a splash if citrus yum to your dinner table when you make this tasty Crock Pot Citrus Chicken Recipe!
Instructions
Rinse chicken, remove innards and pat dry with paper towels.

Squeeze two Lemon quarters and two Lime quarters into chicken cavity, then place inside.

Squeeze remaining Lemon and Lime quarters into Crockpot, and add 1/2 cup Water.

Add Baja Citrus Marinade and Cilantro Leaves to small bowl and mix well.

Generously sprinkle mixture onto outside of chicken.

Cook on HIGH for 4 hours or LOW for 8 hours, or until done. ENJOY!
What You'll Need To Make This Crock Pot Citrus Chicken Recipe: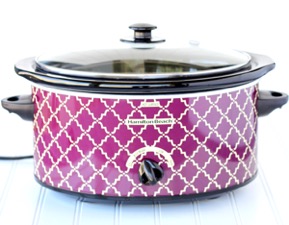 Try serving one of these easy sides to complete your tasty chicken dinner…
Corn on the Cob done in the Slow Cooker?  Oh yes… and it turns out SO delicious!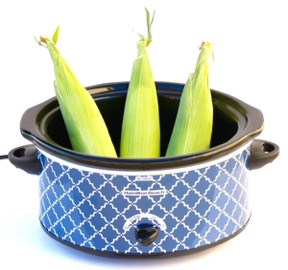 Make your own delicious rice at home with this super easy 5-ingredient Cilantro Lime Rice! Go grab some Cilantro and Lime!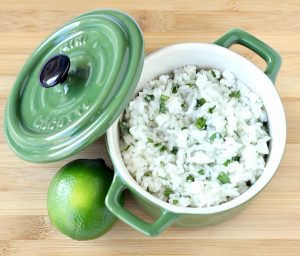 Easy Crock Pot Recipes are a lifesaver, and this Crock Pot Baked Potatoes Recipe is no exception!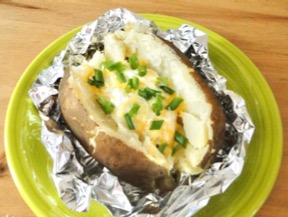 Sweet Potatoes make such a fun dinner side and now they are so easy to make!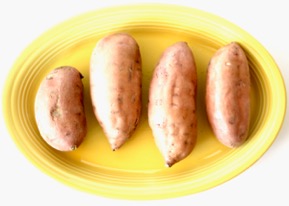 So are you still on the hunt for more simply delicious Easy Crockpot Recipes to make for dinner this week? You're in luck!!
Have fun getting inspired by these tasty and easy dinner recipe ideas…
Make dinner amazing this week when you try making this easy crowd-pleasing Garlic Herb Chicken dinner!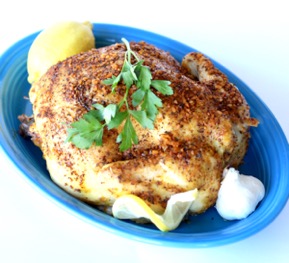 Making a Whole Chicken in the slow cooker has never been easier than with this Crockpot Ranch Onion Chicken Dinner!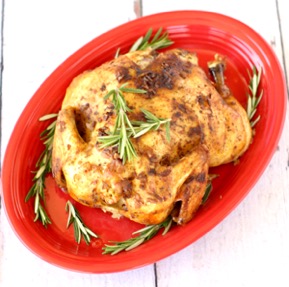 Easy Crockpot Whole Chicken Recipe with Homemade Seasoning Mix
Make cooking a whole chicken for dinner crazy simple with the help of this Crockpot Whole Chicken Recipe!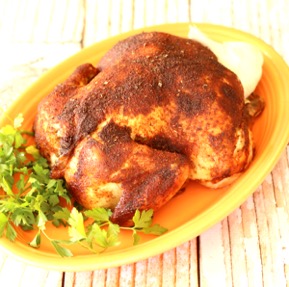 Get ready to rock Your Slow Cooker with this Crowd-Pleasing BBQ Dinner Recipe!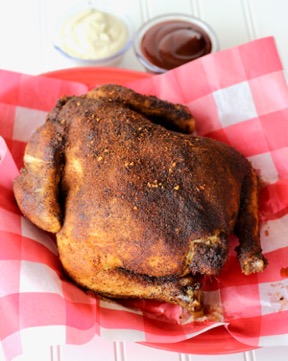 Chicken will never taste bland or boring again when you make your chicken using this crazy delicious Crockpot Chipotle Chicken Recipe!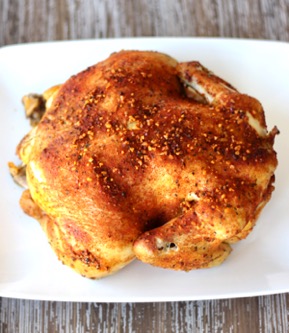 Add a Santa Fe flair to your chicken dinner with this easy Crockpot Santa Fe Chicken Recipe!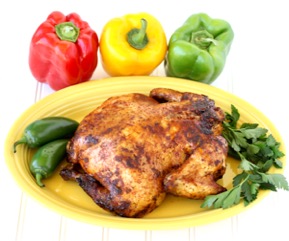 Round out your dinner menu with one of these 5 Ingredient Side Dish Recipes!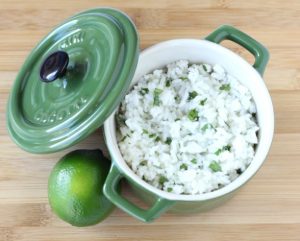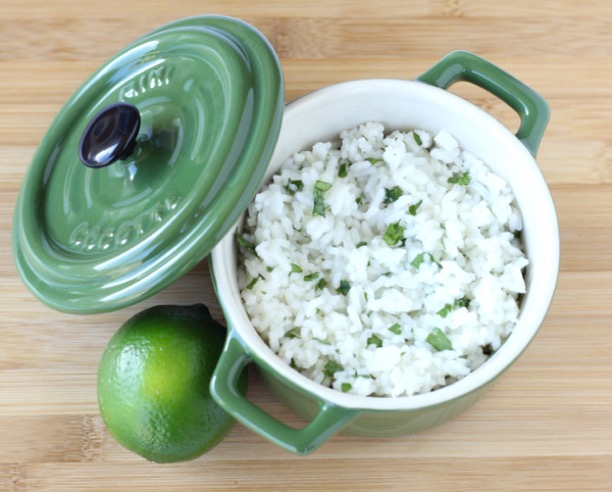 Enjoy some amazing Greek food right at your dinner table with these delicious Greek Food Recipes and Appetizers!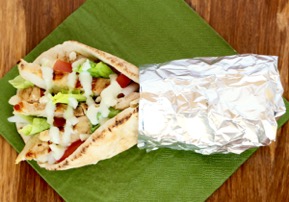 Take the yummy flavors of Rotisserie Chicken and make these easy Rotisserie Chicken Recipes the whole family will love!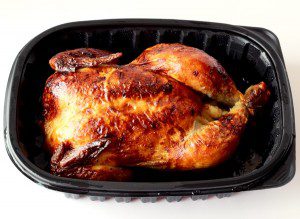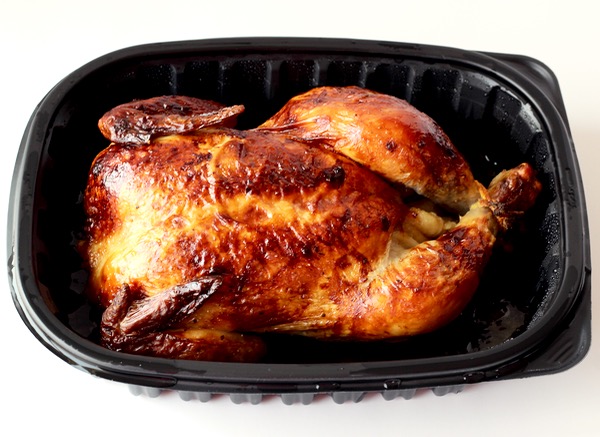 No need to heat up the kitchen! Check out this HUGE List of Summer Crockpot Recipes you can't live without!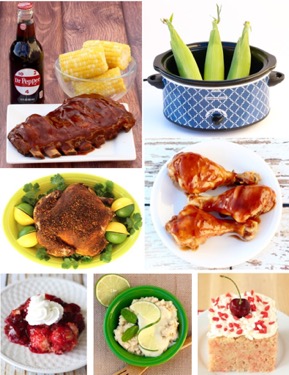 Grocery Money Saving Tips:
Want to know how to cut your grocery bill in half?  Keep more cash in your wallet with these easy money saving tricks!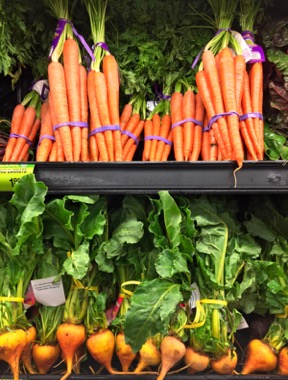 Don't miss out!  Grab all the latest fun Frugal Girls Recipes, Tips + more…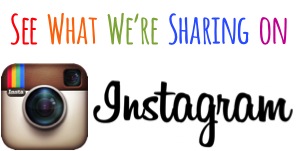 So have you tried this Crock Pot Citrus Chicken Recipe yet?
Leave a comment & share!