I may get
paid
for ads or purchases made through links in this post.
You won't believe how insanely delicious these easy Peanut Butter Cookies are! The best part? Just 4 ingredients!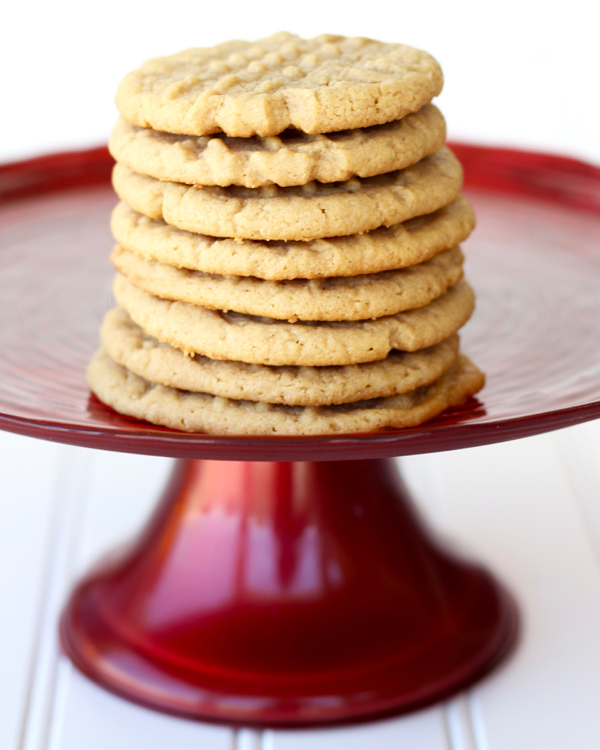 What's better than soft Peanut Butter Cookies fresh out of the oven?  Well… these Easy Peanut Butter Cookies, of course! 😉
Just 4 ingredients and you've got absolute peanut butter heaven!  Plus, no butter and no flour is necessary.  Now I know the whole 'no flour' thing seems a bit odd, but you've just got to just trust me on this one.  They're A-MAZ-ING!
Seriously… this Easy Cookie Recipe is always a hit, and these cookies are so easy to make.  AND they are the perfect solution to any after dinner cookie monster craving!  They're even gluten-free, so you can serve them up to everyone!
So are you ready for this ridiculously easy recipe already??  Here's what you'll need to get these old fashioned chewy peanut butter cookies baking…
Easy Peanut Butter Cookies Recipe
Related:
What are Peanut Butter Cookies Made Of?
You'll just need the following 4 simple ingredients to make peanut butter cookies…
Peanut Butter
Sugar
Vanilla Extract
and an Egg
Why Do Peanut Butter Cookies Have Fork Marks?
As you're stirring your peanut butter cookie dough, you'll notice how thick and dense it is.  That's why after you form the dough into balls, you'll want to flatten out each cookie so they cook evenly.  Using a fork is a simple way to flatten a cookie, and makes such a fun pattern on top!
How to Make Peanut Butter Cookies Without Flour:
Making peanut butter cookies without flour is such a cinch!  Here's what you'll do…
Stir – peanut butter, sugar, egg, and vanilla extract
Refrigerate – transfer the dough to the fridge to chill for at least one hour
Roll – form chilled dough into cookie dough balls, and flatten/crease in a criss cross pattern with a fork
Bake – then bake your cookies for 8 – 10 minutes, and ENJOY!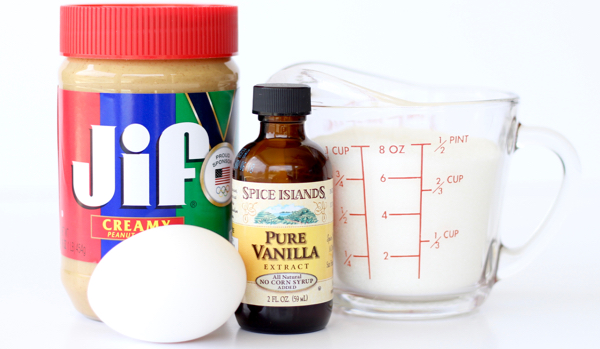 What Your Frugal Friends Are Saying About This Easy Peanut Butter Cookie Recipe…
Jennifer writes: "THE BEST PB cookies!!!"
Katie writes: "Easy peasy."
Beatriz writes: "Delicious soft peanut butter cookies and easy to make!"
Christina writes: "My go to homemade pb cookie recipe!"
Elaine writes: "Best cookies ever!"
Lily writes: "I made these – they were amazing"
Cheryl writes: "Easy to make and oh so good!"
Sue writes: "I've made these several times over the years…so simple and delicious. They sure are good and easy…I started making them with my preschool classes for an easy, basic cooking/math lesson for them."
Erin writes: "These are dangerously easy to make! And so yummy! Just as good with Splenda too, for those that need less sugar."
Nancy writes: "I put some marshmallows in them for fluffernutters."
Easy Peanut Butter Cookies
You won't believe how insanely delicious these easy Peanut Butter Cookies are! The best part? Just 4 ingredients!
Instructions
Mix all ingredients together by spoon in medium sized mixing bowl. Stir well.

Place dough in fridge, and refrigerate dough for 45 minutes.

After 45 minutes, roll dough into small balls, and place on ungreased

Cookie Sheet

.

Preheat Oven to 350 degrees.

Use fork to gently press down on top of each cookie ball… once each way to make a criss-cross pattern.

Bake at 350 degrees for 8 – 10 minutes, or until done. ENJOY!! So simple and SO delish!
What You'll Need For This Peanut Butter Cookies Recipe:
Did you know it's actually CRAZY-EASY to make your own peanut butter at home?!?  Use this easy and delicious 5 minute peanut butter recipe to make some peanut butter you can use to make these cookies!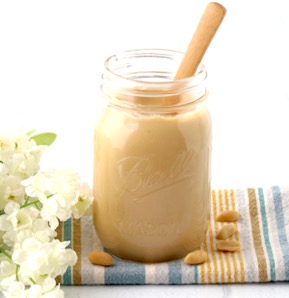 Once your cookies are out of the oven, use this simple little trick for How to Keep Cookies Fresh!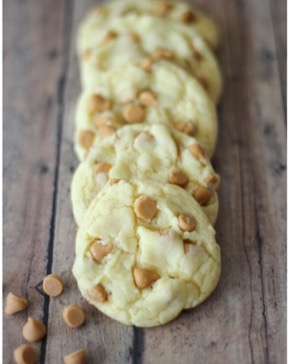 A BIG thanks to my sweet sister-in-law for sharing this recipe!  Wasn't that easy?
So are you craving even more delicious cookies and treats?  Don't stop now, check out more yummy recipes below…
Here's another quick and easy 4 ingredient recipe to satisfy your cookie cravings!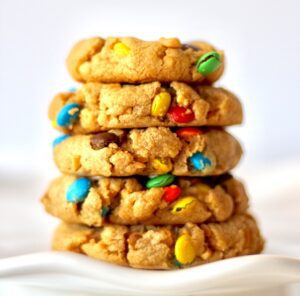 This cookie recipe brings together old school flavors in such a fun package!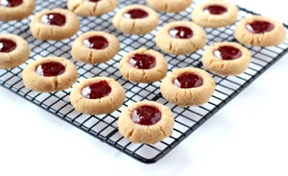 Make nom noms everyone will love with this easy cookie recipe that infuses peanut butter and chocolate into one bite sized package!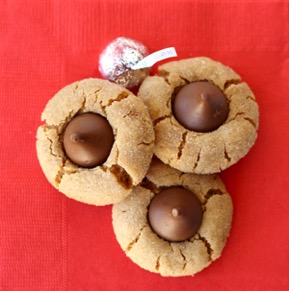 These sweet little treats using chocolate Reese's mini peanut butter cups are the hit of every party, and will disappear as fast as you can make them!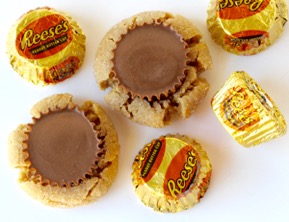 Just 5 ingredients and you've got a delicious no-bake dessert that'll be ready in a jiffy!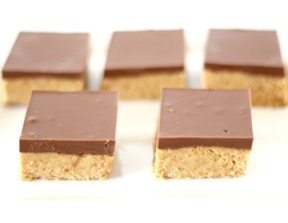 Craving a yummy brownie in a jiffy?  You'll LOVE this Peanut Butter Brownies Recipe!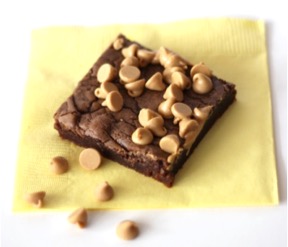 Transform your favorite candy into the tastiest fudge with this Easy Reese's Fudge Recipe!
Grab yourself some Reese's in a cookie with these yummy Reese's Triple Chocolate Fudge Cake Mix Cookies!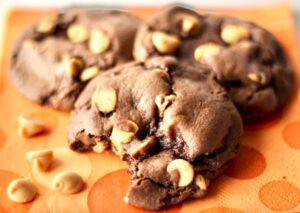 These Reese's Peanut Butter Cup Cookies definitely don't disappoint!  Just a few ingredients, including a delicious moist Cake Mix, and you've got the yummiest Reese's Cookies!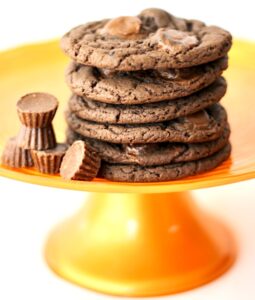 Get your Reese's Pieces in a cookie when you make this fun Reese's Pieces Chocolate Cookies Recipe!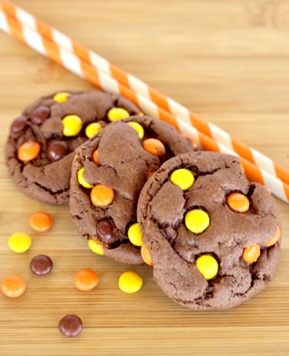 This Chocolate Peanut Butter M&M Cake Mix Cookie Recipe delivers the chocolate and peanut butter satisfaction you've been craving… in one amazing cookie!!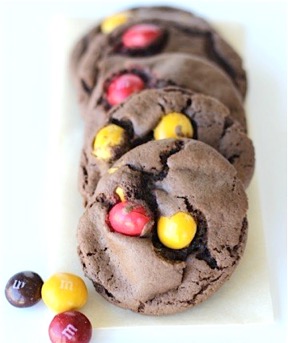 Throw everything in your skillet and create some cookie bliss with this off-the-charts Reese's Skillet Cookie Recipe!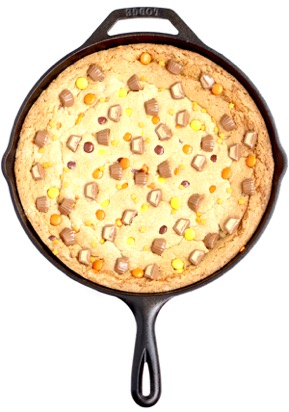 These Chewy Jumbo Chocolate Chip Cookies are sure to conquer any cookie monster craving!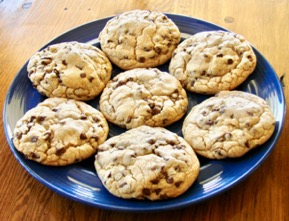 This easy Ginger Snap Recipe delivers pure cookie deliciousness with each bite!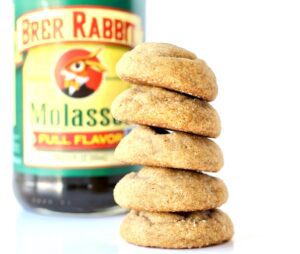 No Christmas is complete without a Gingerbread Man running around! That's why this easy Gingerbread Men Cookies Recipe is the perfect tasty, classic treat to add to your dessert table this year!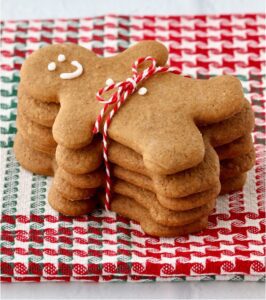 This soft and buttery Cream Cheese Sugar Cookies Recipe creates the perfect sweet treat for Christmas or anytime you're in the mood to decorate cookies.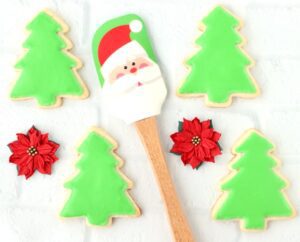 Have some tasty fun when you try this new sweet treat: White Chocolate Chip Cookies with Orange Zest Recipe!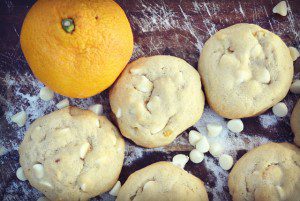 This sweet Chewy Molasses Cookies Recipe is pure nostalgia with every bite… just the way Mom made them!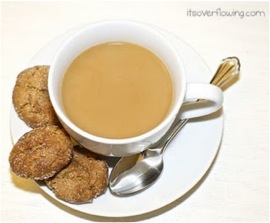 This easy Pretzel Turtles Recipe creates an irresistible treat… and they're beyond easy to make!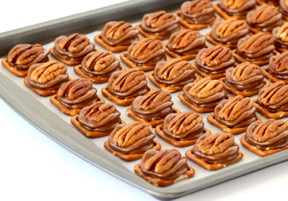 This BIG List of Easy 4 Ingredient Cookie Recipes is here to inspire every Cookie Monster, big and small!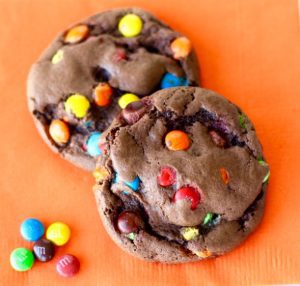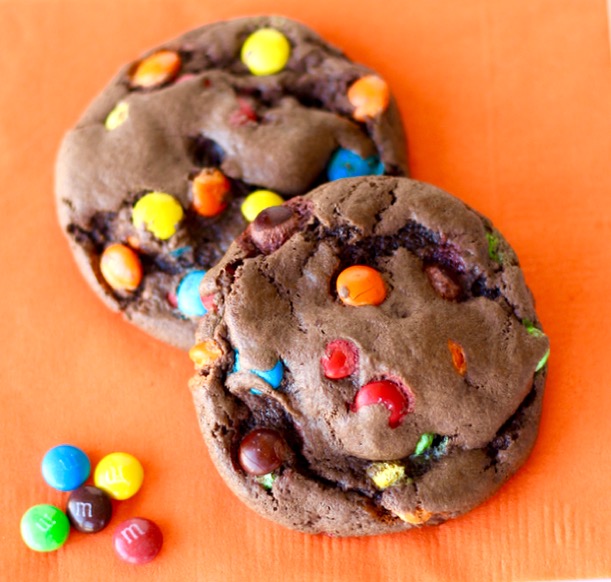 Make your Holiday and Christmas celebrations amazing with these yummy Cookie Exchange Recipes!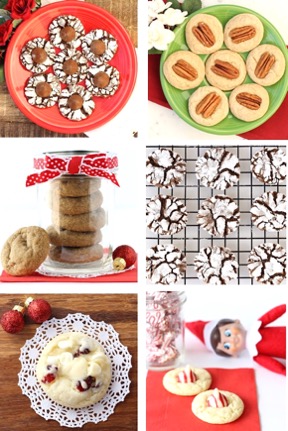 Skip to the best part of Christmas with these easy Christmas Dessert Recipes!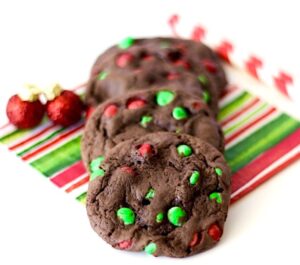 With these easy Homemade Christmas Gift Ideas, you'll always have enough time to give that perfect homemade gift!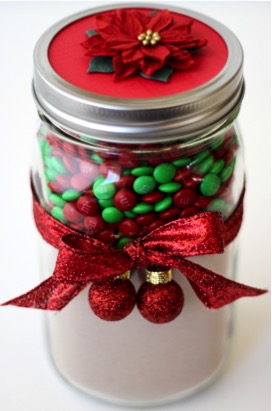 Score frugal gift ideas for the Kiddos, Teens, Dad, Grandma, Grandpa, Co Workers and more!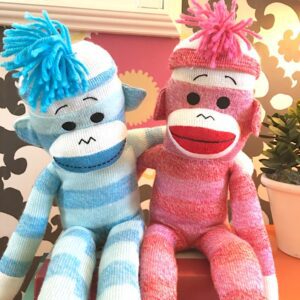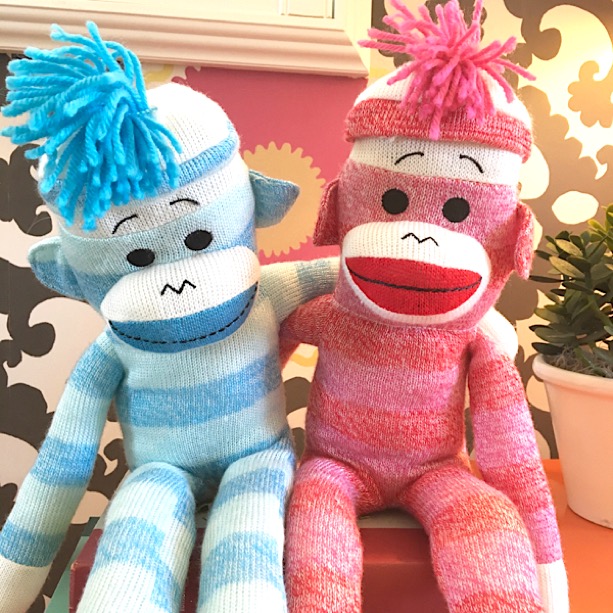 Now, don't miss out!  Follow along for more fun Recipes and Tips with The Frugal Girls here…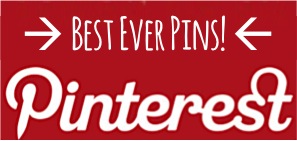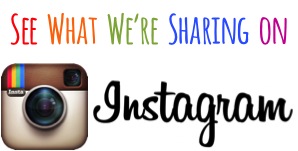 So have you tried this recipe for easy Peanut Butter Cookies yet?
Share with us in the comments below!