I may get
paid
for ads or purchases made through links in this post.
Save your beloved ice cream with this easy fix for how to avoid Ice Cream Freezer Burn!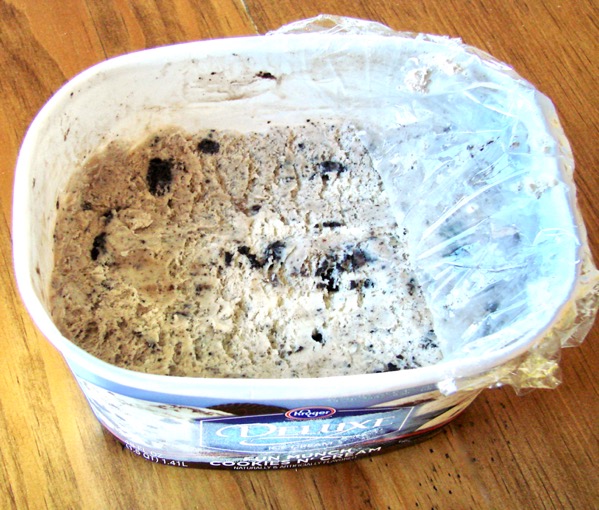 I've got a fun, simple little hack from a friend to share with you today…  How to Avoid Ice Cream Freezer Burn!
If your Ice Cream isn't being gobbled up quickly, we all know about that icky fuzzy little freezer burn it can develop in the freezer over time.  But thanks to this simple little hack… you'll have perfectly fresh ice cream without the ice crystals!
Here's what you need to do for a simple Ice Cream Freezer Burn Fix…
Related:
How to Avoid Ice Cream Freezer Burn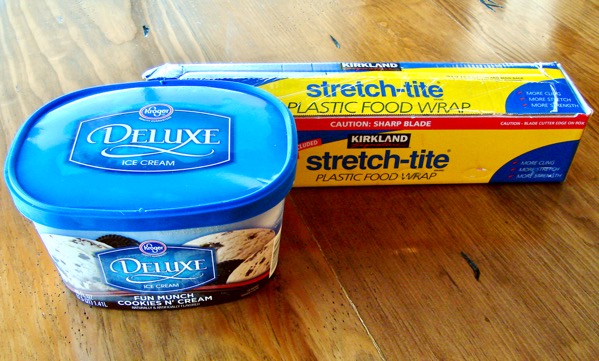 Well… here's a simple way to avoid that ~ all you'll need is a small piece of saran wrap!
After you dish out your Ice Cream… just place a small piece of saran wrap right on top of the ice cream.
Push down to flatten it against the ice cream… then put the lid back on before you pop it back into the freezer.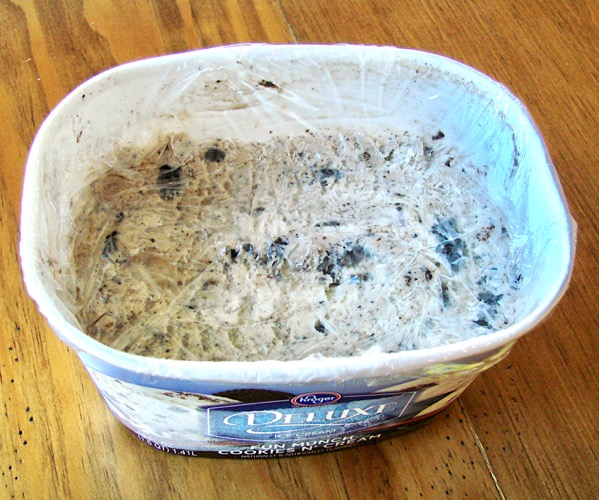 When you're ready to dish out some more Ice Cream, just peel back the saran wrap… dish it up, then cover it back up with the saran wrap and lid.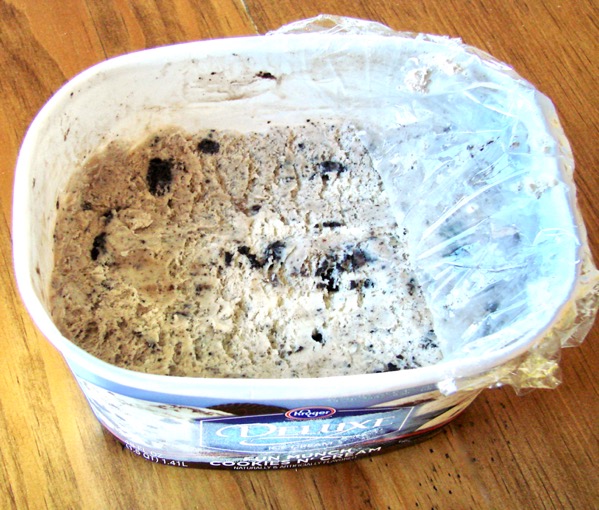 The air is what causes the ice cream freezer burn, so this simple little trick will keep those icky frozen fuzzies away!
This really is such an easy fix for preventing ice cream freezer burn, and ultimately the best way to store ice cream in the freezer.
Now are you in the mood for some Ice Cream or what?!?
I've got some yummy ice cream and dessert recipes you really need to try…
Who knew it was so EASY to make your very own Magic Shell?  Our beloved chocolatey crunchy ice cream topping is just 2 ingredients!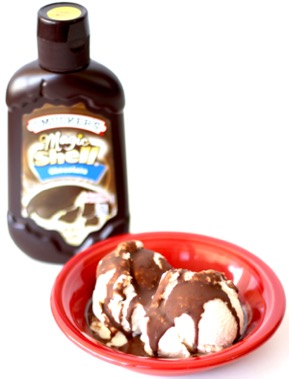 This Chocolate Sauce makes the perfect chocolatey dip or ice cream topping.  Yum!  Go grab your Crockpot!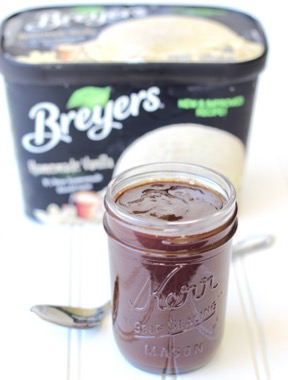 No need to go hunting around trying to find Bubble Gum Ice Cream at your local ice cream parlor, when you can make this delicious Bubble Gum Ice Cream Recipe instead!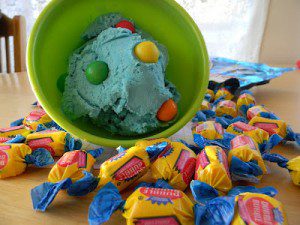 No need to run to the store when those frozen yogurt cravings hit… now you can learn How to Make Frozen Yogurt at Home with just 3 ingredients!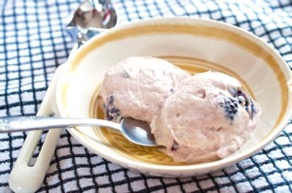 Enjoy your favorite Dairy Queen Treat at home with this easy copycat Homemade Peanut Buster Bar Recipe!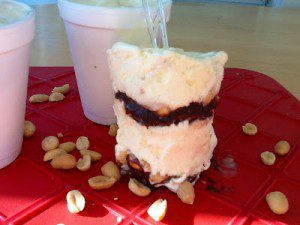 Enjoy your favorite Orange Julius drink on a stick with this fun Copycat Orange Julius Pops Recipe!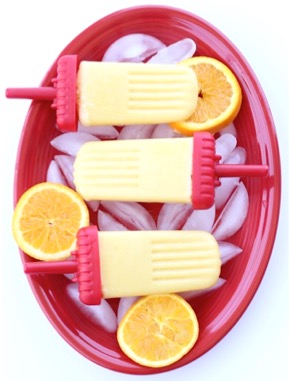 Get ready for some Raspberry amazing refreshment when you make these easy popsicles!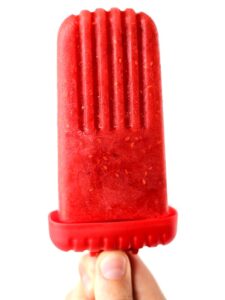 Fill your freezer with temptation when you make these yummy strawberry popsicles!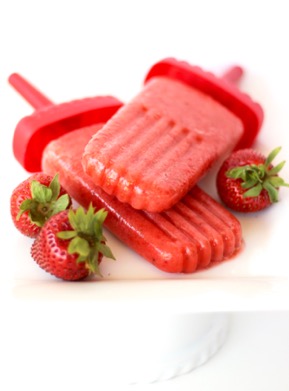 Add these Fresh Strawberry Frozen Yogurt Popsicles to your summer and get ready to be refreshed!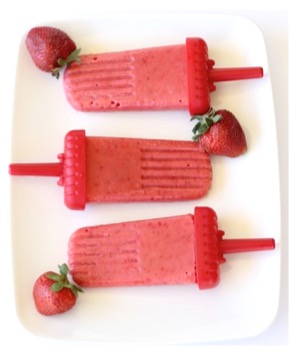 These frozen drinks will keep you cool no matter the temperature outside!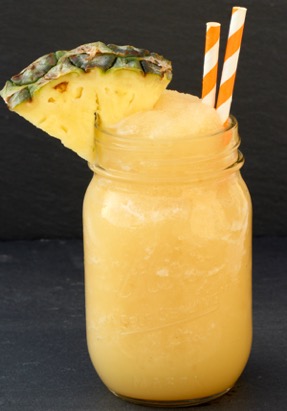 Treat your family to a delicious homemade milkshake when you make one of these Quick and Easy Milkshake Recipes!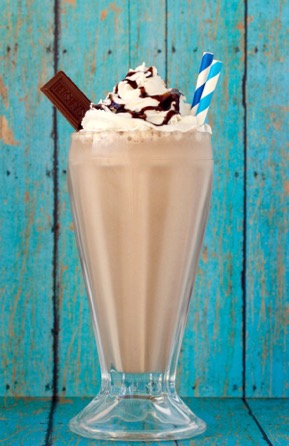 Elevate your summer fun with these irresistible easy Summer Dessert Recipes for a crowd, or just a fun family dessert!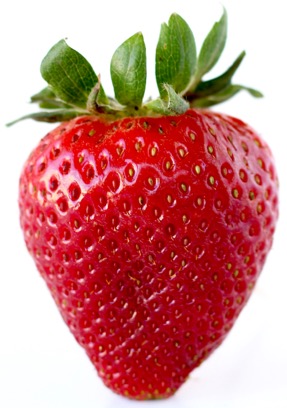 Craving a delicious dessert?  Check out this huge list of 5 Ingredient Desserts!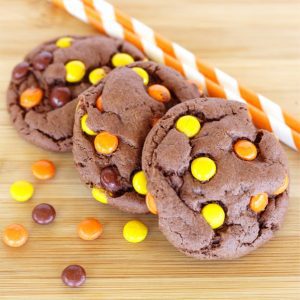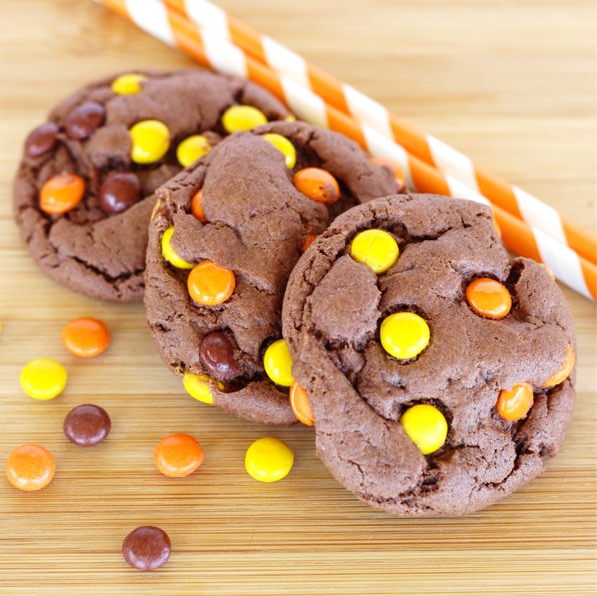 Smart Kitchen and Grocery Tips:
Want to know how to cut your grocery bill in half?  Keep more cash in your wallet with these easy money saving tricks!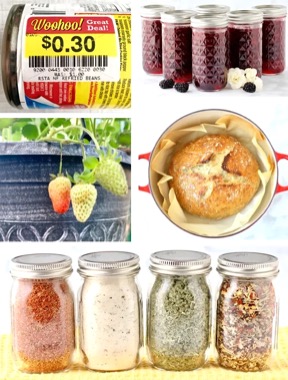 Make the most of your time in the kitchen with these favorite kitchen timesaver tips!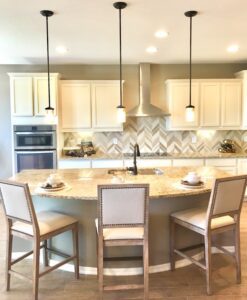 Stock up on loads and loads of helpful ideas for making everything in your kitchen… EASIER!!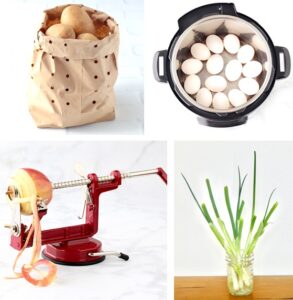 Don't miss out on anything!  Get all the latest fun new Frugal Girls Recipes, DIY, Travel Tips + more right here…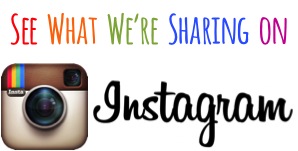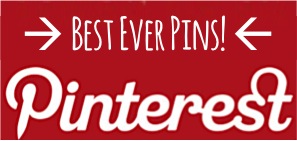 So have you tried this trick for How to Avoid Ice Cream Freezer Burn yet?
Leave a comment and share…