I may get
paid
for ads or purchases made through links in this post.
Is your dishwasher looking shabby and beat up? Here's an easy to give your dishwasher a DIY Dishwasher Facelift on a tight budget!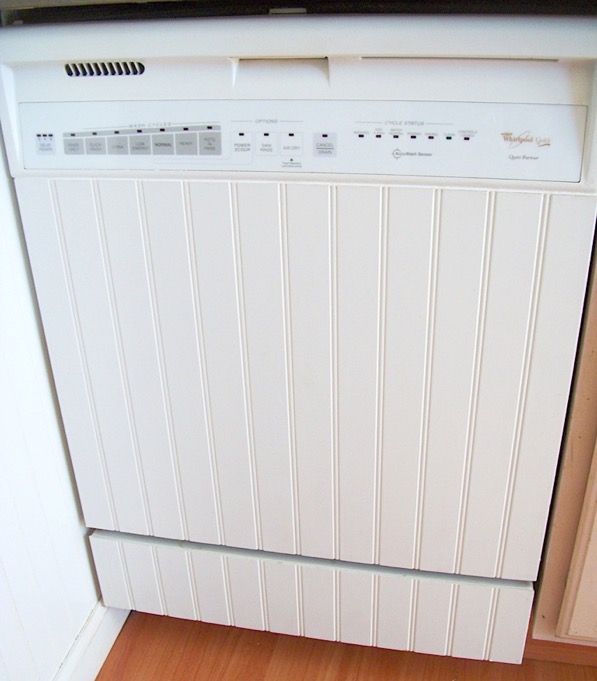 Following is a fun DIY Project and guest post
by frugal friend Carrie ~ enjoy!!
DIY Dishwasher Facelift Tutorial
Dishwashers, in many homes, have become a common fixture.  Replacing a dishwasher can however cost a pretty penny.  Purchasing used appliances can be a money saving alternative.
We have purchased several used appliances recently and have had good success with the way they do their job.
Their appearances however, have not been the best.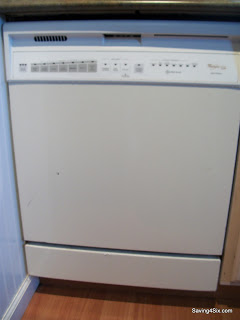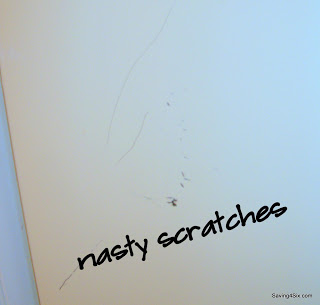 Our $65 second hand dishwasher works well but didn't look very good, so we used a scrap piece of bead board to spruce it up and make it look new again. Here's how you can do the same with a DIY Dishwasher Facelift.
For this particular style of dishwasher you will need two pieces of bead board.
So, first things first, measure your dishwasher door and base and cut bead board to fit those places.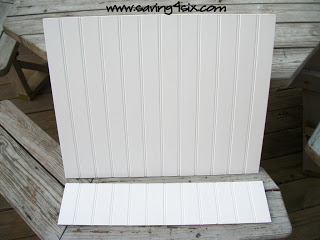 Next, apply double-sided (we used carpet tape) tape to the back center of the bead board.  This will hold the bead board in place while the construction adhesive dries.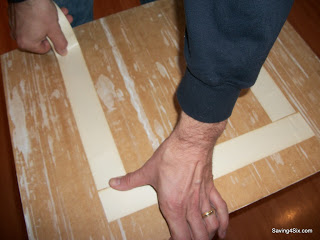 A nice even coat of construction adhesive will go on next.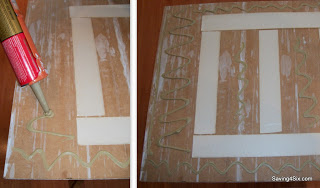 Then firmly push the piece of bead board onto the dishwasher and rub the front of the bead board.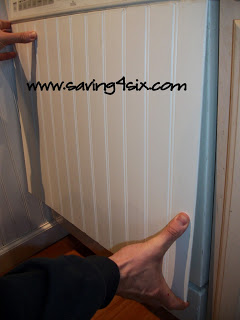 For the  construction adhesive to seal, remove the bead board from the dishwasher.  This will allow the proper adhesion.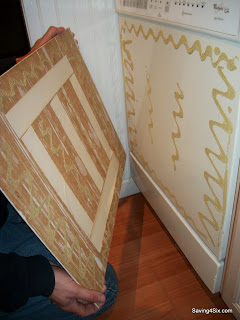 Now, peel off the paper from the carpet tape and reapply your bead board to the dishwasher door.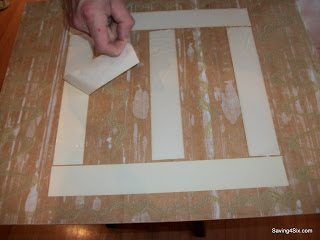 Press and rub until you can feel the double-sided tape adhering to the door.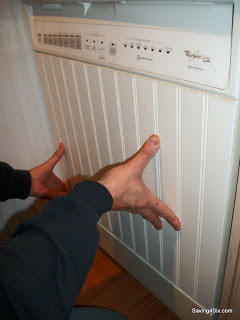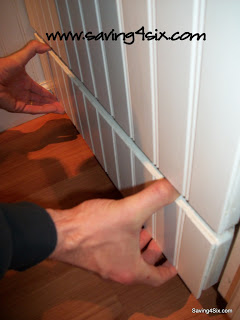 Do the above steps to the lower panel as well.
You may want to apply duct tape for a few hours to secure the corners and edges.  Don't leave the tape on too long…you don't want any duct tape marks on your bead board.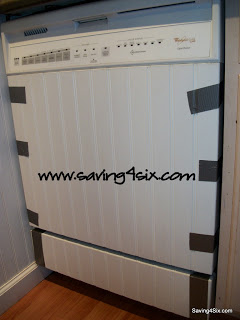 After the construction adhesive has dried, remove the duct tape and apply a thin layer of silicone caulk around the top of the bead board.  This just seals up the top and gives it a finished look.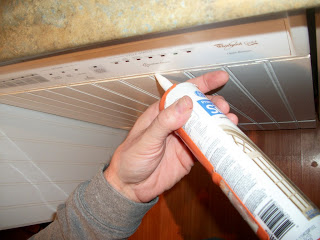 There you have it.  An inexpensive, well functioning, and now visually pleasing dishwasher for a small fraction of the cost of the new.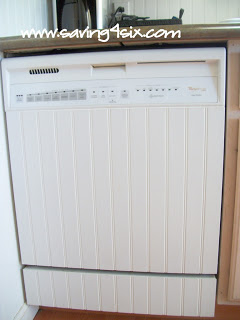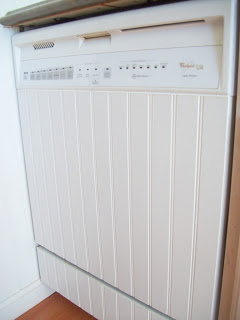 If your dishwasher has the panel that just slides in and out, you can replace it easily with a piece of bead board, cut to size, or use a piece of thin plywood painted any color you want.  Stainless steel painting systems are even available if you're into that look!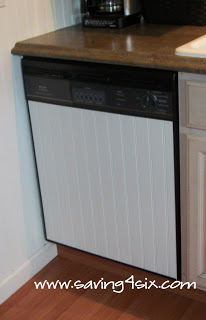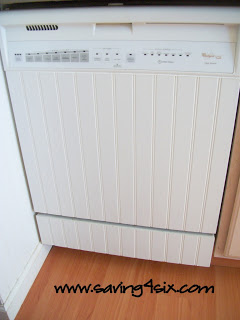 Replacing the front panel of either style of dishwasher is a great, cost effective way to spruce up an old dishwasher!
Frugally fixing up her 100 year old money pit home, decorating on a budget, and feeding her family without breaking the bank is what Carrie writes about.  She invites you to visit her Facebook page to see what she's been up to and to join her on what's next.
You can never have enough creative ideas, so be sure to check out these creative Home Decor and Organizing Ideas for your home below…
Give your home a gorgeous makeover with these Easy Designer Home Decor Tips and Tricks!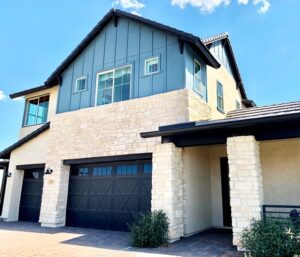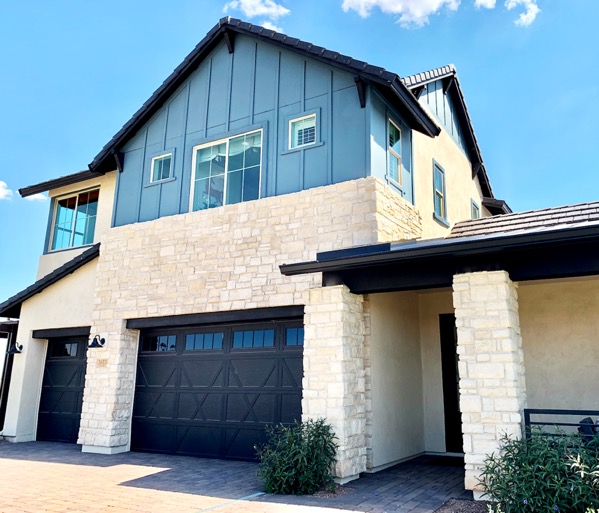 Nothing beats coming home to an organized home!  Put these Home Organizing Tips and Tricks to use and you'll love the results!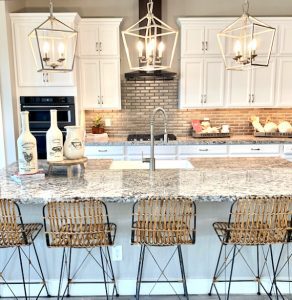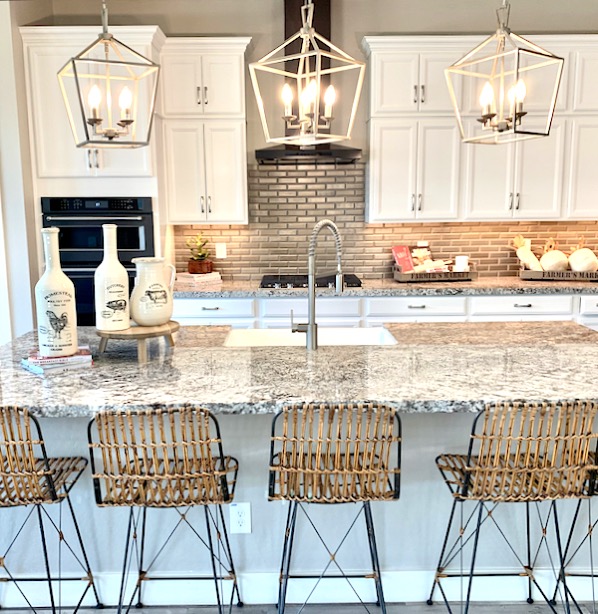 Even though your dishwasher is used for cleaning… it has a way of building up residue from dish soap, grime, and developing streaks on the interior door.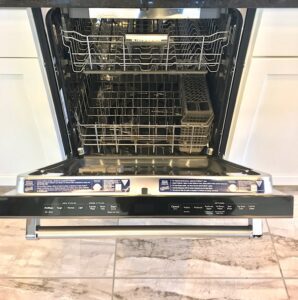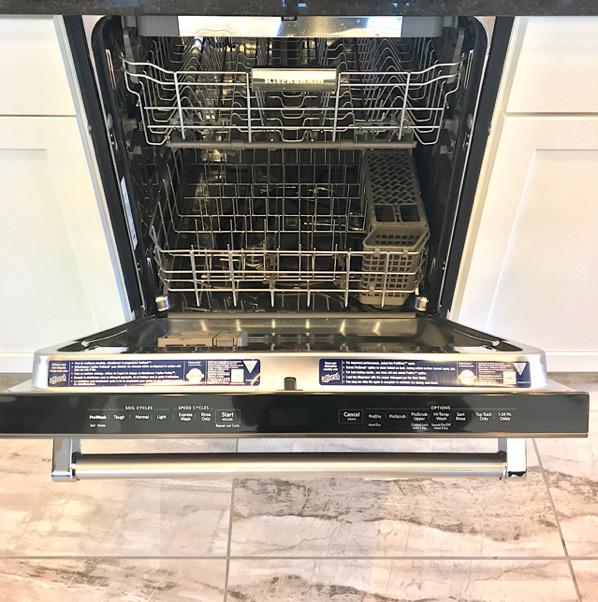 It's true… you can LOVE your house and save BIG all at the same time!  Are you ready to start saving?  Check out these affordable ideas and frugal hacks for your home.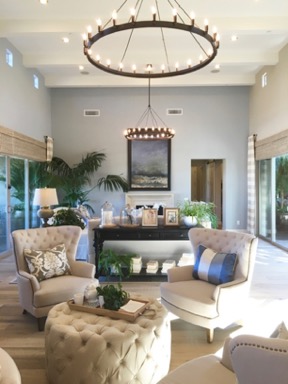 Frugal Girls LOVE great deals!  Before you shop, check out these Insider Tips + Shopping Hacks that will save you so much money at your favorite stores!!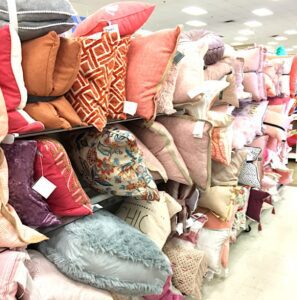 So have you tried this DIY Dishwasher Facelift yet?
Or do you have another favorite tip for how to give a dishwasher a facelift?
Leave a comment and share…