Following is a delicious Lemonade Recipe and guest post
by Kelsey at Fancy That Notion… enjoy!!
In my family, nothing screams spring and summer like a tall glass of "electric lemonade."
The delightful mix of raspberries, lemon, and fresh mint is so satisfyingly refreshing, and yet so simple.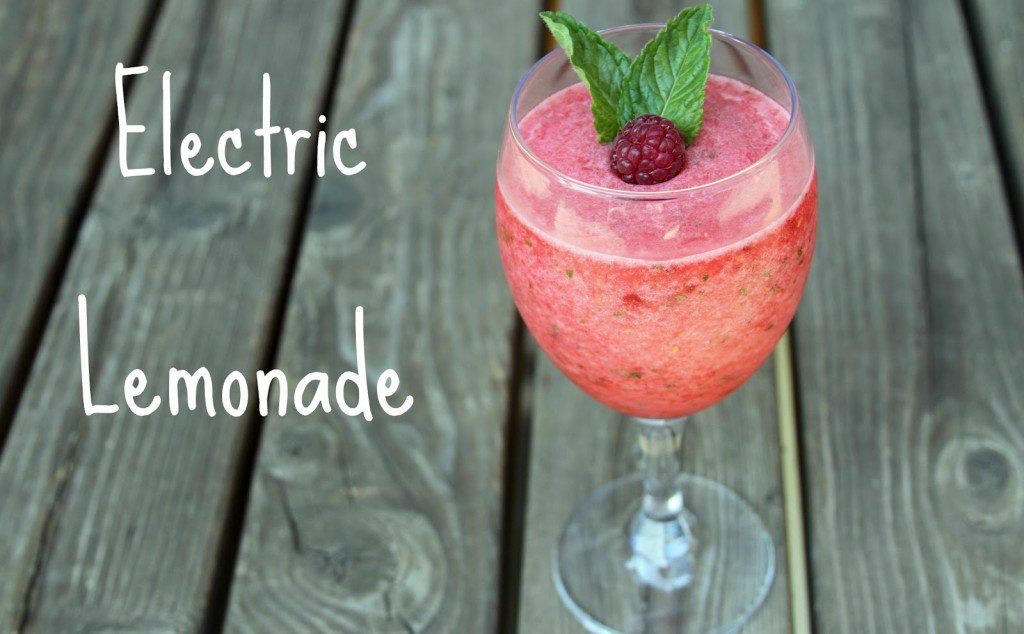 Ingredients:
lemonade frozen concentrate (pink or yellow)
sprite
ice
frozen raspberries
fresh mint (!)
Put a handful of mint leaves, a handful of ice cubes, a few handfuls of frozen raspberries, half a can of lemonade concentrate, and an eye-balled amount of sprite into a blender.  Blend!  That's all there is to it.  And you have one of the most amazing  tastes of spring and summer!  Enjoy!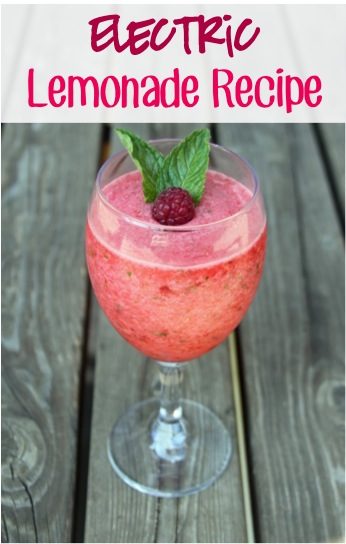 For more fabulous recipes and crafts, be sure to follow along with Kelsey at the Fancy That Notion blog, @fancythatnotion on Instagram and the Fancy That Notion Pinterest page!
Craving more delicious Lemonade Recipes?  Get inspired below…