I may get
paid
for ads or purchases made through links in this post.
These Graduation Party Ideas are sure to make your grad's celebration extra special and completely memorable!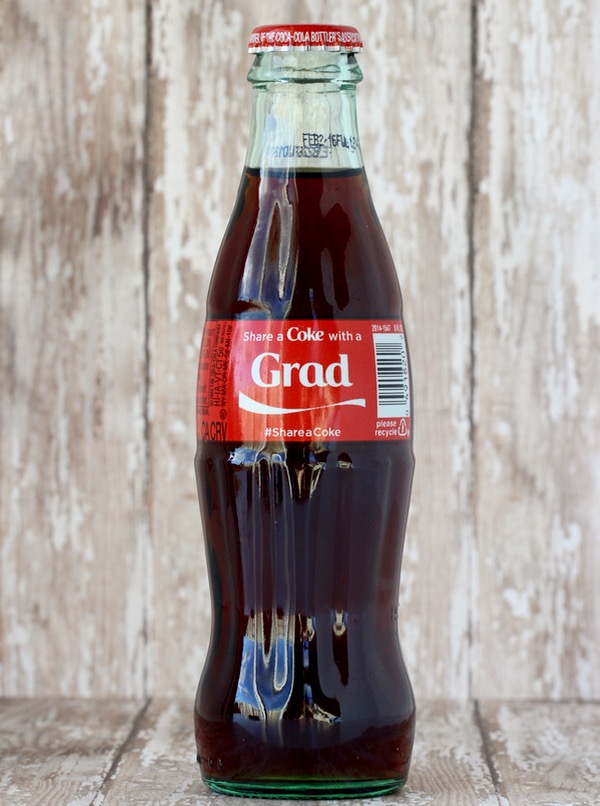 Planning a party for your Grad?  Check out these Epic Graduation Party Ideas!  Making graduation unforgettable is going to be so much fun this year.
You'll love these fun tips, tricks, and creative Graduation Party Ideas for the best parties ever shared right here…
Related:
Graduation Party Ideas
My Tip: Load your grad up with some of truly epic gifts for graduation!
Melissa said: "We are painting a Twister game on the grass, having a photo booth with props (from an old refrigerator box), and hanging stringed balloons (threaded through the knot) as part of the fun. No real theme – just tons of fun."
Candy said: "We did a Hawaiian theme for my son's college graduation! He really liked it. It was a nice change from the traditional."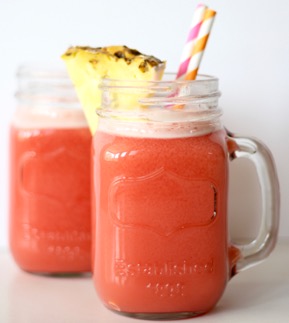 Brenda said: "When we did my daughter's graduation party last year, I asked her to pick a theme. She wanted a tropical/Hawaiian theme. We went to the dollar store and picked up the plates, cups and napkins in that theme, the white plastic ware, the little drink umbrellas and some decorations.
At home, we used the grass skirts for around the table, put out lots of candles, hung the leis over the chairs and added the umbrellas to the drinks. Everyone thought it was a great party and the cost was minimal."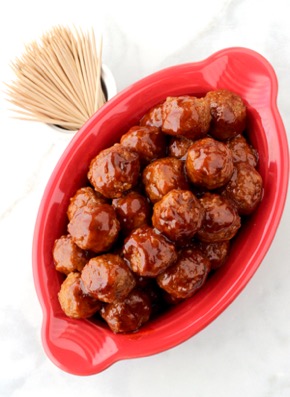 Beverly said: "Try a "Last Chance to Be a Kid" party. We invited guests to bring their own water guns, "super soakers," Nerf-type balls, and water balloons and to dress in something they wouldn't mind getting wet.  We met at the park for a delicious barbeque picnic followed by safe shooting competitions and a big water fight.  Even the older guests had a blast.  The photos are a treasured part of the scrapbook."
Not in the mood to cook?  Use these Domino's hacks to score free or cheap pizza for your party!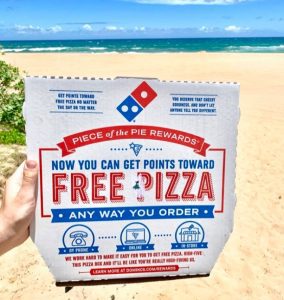 Kass said: "For my cousins grad party we had everyone bring a dish and had BBQ. He didn't want a cake (he doesn't like it), so we had a candy table with vases of Sour Patch Kids, suckers, Swedish Fish and etc.   We made cards and put a wallet size senior pic of him in those for invitations.  Above his candy table we made a sign with a cricket – "life is sweet and sour, savor them both."  We also had different kid games like twister, the cheese all game, a water gun fight, volleyball & silly string.  fun fun!!"

Bethany said: "Instead of using graduation themed plate, napkins, etc, use the school colors.  Single color paper goods were much cheaper than the graduation theme when we had my daughter's party a couple of year's ago.  Another way we saved… I made all of the food.  Not sure if I am recommending this or if I should tell you to cater!  It saved a ton of money, but it was a lot of work."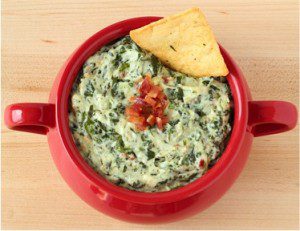 Tammy said: "We did a baseball theme for my nephew. We used all his baseball equipment, large glass vases with baseballs in them, and pictures on the wall of his years playing baseball on 12×12 baseball paper from Hobby Lobby.
The food my sister and brother-in-law chose was brisket, pasta salad, macaroni salad, apple salad, a few different dips, cucumber salsa, beans, frozen fruit salad in individual punch sized solo cups, baseball cupcakes and baseball Oreos
The hit of the day were Stuffed Strawberries. Instead of making the filling, we bought Philadelphia Cheesecake Filling and it was AWESOME!!! My nephew told everyone that walked up to the table to get one."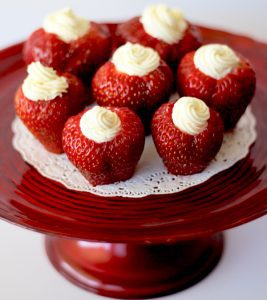 Tina said: "My splurge was a slushy machine, this was a HUGE hit!  I also picked up paper products throughout the year and got school colored napkins at Gordon's on clearance for .50 cents each.  If you know what you want to do ahead of time, you can always find bargains along the way.  I even picked up some cool serving dishes at the Goodwill for less than $2 ea."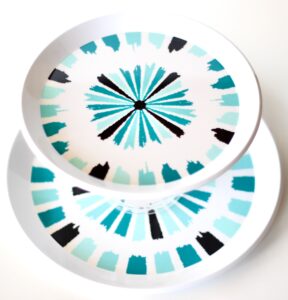 Karen said: "For my son's grad party we also had a Slushy Machine it was a Huge hit! We also used Photo Confetti on the tables with pictures of my son from all ages, another huge hit at the party.  I think we ordered it from Photofetti.  I personally love the parties with the unique little touch!"

Paige said: "For my son's graduation party was last year, I used school colors with just a couple of items. I gave each guest an index card for them to write advice on (funny and serious). The card was then put into a box that looked like a graduation cap (dollar tree).  My son still pulls these out to read.  I tried to make the party very personal, by inviting all his family that loved and supported him through school."
Randi said: "When I graduated with my BS in Global Business Management and Leadership, my mom had a huge party for me at her house and used a "global" theme to play off of my degree.  She rented a bunch of tables to put in the backyard.  Each table was set with a different country as a theme and she hung up huge maps all over the house.  The invitations even looked like passports.  We had music playing from all over the world.  It was a great time!"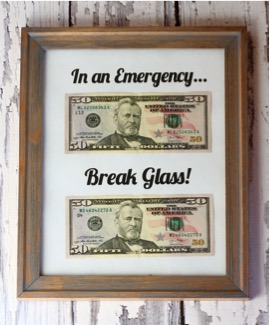 Krupa said: "When I graduated from high school, my parents decided to see if my two best friends parents wanted to throw a combined party for us.  Of course they agreed. One of my friends parents had a house with a HUGE yard for the party.  All three of us had the same friends, so our parents saved money by splitting the cost of feeding our friends.  They split up the cooking and kept it simple, like hot dogs and burgers."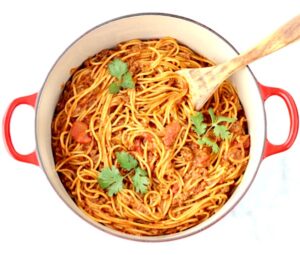 Lena said: "My parents did a cookout for my HS graduation; BBQ Ribs, Hot Links, Hamburgers, and Hotdogs.  It was simple and cheap; they bought everything at the Commissary."
Ila said: "My suggestion to everyone is to start finding water and soda on sale as early as possible, and then stock up.  The table decorations were pictures of my daughter over the years.  We just set them up all over.  Also, we got our chairs from our local funeral home and they didn't cost us a penny.  Finally, we rented the tables from my son's school for a small donation."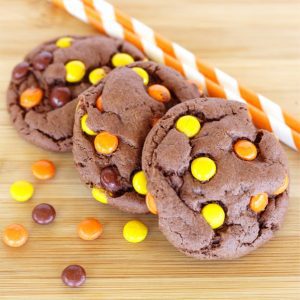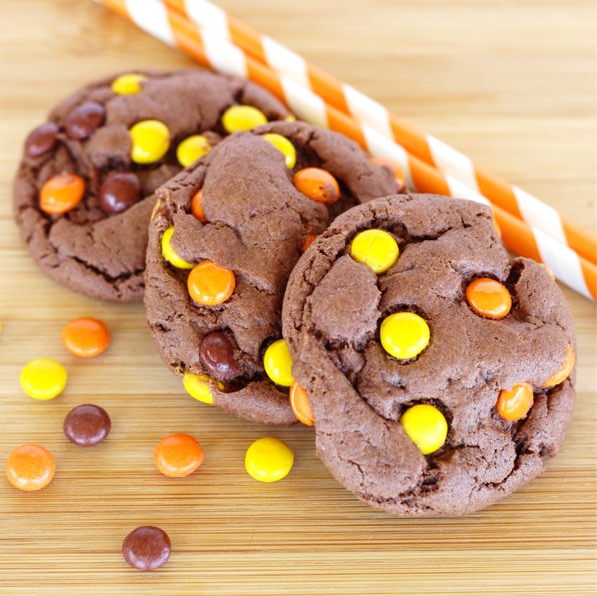 Leanne said: "We used an kiddy pool filled with ice and put the cans of soda 'on ice'.  Kept the soda cold for a long time."
K said: "I come from a really big family, so we did as much as we could on our own. We created invitations with a print-shop program and used our home printer. We printed on standard paper, folding the invitations in thirds, then taped them shut. For food, we did make-your-own sandwiches… trays of meats, cheese, veggies. It was easy to keep stocked, and the leftovers were easy to freeze."
My Tip: Plan a fun graduation camping trip using these tips.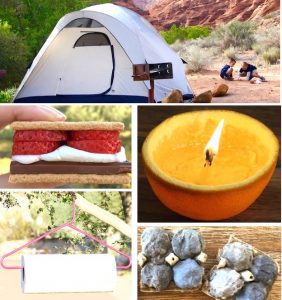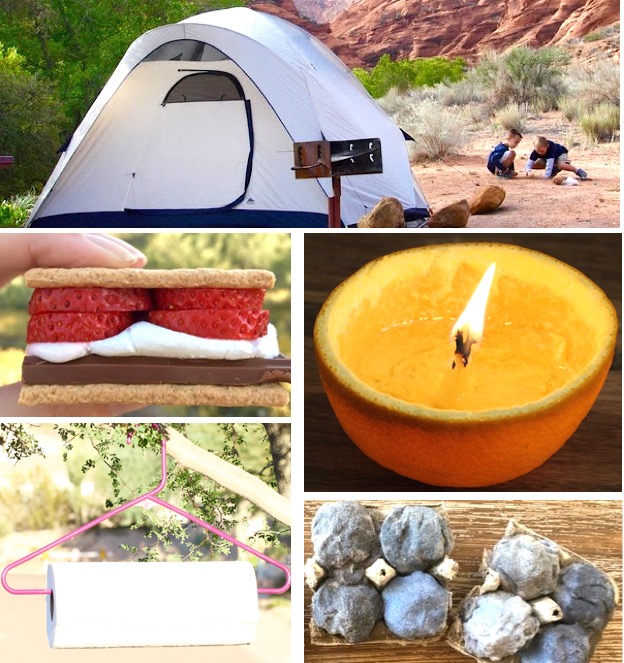 Emily said: "I would suggest doing an open house so the pressure of having to provide a full meal is off.  Or – keep it super casual and hit up Little Caesar's for their ridiculously cheap pizza.

That option would definitely save you time AND money."
Carol said: "My daughter wanted her open house for breakfast. We had egg dishes, cheesy potatoes, fruit salad, mini muffins, sausage balls, and a waffle station with lots of toppings. For "dessert" we had Rice Krispie bars, scotcheroos, and smores bars – all made with cereal.  We had a great time.  Now to plan for my sons graduation party….hmmmm…."
Amanda said: "For my graduation several years ago. My mom made things fun and memorable by putting disposable cameras out on the tables and asking my friends to take pictures of the party. I now have some really great pictures to remember the day by.  A great present would be a special picture of your child and his/her best friends together in a matted frame. Then have his/her friends sign the matting.
My mom also made little graduation hats for dessert.  I know she used a mini peanut butter cup turned upside down so that the flat bottom was up. Then she took small flat square chocolate wafers and put them on top of the Reese's cup she held them together with a few dots of chocolate syrup. Then she took a fruit roll ups and cut off tiny strips to hang off the side like a tassel.  She also attached the fruit roll up with a small dot of chocolate syrup."
Donna said: "For cute cookies or decorations, get square shaped chocolate covered graham cookies. Unwrap a small peanut butter cup.  With melted chocolate, glue the cookie to the candy cup.  Then using school colored icing, create a pipe a tassel on top, and place the final product in a cupcake paper.  They make great graduation cap cookie!"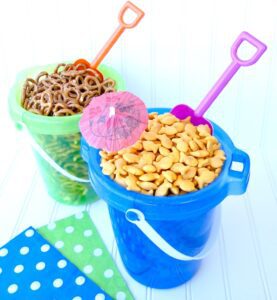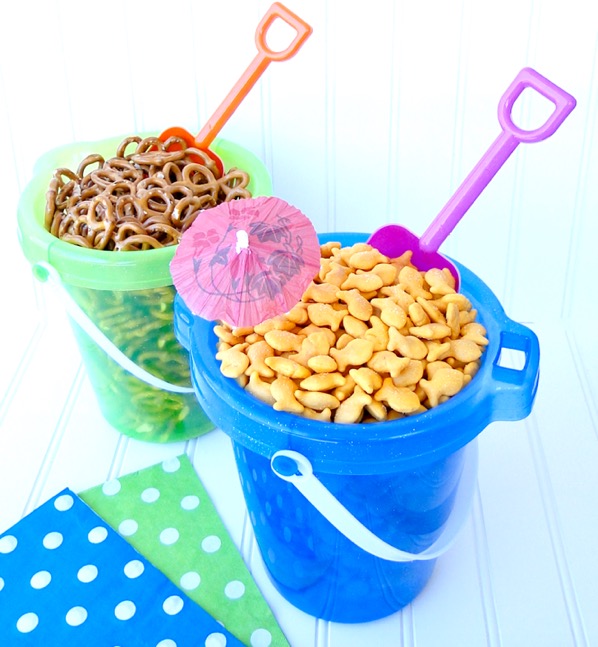 Linda said: "Bought pocket packs of tissues at the dollar store….creating labels for them to have at end of the year concerts and graduation…little crying towels for the happy tears."
Jason said: "My wife is graduating with her Master's degree in a few weeks. I made an invitation on our computer and saved it as a 4×6 jpg picture.  I then used Snapfish free pics upon opening a new account and just had to pay shipping for free invitations!  They look amazing!"
Amanda said: "I made my graduation invitations on the computer (I like to work with graphic design and free fonts from Dafont.  Then, I sized it to a 4×6 and printed them at Walmart on photo paper. It was like $10 for 100 or something like that."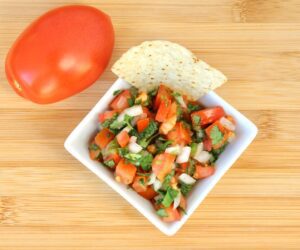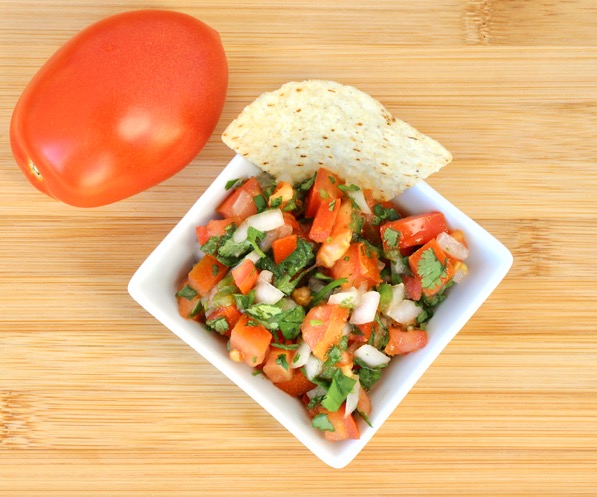 Robbyn said: "Keep checking the deals from Vistaprint. I got customized graduation invitations (with 4 different photos), envelope seals, and customized note cards to add to the invitation. Cheap, cheap! I also ordered a custom banner with another discount offer from Vistaprint. It's my new favorite website."
Now that you've gotten all these Graduation Party Ideas, don't miss out!  Be sure to check out my gift ideas…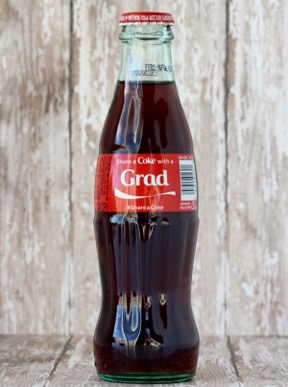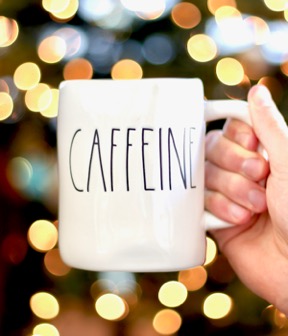 Want even more fun party inspiration?  Be sure to check out these fun tips…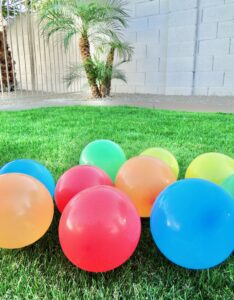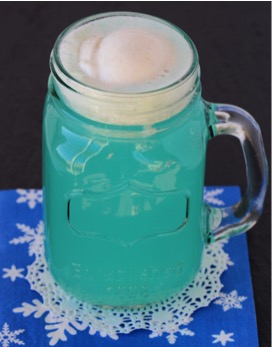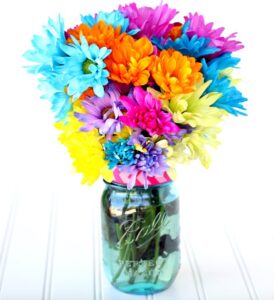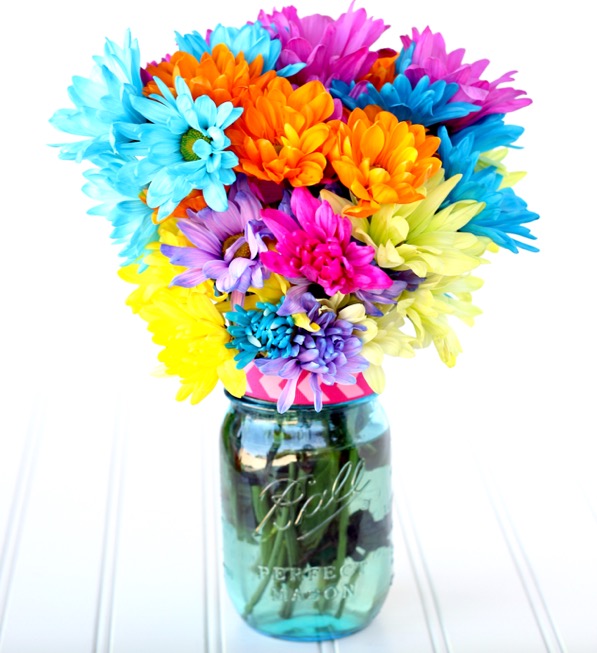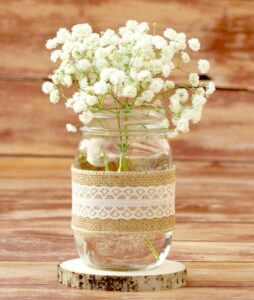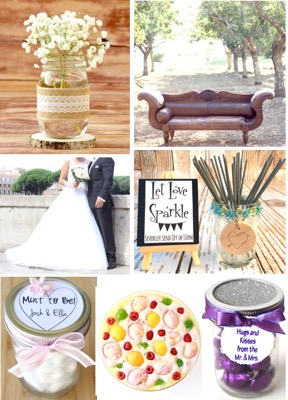 Score frugal gift ideas for the Kiddos, Teens, Dad, Grandma, Grandpa, Co Workers and more!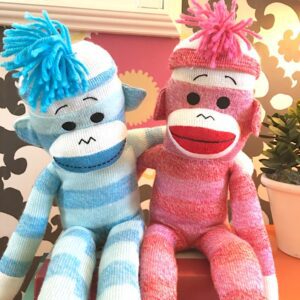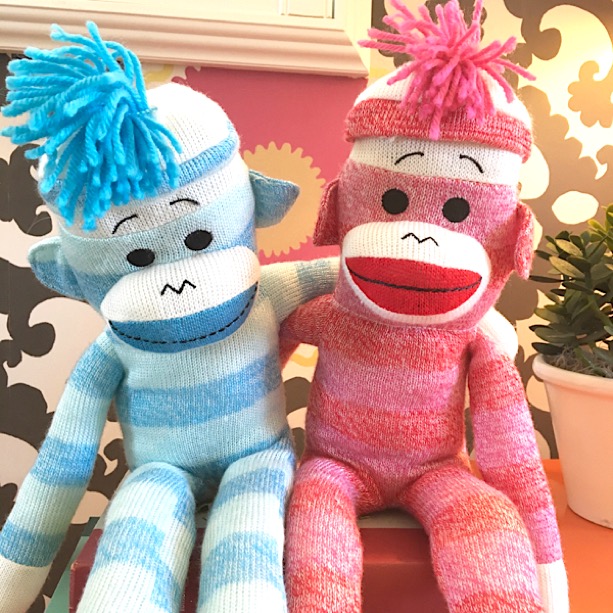 Get all the latest fun new Frugal Girls Tips, Recipes + more right here…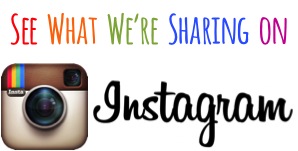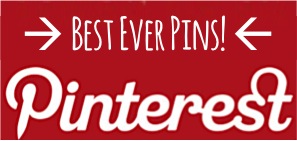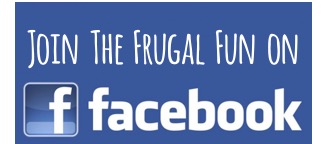 So do YOU have any favorite Graduation Party Ideas or Tips?
Leave a comment & share!