Make your space count with these Creative Storage Solutions for Small Houses!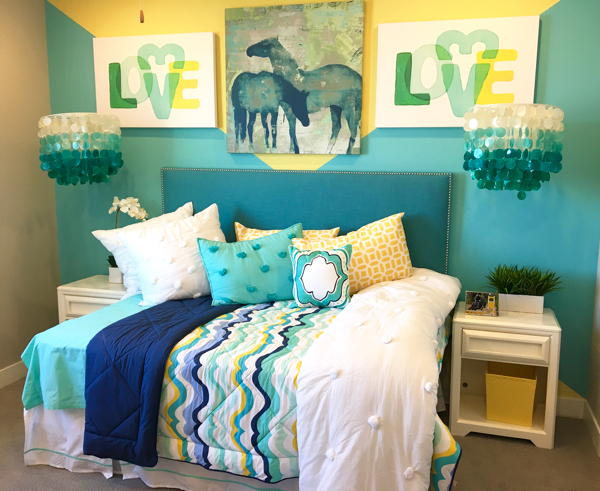 Got some clutter taking over your small spaces? 
Or maybe even a tiny home?  It's time to really make your space count!!
Make your small home work beautifully with these Creative Storage Solutions for small spaces, and easy hacks to make tiny homes feel bigger!
Finding new Home Organizing Tips and Tricks is always fun, and you won't believe how much of a difference these organizing hacks will make!
Are you ready to take control of that clutter?  You're going to LOVE these tried and true tips from your frugal friends!  Let's get started!
Creative Storage Solutions for Small Houses
Related:
Storing Blankets Ideas:
Lisa said: "I have small closets and one room has no closet. I lay my winter blankets between my mattress and box spring. It even gives the bed a little extra padding and height!"
With a comforter with long enough sides, no one will ever even notice…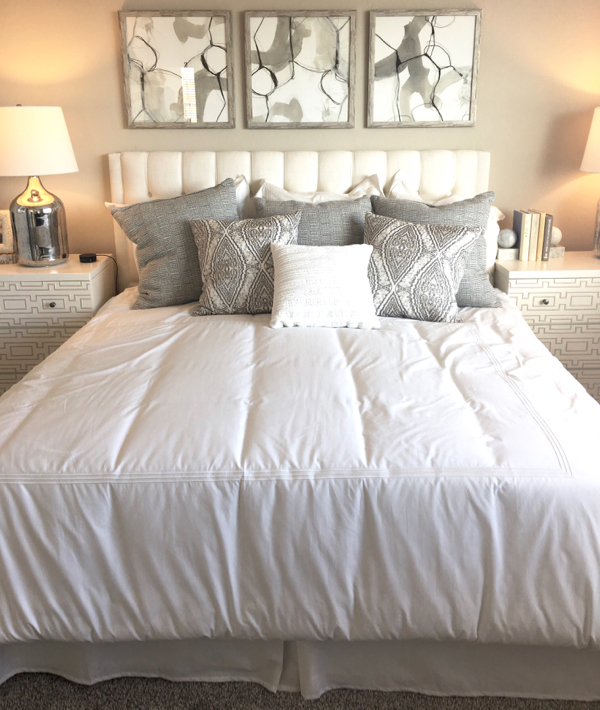 Mary said: "Use wicker hampers as night stands. They can hold seasonal clothing and blankets, or beach towels."

Closet Storage Ideas:
Ronnie said: "A friend gave me a great suggestion for weeding out clothes and easy closet organization.  First, go through your closets and put the hangers backwards on the rod. When you wear something and wash it, hang it with the hanger the correct way.  At the end of season, any outfit still hung with the backwards hanger was never worn and should be removed and sold or given away.  For every new item purchased going forwards, you must remove one of your old to be given away, sold or thrown away.  You can declutter your closet with little effort in just one year."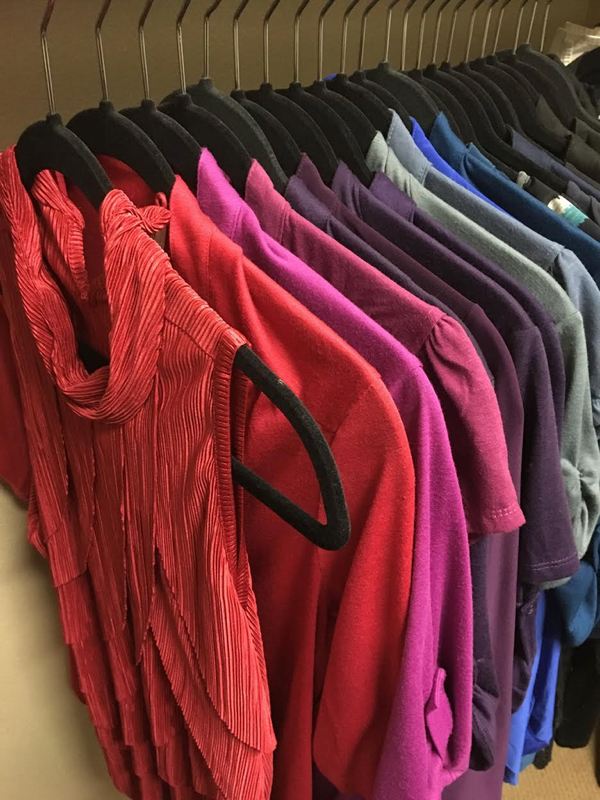 Andrea said: "I use Space Saving Bags for all my daughter's old clothes! They really work!  Also… use a Lazy Susan to make your stuff accessible and look tidy."

Storage Furniture Ideas:
Glenda said: "Be sure to have furniture that does double duty. For example: we have a coffee table that has 10 drawers and the back half lifts up to store blankets or larger things. And yes, it really IS a coffee table."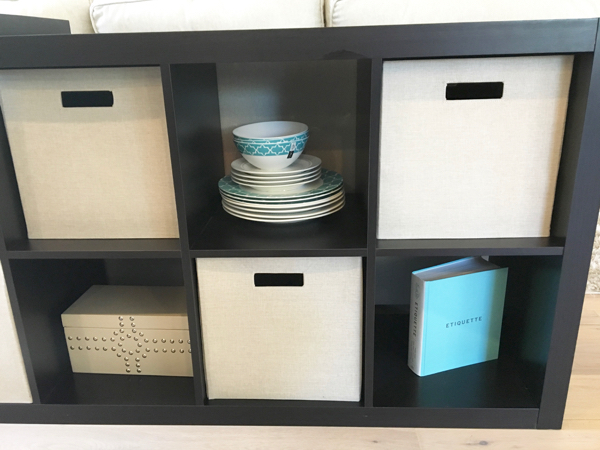 Kelly said: "We have coffee and end tables with storage; I label all the shelves in the kitchen; My hubby built an island out of recycled fencing material and an old butcher block table top (looks just like the $400 one at IKEA); We use shelves out in the garage w/ labeled bins; We don't hold on to stuff we don't need… we sell it; Put dressers in closets; And I recently bought closet organizers and use them as nightstands for our ridiculously tall 4 poster bed."
Storage Furniture Deals at Walmart!  Need some new Storage Furniture?  Get a deal when you use a Free Walmart Gift Card + check out these 14 Walmart Shopping Hacks to help you save BIG!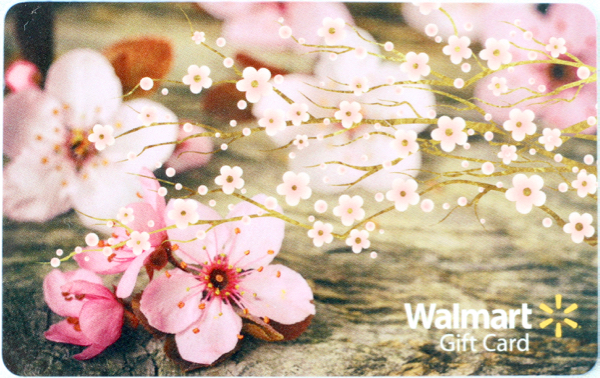 Shelly said: "Add a portable kitchen island with storage drawers.  And use storage ottomans in the living room. Both of these things really help."
Designated Donation Baskets:  To ensure you're not keeping things you no longer use, and reducing that clutter on an ongoing basis, designate a special basket as your Donation Basket!  Having a pretty 'donate box' will allow you to keep it out in the open, and will greatly reduce that clutter!
Annalisa said: "Leave a basket by the front door for donation items and take the basket once a month to Goodwill or your favorite place for donations."

Storage Ottomans: Storage Ottomans make a great double-duty space saver in your living room or at the end of your bed!  Use them to store board games, magazines, extra blankets, throw pillows, etc!

Andi said: "Our small guest room is also the nursery.  In order to fit a full size bed, a crib, a rocker and a night stand, we took the doors off the closet and put the long dresser in there.  The dresser doubles as a changing table and even with all that furniture, this tiny room doesn't feel crowded!!"
Creative Storage Solutions for Small Bedrooms
Got small bedrooms?  Here are some fun ways to make small bedrooms feel bigger!
Mirrors and Mirrored Closet Doors!  One of the EASIEST ways to make a space feel twice as big is to add mirrors.  The light and reflections bouncing off mirrors instantly make a room feel so much larger!  I like the combination of both mirrors and mirrored closet doors to add the illusion and feeling of a big space.  They're easy to keep clean with this frugal Homemade Glass Cleaner Recipe!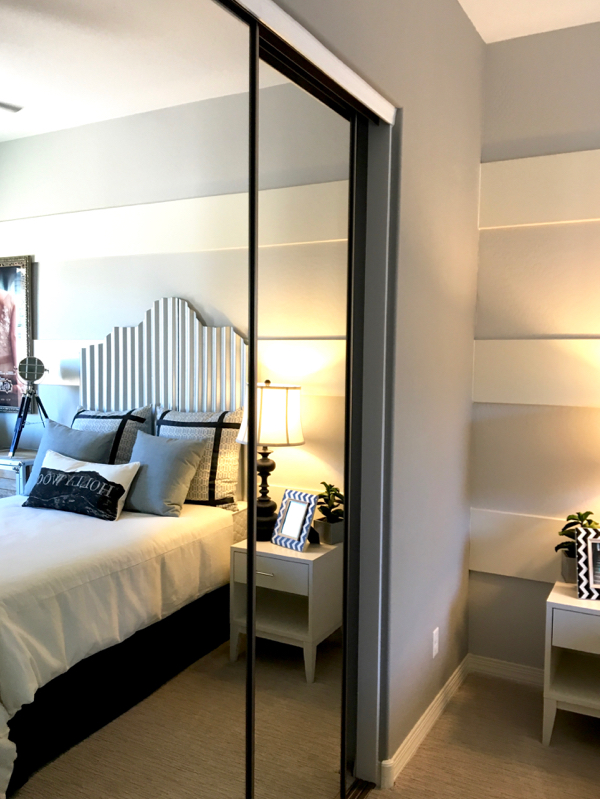 Deals on Closet Doors at Home Depot!  Need New Closet Doors?  Score a sweet deal!  Learn How to Get a Free Home Depot Gift Card + 20 Home Depot Shopping Hacks to Save You More Money!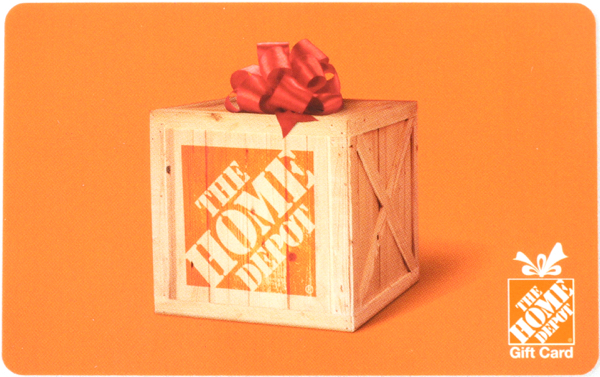 Suspended Beds: Suspend beds from wall to add loads of space to a child's bedroom!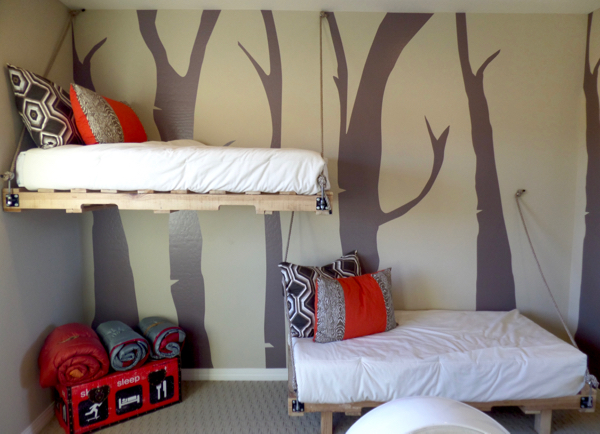 Daybeds: Daybeds are such an efficient use of space, and will make your small room feel so much larger!  I personally love using daybeds to increase the space in tiny bedrooms.  Or another option is to turn your office into a study / guest room…. office on one side, daybed on the other!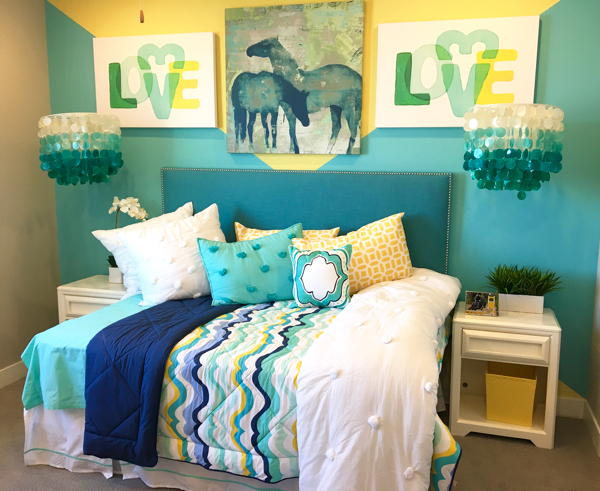 Bunkbeds:  It's true… bunkbeds are one of the easiest ways to efficiently add space to any bedroom.  Plus… kids love them!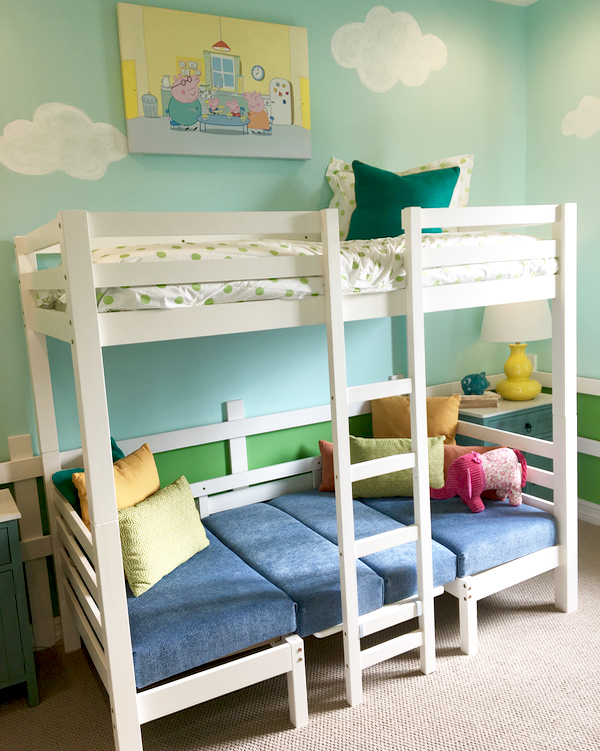 Loft Beds: No need for that extra bunk?  Opt for a loft bed, and use the extra space underneath as a desk/reading area!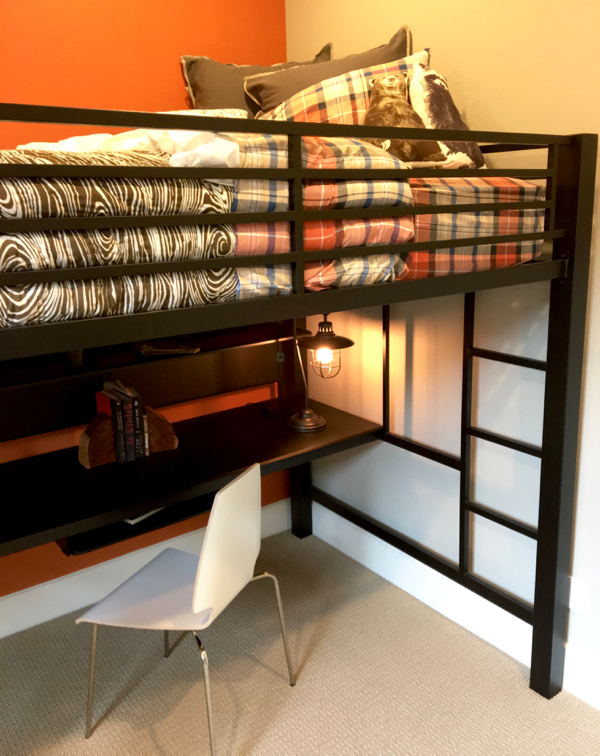 Dorene said: "I have Bed Risers under all my beds that provide an extra 9 inches of space. Instead of using drawers, I use under the bed storage boxes. My daughter's room doesn't have a closet, so we use a thick wooden curtain rod to hang all of her dresses on."

Blanca said: "I love plastic bins stored under the bed."
Mandy said: "We are getting a bed frame with drawers underneath."
Lisette said: "I used to live in a super small home (less than 1100 square feet) and for creative storage solutions we converted the hall closet into our office.  It fit both a small desk and chair, and we also hung up a cork board on the closet wall and added a mail-sorter to the side wall. When it was not in use, we just closed the door and the office was hidden 🙂 We always got compliments on that being a smart idea to save space and still have the office."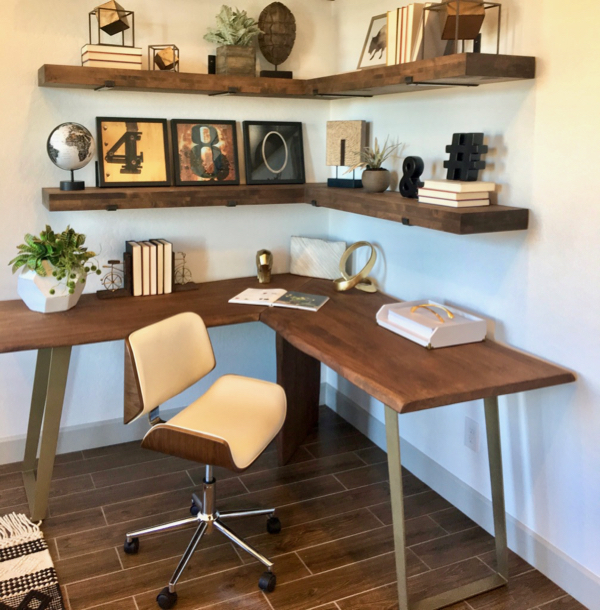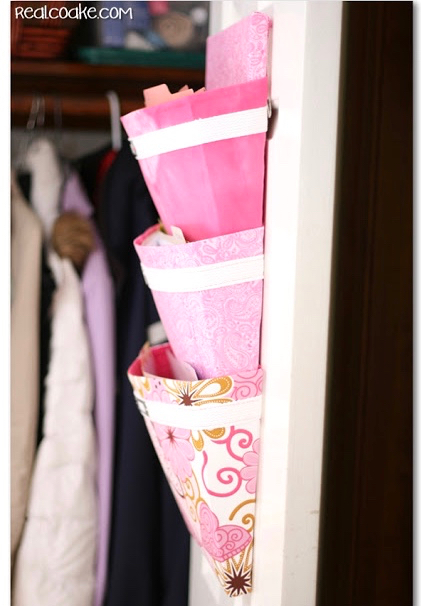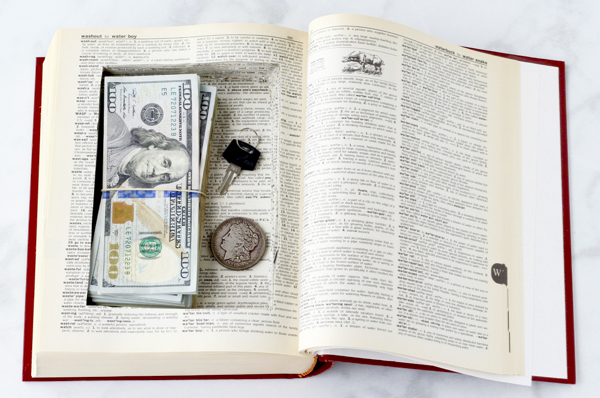 Entryway Organization: Collecting clutter in your entryway?  No mudroom?  No problem!  Use an Entryway Storage Bench with Coat Hooks to efficiently contain the clutter and keep your entrance to your home nice and tidy!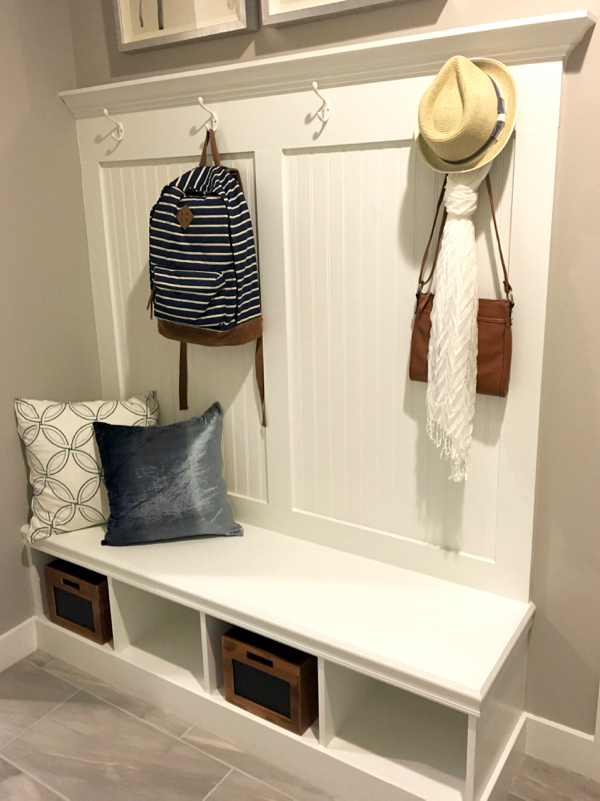 Rhonda said: "We put shelves all the way to the ceiling in all the closets, bought furniture that has ton of storage capacity, shelving and peg board from floor to ceiling in the laundry room, and clear bins with a legend in a binder of what is where in my sewing room (15 bins & 9 drawers full). Space is a limited so my husband built attic space in the carport and lets me use his shed for my "overflow." I know where all my stuff is!!!"
Related: How to Get a Free Lowes Gift Card + 22 Clever Shopping Hacks!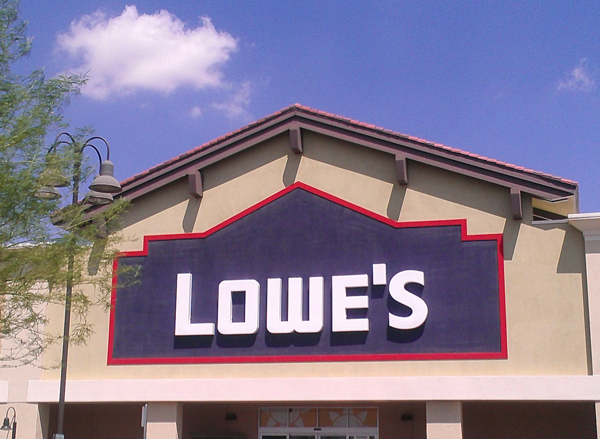 Denise said: "I store our off season clothes in our Suitcases."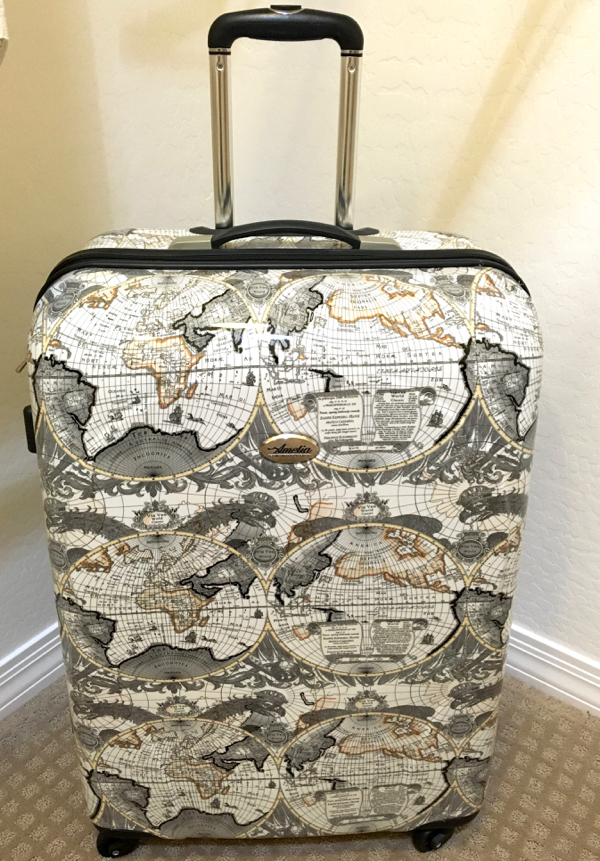 Monica said: "We made a table out of a new metal trash can (lid removed), and covered with a 24" round of plywood. I covered the table with a long round tablecloth, and it looks just like a "decorator" table (and stores an enormous amount). No one would ever guess what it's made from. It's been in different rooms, and has held things like blankets, Lego's, and out of season clothing! :-)"
Mary said: "Bookcases! I buy the bookcases that you put bins in and use those for my clothes instead of dressers. You can fit sooo much more in them."
Melissa said: "For creative storage solutions, I use plastic baskets and tubs, and reusable shopping bags to organize our closet. What doesn't get hung up has its own place. I also use Storage Baskets in the pantry to keep snack foods together and easily accessible. I keep out of season clothes in a storage tote… when it is time to get them out (and put the other clothing away), I weed out items I no longer want."
Erin said: "I store my kids' books and toys in plastic dish pans and colorful plastic file crates."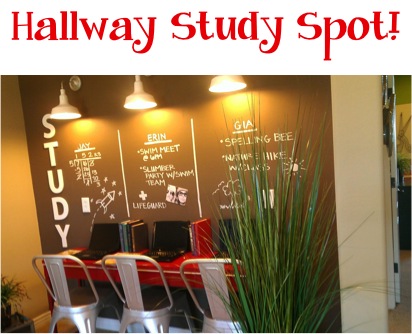 Christa said: "I rotate my kids toys. I store the extra toys on a shelf in the basement and bring up "new" things (if Lego's come up, then the Lincoln Logs go down). If they haven't played with something in awhile, I trade it for something else. It doesn't have to be fancy, just throw half of everything in a garbage bag or bin, and hide it from the kids. The best part is the kids can pick up their toys without getting overwhelmed, and they actually "play" with their toys! I'd recommend this for even to those that have a big playroom, you'd be surprised how the kids gravitate to something they haven't seen in awhile!"
Debbie said: "I found the clear empty VHS cases perfect for all my cords I have lying around the office. I just label the cases to identify the contents (i.e. video camera, cell phone, etc.) and line them up on the book case."

Candice said: "With 5 people in just under 1,000 sf., we got rid of our huge TV and replaced it with a projector. The screen pulls up when not in use, and the projector still plays regular TV.  This really opened up our living room."
Related: How to Earn Free Amazon Gift Cards
Sally said: "We are a family six, and our house is only 1200 sq.ft.  Since I have not gotten rid of any baby clothes (because we still need them), we have packed them (literally) into every nook and cranny we can find in the house. The are in, under and on top of any space that can possibly hold things!!!"
Wall Storage Ideas:
Jennifer said: "Never forget vertical storage for creative storage solutions!!!"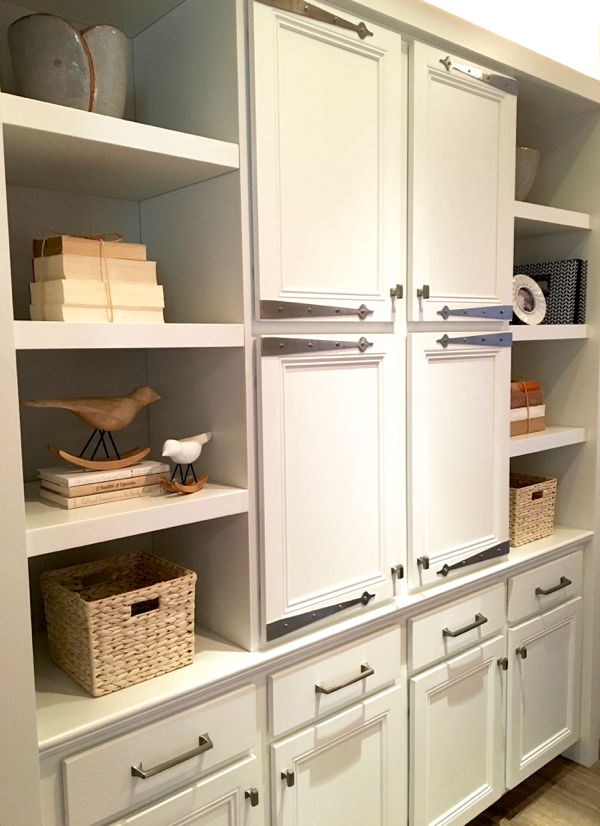 Laundry Room Storage Ideas:
Use That Wall Space!  I love finding ways to use every square inch of space to double as storage space.  Don't forget the walls!  A simple Wire Storage Rack in the laundry room can double as a great catch all for laundry bags, dustpans, feather dusters, and more!  Baskets on top of your laundry shelves can add even more storage as well!  Don't forget to keep a Folding Step Stool handy to reach everything you need!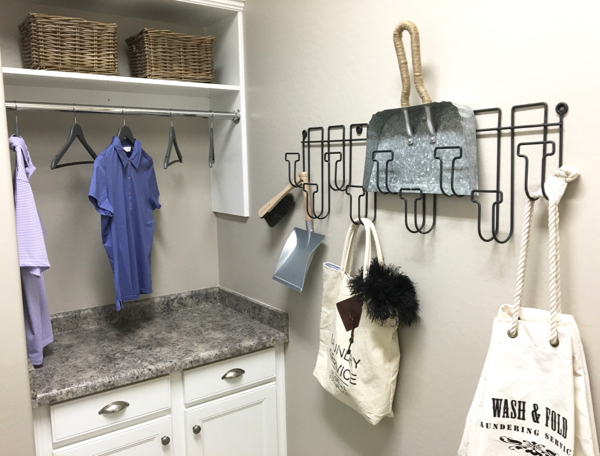 Vivian said: "Get a stackable washer & dryer, place a shoe rack over the door, use a table that folds down on the sides."
Related: Laundry Money Saving Tips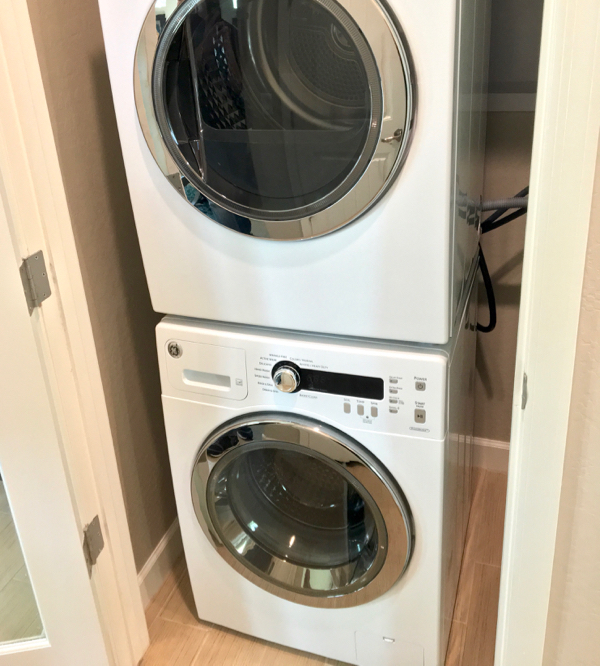 Dawn said: "I got tired of picking up all those stuffed animals, so I painted a huge tree on one wall and put up more than 50 hooks.  Now its a game, and home to all the animals.  They are moved around quite often, but are NEVER on the floor."
Sarah said: "We have wire closet organizers that have 2 bars for hanging clothes, one above the other (summer clothes on one and winter on the other). I also use old book shelves in the garage for extra shelf space."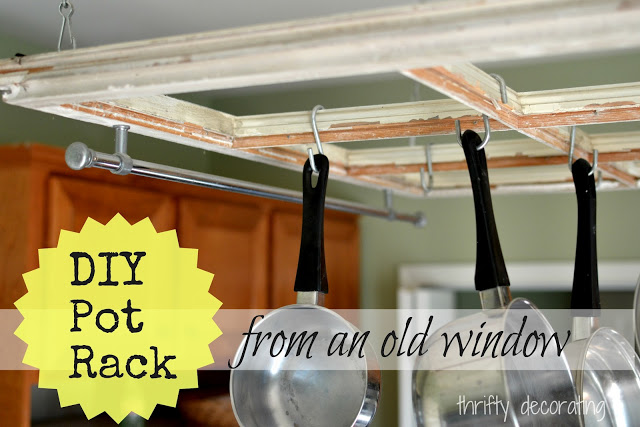 Danielle said: "Use lots of shelving!"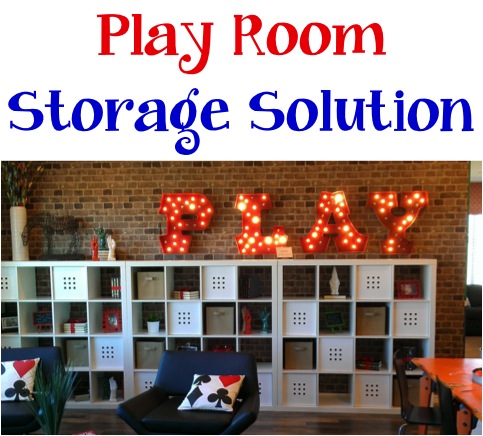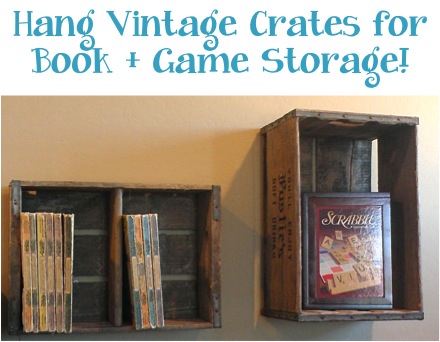 Maggie said: "I love those over the door shoe organizers (with the pouches). I use them for EVERYTHING. One on the inside of the pantry for office supplies; one in the nursery for powder, lotions, clippers, etc.; two in my daughters room for hair accessories; and another for art supplies under her loft bed."
Debbie said: "Creative storage solutions?  1) Don't hoard, 2) No one needs 12 pair of jeans, 3) Make use of hidden storage (such as under the bed), 4) Add shelving to closets, 5) Add hooks to inside of doors (closet/cabinets)."
Melinda said: "Minimize! It turns out the kids don't need so many toys! ;)"
Naomi said: "Don't be a clutter bug! Be willing to get rid of stuff on a regular basis."
Patti said: "If you haven't used it in a year, Throw It Out! (unless it's a keepsake or heirloom)"
Mercadies said: "Hold a bi-annual garage sale and price your stuff to SELL.  It's extra money and clears out a lot of space.  Do one sale in the Spring and another one in the Fall.  Go through every room, and if you find something you don't use and have outgrown, sell it!  If you don't have garage sales, take everything you want to purge to the Goodwill and donate it!"
Rachel said: "Sticky clips and hooks help make use of wall space. Just put the clips up on the side of the cabinet for toothbrushes. You can also place hooks on the stairwell wall for jackets."
Melissa said: "3M Command hooks. For apartment use they come off with no damage. Keys by the door. Necklaces on the closet walls. Brooms and dust pan on utility room door. Paintings hung. IKEA bookcases with the rattan/wicker cubes also hold a ton out of sight."
Related: How to Get Target Gift Cards for Free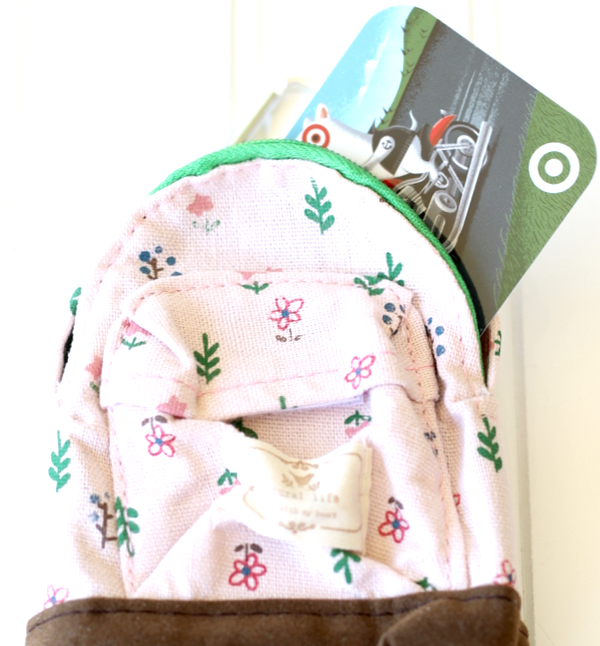 Elizabeth said: "Living in 300 sq. ft. and having 3 kids under 3, we have learned about this!! We live in a camper, by choice, til we sell our house. We recently moved and plan to buy a house where we will live for my husband's new job.  You don't need as much space as you think you do!!! Most people wear the same things over and over again, so donate the extra clothes. Minimize toys and be creative with storage. Boxes, sticks and pie tins are more fun and encourage creative play, which is very important."
Creative Storage Solutions for Small Bathrooms: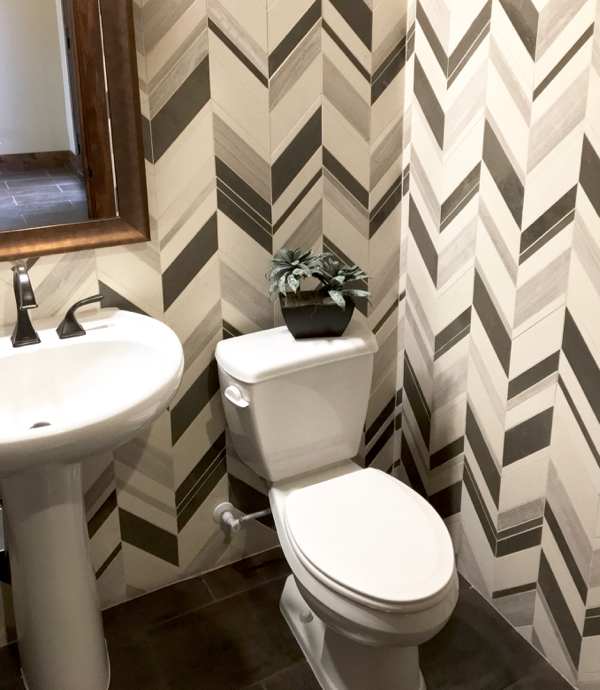 Sheryl said: "For creative storage solutions, take down the traditional towel rod in the bathroom and use hooks instead. You can hang more towels in the same amount of space and it is great for kids.  Putting a towel on a hook is easier than folding it over a bar.  Hooks can be as simple or fancy as you like for your decor.  This is also great for multiple kids – each child has their own hook for towel, robe, washcloth."
Beth said: "Take all your old cabinet knobs that you're not using and screw them to strips of wood (I actually used a paint stirrer). Paint them or don't, then mount them to the wall for a pretty display for necklaces, bracelets, hair-ties, whatever… and you can get rid of your jewelry box. (earrings/rings can be stored in ice trays in a drawer, or in plastic craft bead compartments."
Jewelry Organization: One of my favorite tricks for keeping my earrings and necklaces organized is using an ice cube tray!  Weird, right?  Each little compartment is the perfect size to hold a ring, pair of earrings, etc!  I just keep it in the top drawer of my bathroom, and no more hunting for a matching pair of earrings in the morning!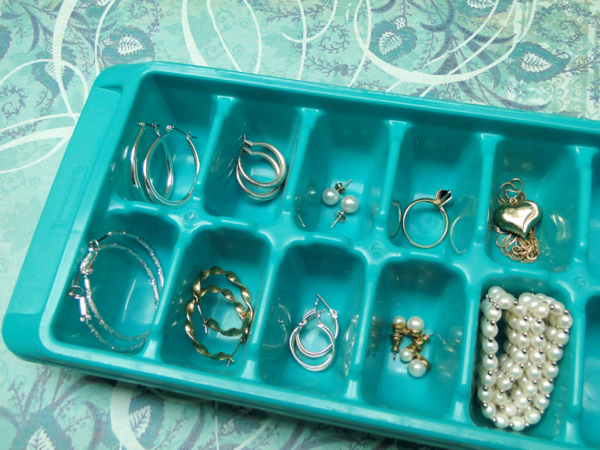 Bathroom Pocket Organizer: An over the door shoe rack with pockets makes the perfect addition to any tiny bathroom.  Simply use each pocket to store your bathroom essentials.  This also works great for small bathrooms with pedestal sinks that lack storage space.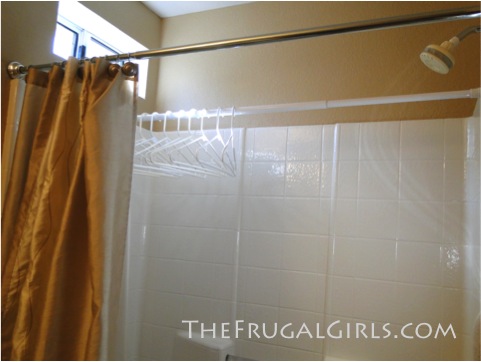 Alyssa said: "Use an extra paper towel holder for organizing headbands! It's a pretty way to display them, and takes almost NO space."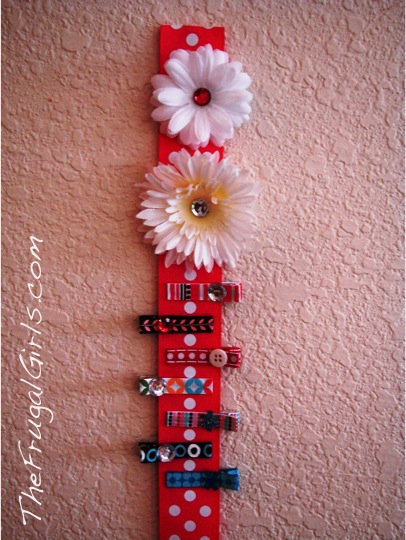 Amanda said: "I just light a match when it gets too cluttered and start over…lol…just kidding! ;)"
Now that you've checked out these Creative Storage Solutions for Small Houses, be sure to check out even more tips to get organized…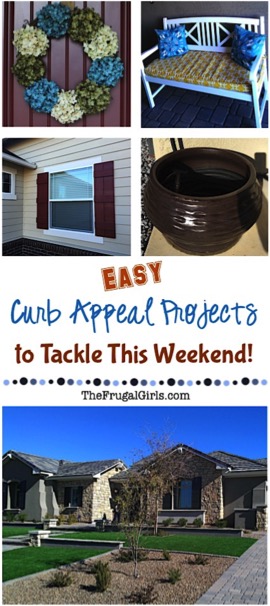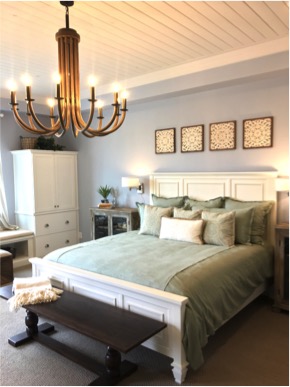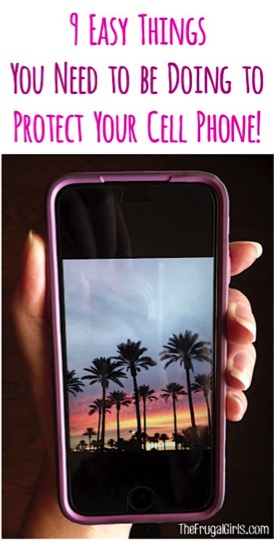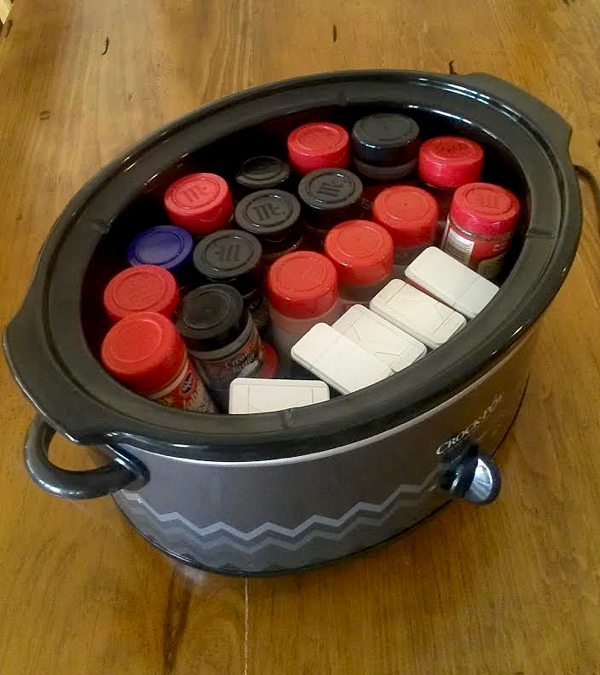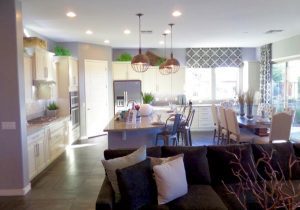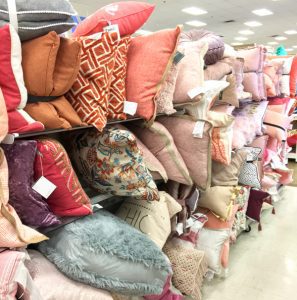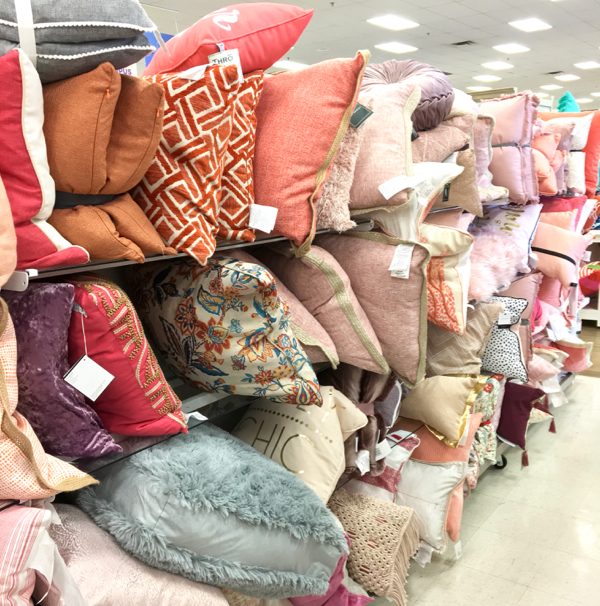 Don't miss out!  Catch all the latest fun Frugal Girls Tips, Recipes + more…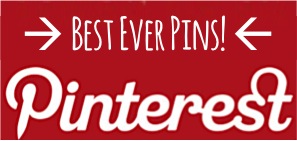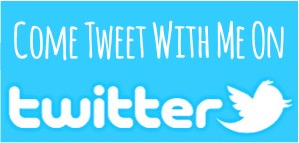 What are your Creative Storage Solutions or space saving tricks for Tiny Houses and Small Homes?
Share with us in the comments below!