Get your closets whipped into shape with these Easy Closet Organization Ideas!


Is clutter taking over the closets in your home?
Well.. here are some Easy Closet Organization Ideas!  It's time to say buh-bye to that closet clutter and organize those closets! 😉
Are you ready to get organized today??
Easy Closet Organization Ideas
Read on for some fabulous organizing ideas shared by your frugal friends…
Ronnie said: "A friend gave me a great suggestion for weeding out clothes.  First, go through your closets and put the hangers backwards on the rod. When you wear something and wash it, hang it with the hanger the correct way. 
At the end of season, any outfit still hung with the backwards hanger was never worn and should be removed and sold or given away.  For every new item purchased going forwards, you must remove one of your old to be given away, sold or thrown away.  You can declutter your closet with little effort in just one year."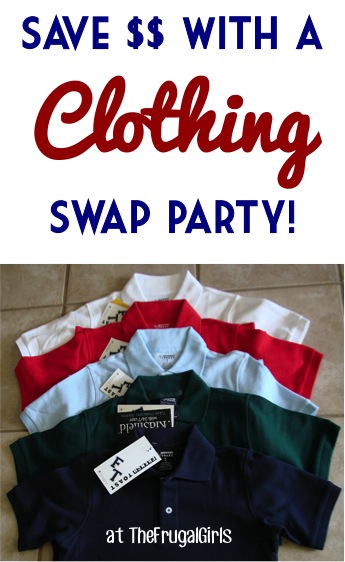 Memarie said: "When giving stuff away…
(1) See if other moms you know would like to have a Clothing Swap Party and donate whatever is left.
(2) If you're really tight for money, see if there are any Consignment Stores near you that will give you instant store credit or cash for your stuff. There are a couple in my area, so I basically trade my old clothes for "new."
(3) Freecycle is a great way to get rid of stuff fast without having to drive it anywhere."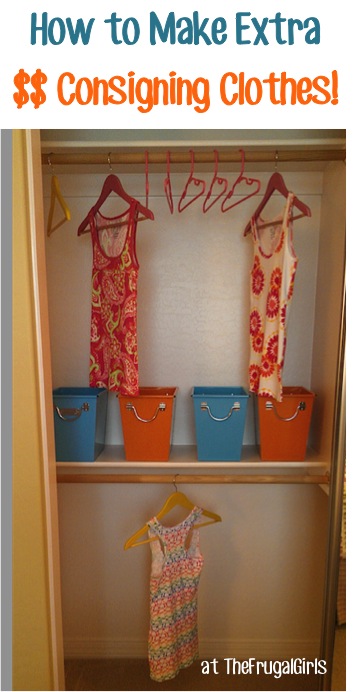 Elizabeth said: "Most people wear the same things over and over again, so donate the extra clothes."
Sarah said: "We have wire closet organizers that have 2 bars for hanging clothes, one above the other (summer clothes on one and winter on the other)."

Mary said: "Bookcases! I buy the bookcases that you put bins in and use those for my clothes instead of dressers. You can fit sooo much more in them."
Easy Closet Organizer Tips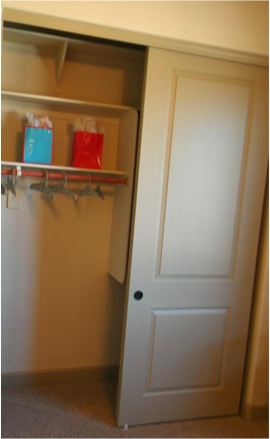 Rhonda said: "We put shelves all the way to the ceiling in all the closets."
Melissa said: "I use plastic baskets and tubs (from the dollar store), and reusable shopping bags to organize our closet. What doesn't get hung up has it's own place.  I keep out of season clothes in a storage tote… when it is time to get them out (and put the other clothing away), I weed out items I no longer want."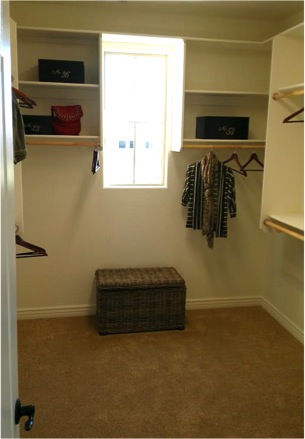 Debbie said: "1) Don't hoard, 2) No one needs 12 pair of jeans, 3) Make use of hidden storage (such as under the bed), 4) Add shelving to closets, 5) Add hooks to inside of doors (closet/cabinets)."

Want even more easy tips for helping you declutter and get organized right now??  Here are more ideas I know you'll love…
Nothing beats coming home to an organized home!  Put these Home Organizing Tips and Tricks to use and you'll love the results!

Make your space count with these Creative Storage Solutions for Small Homes!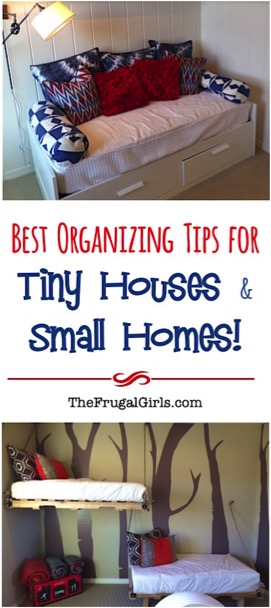 Find even more ways to Save Money Around The House with these fun tips!

Frugal Girls LOVE great deals!  Before you shop, check out these Insider Tips + Shopping Hacks that will save you so much money at your favorite stores!!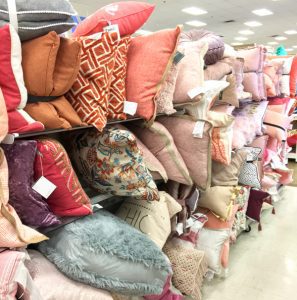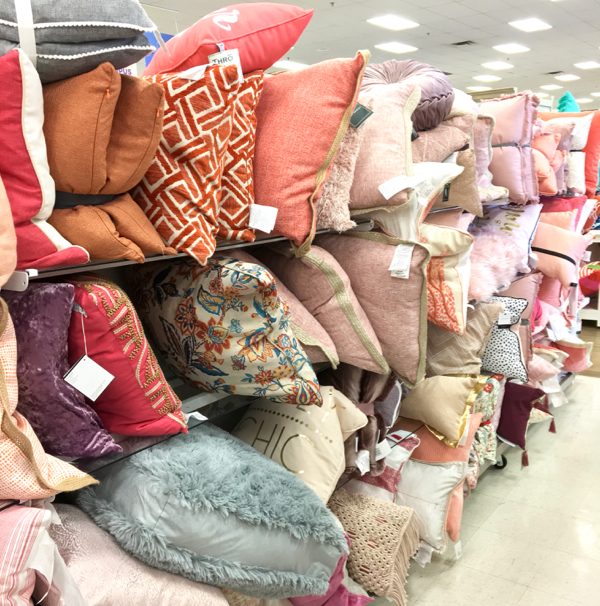 Don't miss out!  Get all the latest fun new Frugal Girls Tips, Crafts, Recipes + more right here…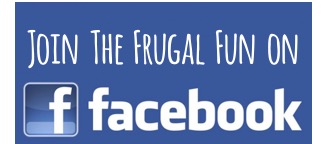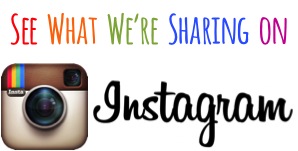 Got any Easy Closet Organization Ideas or Tips?
Leave a comment & share!