Is it time to organize your bathroom?  Get inspired with these easy ways to organize your bathroom!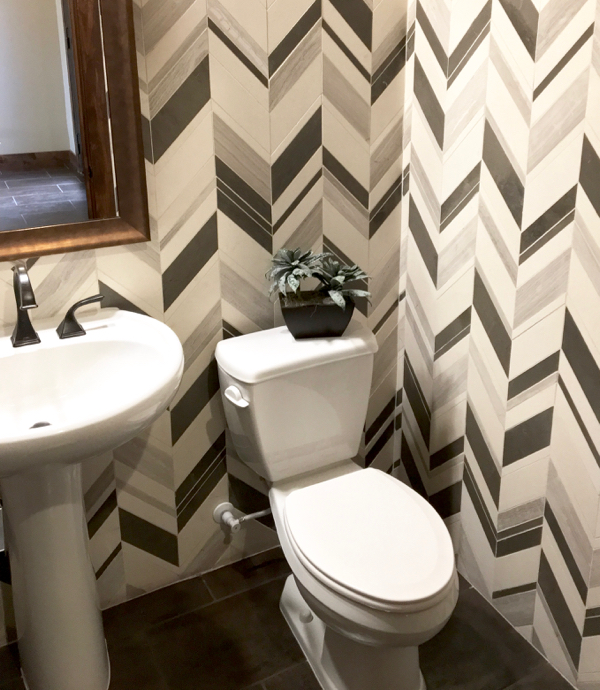 Is it time to get that bathroom organized once and for all?
Check out these creative tips and tricks for Easy Ways to Organize Your Bathroom shared by your very own frugal friends!
The very best bathroom… is a wonderfully organized bathroom!!
Ways to Organize Your Bathroom
Related:
Rachel said: "I use one of these round rotary desk organizers to keep all my make-up and hair clips organized… my brush goes in the center!"

Tianna said: "It may sound strange, but I got a bookshelf at Walmart for $15. Toss in some cheap baskets or plastic shoebox containers, and my bathroom looks nice again. Very important since we only have one bathroom in our home!"

Ashlee said: "Use a closing cabinet over the toilet and place all of your bath supplies in a hanger over the shower. And… get rid of the stuff you don't need! Will you really use 32 bottles of hotel shampoo? LOL, I got rid of all but four, which now fit nicely in a Ziploc bag. I can just grab the bag if I need them."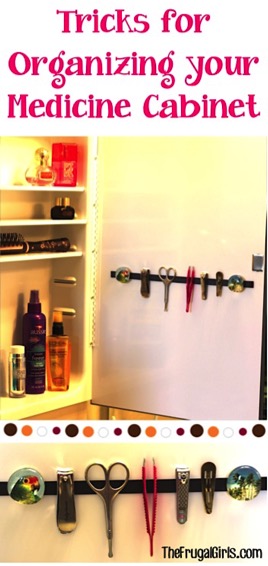 Krista said: "We use an over the door shoe organizer that we put make-up, cotton balls, nail polish, hair brushes, hair ties, hubbies shaver, first aid stuff, etc. This saves our cabinet space for towels, toilet paper and tampons. ;)"
Amber said: "An over the door shoe holder (the kind with the plastic pockets for shoes) is also perfect for storing toothbrushes, toothpaste, first aid stuff, meds, styling products, the hair dryer, jewelry, hair stuff…etc."

Christine said: "In my bathroom, I use small storage containers under the sink to stay organized."

Stephanie said: "Organize with baskets under the cabinet, and when you take it out… put it back!"

Melissa said: "I use the storage cubes with pretty drawers that I got from Target. It looks great in my bathroom!"
Julie said: "I use a shoe organizer (the one that is a cabinet with a lot of cubby holes) on a shelf in my bathroom closet. The cubby holes are just the right size to keep everything organized."
and just for fun… Sharon said: "I went to the dollar store and bought a toilet brush… IT IS MY TUB ONLY scrubber. You can mark it with a sharpie or tie something cute on top to make it your tub scrubber… I'm tellin you it sure saves your back and does a great job on the corner areas. Try it….you'll be sold!"
If you've got hair clips galore in your bathroom, be sure to also check out these Easy Ways to Organize Hair Clips!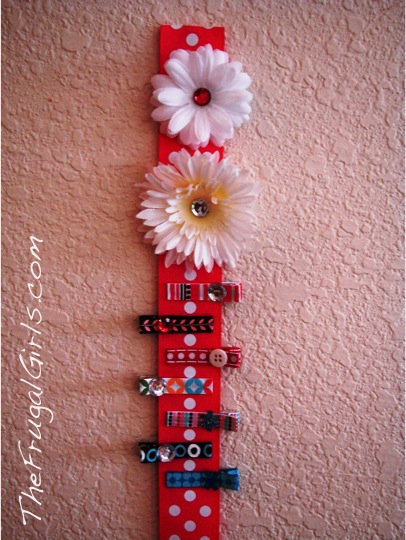 … and don't forget this simple trick for Organizing your Jewelry… in an Ice Cube Tray!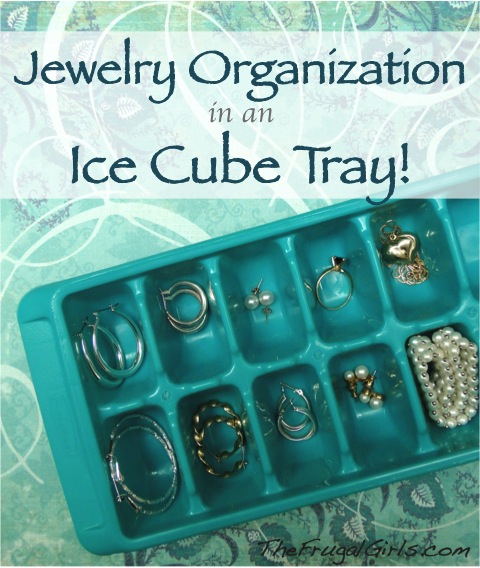 Now that you've been inspired with these Ways to Organize Your Bathroom, be sure to also check out…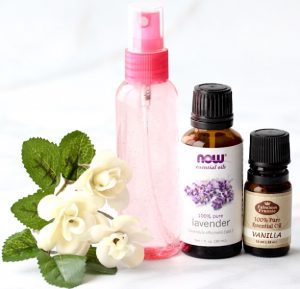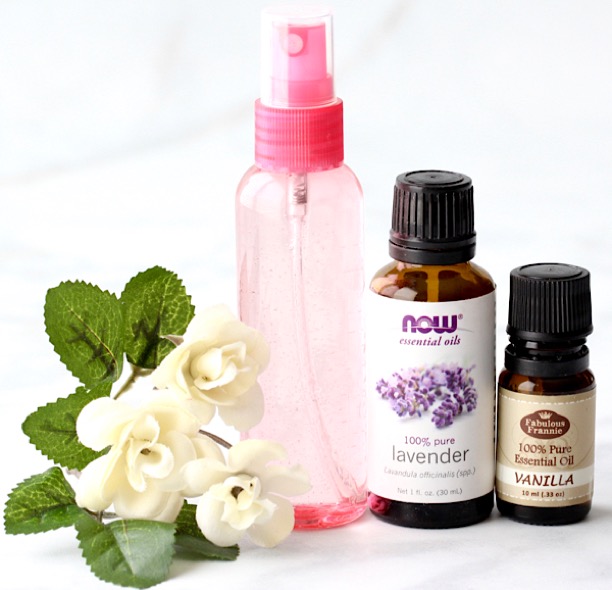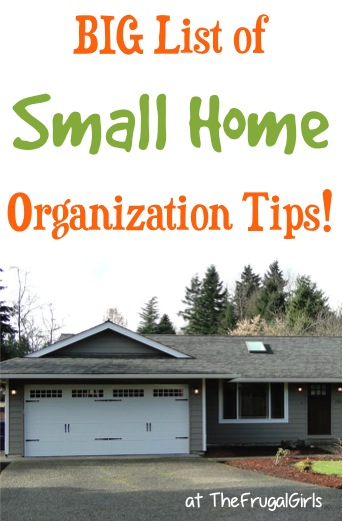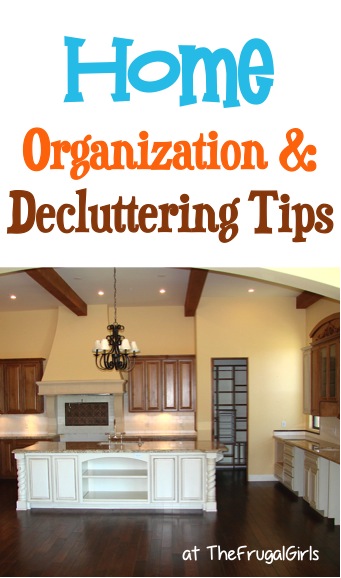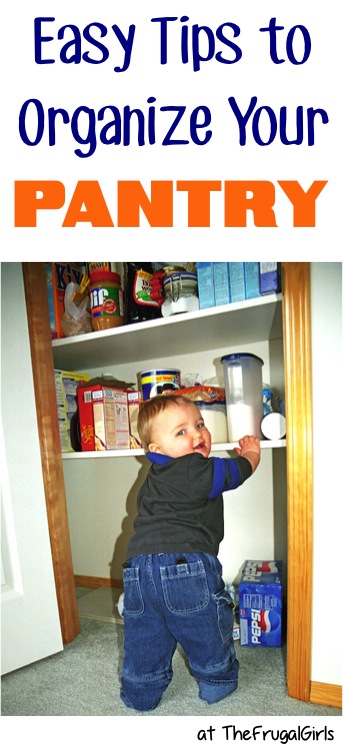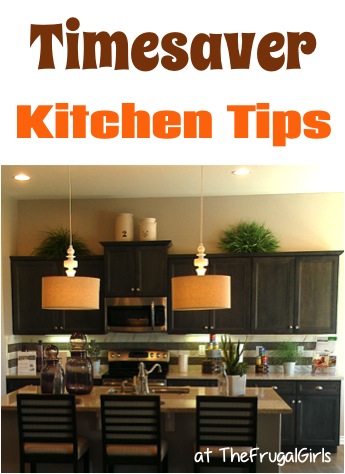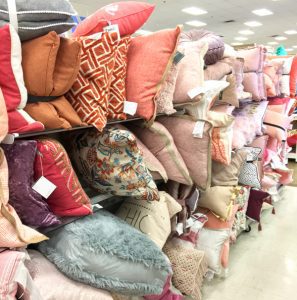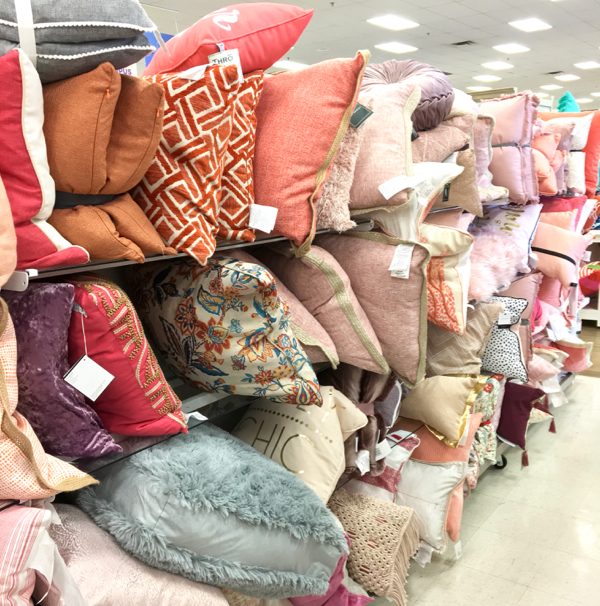 Don't miss out! Get all the latest Frugal Girls Tips, Recipes + more right here…



What are your creative storage tips… or space-saving tricks?
Leave a comment & share!