I may get
paid
for ads or purchases made through links in this post.
Indulge in a sweet strawberry crustless pie when you make this EASY No-Crust Strawberry Pie Recipe!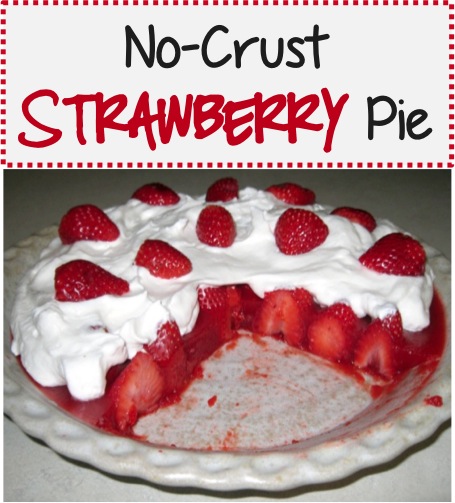 This No-Crust Strawberry Pie is so easy to make, and perfect for taking along on Summer picnics or potlucks!
The following is a delicious Crustless Strawberry Pie Recipe and guest post
by frugal friend Patti… enjoy!!
It's STRAWBERRY SEASON in Florida, and today I made a healthy strawberry No-Crust Strawberry Pie Recipe for myself and hubby!  He didn't even realize it was low-fat and sugar-free!
Related:
No-Crust Strawberry Pie Recipe
No-Crust Strawberry Pie Recipe
This No-Crust Strawberry Pie is so easy to make, and perfect for taking along on Summer picnics or potlucks!
Ingredients
3 1/2

Cups

Fresh Strawberries

2

Cups

Water

0.6

oz.

Sugar-Free Strawberry Jell-o Mix

0.2

oz.

Sugar-Free Vanilla Jell-o Pudding Mix

8

oz.

Light Whipped Topping
Instructions
Wash and hull strawberries, then set 1/2 cup of berries aside for topping when serving.

Spread out remaining strawberries in a 10-inch pie pan.

Add Water, Gelatin Mix and Pudding Mix to Medium saucepan, and bring to a boil over medium-high heat, stirring constantly.

After mixture has boiled, pour over strawberries in pan, and transfer to refrigerator. Allow pie to chill for 5 hours prior to serving.

When ready to serve, top with light whipped topping, and fresh strawberries on top. light or low-fat frozen whipped topping, and top with a few fresh strawberries if desired!
Patti loves to make this every July 4th, as she has several diabetic friends and neighbors that enjoy it.  She is a "young retiree", having enjoyed a career in advertising and marketing at a major Central-Florida newspaper.
She and her hubby are very active, and in her "spare time", Patti volunteers at a wildlife park, a visitors bureau and helps out her potter friends with their pottery shop. An avid photographer, Patti also shoots nature and scenery. Her work is featured in shops & galleries in NC and FL!
So are you craving even more delicious strawberry recipes, Easy Fruit Pie Recipes and fabulous No Bake Dessert Recipes?
I know you're going to love these decadent desserts…
You'll love this Easy, No-Bake Strawberry Cream Cheese Pie Recipe!  Go grab the cream cheese, and get ready for the easiest Pie recipe ever!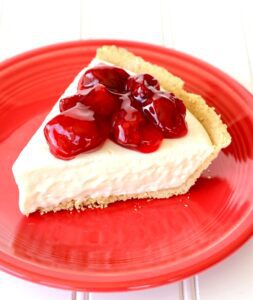 I've got an easy No Bake Cherry Cream Cheese Pie Recipe for you today that serves up rich, creamy decadence… with a cherry on top!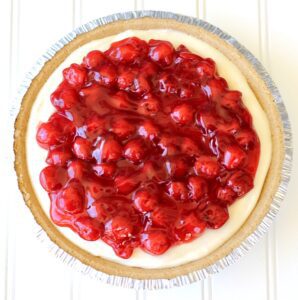 Serve up some delicious pie, single serve style, with this Cherry Pomegranate Mini Pies Recipe!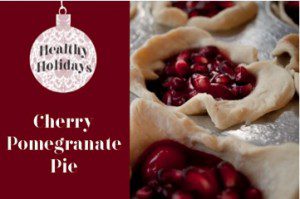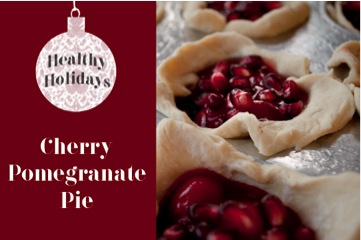 Grab the blender, it's time to make this Easy Lemon Pie Recipe.  Get ready for your tastebuds to do cartwheels of happiness inside your mouth!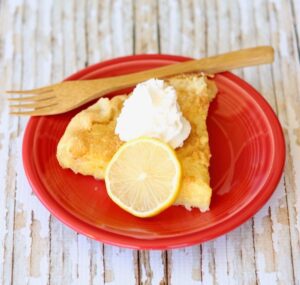 Enjoy your apple pie in a pocket with this fun and easy Apple Pie Pockets Recipe!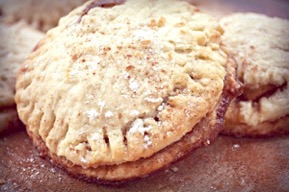 When you're prepared with some genius kitchen shortcuts and an amazing blend of spices, you'll make your very best apple pie in no time at all!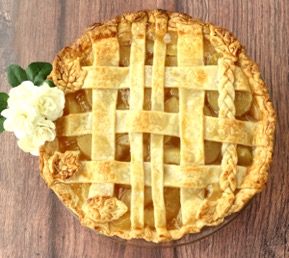 Making this easy pie from scratch is so much easier when you use my secret ingredient!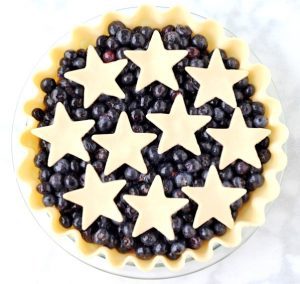 Making your own Homemade Fresh Blackberry Pie Recipe is easier than you think!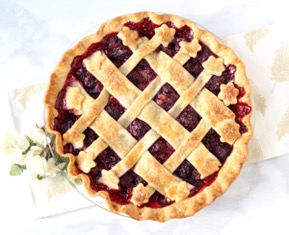 Enjoy more of your favorite sweet and tart berry when you make this irresistible Fresh Raspberry Pie Recipe!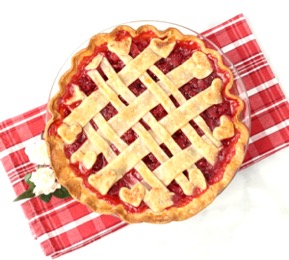 Get ready to indulge your cravings with this tasty Strawberry Cheesecake Parfait Recipe. It's the ultimate guilt-free treat!
Skip all the effort and keep it simple with this easy and delicious 2 Ingredient Strawberry Angel Food Cupcakes Recipe!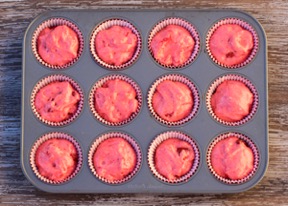 Welcome Summer with a delicious nostalgic dessert. You'll LOVE this Fresh Strawberry Popsicles Recipe… it's so easy with just 3 ingredients!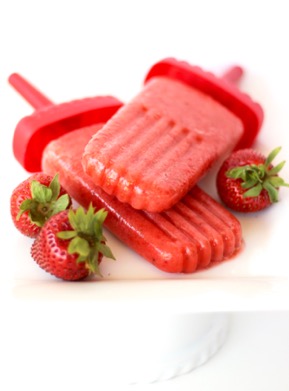 Strawberries are my absolute favorite food group!  Seriously, I can't even imagine a world without strawberries.  So get ready to load up on even more strawberry happiness with these delicious ideas!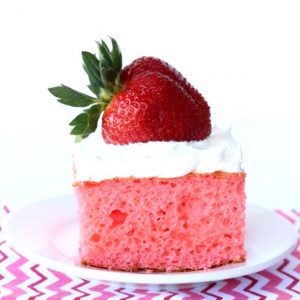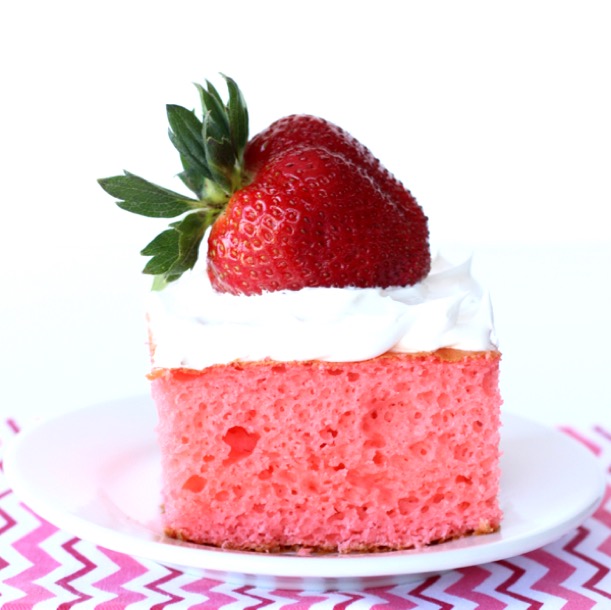 These quick and easy Pie Recipes are perfect for your next holiday celebration or as a fun Friday night treat!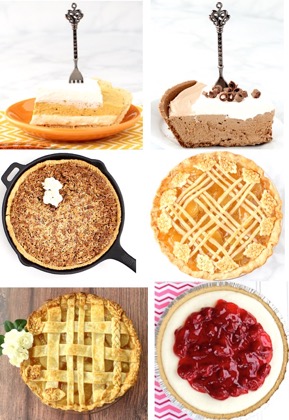 Take the heat right out of the kitchen with these delicious No Bake Dessert Recipes!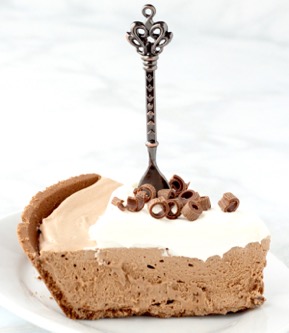 So have you tried this No-Crust Strawberry Pie Recipe yet?
Leave a comment & share!