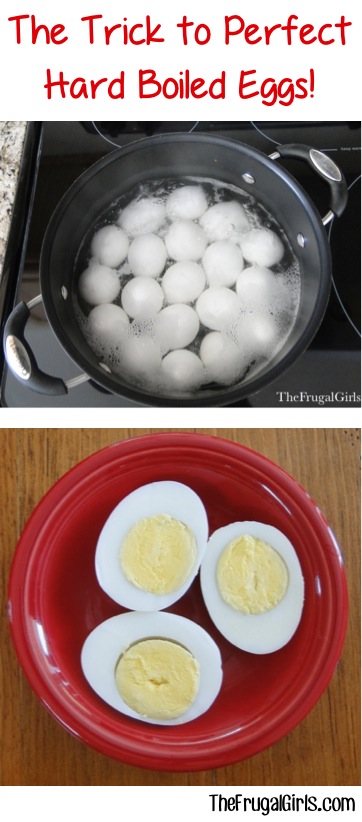 There's no better time than now to be thinking about perfecting your hard boiled eggs!
I absolutely LOVE egg salad sandwiches, Deviled Eggs, and Hard Boiled Eggs on my salads, but I don't love those grayish rings they can get.  Ew!
So… here's a little Kitchen Tip: the Trick to Perfect Hard Boiled Eggs!  It works like a charm every time!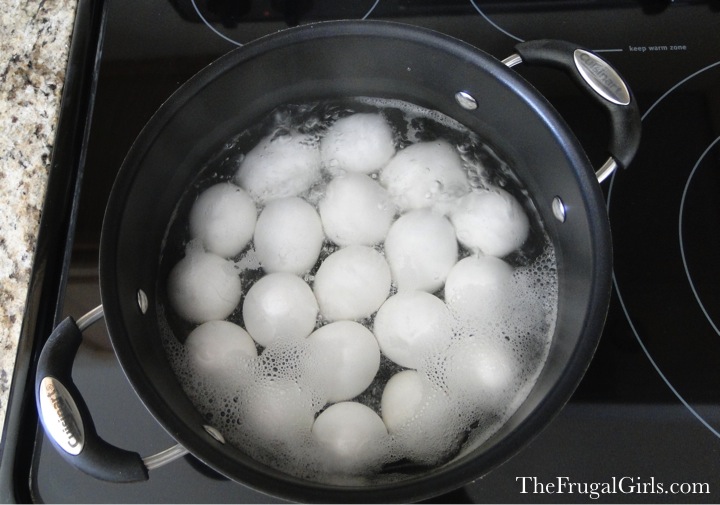 Do you like my balancing trick here?  Anything to get you a picture! 😉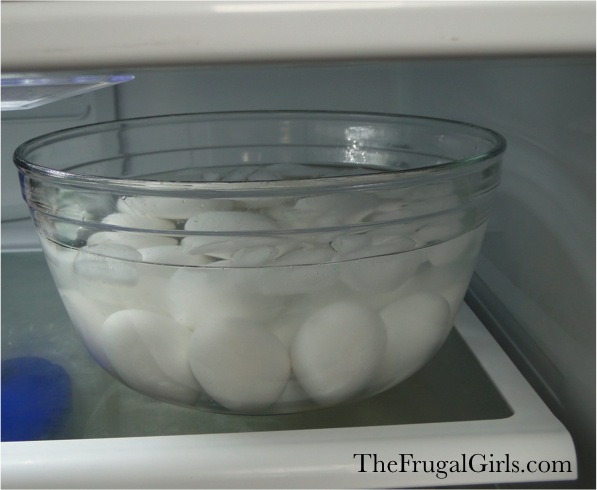 On the hunt for more Delicious Egg and Bacon Recipes and Tips?  Get inspired below…