Get ready for some classic Fall bliss when you make these Homemade Caramel Apples with the kiddos!

Following is another fabulous Frugal Girls Fall Fun guest post by Aimee at It's Overflowing and Barns & Noodles… enjoy!!
Homemade Caramel Apples
Homemade Caramel Apples
are the perfect Fall treat!
While some prefer apple bobbing, my preference is Apples covered with caramel! They're a tasty, memory-making, fun-loving, messy treat!
Related:
Growing up in Northern California, some of my favorite childhood memories were our days spent at Apple Hill. I loved the beautiful California countryside with hills lined in trees, men in overalls, apple bread, cider and butter, and boxes and boxes of varieties of crisp, delicious apples!
Every year, we would bring home a box of apples and we'd help my mom make the sweetest, most delicious homemade applesauce.
Before canning, my mom would always treat us to tasty caramel apples! Living in Texas, regular visits to Apple Hill isn't an option, but making caramel apples has definitely become a Fall tradition.
Tart Granny Smith Apples combined with Sweet Caramel is the perfect combination. Almost all craft stores carry lollipop sticks in the baking area. If not, Caramel Apples can even be made with sticks from the backyard!
My Sweet B's love being a part of the process, and I love their help. When I'm ready to melt the caramel, I add 1 Tablespoon of water to a bowl of caramel, then microwave for 2 minutes, stir and then microwave for an additional minute.
If the caramel starts to harden during the dipping process it can be heated for 30 additional seconds, then back to dipping.
Yum
I like to add Sprinkles to my Sweet B's Caramel Apples. My Hubby prefers Chopped Peanuts on his caramel apples. I sprinkle the nuts onto the apple, but for the sprinkles, I usually let my sweeties help me press them into the still warm caramel dipped apple. They do a great job. Myself, I'm a purist, straight caramel!
Homemade Caramel Apples
Set on a cake stand lined with wax paper that has been sprayed with Pam cooking spray to avoid the fight between your caramel apple and the paper. Enjoy these outside with your sweeties on a crisp Fall day! And from one mom to another, you'll want to have wipes available for cleanup.
………………………………………………………………………………………………
Find more for fun crafts, simple diy projects, photography tips and tutorials, and family friendly recipes from Aimee Lane on facebook or on her blogs, It's Overflowing | Simply Inspired Home Living AND Barns and Noodles | Easy Recipes.
I have even more amazing Apple Recipes to share with you.  I know you'll love these fun ideas…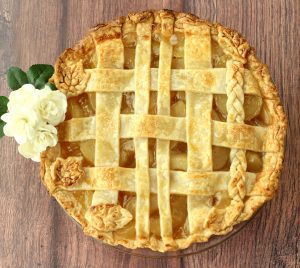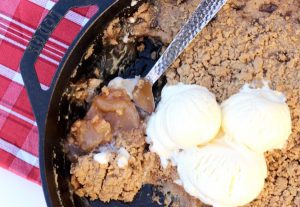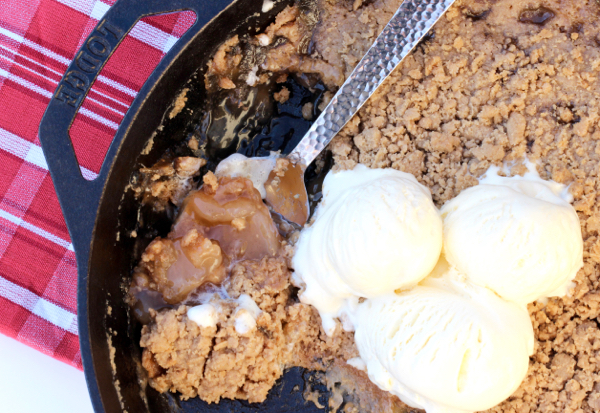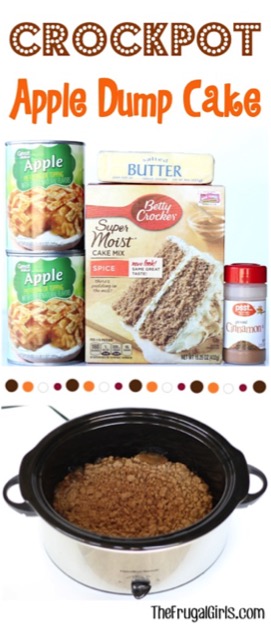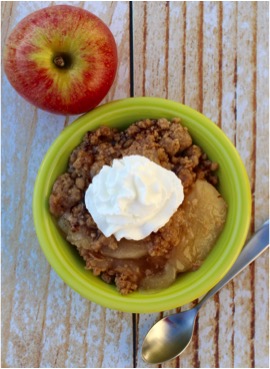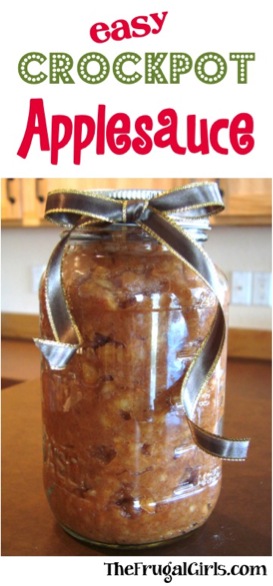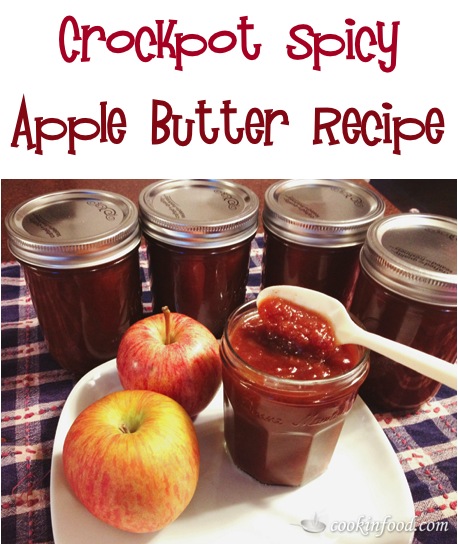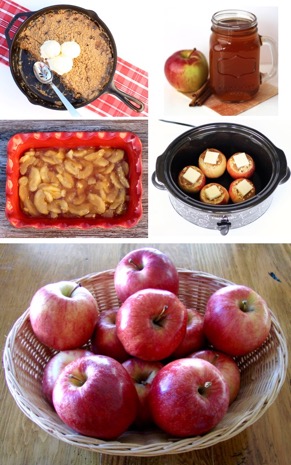 Grocery Money Saving Tips: