It doesn't get much easier than a dump cake, and this Apple Pecan Dump Cake Recipe is perfect for Fall!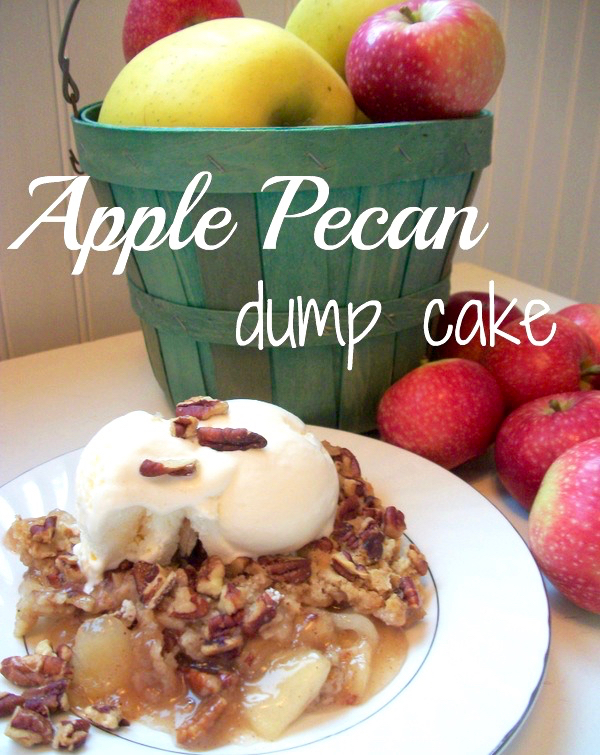 Following is a fabulous Butter Pecan Apple Pecan Dump Cake Recipe and
guest post by Carrie at Saving4Six… enjoy!!
Apple Pecan Dump Cake Recipe
I love Fall for many reasons but Apple picking, cooking, and eating are three of my top loves.  Heading out to the apple orchard is a memory we try to make every year with our kids.  It's so much fun to do, plus the apples taste much better and you can enjoy trying them all along your picking route!
One of the recipes I enjoy making with my yummy apples is this Apple Pecan Dump Cake Recipe.  It's easy, delicious, and perfect for the season.
Related: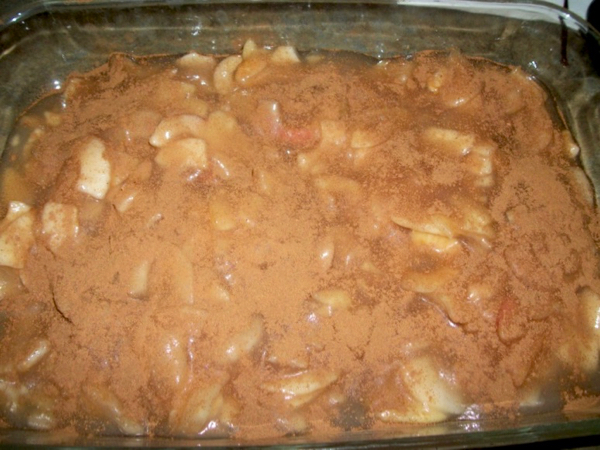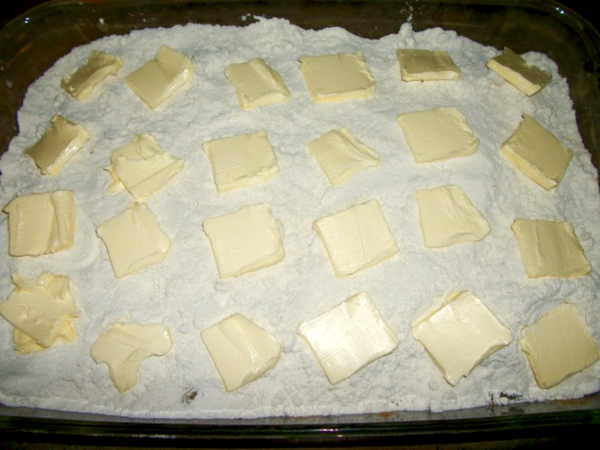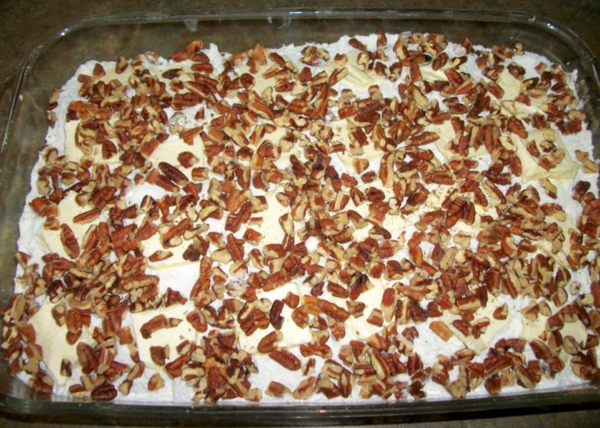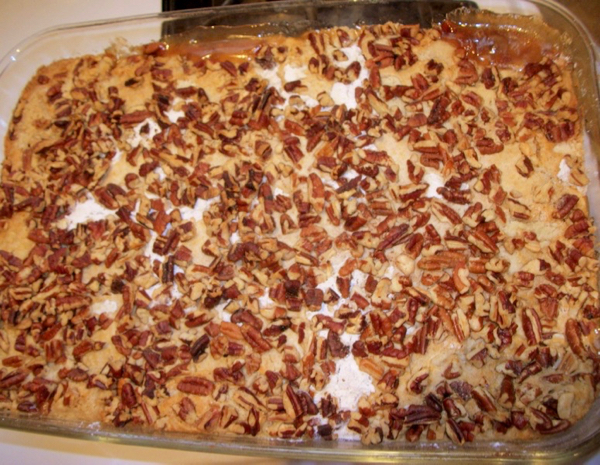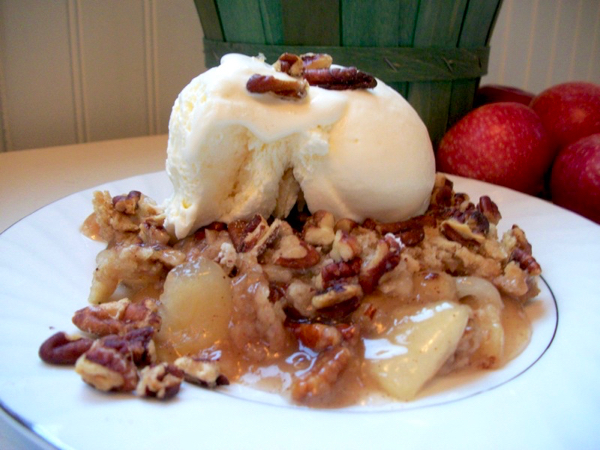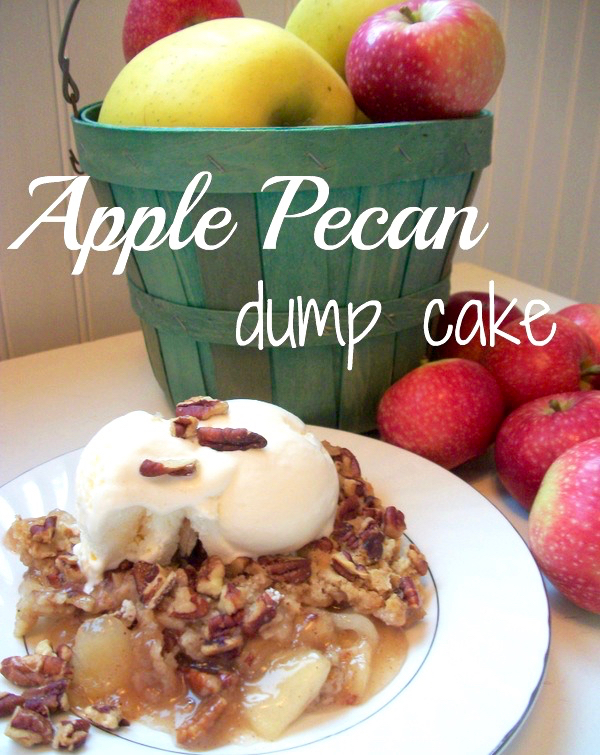 Apple Pecan Dump Cake Recipe
Ingredients
1 box Butter Pecan Cake Mix
5 cups Apple Pie Filling (I make my own but if you want to use canned, you'll need TWO 21oz. cans)
1 teaspoon cinnamon
½ teaspoon nutmeg
¼ teaspoon allspice
1½ cups chopped pecans
1½ sticks (3/4 cup) Butter
Instructions
Preheat oven to 350 degrees.
Pour Apple Pie filling into the bottom of 9×13 baking dish.
In a small bowl, mix cinnamon, nutmeg, and allspice.
Then sprinkle the spices on top of the apple pie filling.
Pour the Butter Pecan Cake Mix on top of the spices.
Cut the butter and place small pieces over the top of the cake mix. Be sure to cover as much of the cake mix as possible. This will soak into the mix and make a yummy topping.
Pour the chopped pecans on the top.
Bake in a 350 degrees oven for 45 minutes to an hour or until the top is a nice golden brown and the sides are bubbling. (Mine takes closer to an hour, but every oven is different.)
Enjoy warm with ice cream or whipped cream. YUM…YUM!!!
What You'll Need for This Recipe: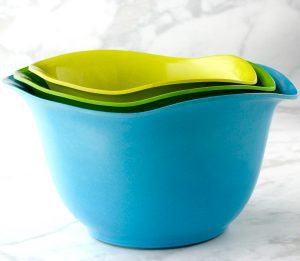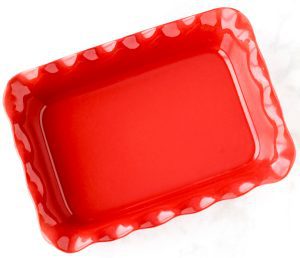 Carrie is a wife and mother who's Saving4Six.  She looks for creative ways to stretch a buck while feeding teenagers, fixing up her 100 year old home, and making many memories with the family.
You can check out her antics at Saving4Six.com or visit her at Facebook, or Pinterest.
Craving more delicious Apple Recipes and Dump Cake Recipes??  Get inspired below…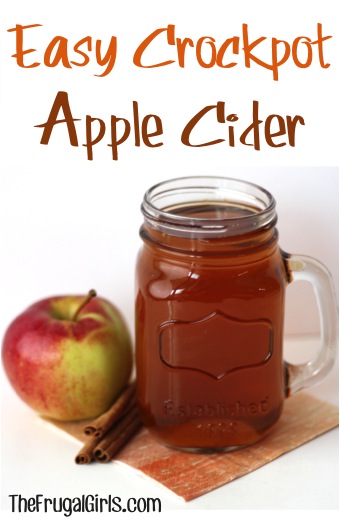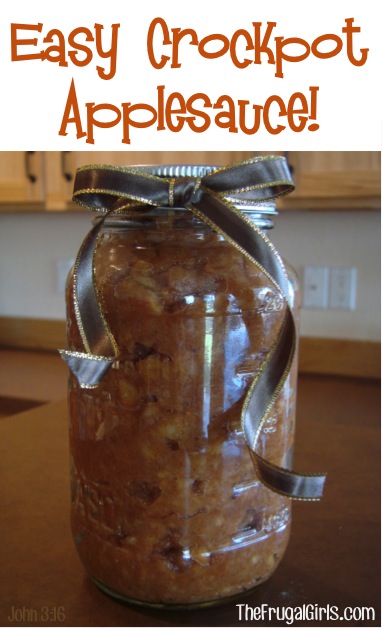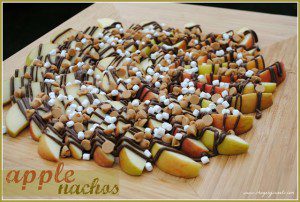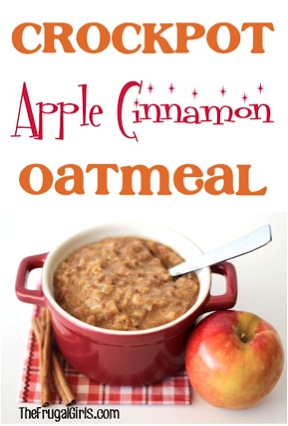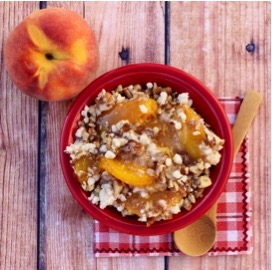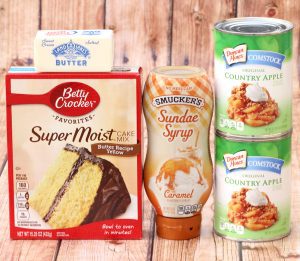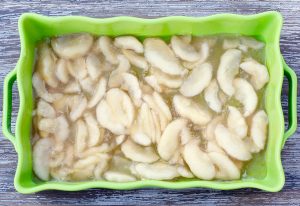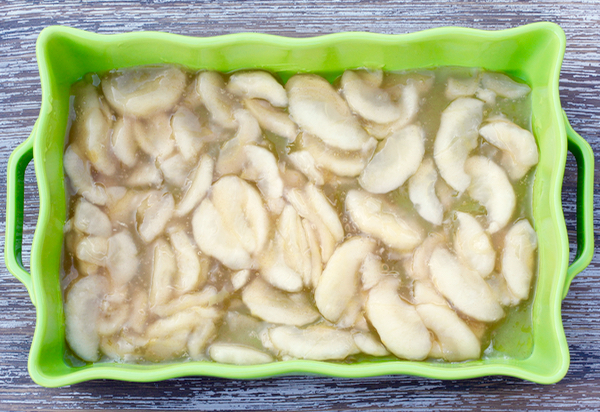 Grocery Money Saving Tips: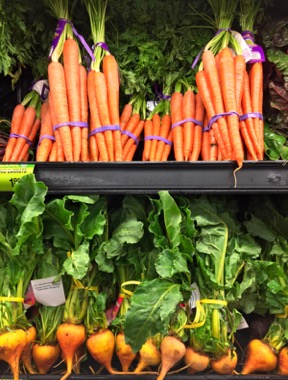 Tried the Apple Pecan Dump Cake?
Share with us in the comments below!