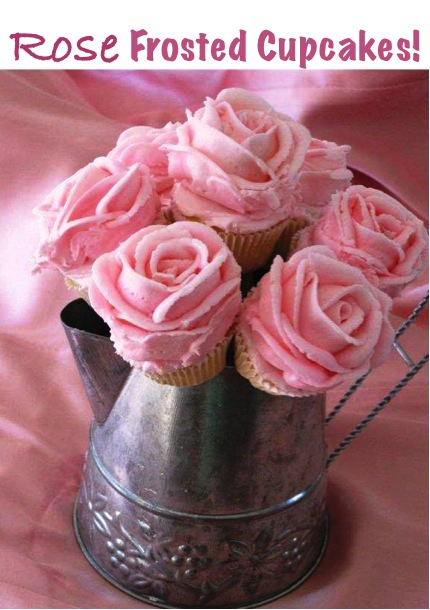 On the hunt for a fun and downright adorable gift, table centerpiece, or party treat?
Frugal friend Kathy made this bouquet of Rose Frosting Cupcakes as a gift for her neighbor ~ aren't they gorgeous??
Guess what ~ she shared her tips and tricks, so you can make some too!  Are you ready for a Rose Frosting Cupcakes Tutorial?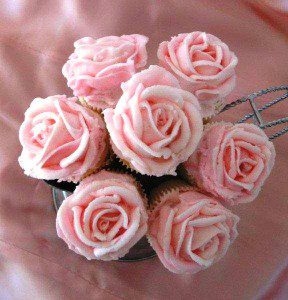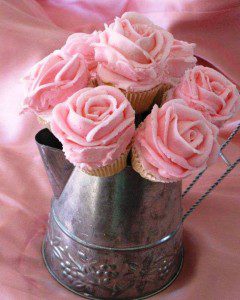 Thanks to Kathy in Connecticut for this fun idea!!  Thanks for supporting The Frugal Girls!
Get inspired with even more Cupcake Recipes!
How to Make Oh-So-Cute Peeps Cupcakes!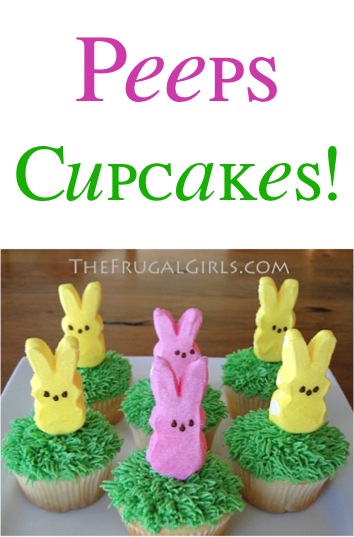 Peeps Gingerbread Spice Cupcakes!