Yummy Peaches + Your Slow Cooker = delicious homemade Crockpot Peach Butter Recipe!  Are you ready to take your peaches to the next level of delicious goodness??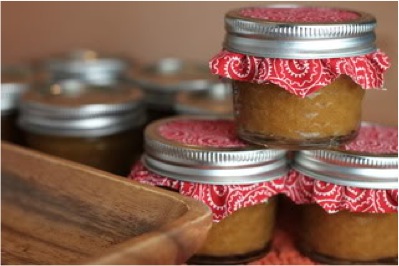 Following is a delicious Crockpot Peach Butter Recipe
and guest post from my sweet friend Katie… enjoy!!
We are fortunate to have a farmer's market right at the bottom of our hill, and a nearby apple orchard, pumpkin patch, and peach orchard.  Since I haven't grown a garden recently, I try to take advantage of these great local businesses and can some goodies for the upcoming winter.  When my mom dropped off a bushel of peaches one evening, I froze several bags, canned about 19 jars, and made some peach butter.
I had never made peach butter before, but it is so delicious and can be made right in your Crock Pot!
That's my kind of cooking! 🙂  Bradley and I have been enjoying some on peanut butter sandwiches this week.  Here's how to make your own Peach Butter in your Slow Cooker…
Crockpot Peach Butter Recipe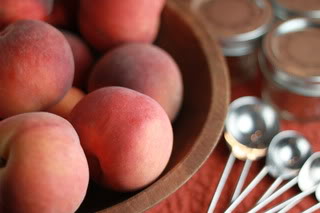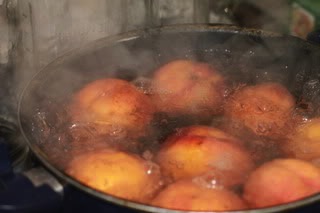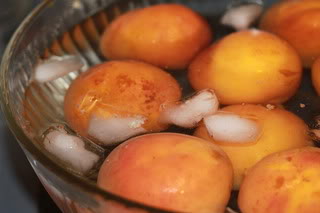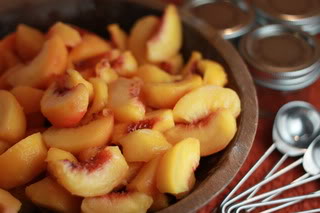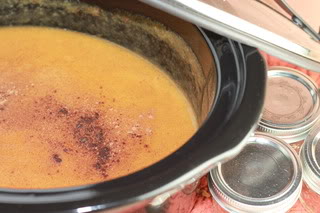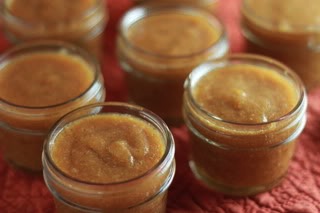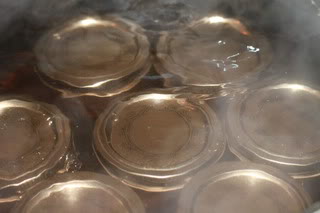 What You'll Need for This Recipe: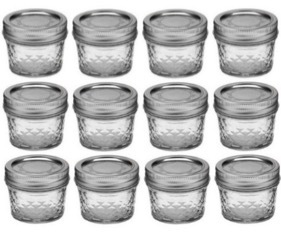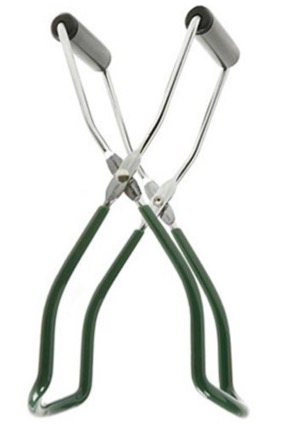 Recipe adapted from PickYourOwn.org  Craving more delicious Recipes??  Get inspired below…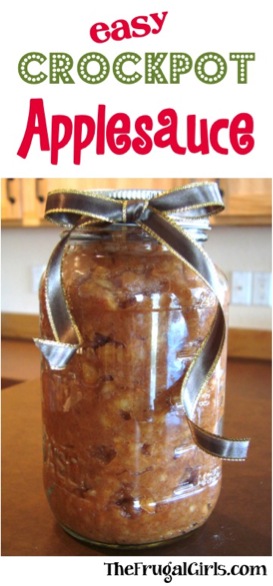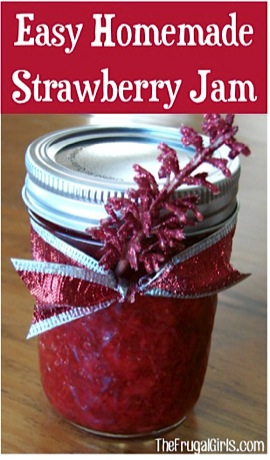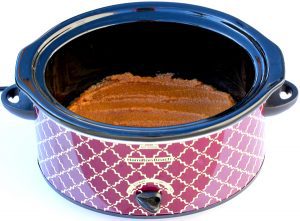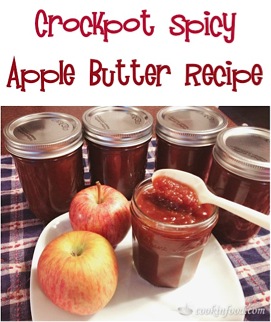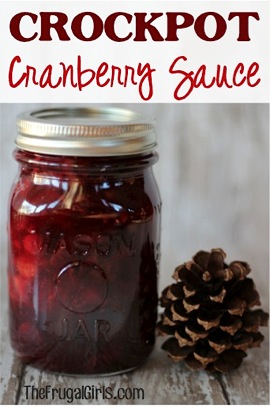 Don't miss out!  Get all the latest fun new Frugal Girls Recipes, Tips + more right here…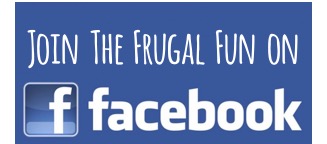 What types of things do you enjoy canning? 
Or have you ever made Crockpot Peach Butter before? 
Leave a comment & share!