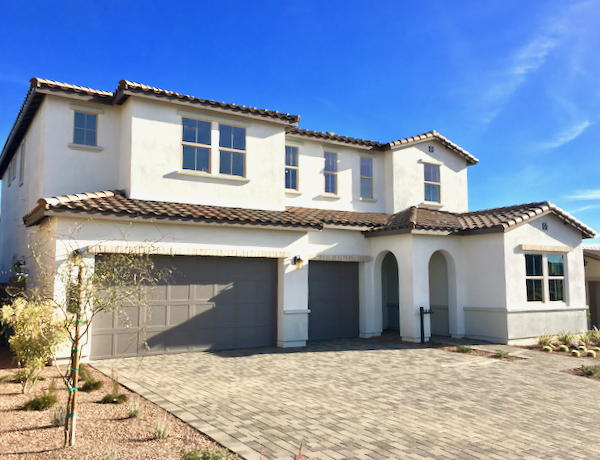 A BIG Thank You to CreditRepair.com for sponsoring today's First Time Home Buyer Tips post.

Are you ready to become a first time home buyer?  Buying a home is so exciting… and overwhelming… and FUN!  There are so many things to do, so many things to consider, and so many dreams that begin to unfold!
I just happen to be married to a Realtor, so I decided to pick his brain for some helpful tips that I could pass along to you.  These simple tips and tricks are designed to put you at ease and help you with all of those little details when buying a house for the first time.  So get prepared to have a better home buying experience and process with help from these First Time Home Buyer Tips!
Here are the first time home buyer tips you need to do to prepare yourself for your first home…
First Time Home Buyer Tips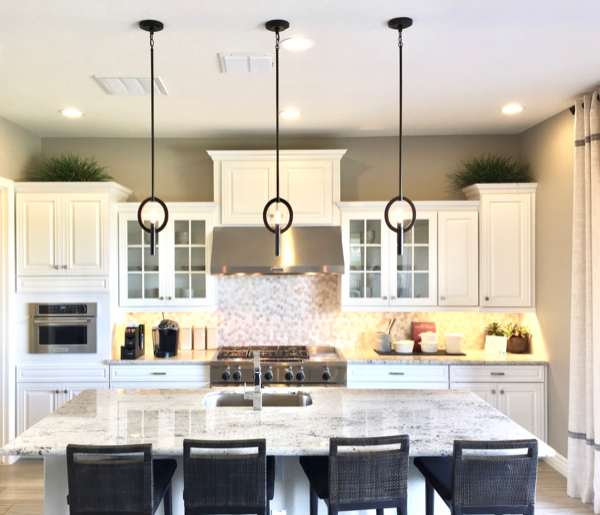 #1: Set Your Budget
Are you ready to set a budget for your new home?  The first step is to figure out how much you can comfortably spend every month on your new house.  If you haven't already, now is a good time to create a monthly budget that includes all of your monthly income and expenses.  A personal budget will help you assess how much you have available to spend on a new home each month.
The next step is to Google for a "free mortgage calculator" to help you create a detailed monthly house payment estimate.  Using a mortgage calculator is a smart way to make sure you're not forgetting any of the costs that will be included in your monthly mortgage payment.  Look for a mortgage calculator that allows you to enter values for the home purchase price, interest rate, property taxes, and home insurance.
Will your down payment be less than 20% of the total price of your home?  Then the mortgage calculator also needs to include a place to enter the PMI (private mortgage insurance).  Also, does your home search area include neighborhoods with homeowner's associations (HOA's)?  Then be sure to also enter an estimated monthly HOA expense in the mortgage calculator.
Are you not sure what estimated values to enter for your interest rate, property taxes, insurance or HOA fees?  I recommend speaking with a trusted local Realtor or a licensed mortgage broker.  Or you can use a free online tool like realtor.com to find estimated values.  If using an online tool, be sure to compare homes in your search area that are similar to what you plan to buy.  That way the estimated taxes, insurance and HOA fees can be more accurate.
By using both your personal budget and a detailed payment estimate from a mortgage calculator, you can come up with a more accurate home buying budget.  A budget you can actually afford to live with!
#2: Save For Your Down Payment
Now that you've determined your home buying budget, it's time to start saving for your down payment.  The first thing to consider when saving for your down payment is PMI.  PMI (or private mortgage insurance) is required on all home loans with a down payment less than 20% of the total purchase price.  You'll save big if you can swing putting 20% or more down on your home to avoid PMI.
How much will you save?  I used to pay hundreds of dollars every month paying PMI on our first home.  Plus, it wasn't easy to get rid of, even after our home had increased in value more than 20%.  It took several months and paying for a new home appraisal to get the PMI removed from our mortgage.  So if you can, do your best to save for a 20% down payment on your next home, so you can avoid paying for PMI all together!
Also, when saving for your down payment, don't forget to save for your home's closing costs.  Closing costs can include loan fees, title fees, HOA transfer fees, property taxes and home insurance.  Your mortgage broker can usually give you an estimate for closing costs when you first meet with them.  Another way to handle your closing costs is to negotiate with the seller to pay your closing costs for you.  This will work best if your real estate market is slow or slowing.  If you market is hot, then the seller may be less likely to pay for your closing costs.
So now it's time to jumpstart your savings for your down payment.  To avoid wasting money on PMI, you'll want to save as much as possible.  To help you get started saving today, check out these 20 easy ways to Save Money Fast!
#3: Clean Up Your Credit & Improve Your Credit Score
While you're still saving for your down payment, it's a good idea to take a look at your credit.  Your credit score can impact how good of an interest rate you can get on a new loan.  It's better to find out for yourself if there are any problems on your credit report now, rather than waiting to get a bad rate or a loan denial letter when you apply for a home loan.
You can actually get a free copy of your credit report from AnnualCreditReport.com.  Once you've received a copy of your credit report, review the report to make sure there are no errors in your credit history or personal information.  Also check to see if there are any negative items being reported.
Did you find any problems or incorrect information on your credit report?  Don't worry, this is common and there are some really helpful tools available from CreditRepair.com to help clean up your credit score!
They will help make sure items in your credit report are substantiated, relevant, accurate and reported fairly.  If items in your credit history are incorrect, they will work hard to get them corrected and to defend your financial reputation!  To learn more, go check out CreditRepair.com.
#4: Shop Around for the Best Mortgage Rates
Do you love saving money and scoring deals?  Then getting the very best deal on your home mortgage is a must!  Now that you've got your credit optimized, you're ready to shop for mortgage deals.  These tips can help when shopping around to find the best home mortgage:
Always use the "APR" (annual percentage rate) when you're comparing loan rates.  All banks are required to calculate the APR the same way.  So using the APR will allow you to more accurately compare rates from different banks and financial institutions.
Shop around.  Consider checking rates at major banks, regional banks, and your local credit unions.  I like to get quotes from at least 4 – 5 banks or credit unions.
Avoid high fees.  When shopping for rates, be sure to get specific details on all the different loan fees you'll be charged.   For example, home loan fees may include origination fees, underwriting fees, processing fees, points, appraisal fees, and more.  You ultimately want a loan with both low rates and low fees!
Beware of prepayment penalties.  Paying off your home loan early is always ideal, so be on the lookout for any prepayment penalties or early payment penalties when shopping for a new loan.  These can often be hidden in the fine print.  Be sure to specifically ask your mortgage broker if you're not sure whether or not prepayment penalties are included in a loan.
#5: Get Pre-Approved for Your Loan
Once you've found the loan with the rates and fees you want, it's important to get pre-approved for your loan before you start house shopping.  That way you can provide your loan approval letter when submitting an offer for the home you want to buy.
Sellers will not want to accept offers without proof that you can get a loan to buy the home.  If you do happen to find a house you love but are not yet approved for a loan, you could lose the house!  The house could easily sell before you have a chance to make an offer that includes a loan approval letter.
So be prepared before you house shop.  Get that loan approval letter first!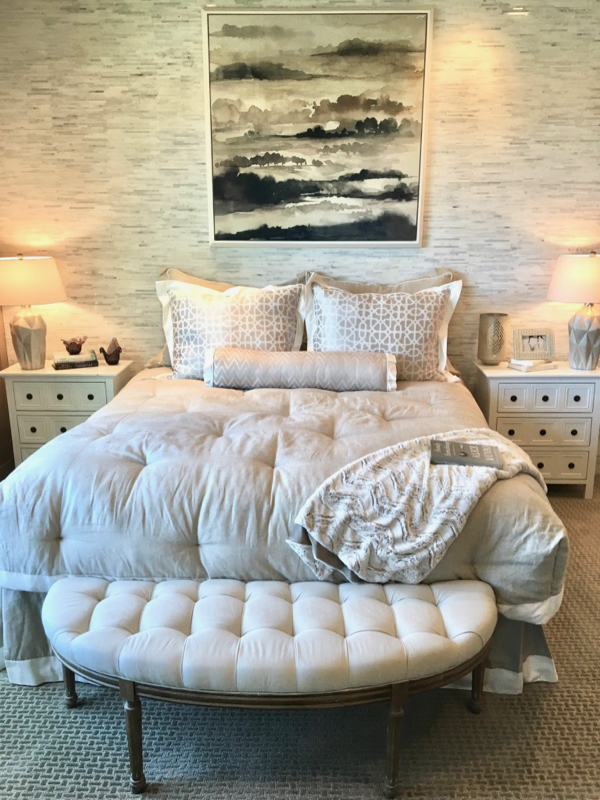 #6: Make a List of What You're Looking For in a Home
The most important step in any home search is to determine where you want to live.  Start by making a list of your favorite neighborhoods.  Don't forget to look for neighborhoods within your preferred school districts.  Next, decide if your new home needs to be close to work, school, church, parks, stores or restaurants.  Finally, do some additional research on environmental factors near the neighborhoods you're considering.  Check for busy roads, airports, railroad tracks, landfills, large power lines, high crime, and anything else that might impact your quality of life.
Now comes the fun part: dreaming about your new home!  To make sure you don't forget anything important, make a list of home features you want.  Here are a few ideas to help get you started:
# of Bedrooms
# of Bathrooms
Size of Home
Single or Two Stories?
Updated or Fixer Upper?
Desired Kitchen Cabinets, Countertops, and Appliances
Master Bathroom Tub, Shower, or Both?
Master Bathroom Single or Double Sinks?
Indoor or Upstairs Laundry Room?
Mudroom Required?
Preferred Types of Flooring
Gas or Wood Burning Fireplace?
Air Conditioning Required?
Size of Garage and Driveway Parking Space
Desired Yard Size
#7: Find a Good Realtor
Finding the right Realtor is so important.  Your Realtor will either make your first time home buying experience amazing or miserable.  Trust me, I've experience both!  It pays to be picky.  You want to make sure any potential Realtor will fit this necessary criteria.  Make sure they…
Will respect your budget.
Are knowledgeable about your home search area.
Can commit enough time to your home search.
Will not pressure you to buy the wrong house.
Are an excellent negotiator.
Have good contractors they can recommend for home repairs.
I recommend not signing any exclusive Realtor contracts.  That way, if your Realtor does a bad job, you can easily move on to a better Realtor.
#8: Stick To Your Budget
You've already taken the time to set a budget you can live with, so don't budge on your budget!  Try to remove your emotions from the home search.  I know it's easy to quickly fall in love with a new home, but just remember… your emotions can keep you from getting the very best deal.  Also, don't let your Realtor or anyone else talk you into something you can't afford.  If a Realtor does pressure you to spend more than your budget, you might need to consider getting a new Realtor!
It's also important to be very careful with your credit while you're in the process of buying a home.  Specifically, you should pause any new credit activity during the loan application and approval process.  This will help keep your credit score from going down before your loan has been approved by the underwriter at the bank.  New credit activity can include opening new credit cards, new car loans, financing for home appliances, etc.
#9: Get A Home Inspection!
Getting your home inspected by a quality licensed home inspector is a must.  Buying a home is likely the most expensive purchase you'll ever make.  So spend a few hundred dollars and make an informed purchase by having a quality home inspection completed!  Your home inspector will be able to inspect the roof, attic, basement, crawlspace, HVAC, plumbing, electrical, appliances, and so much more.
Also, does the standard home purchase contract you sign include a home inspection contingency?  If not, have your Realtor include one.  The home inspection contingency can give you a way out of the purchase contract if the home inspection goes poorly.  Nobody wants to buy a lemon, so get a home inspection!  And make sure you have a home inspection contingency in your purchase contract!
#10: Plan For a Smooth Move!
One of the most important and yet often overlooked priorities when moving is setting up your utilities and internet.  It's actually really smart to get these setup at your new home before you actually move!  If you are reliant on your internet like I am, I recommend personally being at your new home when the internet is set up.  This will allow you to test it and make sure it is working correctly while the tech from the company is still at your home.
Also, don't wait to start your packing!  Packing kitchens and bathrooms always takes so much longer than you expect.  So do yourself a favor and start with these rooms first.
Now I know there is a lot more to moving that just kitchens and bathrooms.  That's why I've put together this list of 70+ easy Moving Packing Tips and Tricks to help your next move go smoothly!
I hope these first time home buyer tips from my Realtor hubby will help you get started on the journey to buying your first home.  Remember… these ideas are just a starting point.  If you still have questions, I recommend speaking directly with a Realtor or a licensed loan professional for more information.
Whatever you do, make sure you take your time to get a great deal on an amazing home!
More Related Articles to these First Time Home Buyer Tips: