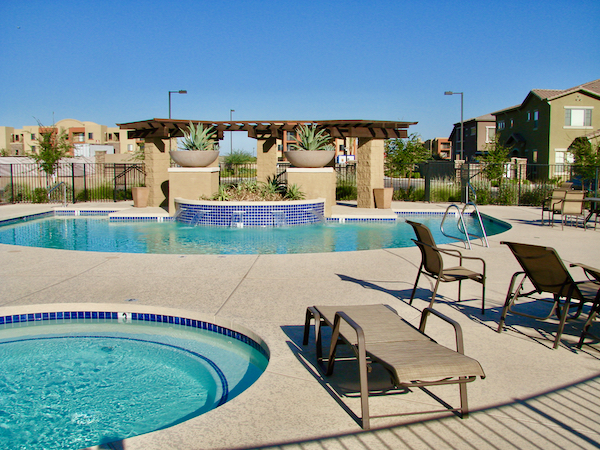 A BIG Thank You to CreditRepair.com for sponsoring today's post.

Are you ready to move out and get your own place for the first time?  You've just stumbled across the Ultimate Guide for How to Rent Your First Apartment.  Adulting is about to get really fun!
Finding your own place is completely up to you.  That's actually both exciting and terrifying all at the same time, right?  But don't worry… I've put together some simple tips that will help you find the perfect place and get that rental application approved.
It's time to find a space that is all your own!  Here's what you need to do…
How to Rent Your First Apartment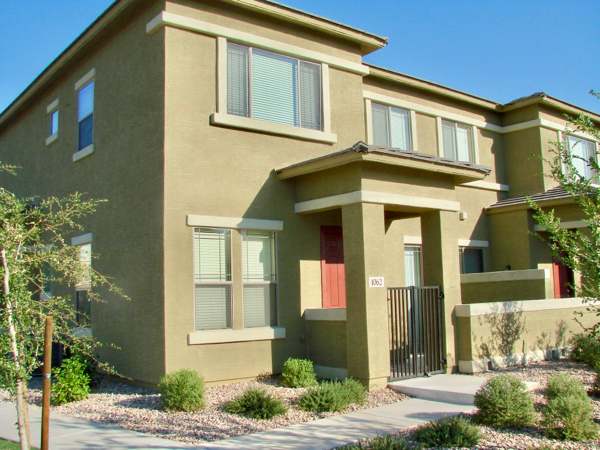 #1: Save Up Money for Move in Fees
Before you start shopping for your first rental, you'll want to stash some cash away for move in fees.  These fees can include security deposits, pet deposits, cleaning deposits, application fees, and utility set up fees.  You will also want to put some money aside to help set up your new place.  Set up expenses can include cleaning supplies, groceries, furniture and more.  If all these expenses seem like a lot, don't worry.  You'll be surprised by how motivated you are to save money for your new place.  Like getting your first car, moving into a place of your own for the first time is so much fun!
#2: Pick Your Neighborhood
It's true.  You'll only love the place you live as much as the neighborhood it's located in.  That's because you're not just renting, you're also becoming a part of a community.  So how do you find the right neighborhood?  Before you start looking at specific rentals, make a list of neighborhoods you're interested in.  Consider areas that are close to work or that would allow for an easy commute.  Also make sure you're close enough to friends and family.  Next, find neighborhoods that are close to the places you love most.  The list can include favorite stores and restaurants, parks, local gyms and more.
Once you've made a list of neighborhoods your interested in, drive around each to see if the area is nice or not so nice.  Consider also looking online for local crime statistics to see how safe each neighborhood is.  Then, keep the nice neighborhoods on your list and get rid of the rest!
#3: Consider Splitting the Cost with a Roommate
You'll enjoy your new place a whole lot more if you can comfortably afford all the new expenses.  Renting your own place can be really nice, but it can also blow your budget!  That's why it's smart to consider sharing your rent expense with a trusted roommate.  Do you have more than one roommate you can trust?  The more roommates you can find, the cheaper your rent will get.  Besides, living alone can be really lonely.  Especially if you're used to living in a house full of people.  So be sure to consider adding roommates to help split the cost of your monthly rent.
#4: Check Your Credit Report
You'll need to show your potential first landlord or apartment manager that you can be trusted to pay your rent every month.  So how can you get approved for your first apartment without any previous rental payment history?  Having a good credit score is a great place to start.  That's because a good credit score will show prospective landlords that you are paying your other bills on time.
Not sure what your credit looks like?  You can actually get a copy of your credit report for free!  In fact, you can get a free copy of your credit report every year from the three major credit reporting agencies: Experian, TransUnion, and Equifax.
A free credit report won't provide your actual credit score, but you can review your report to see if there are any negative items being reported.  Negative items can include late payments or delinquent accounts.  You can also review your credit report to identify if there are possible errors in your personal information or credit history.  Finally, reviewing your credit reports may help you spot any fraudulent activity on your credit report.
To access your free credit report, simply visit AnnualCreditReport.com.
#5: Boost Your Credit Score Before You Rent
Did you find any problems or incorrect information on your credit report?  Don't worry, this is common and there are some really helpful tools available from CreditRepair.com to help clean up your credit score!
They will help make sure items in your credit report are substantiated, relevant, accurate and reported fairly.  If items in your credit history are incorrect, they will work hard to get them corrected and to defend your financial reputation!  To learn more, go check out CreditRepair.com.
Working to boost your credit before you rent your first apartment is really smart.  Remember, having a good credit score may make it easier to get your rental application approved.
#6: Choose Your References
In addition to building your credit, having the right personal references to share with landlords and apartment managers is also important.  You're applying to rent your first apartment, and that means you won't have any previous landlord references.  You'll need some solid personal references instead.
So who should you use as a personal reference?  A great place to start is with your previous or current managers and coworkers.  You can also consider listing teachers or volunteer supervisors.  Just don't select someone too close, like your mom.  Everyone knows your mom is only going to say good things about you.  It's also really important to only list people who will say positive things about your character and work ethic.
Don't make the mistake of listing someone as a reference without first talking to them.  Make sure to speak with any potential reference before you provide their contact information to anyone.  You need to know for sure if they are willing to be used as a reference, and that they have your best intentions in mind.
#7: Explore ALL of Your Options
Good job!  You've saved some money, figured out what neighborhoods you like, and you even know who your roommate will be.  Plus, you've got your credit and references in order.  Now comes the fun part… shopping for your first rental!
In addition to looking at available apartments, also consider condos, rooms for rent by owner, and even a house if you can afford it.  To make sure you don't miss any of the available options, be sure to look online at different rental websites for available listings.  Also pay attention to rental signs when driving, as some landlords will only advertise their properties with signs.  If you're having a hard time finding what you need, you can also consider contacting a local Realtor or property management company for assistance.
#8: Tour Potential Apartments
When touring available apartments and rentals, consider what amenities are most important to you.  Do you want a pool, an on-site gym, laundry in your apartment, a covered parking space, or extra parking for additional cars owned by your roommates?
Also, pay attention to whether or not the unit is in good repair.  You can do this by looking at the condition of the paint and landscaping outside.  Inside, look to see if the carpet is clean and if the paint is in good condition.  Test the sinks, toilets and showers to make sure the water pressure is adequate and that drains are not plugged.  Also look for leaks under the kitchen and bathroom sinks.  Pay close attention to any strong odors that may be unacceptable.  Be sure to also test the A/C and heat.  If having a certain internet or cable provider is important to you, call to make sure the service you need is available at that address before signing the lease or rental agreement.
#9: Complete and Submit Your Application
Money Talks.  So when it's time to complete your rental application, be ready to provide proof of your income and savings balances.  Also make sure you have your personal references handy.  You want to do everything you can to make it easy for the landlord or apartment manager to approve your application.
#10: Read the Lease and Terms VERY Carefully Before You Sign
Before signing any contract, you always need to know what you're signing.  For something as important as a lease agreement or rental contract, it's a good idea to have someone else with experience review it with you.  Dad or Mom can be a great resource.  Also consider asking a trusted friend who has rented before to look at the contract.
When reviewing the contract, look for any undisclosed fees, verify if your deposits are refundable, and make sure you are comfortable with the length of the lease or rental agreement.  Also, make sure you know if there are any penalties for moving out early.
#11: Plan Ahead for Utility Expenses
One of the craziest parts about moving into your first apartment are some of the new bills.  Depending on where you rent, you'll have to pay for electricity, internet, cable TV, homeowners insurance, and possibly water and sewer.  But here's the really crazy part.  You don't just have to pay these bills every month, you'll also have to pay set up fees for each of these services when you move in.  Set up fees do vary quite a bit.  So when calling to start a service before moving, be sure to ask how much they will charge you for setting up your service.  Then plan ahead and set some money aside to pay these fees.
Another smart move is to find ways to save money on your utility bills.  Consider Cutting Cable TV altogether.  Next, look for ways to save money on your utility bills.  One of the biggest expenses you'll likely face will be your electric bill.  I've put together a list of some easy Ways to Save on Heating Costs and Electricity to help you out.
#12: Move In
Moving can be one of the most stressful things you'll ever do.  So do yourself a favor and skip all those moving pitfalls that cause so much stress.  Instead, make your move a breeze when you use some of these clever Moving Packing Tips and Tricks.  Turn up the music, grab some pizza and call all of your friends.  It's time to have some fun moving into your first apartment!!
I hope these tips for how to rent your first apartment will make renting a breeze.  Whatever you do, make sure you take your time to find that perfect place!  If you still have questions about renting your first place, I recommend asking someone you trust to help you out.  Doing something for the first time is always easier when you have some help.