On the hunt for another yummy Crockpot Meal and Delicious Dinner Recipe??
You're going to love Crockpot Dr. Pepper BBQ Chicken… it's oh-so-easy to make, and absolutely delicious!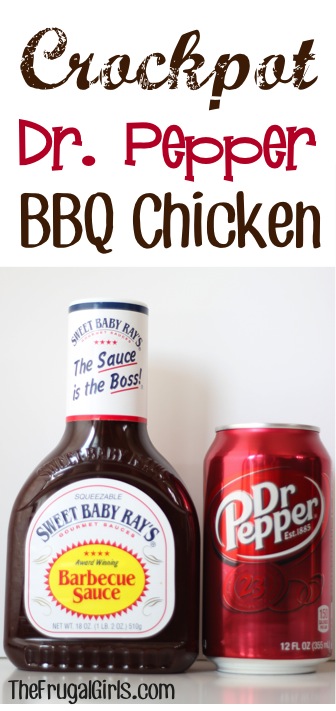 Crockpot Dr. Pepper BBQ Chicken Recipe!
Prep time:
Cook time:
Total time:
Ingredients
4 – 5 Boneless Skinless Chicken Breasts, thawed
One 18 oz. Bottle Sweet Baby Ray's Barbecue Sauce
6 oz. Dr. Pepper
Yum
That's it ~ now wasn't that easy??  Serve with Rice, Easy Seasoned JoJo's, Rolls with Cinnamon Honey Butter, or some Heavenly Hashbrown Casserole as a tasty side!

Thanks for supporting The Frugal Girls!
On the hunt for more Crockpot Recipes??  Here are more you'll LOVE!