Use a Free Lowe's Gift Card along with these little known shopping hacks to enjoy some fun and frugal shopping at Lowe's!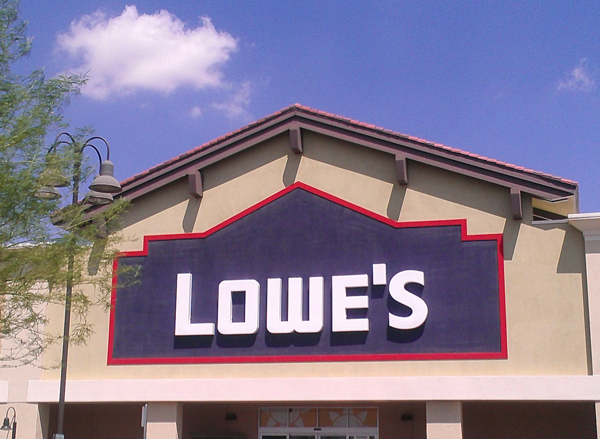 Got the urge to make something magical happen in your garden?  Or maybe you've got a room that you're just itching to redo?  Make your gardening and DIY adventures extra frugal when you use these little know shopping hacks along with a Free Lowe's Gift Card!
Before you head to the store or shop online, use my easy tips below to make sure you're getting the best deals possible!
Get ready to save BIG…
Free Lowe's Gift Card + Little Known Shopping Hacks
#1: Shop for FREE at Lowe's with Free Gift Cards from Swagbucks!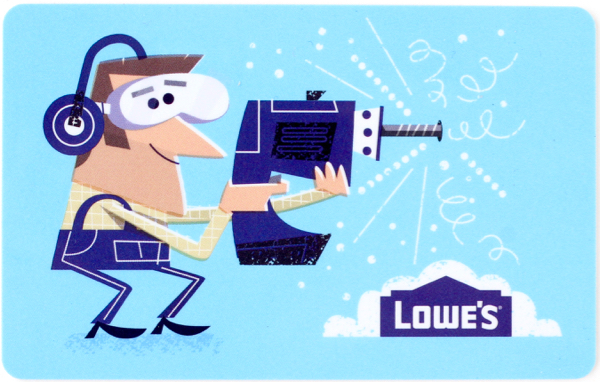 First, sign up with Swagbucks using code 100FRUGALGIRL for 100 FREE SB Points.
Then use my easy tips 16 Ways to Earn More Swagbucks SB Points.  There are so many easy ways to earn points.  More SB points = More Free Lowe's Gift Cards!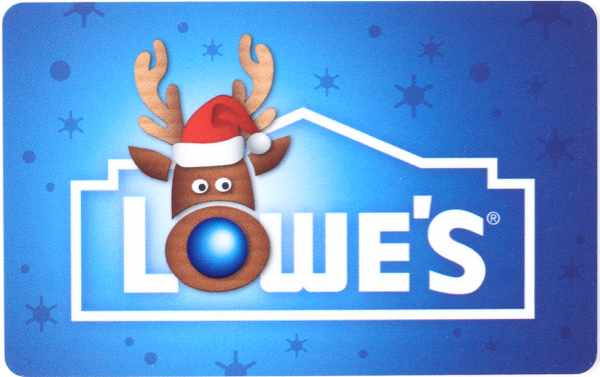 Swagbucks: Here's what your Frugal Friends said about using Swagbucks…
"Love Swagbucks!" ~ Lynn
"Swagbucks is widely considered one of the top companies online to receive free rewards. They constantly update the website with fresh ways to earn money, gift cards, and other rewards free of charge. The 16 tips you mentioned for people to earn with them will have people cashing out in no time. So many free easy ways to earn. I always try to hit my daily goal for easy Swagbucks 🙂" ~ Cacey
"I love Swagbucks!  In fact, I just redeemed mine for a $25 PayPal gift card." ~ Brenda
I LOVE using Swagbucks, and have been cashing in SB Points to get Free Gift Cards every month for over 9 years!

#2: Always Check the Lowe's Weekly Ad Before You Shop!
Before heading to the store, be sure to check the new Lowe's Weekly Ad to find out what's on sale this week.  Sales are constantly changing, and the only way to make sure you're not missing out on a deal is to take a few minutes to review the ad before you shop.
#3: Never Pay for Shipping!
Why pay for shipping when you don't have to??  I often find that the items I want to buy are only available online.  To avoid paying for shipping, I signed up for a Free My Lowe's Account which gives me Free Shipping on most items.  For items that are not eligible for Free Shipping, I just have my order shipped to my local Lowe's, and then pick it up for Free!
Extra Bonus: My local Lowe's just installed a convenient kiosk just inside the door where I was able to retrieve my order without even having to wait in line!  Most online orders are stored right in the front of the store, so you don't have to wait for someone to walk to the back of the store.
Talk about an easy way to save time and skip the long return lines!
#4: Check for Open Box Appliances
If you're on the hunt for a deal on a refrigerator, washer, dryer, microwave, range or even a dishwasher, always check the appliance department for returned 'Open Box' appliances before making a purchase.  These may have some minor scratches or dents, but are a great way to save BIG on your appliance purchase!
#5: Save Money on Slightly Damaged Merchandise!
Do you want to know another way to score some sweet deals?  Look for torn bags of top soil and fertilizer.  If these aren't already marked down, just ask for a discount.  You can usually get these bags for deep discounts!  I recently picked up a bag and got 80% off!
#6: Always Check End Caps for Clearance Deals!
You never know what you may find on clearance at Lowe's, so be sure to check all end caps for additional bargains before you checkout.  You may have to head to the back of your store to find a clearance section, but it's always worth a quick stop.
#7: Save BIG Money When you Shop End of Season Clearance Sales for Holiday Decor!
I've scored so many sweet deals the day after Christmas at Lowe's!  It's worth waking up early and heading to your local store to stock up on clearance indoor and outdoor decorations for the next year.
#8: Get Mis-Tint Paint for SUPER Cheap in the Paint Department!
When customers are ordering tinted paint, it often does not come out to the exact color they want.  Lowe's will mark the gallon or pint down DRASTICALLY, and sell it as a mis-tint!  I've picked up so many gallons of paint this way and used them for different rooms and DIY projects around the house.
#9: Negotiate with Employees for a Discount!
If you've got your eye on something but would like a better price, it never hurts to ask for a discount!  I've had so many friends negotiate on pricing, and score some great deals on appliances, lumber, etc. just by asking for a lower price!
#10: Get a Full Refund on Your Dead Plants!
Lowe's offers a full 1 Year Warranty on all plants they sell.  If your plant dies in the first year, just bring it back to the store with your receipt for a full refund!
This is way better than the typical 3 months that you can get from a local nursery.  For me, it can take 6-12 months to know if a plant is going to make it.  This 1 year warranty has come in handy so many times in the past!
#11: Have Your Wood Cut for FREE!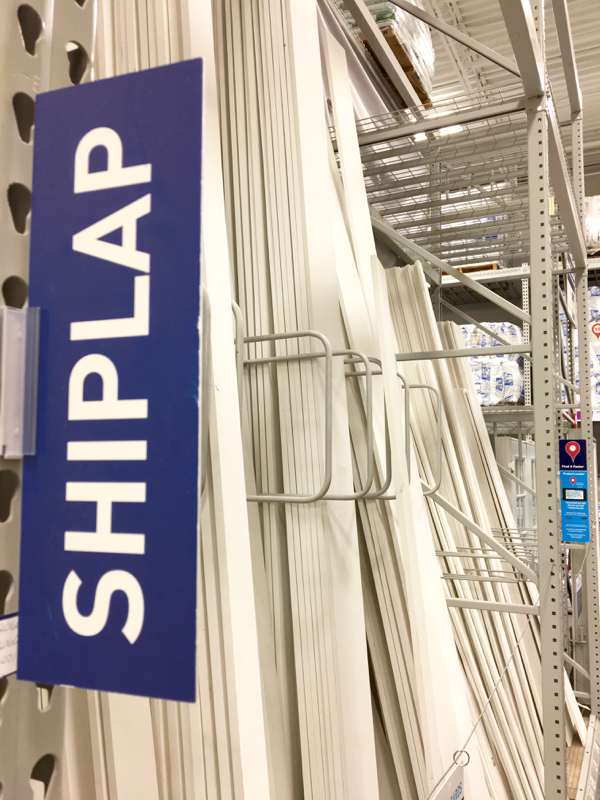 If you need to buy a piece of plywood, lumber or trim, you can get it cut for free right at the store!  This is especially helpful if you can't fit a full size sheet of plywood or a long piece of lumber into your vehicle, or if you don't have the right kind of saw at home.  Come prepared with the dimensions you need, then ask a Lowe's employee to cut the wood to those specific dimensions.
The large wall mounted saw is usually available at the back of the store, at the end of the lumber aisles.  Extra bonus: you'll save time when someone else cuts your wood, and you don't have to make cuts at home.  What an easy way to speed up your DIY and craft projects around the house!
#12: Never Buy Tools at Lowe's!
If you need to buy a tool that you don't plan to use very often, save money when you skip buying tools at Lowe's!
We recently needed a sledge hammer to help pound some metal stakes into the ground to tie up a Pomegranate Tree and 2 Ruby Red Grapefruit Trees we were planting in our backyard.  We skipped the overpriced sledge hammer at Lowe's and got one at Harbor Freight for half price instead.  You'll get the best deals when you print some coupons on the Harbor Freight website before heading to the store!
#13: Shop the Major Holiday Sales to Save on Small and Large Appliances!
Need a new appliance?  Look for major holiday sales to shop for the best deals on Appliances at Lowe's!  Check Lowe's around Black Friday, President's Day, Memorial Day, 4th of July, and Labor Day for the lowest prices on appliances.

Don't miss out, be sure to also check out the current Lowe's Appliances deals right now!

When shopping for appliances at Home Depot, take a minute to compare prices on the same item at Home Depot, Best Buy, Sam's Club, and JCPenney to make sure you're getting the best deal!
#14: Ask for Free Shipping and Installation of Appliances!
You can usually score free shipping and delivery for appliances when you spend a minimum amount.  It's important to ask to make sure you can get both free delivery and installation!  Free installation is usually included with free delivery for refrigerators, washers and dryers.
But you'll need to specifically ask to get deals for free installation on dishwashers and wall mounted microwave ovens.  It is definitely worth asking to get free installation, as I have had success getting free installation on a dishwasher when free installation wasn't even advertised.
Why spend half a Saturday installing a dishwasher when someone else can do it in 20 minutes for free!
Just make sure you have the required installation hoses and cords that may not come with your appliances.  These must be purchased separately and you'll need to have these available for the installers when they arrive at your house.
#15: Take Advantage of Sales and Stock Up!
Wait to buy items you need until they go on sale!  Before planning a trip to the store, be sure to check the current Lowe's Ad to see if the items you want are on sale.
#16: Shop The Black Friday Sale for HUGE Discounts!
I've scored so many great Lowe's Black Friday Deals over the years!  Go check out the hottest deals + get sneak peeks at this year's Black Friday Ads!

#17: All Active Military + Veterans Get 10% off Everyday!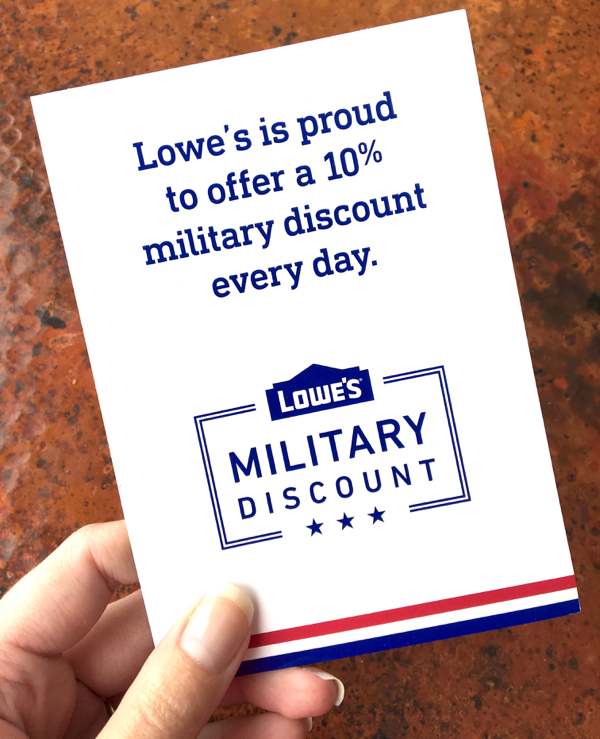 If you're currently in the military or are a veteran, be sure to take advantage of the Lowe's Military Discount!  Go sign up here.
#18:  Get Cash Back Every Time You Shop + Get a Free $10 Bonus!

ALWAYS Shop through Ebates when Shopping Online at Lowes.com – you'll get cash back on every order!
Be sure to also read my tips to learn how Ebates works!

#19:  Score a Free Lowe's Gift Card using MySurvey!
At My Survey, you take surveys to earn points.  You can cash in your points for a Free Lowe's Gift Card!
Here's what one of your frugal friends said about using MySurvey:  "This is a great site…been a member there for years…you get surveys into your email OR you can log on straight to the survey site and take your surveys there as well." ~ Tonya

Are you ready to save MORE money at your other favorite stores?   Check out more frugal Store Deals and shopping hacks below…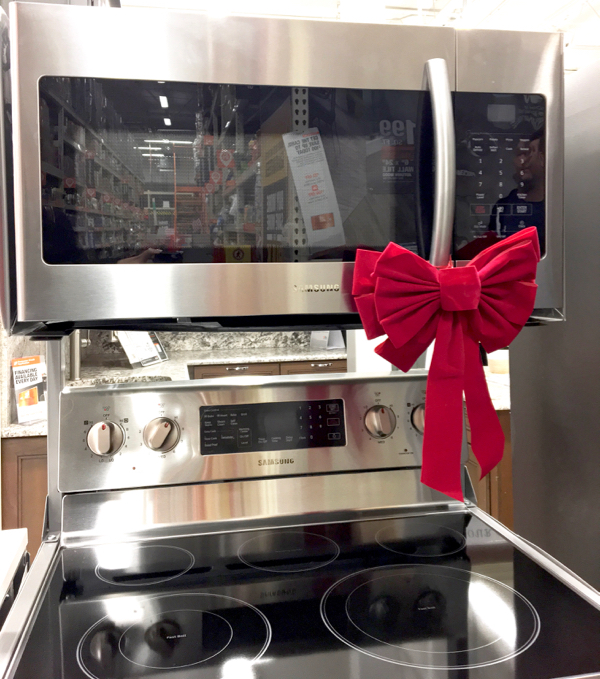 Free Best Buy Gift Card + 10 Genius Shopping Hacks You'll Regret Not Knowing!