You'll love these crave-worthy Crock Pot Garlic Parmesan Wings!


You may have just stumbled across your new favorite snack food!
Become an instant celebrity at any party when you make this crowd pleasing Crock Pot Garlic Parmesan Wings recipe!
These crave-worthy Wings are by far my favorite… and a must-have on any Game Day menu!  They're rich and creamy, and full of garlic goodness.  Your guests will be begging for more!
Are you ready for the recipe?
Related:
Crock Pot Garlic Parmesan Wings


Crock Pot Garlic Parmesan Wings Recipe
You'll love these crave-worthy Crock Pot Garlic Parmesan Wings!
Instructions
Place Chicken Wings in Crockpot.
Cover with lid and cook on High for 2.5 hours.
After 2.5 hours, remove juices from crockpot.
In small mixing bowl, combine Butter, Mayo, Parmesan, Garlic, Oregano, Basil & Salt and stir well.
Pour mixture over chicken.
Cover, and cook for 30 minutes more, or until done. ENJOY!!
Yum
What You'll Need for This Recipe: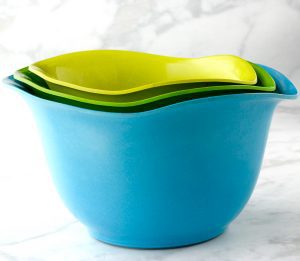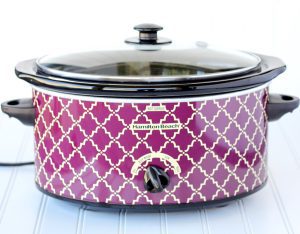 Craving more delicious Crockpot Chicken Wing Recipes?  Get inspired with these yummy recipe ideas below…
Get your BBQ Ranch fix with these finger licking delicious BBQ Ranch Chicken Wings!

Take your taste buds for a savory sweet trip with this easy Crockpot Honey Mustard BBQ Wings Recipe!

This Crockpot Sweet and Spicy BBQ Wings Recipe is messy goodness at it's finest.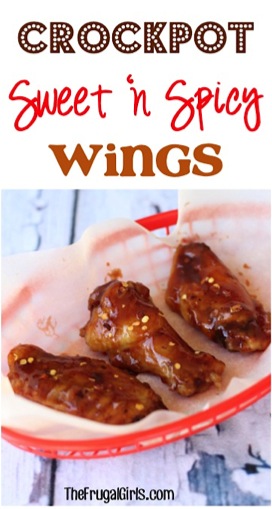 Skip ordinary and go straight to delicious with these easy Crockpot Root Beer Honey BBQ Wings!

Add the adventure back into your wings with this delightfully sweet and savory Crockpot Peach Chipotle Chicken Wings Recipe!

Sweet Asian Sweet Chili Wings are the perfect way to reinvent your chicken wing!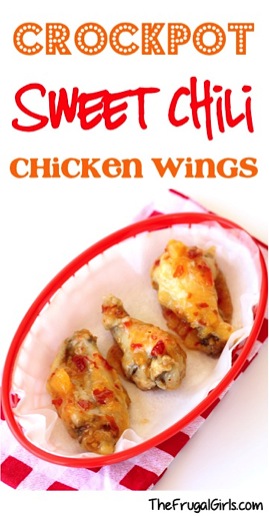 These delicious Teriyaki Wings are great for Game Day… or any day for that matter!  Go grab the Crockpot!!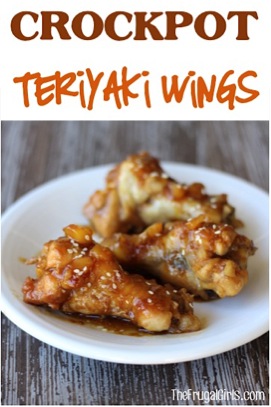 These Crockpot Chicken Wing Recipes go beyond the ordinary, they're simply outrageous!
Keep your action-packed game day delicious with this BIG List of Easy Game Day Recipes!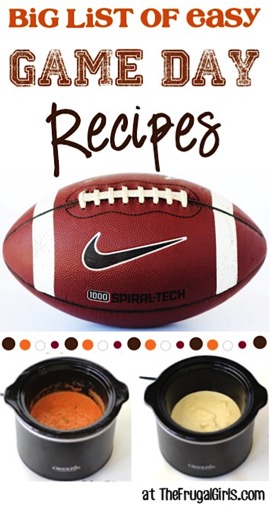 No matter the occasion, these 5 Ingredient Appetizers are sure to add some tasty fun to any event!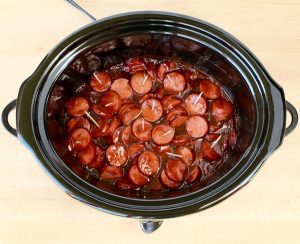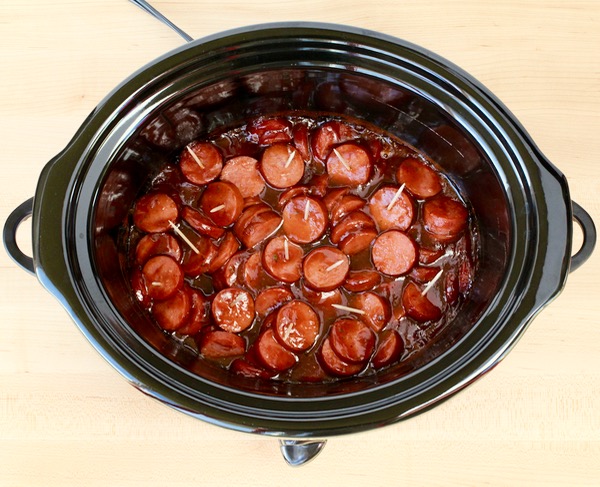 Just toss the ingredients in your slow cooker, and walk away!  These slow cooker dip recipes really are that easy.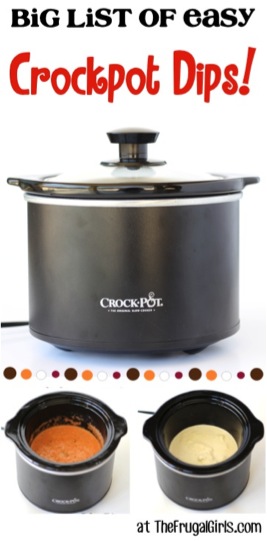 Grocery Money Saving Tips: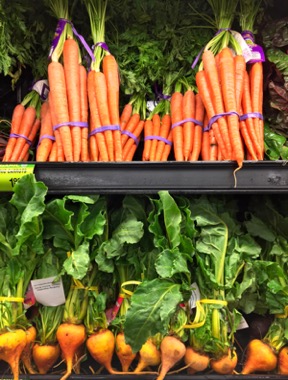 Don't miss out on anything!  Come get the latest Frugal Girls recipes, frugal tips, crafts + more right here…