If you're not careful, your copycat might just be better than the real thing!
Try this Copycat Orange Julius Recipe for yourself and decide if you ever need to buy another Orange Julius again!! 😉
What You'll Need:
6 oz. Orange Juice Concentrate, Frozen
1 cup Water
1 cup Milk
1/2 cup Sugar
2 tsp. Vanilla
1 scoop Vanilla Ice Cream
10 Ice Cubes
What You'll Do:
Place all ingredients in blender and blend well.
ENJOY the delicious frothy goodness!  YUM!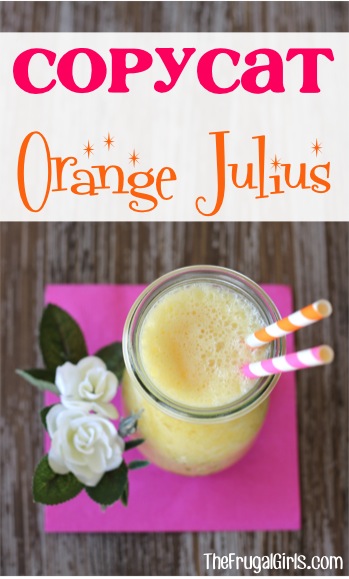 Don't forget some cute Umbrella Party Picks to add some fun festive flair to your drinks, too!!
Craving more delicious Recipes?  Get inspired below…