This Easy Zesty Coleslaw Recipe will help you redefine how amazing coleslaw can be!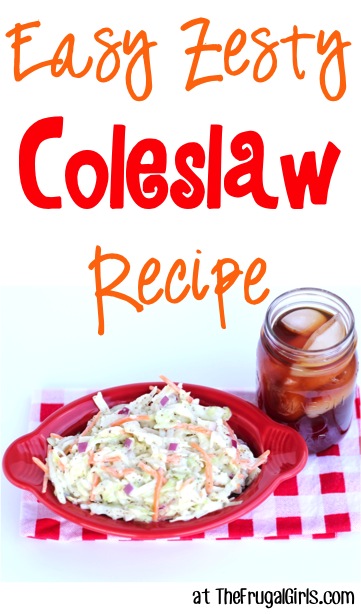 Craving some coleslaw??  Here's an Easy Zesty Coleslaw Recipe that will make your tastebuds shout for joy!
Making fresh coleslaw is always so much fresher and tastier than anything you can buy… and this recipe delivers both freshness and cranked up flavor!
Serve it as a side to some Crockpot Root Beer Chicken or add some to your Chicken Bacon Sandwiches!  YUM!

Easy Zesty Coleslaw Recipe
Easy Zesty Coleslaw Recipe!
Ingredients
16 oz. Package of Coleslaw Mix
½ cup Mayo
¼ cup lowfat Sour Cream
2 tbsp White Vinegar
3 tbsp Sugar
1 tbsp Ground Mustard
2 tsp Celery Seed
⅛ tsp Salt
⅛ tsp Pepper
2-3 tbsp chopped Red Onion (optional)
Instructions
Mix dry ingredients together in large bowl.
Add in wet ingredients, and mix together.
Pour in ½ bag of Coleslaw Mix, and stir.
Add in remaining ½ of Coleslaw Mix, and stir together well. ENJOY!!
This delicious zesty salad would also make a perfect topping for a BBQ Pulled Pork Sandwich or BBQ Chicken Sandwich, or a fun side for any dinner!
Craving even more Delicious BBQ Dinner Sides?  Get inspired with these fun recipes below…
This coleslaw is also great for topping off a pulled pork sandwich, yum!
This Easy Bacon Ranch Potato Salad Recipe will make you fall in love with Potato Salad all over again!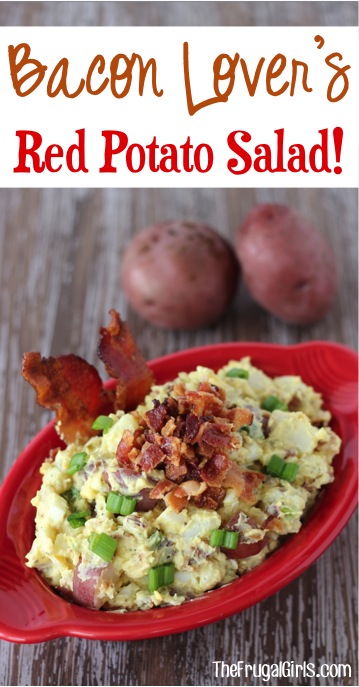 Make your salad fresh and delicious with this Sweet and Sour Salad Recipe!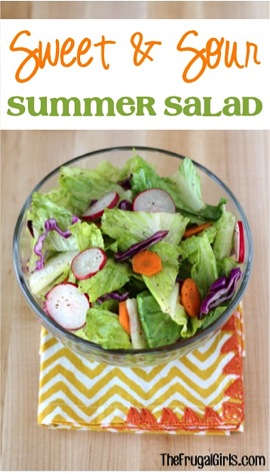 It'll be hard to prepare your taste buds for this melt-in-your-mouth Ultimate Cornbread Recipe!

Looking for a way to jazz up your ordinary ol' Corn on the Cob?  This Grilled Mexican Style Corn is for you!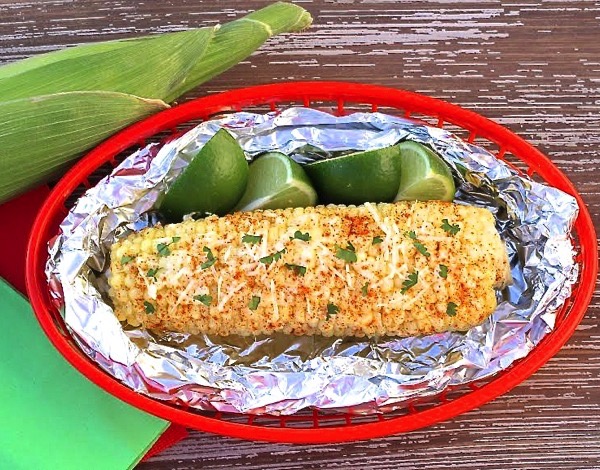 Serve these up straight from your Slow Cooker at your next Party, Summer BBQ, or Potluck… or just make some as a delicious dinner side on a chilly evening!

Get ready for some Chili yumminess when you make this flavor packed Crockpot Chili Recipe!
Craving some comfort food tonight? This Crockpot Macaroni and Cheese Recipe is the ultimate classic comfort dish!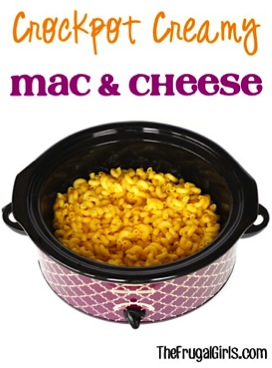 Don't miss out on anything!  Get all the latest fun new Frugal Girls Recipes, Tips + more right here…