I may get
paid
for ads or purchases made through links in this post.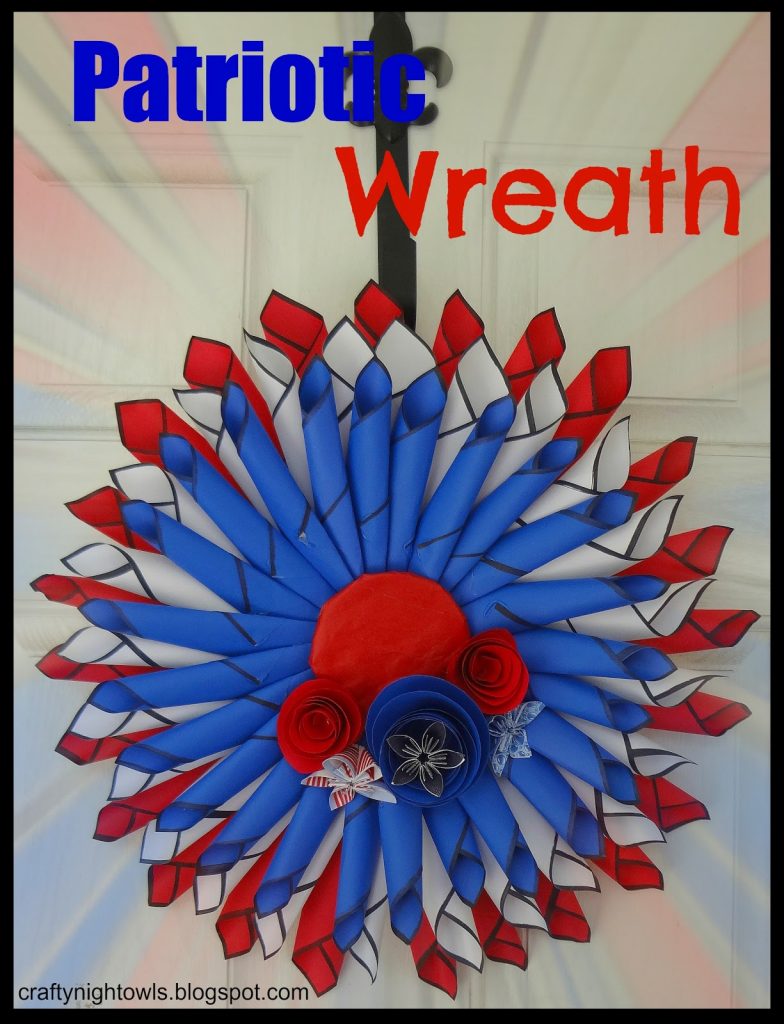 Following is a fun DIY Patriotic Wreath and
guest post by Crafty Night Owls… enjoy!!
DIY Patriotic Wreath
Related:
I am in love with my new front door wreath. It just screams patriotic joy!
What's great about this wreath is that it can work for May and July.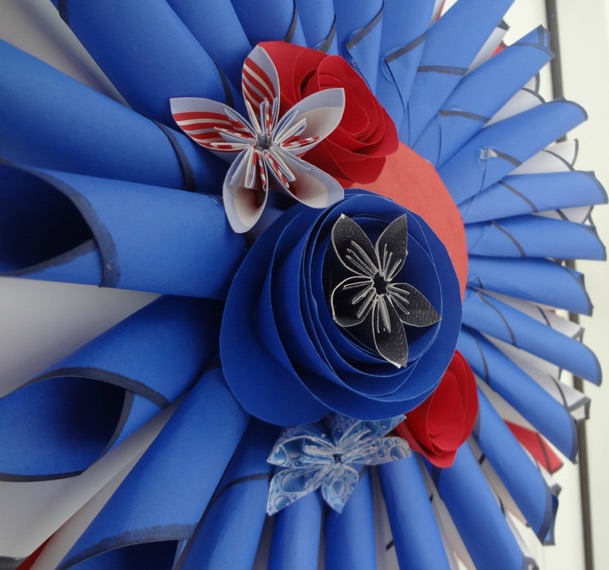 What You'll Need:
paper
scissors
black marker
glue gun
cardboard
tissue paper
love
Here's how I made it: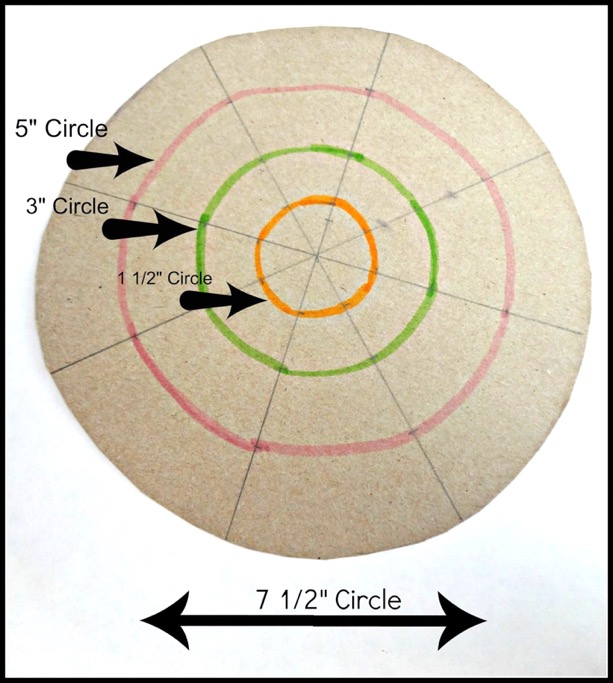 Start by cutting out a 7 1/2″ circle from chipboard or cardboard. (this was the back of cereal box)
Make 3 more circles for guidelines: 5″, 3″ and 1 1/2″ circles.
This is were you are going to place the scrolls.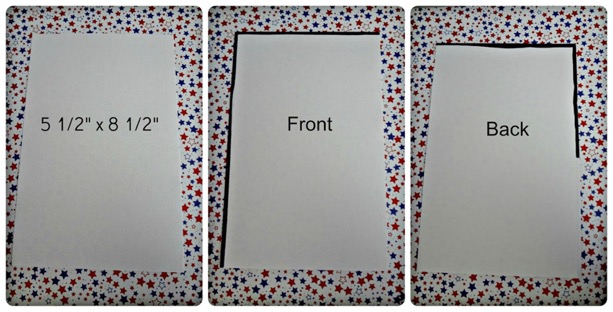 To make the scrolls you will need 5 1/2″ x 8 1/2″ sheets of paper.
If you want the black edges on the front, you place the marks on the left and top.
On the back it will be all the way across the top and 1/2 way down the right side.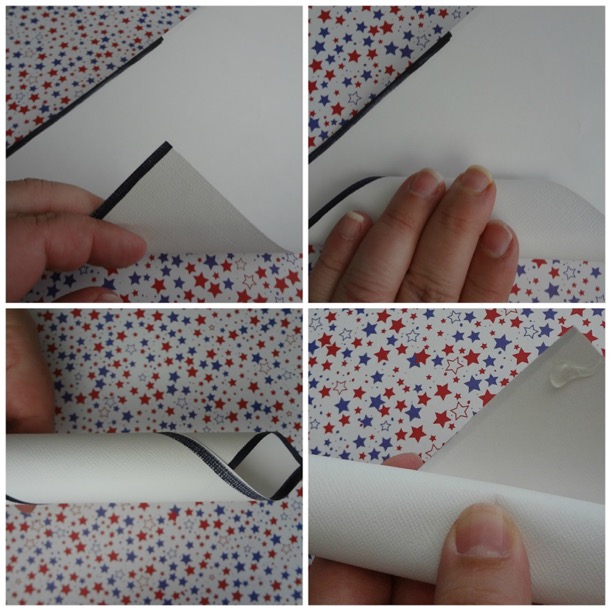 Now how to curl it. front facing down, grab the top left corner and start to roll diagonally towards right bottom side of paper.
Once your scroll is complete, secure it with a dab of hot glue.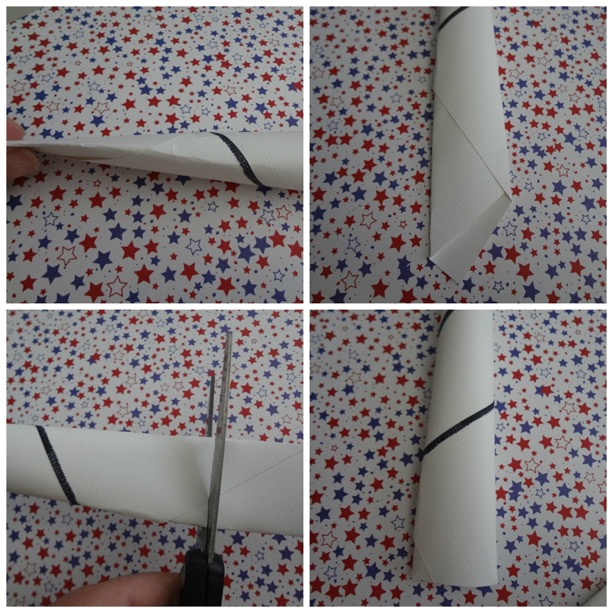 Getting your scrolls ready for the wreath. flatten the bottom end of scroll.
Cut off about 2-2 1/2″ off the bottom of your scroll. This will make it easier to add onto the wreath.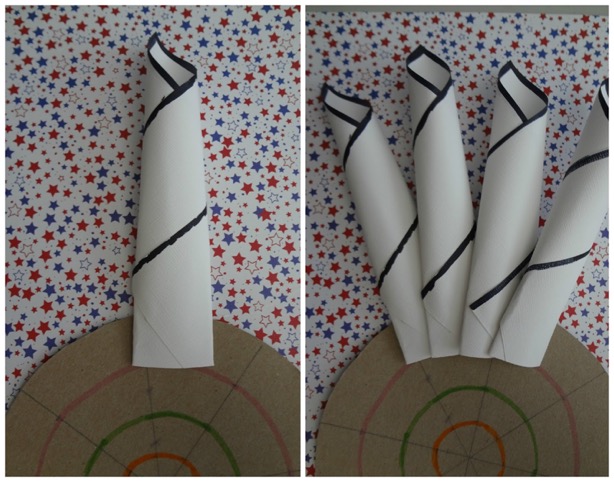 Start adding your scrolls. The cut off end of your scroll will line up with the pink 5″ circle.
While adding more, work in one direction and overlap a little.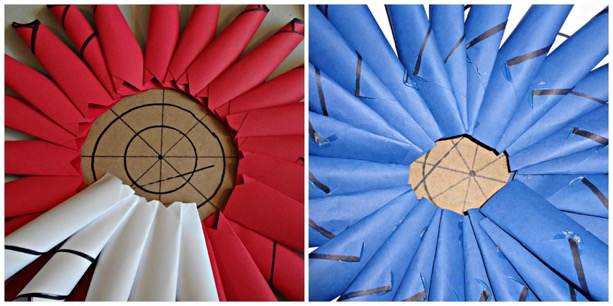 Your second layer is the green 3″ circle and the 3rd layer is the orange 1 1/2″ circle.
(don't let my 2nd layer photo confuse you, the one on the left. In that picture the red is the 1st layer and the white is the 2nd layer, it's from my first wreath)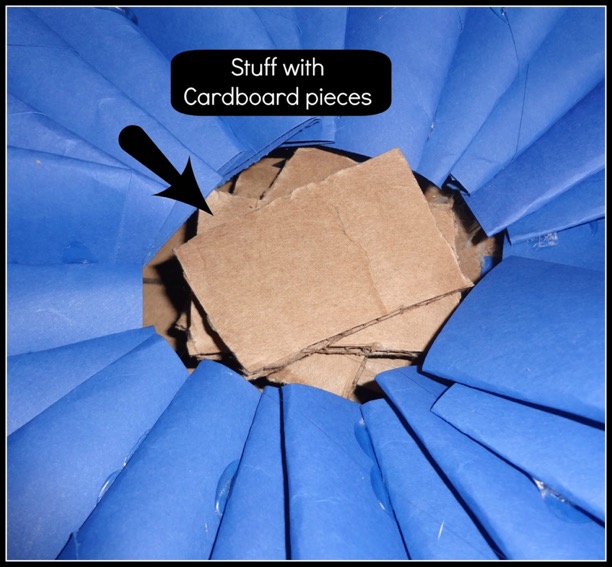 When you get all 3 layers put on the middle hole is going to be a bit deep. To fix this I took small pieces cardboard and stacked them until it filled the hole.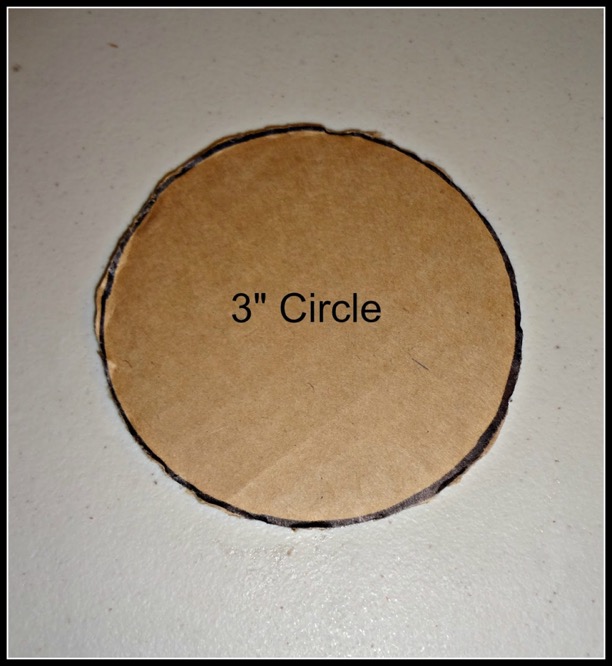 Now for the center… I cut out a 3″ circle and covered it with red tissue paper, then applied it to the stacked cardboard pieces.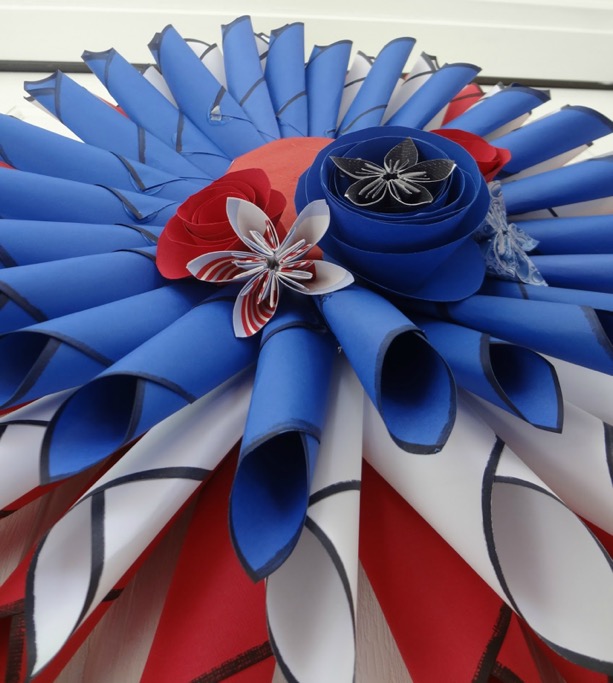 Your probably wondering, so how do I make the fantastic flowers to add to the front. You can find tutorials – Here and
Here! Happy Patriotic JOY!!!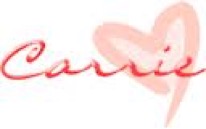 Hi, I'm Carrie with CraftyNightOwls. I started my blog 9 months ago so that I could share my love for crafts, DIY decor, cooking and parties.
I live in Riverton, UT with my Wonderful husband and 2 kittens Pepper and Chloe. I'm looking forward to meeting terrific people through blogging.
Check me out at on My Blog | Pinterest | Twitter | Facebook
On the hunt for more Fun Crafts and Homemade Gift Ideas? Check out these fun ideas…
Make your 4th of July memorable when you make some fun 4th of July Crafts!!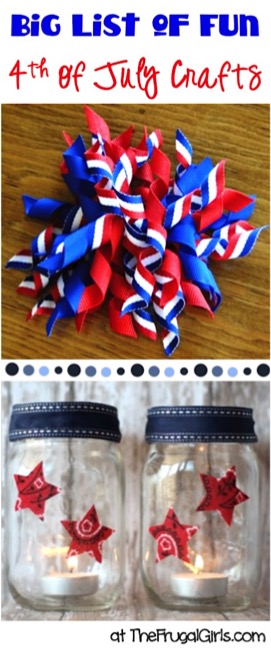 Feeling crafty?? It's time to get your Craft on and get inspired to do some fun crafts!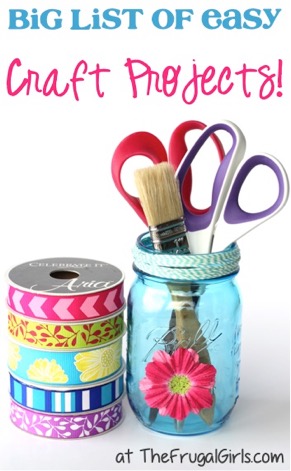 Give your home a gorgeous makeover with these Easy Designer Home Decor Tips and Tricks!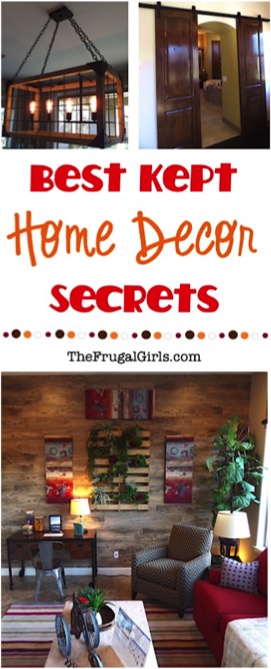 Planning your patriotic party? Check out this HUGE list of Fun 4th of July Recipes and Party Food Ideas!