I may get
paid
for ads or purchases made through links in this post.
Make your dollar count with these tips for Creating Curb Appeal on a Budget!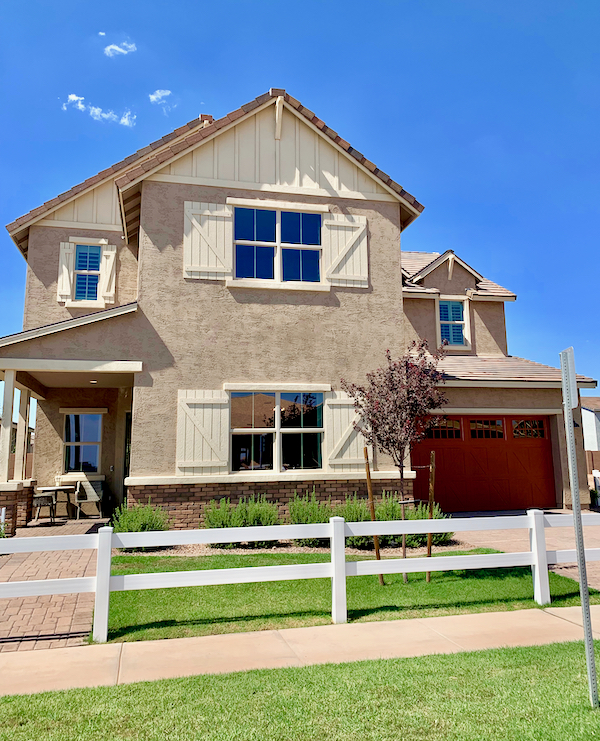 Nothing beats the look of a fabulous home with amazing curb appeal.
That "amazing home" can be your home when you follow these tips for Creating Curb Appeal on a Budget!
Whether you plan to sell your home or enjoy your home for years to come, these ridiciulously simple Curb Appeal Projects can be tackled any weekend.
Related:
Creating Curb Appeal on a Budget ::
It's amazing what a little paint can do!  Painting your door with some fresh coats of pretty paint makes such an impact, and is such a frugal way to add some instant curb appeal!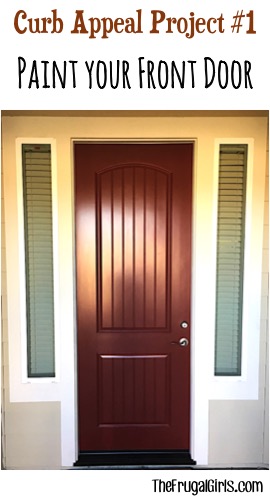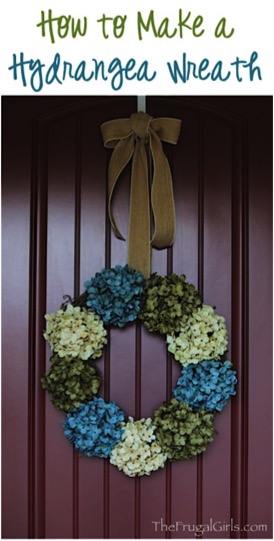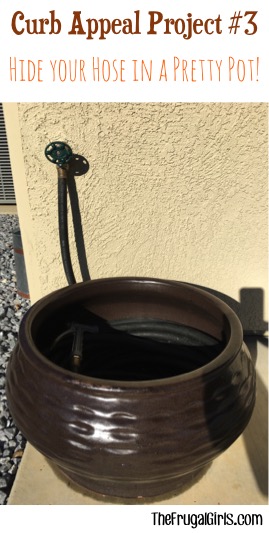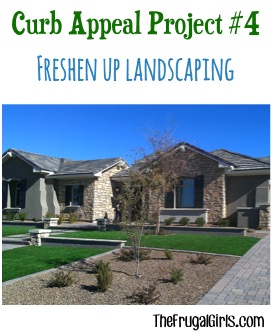 Project #5: Create the look of Custom Carriage Garage Doors with a simple DIY Carriage Garage Door Kit.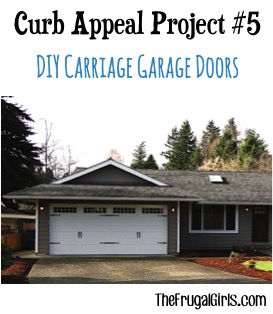 Project #6: Replace your Welcome Mat.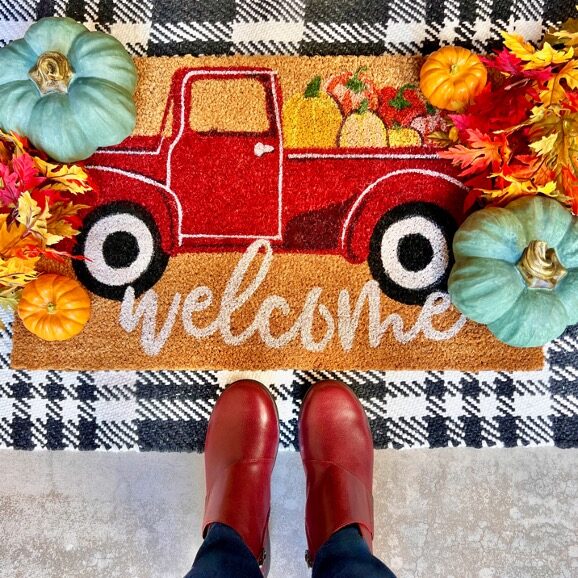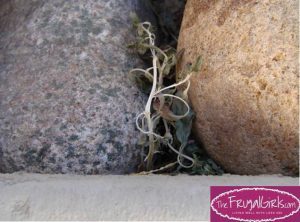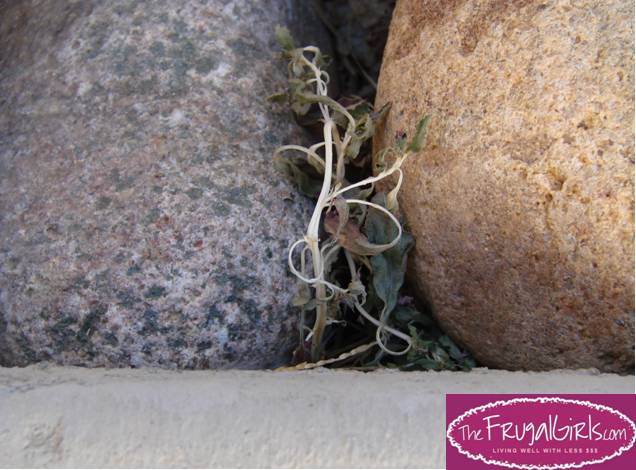 Project #8: Add some Faux Shutters to your front windows, and paint them to match your front door.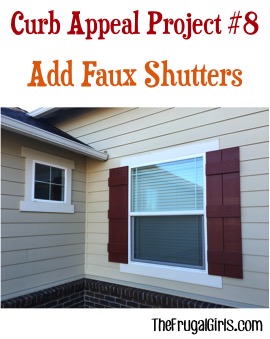 Project #9: Add a Pretty Bench with Pillows to your entry way.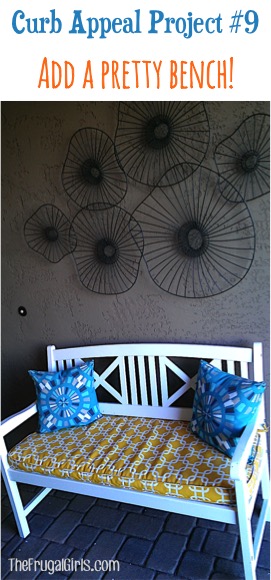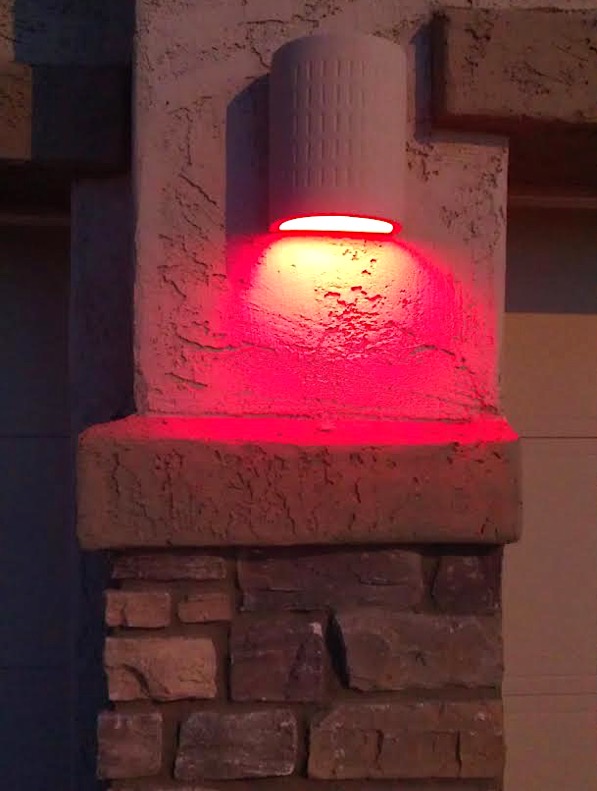 Now… it's time to get even more Inspiration for Your Home!!
I've got some proven Home Staging Tips to share with you, that are going to make selling your home so much easier!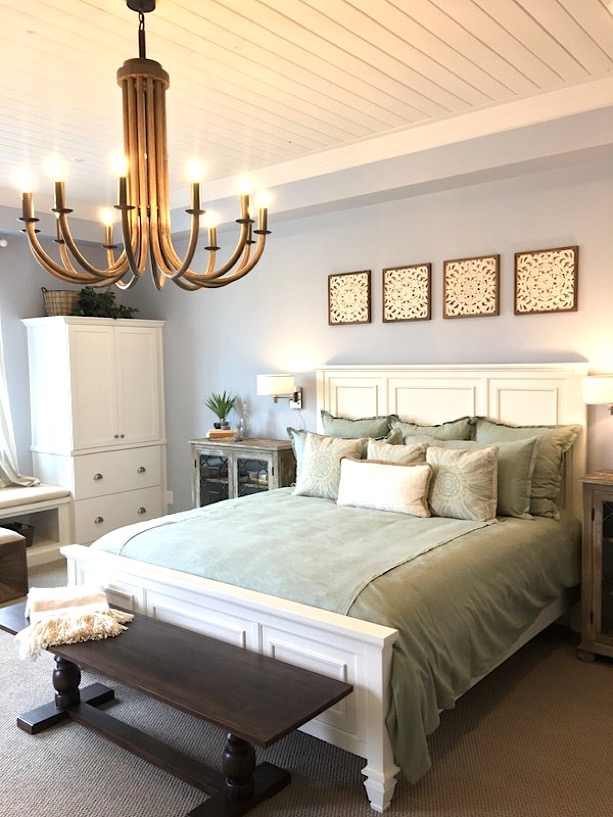 These simple tips and tricks are designed to put you at ease and help you with all of those little details when buying a house for the first time.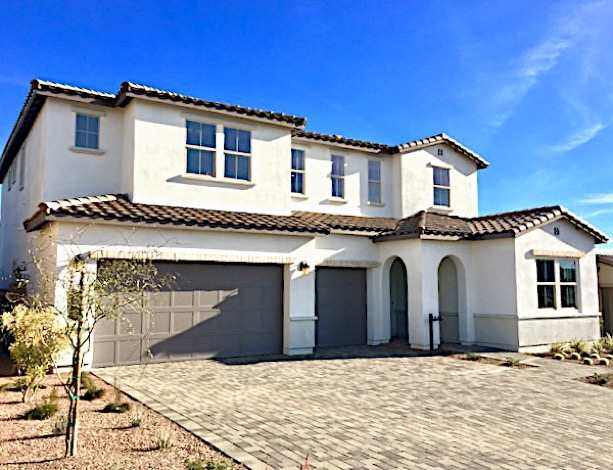 Handle your next move like a pro with these Moving Packing Tips and Tricks that you can't afford to miss!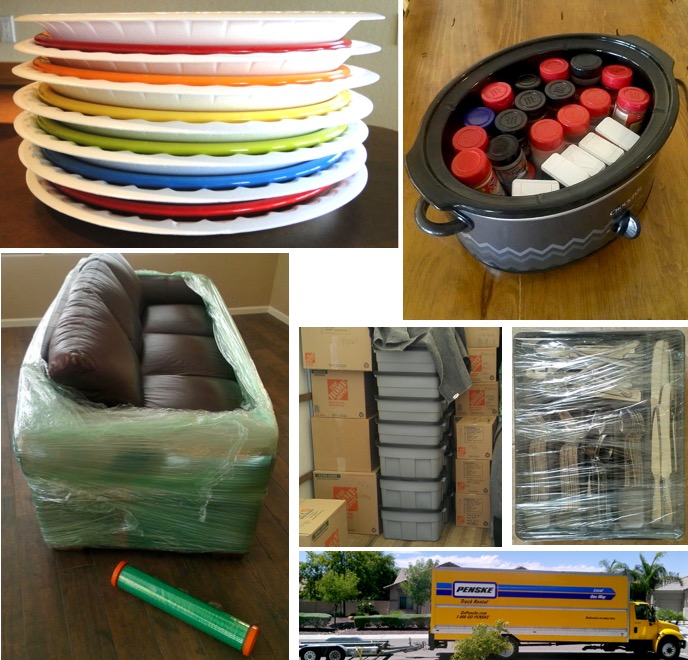 Whether you're wondering how to organize a messy garage or how to make your space work better, use these Garage Organization Ideas on a Budget to take back control!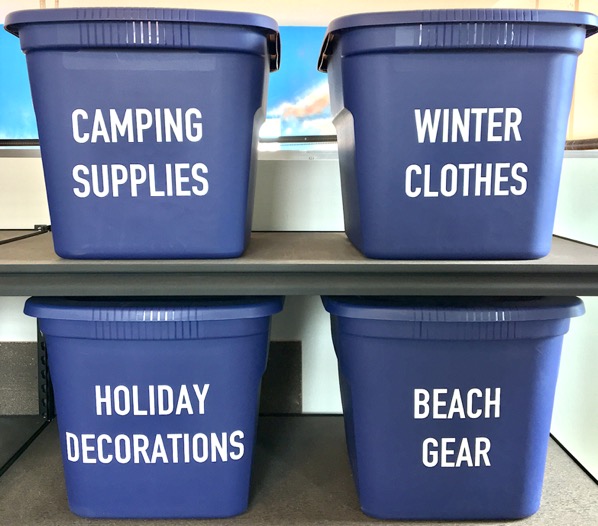 Nothing beats coming home to an organized home!  Put these Home Organizing Tips and Tricks to use and you'll love the results!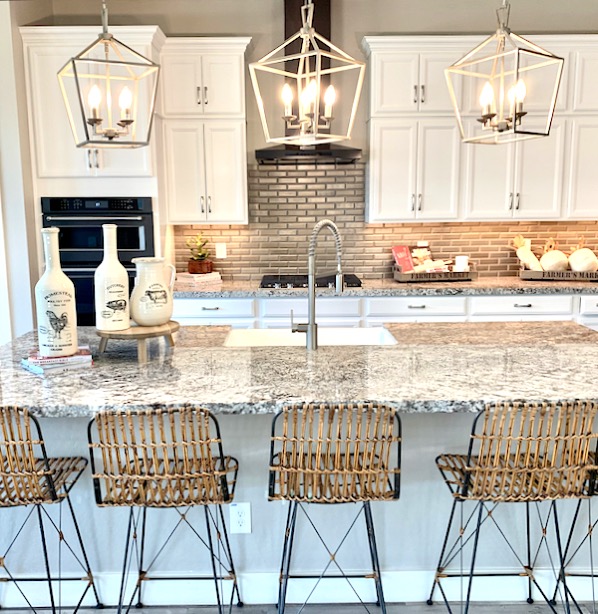 It's true… you can LOVE your house and save BIG all at the same time!  Are you ready to start saving?  Check out these affordable ideas and frugal hacks for your home.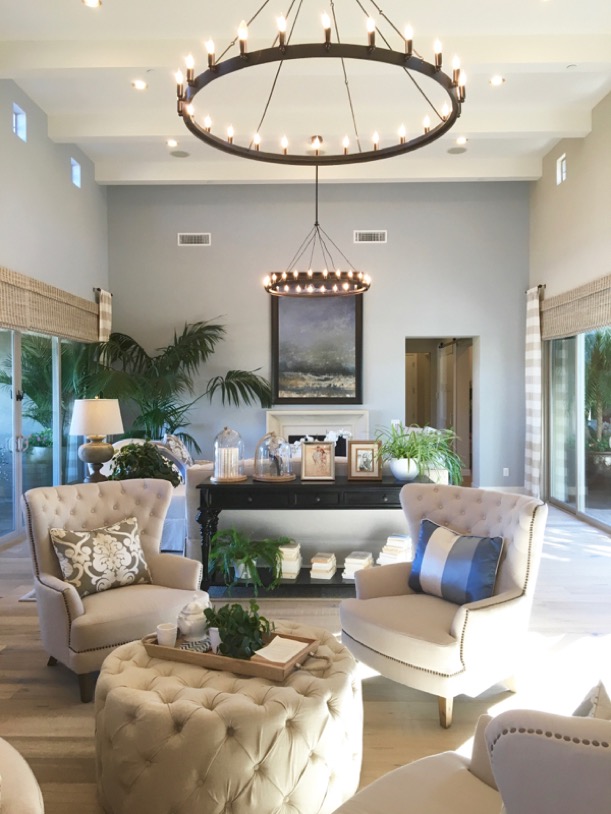 Give your home a gorgeous makeover with these Easy Designer Home Decor Tips and Tricks!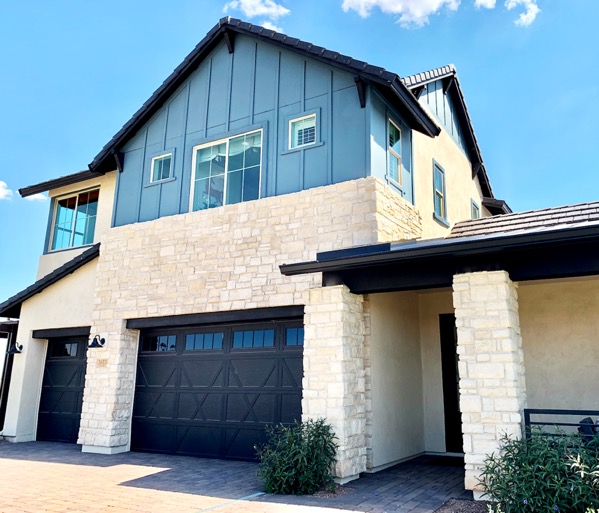 Frugal Girls LOVE great deals!  Before you shop for Home Decor, check out these Insider Tips + Shopping Hacks that will save you so much money at your favorite decor and home improvement stores!!
Want even more easy DIY inspiration for your home?  Don't miss out when you follow The Frugal Girls on…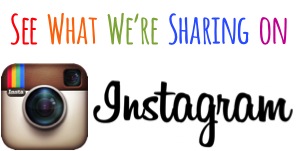 So do you have another tip or trick for Creating Curb Appeal on a Budget??
Leave a comment & share!