I may get
paid
for ads or purchases made through links in this post.
Give any room an adorable makeover or deck out your next party with these easy DIY Pinwheels Tutorial!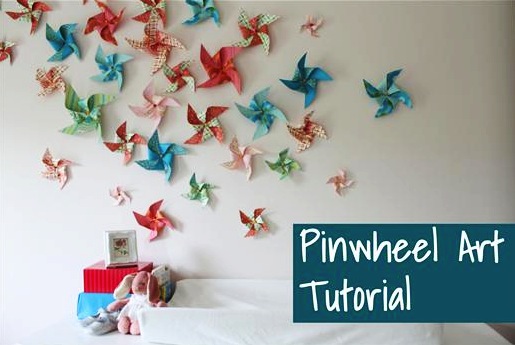 Following is a guest post by Kelly at View Along the Way… enjoy!!
DIY Pinwheels Tutorial
Hi there fellow Frugal Girls! I'm so excited to be here sharing a fun little DIY Pinwheels Tutorial that gets high-impact decorating results for almost no cost. (Total win!)
I'm Kelly and I blog about DIY home decor at View Along the Way.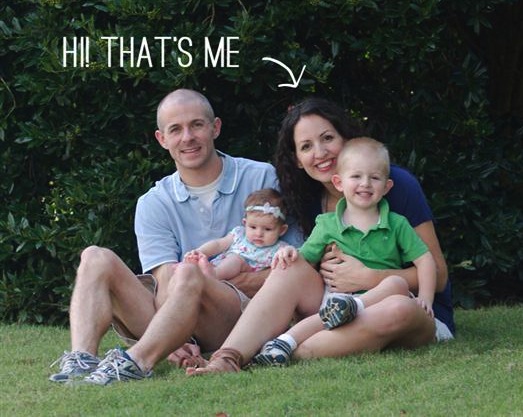 My husband and I are fixing up our once-tragic foreclosure on the tiniest of budgets. It's all a work in progress, but you can check out our befores-and-afters right here!
Here's a little experiment for you: hold a pinwheel and blow on it to make it spin, and just TRY not to feel a little joy in your heart. You CAN'T do it. Pinwheels are bearers-of-joy and there's no getting around it.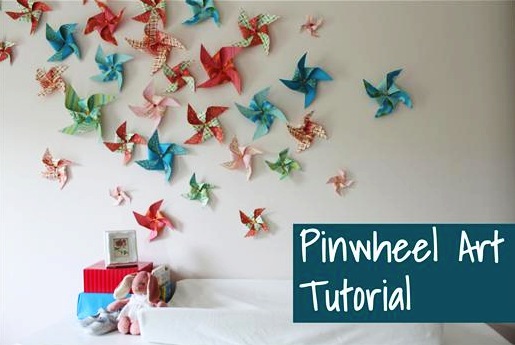 That's why when it came time to decorate the nursery for my baby girl, I decided to create a whole wall of pinwheels that actually spin!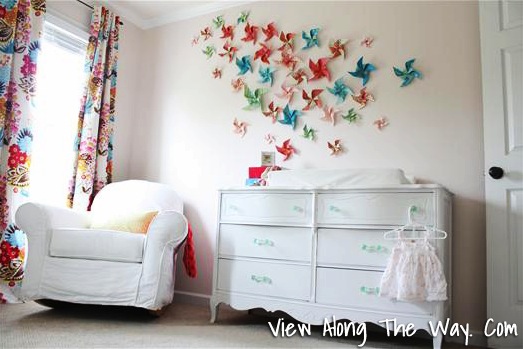 Bonus: they work as excellent baby-entertainment devices during diaper changes!
Creating your own wall of working pinwheels is easy amd inexpensive, and will add just the perfect touch of whimsy for a kids room or playroom!
You'll Need…
Double-sided cardstock
Scissors
Hot glue
Some sort of hole-punching device that is not a hole punch
Pins
Step 1: Cut out cardstock squares
I bought one of those $20 books of cardstock from Michaels for this project, but then seconds before I started cutting it up, I found this pretty book of leftover paper I had from my friend's baby shower. SCORE! It was perfect. And free.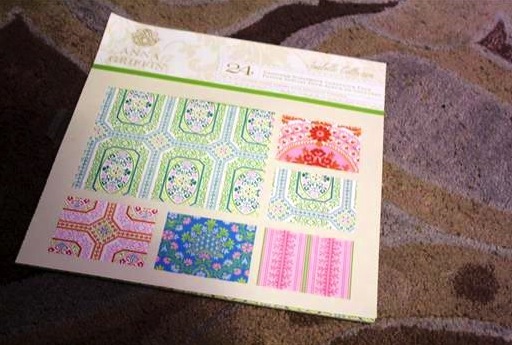 I wanted a bunch of different sizes, so I cut out 8-inch, 7-inch, 6-inch, 5-inch, 4-inch and 3-inch squares. I just cut all of my leftover paper without counting how many squares I was making…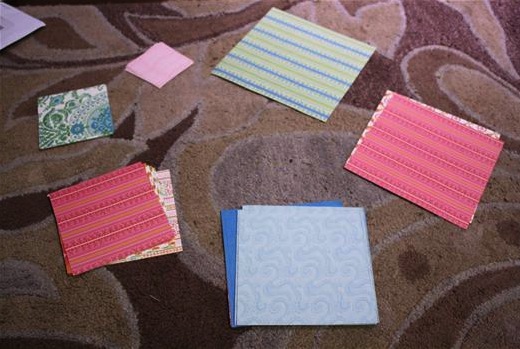 Step 2: Fold and cut each square
Fold each square diagonally and crease.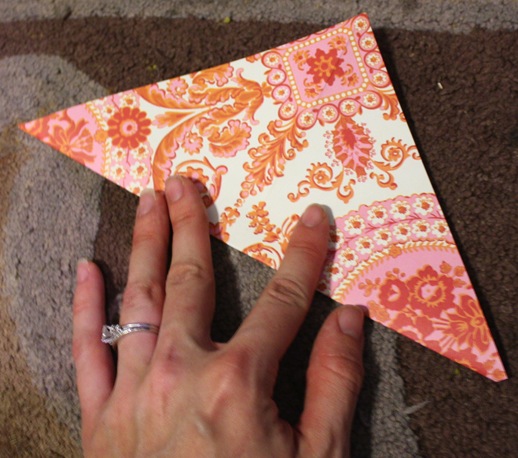 Someday I will learn that bloggers should get regular manicures.
Unfold, then refold diagonally the other way and crease. Unfold again, so your square looks like this: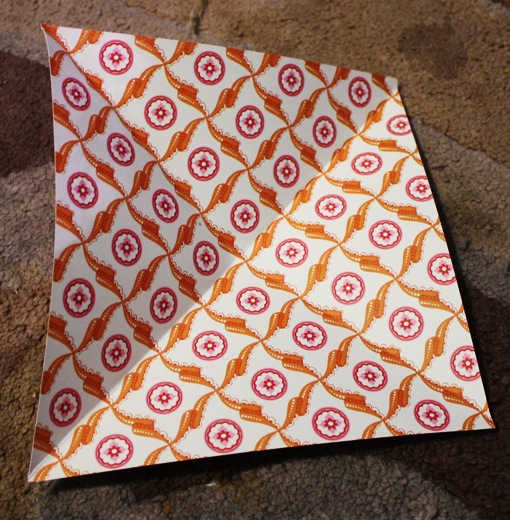 Now cut down each crease until about an inch or so away from the center.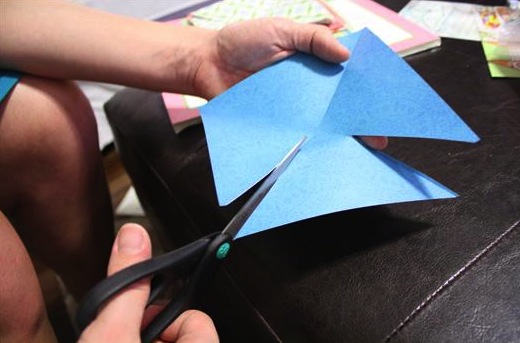 Step 3: Fold in the corners to shape your pinwheels
Fold every other corner in toward the center of your square and hot glue it.
Step 4: Punch a hole in the center
I tried to just stick my pin in the center of the pinwheel and into the wall, but the pinwheel was so tight around the pin that it didn't spin, so I had to make a larger hole that allowed it to be looser and spin more easily. I tried a hole punch but it was too small to reach the center of some of my pinwheels.
Enter this bad boy: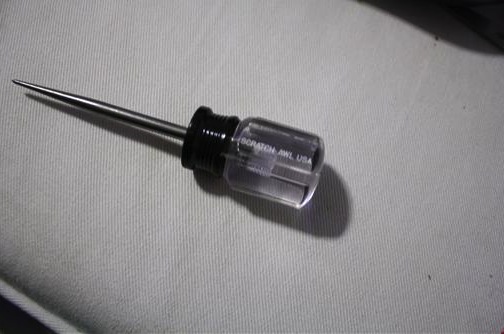 That is a scratching awl, according to my husband, who knows these things. I just needed something that would impale the pinwheels to within an inch of their life. Wow, why did this have to get gross? Sorry.
I stuck the awl through the center of each pinwheel so I got a good, wide hole that was larger than the pins. It's important for the hole to loose around the pin so the pinwheel can spin.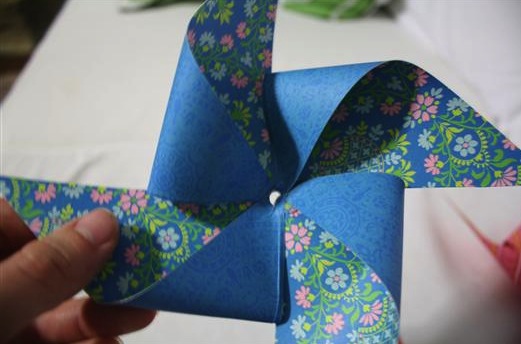 You're also punching through hot glue, so make sure you do this on a hard, safe surface. And not on the ottoman. Which is what I may have been doing before the hubs caught me and acted like it might not be a good idea to make holes in our ottoman.
How else is a girl supposed to justify buying a new ottoman around here?
Step 5: Display
I found these cute pins at walmart, but you could also use more simple pins and even cover them in buttons or something cute.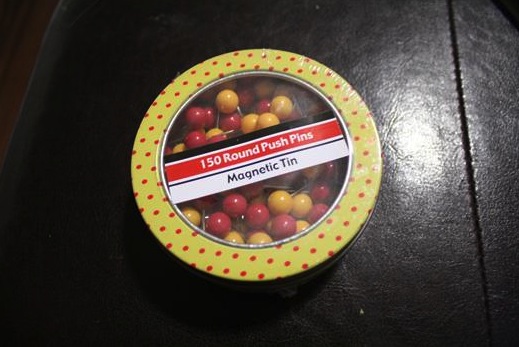 Then I just stuck the pin through the hole in the pinwheel and into the wall.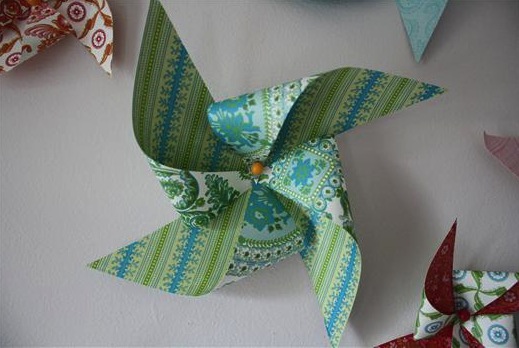 I didn't lay out my arrangement in advance or even really know what I was going to do until I did it, but I started with the larger pinwheels in the center, and scattered the smaller ones toward the outside to get kind of a floating-away effect.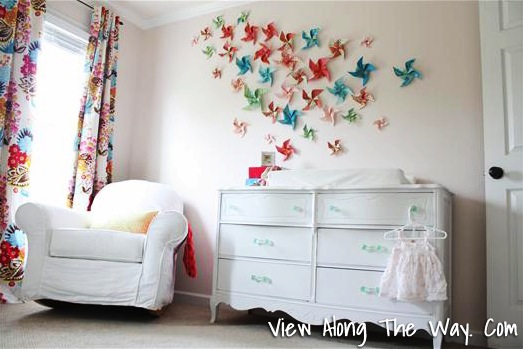 At this point, you could attach your pinwheels to anything. Stick them in a pencil eraser for a traditional pinwheel-on-a-stick…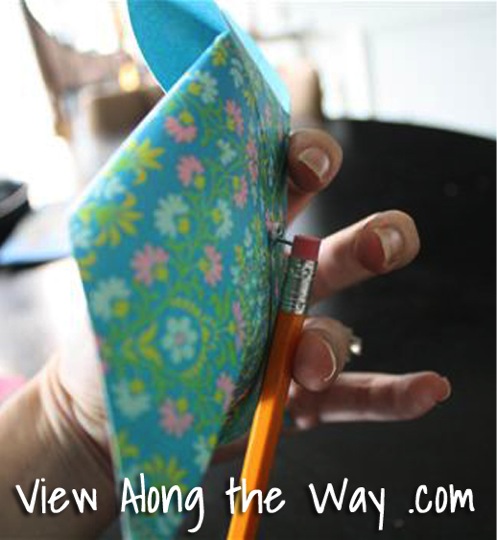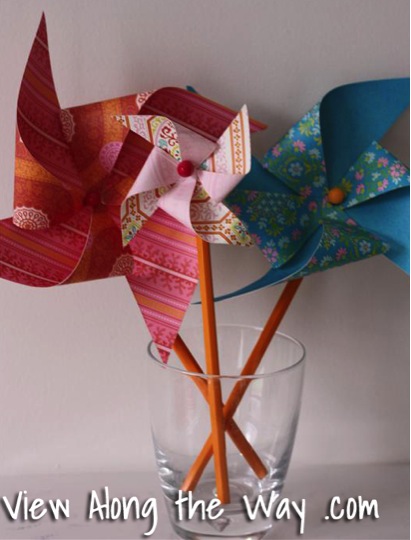 or attach them to ribbon for a sweet little pinwheel garland, or tape them to your face or something. (Not recommended.)
And that's how you make an art installation for almost no cost! Speaking of low cost, we did my baby girl's entire nursery – furniture included! – for under $500. Here's a little peek, but don't forget to stop by and check out the whole baby girl nursery reveal!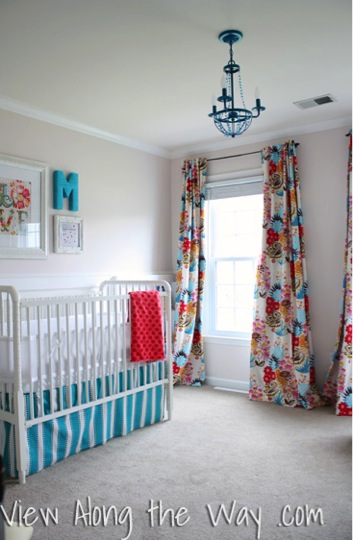 If you love decorating on the cheap (like, SUPER cheap!), I'd love for you to swing by my blog, or follow along on Facebook and Pinterest. I'd love to connect with you!
You can never have enough creative ideas.  Find even more Craft Projects and Home Decor ideas for your home below…
Feeling crafty??  It's time to get your Craft on and get inspired to do some fun crafts!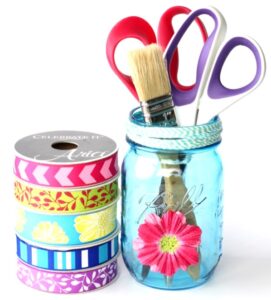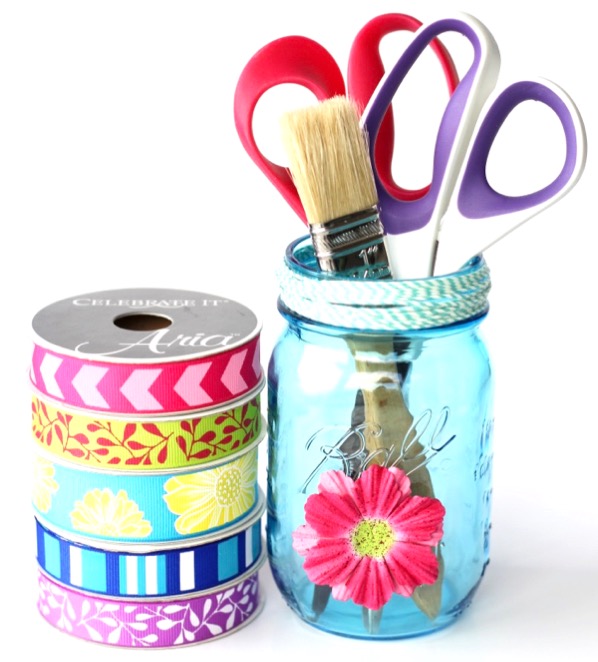 Give your home a gorgeous makeover with these Easy Designer Home Decor Tips and Tricks!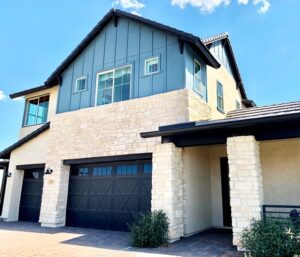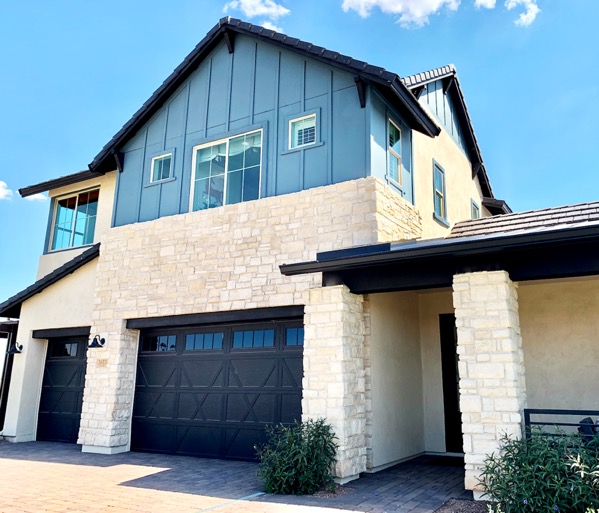 So have you tried making this DIY Pinwheels Tutorial yet?
Leave a comment and share…