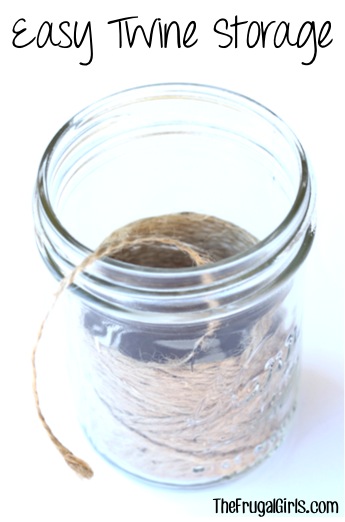 Jute Twine is one of my favorite Craft and Garden supplies, and I've got an Easy Twine Storage Tip for you!
I use twine a LOT, so love to keep it handy, but also want it tidy!  A place for everything, and everything in its place, right? 😉
Well… you know I've got quite an infatuation with Mason Jars, and Wide Mouth Pint Jars just so happen to be the perfect size to fit a roll of twine!  Simply pop it in, and leave the top dangling out to pull from… no more messy jumbled twine globs!  Easy-peasy, and all organized!
Need more Twine?  Check out these sweet deals with Twine on Sale!
Check out more fun Tips below…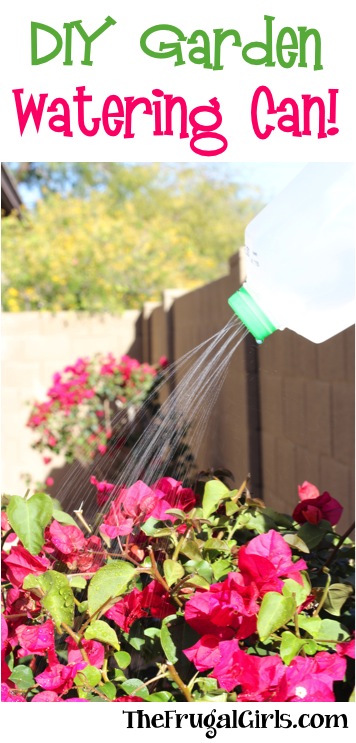 Thanks for supporting The Frugal Girls!