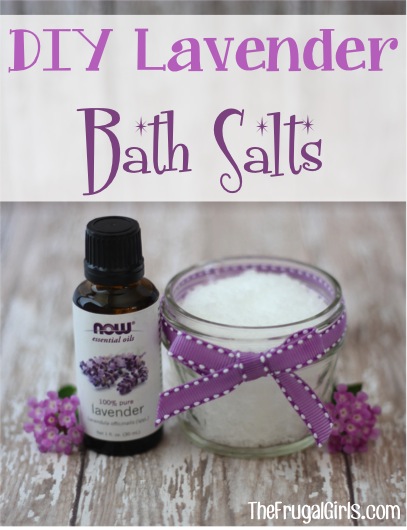 Is it time to say so-long to the stresses of the week?
You'll love sinking into a bath filled with soothing, relaxing
Lavender Bath Salts
!
This also makes a fabulous Gift in a Jar to give!
What You'll Need…
What You'll Do:
Mix together Epsom Salt, Baking Soda, Essential Oil Drops, and optional Food Coloring.  Stir well.
Transfer to jar, and tie a bow with a pretty ribbon or some twine.
This is so quick to put together, and makes a fabulous homemade gift!
If pampering yourself… add approx. 1/2 cup of bath salts to your bath.  Relax and ENJOY!!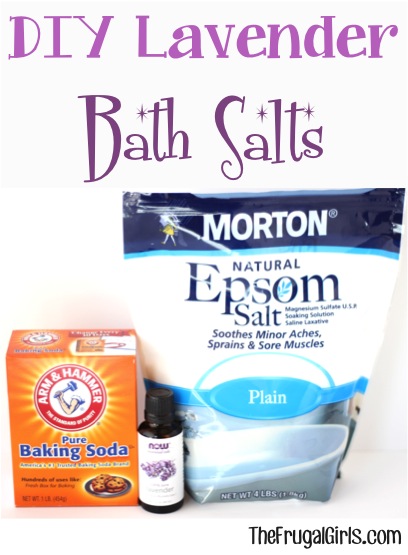 Get inspired with more fun Gifts in a Jar!  Thanks for supporting The Frugal Girls!
Find more Fun Inspiration with The Frugal Girls here: