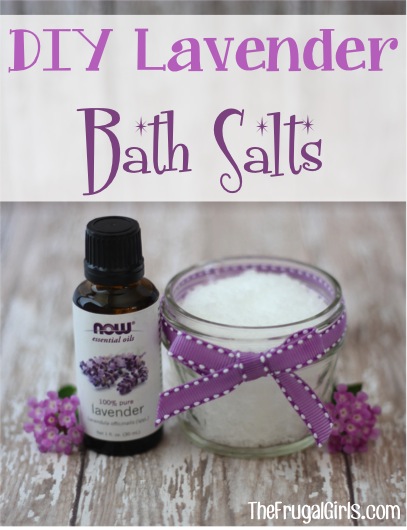 Is it time to say so-long to the stresses of the week?
You'll love sinking into a bath filled with soothing, relaxing Diy Lavender Bath Salts!
This also makes a fabulous Gift in a Jar to give!
Those who look to Him are radiant!  Psalm 34:5
DIY Lavender Bath Salts Recipe
What You'll Need…
What You'll Do:
Mix together Epsom Salt, Baking Soda, Essential Oil Drops, and optional Food Coloring.  Stir well.
Transfer to jar, and tie a bow with a pretty ribbon or some twine.
This is so quick to put together, and makes a fabulous homemade gift!
If pampering yourself… add approx. 1/2 cup of bath salts to your bath.  Relax and ENJOY!!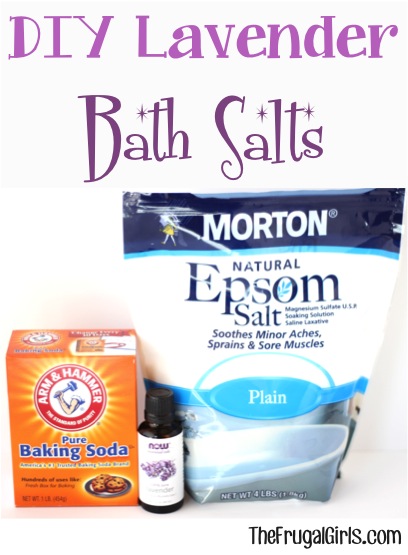 On the hunt for more Relaxing, Calming, and Invigorating Bath Salt Recipes?  Get inspired below…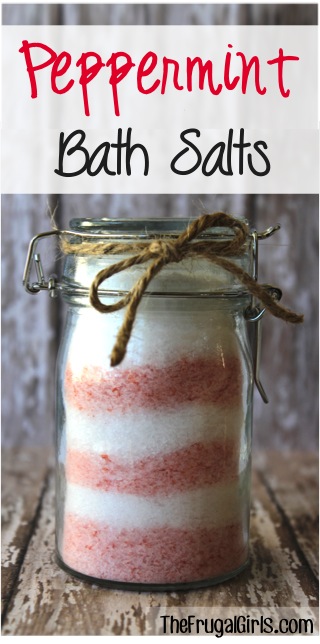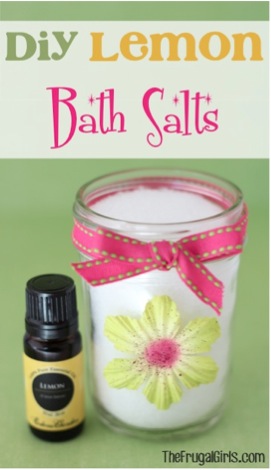 Thanks for supporting The Frugal Girls!