Enjoy your truffles guilt-free today when you make this Skinny Peanut Butter Truffles Recipe!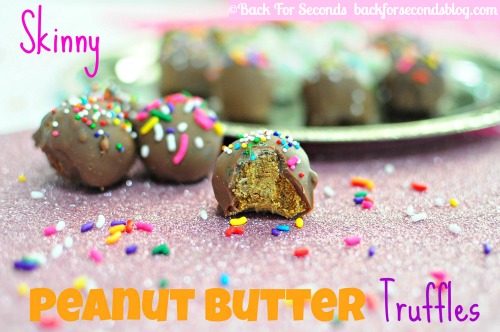 Following is a delicious Skinny Peanut Butter Truffles and guest
post by Stephanie at Back For Seconds… enjoy!!
Hi Frugal Girls! I'm Stephanie from Back For Seconds and I am so excited to be here again sharing a fun recipe with you! Over at my blog it's Skinny January and I have been sharing healthy, easy, scrumptious recipes with my readers all month long.
I'd love to have you swing by and check them out! Now let's get to today's treat: Skinny Peanut Butter Truffles!
Not too long ago I made Skinny Caramel Truffles. I surprised everyone with my secret ingredient. That was fun 😉 Well, today I am at it again. This time though, I am using peanut butter. I know! Now you may be thinking: How are these skinny? Doesn't peanut butter have a lot of calories?
My answer? Yes. But if you are using good peanut butter it is actually healthy! Full of protein and fiber! They are good calories, so there's no guilt, mmmkay?
The sweetness in these truffles comes from a banana – NO SUGAR, so these are practically a meal. A healthy meal! Protein: check. Carbs from Fruit: check. Healthy Fat: check Cuteness from Sprinkles: check. Oh, wait…
Related:
Skinny Peanut Butter Truffles Recipe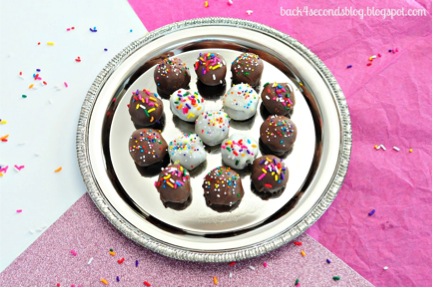 Skinny Peanut Butter Truffles Recipe!
Ingredients
1

cup

finely ground Fiber One cereal

¾

cup

creamy peanut butter

½-1

ripe banana

12

oz

dark

milk, or white chocolate

sprinkles

optional
Instructions
In a food processor grind the cereal as finely as possible.

Add in the peanut butter and 1/2 banana and pulse until it all comes together. If it seems a bit dry add in more banana. I did not add any sugar and me and my 3 year old could not stop eating the "dough". If you want it sweeter go ahead and add a little sugar – just keep in mind you are dunking them in chocolate, so they will get a little more sweetness from that.

Roll the dough into balls and lay them on a cookie sheet.

Freeze for about 30 minutes.

Melt chocolate and dunk each truffle completely. Scoop them out of the chocolate with a fork and tap it on the side of the bowl to remove excess chocolate. Add sprinkles immediately.

Store at room temperature for up to 24 hours. Refrigerate or freeze for longer shelf life. Best served at room temp!
What You'll Need to Make This Recipe: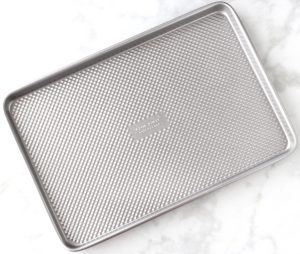 ****************************************************************************************
I would be tickled pink to have you follow Back for Seconds! Here's where you can find me:
Facebook  /  Pinterest  /  Twitter  /  Instagram
Thanks so much for having me, Heidi!
So are you still hungry??  Check out even more really fun Cake Pops Recipes, Truffles Recipes, and delicious Christmas Dessert Recipes…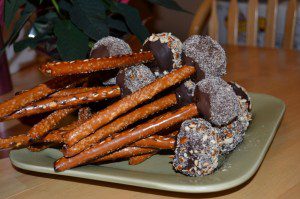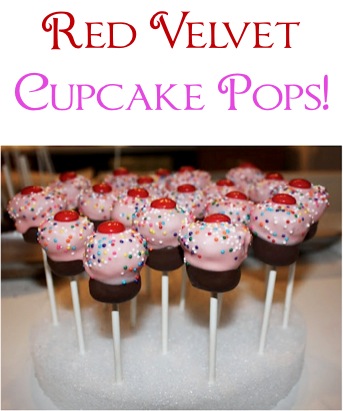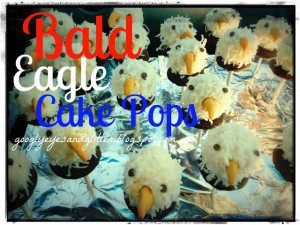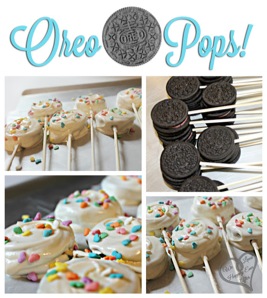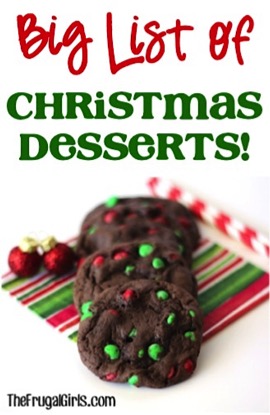 Score frugal gift ideas for the Kiddos, Teens, Dad, Grandma, Grandpa, Co Workers and more!