Here is a fun Christmas Recipe and creative way to put your candy canes to use… make some Candy Cane Brownie Lollipops!!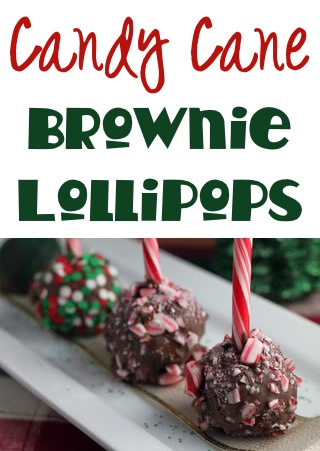 This Candy Cane Brownie Lollipops recipe and guest post comes from my sweet friend,
Katie Hostetter… enjoy!!

Candy Cane Brownie Lollipops Recipe
My friend at church gave me the recipe for Candy Cane Brownie Lollipops from The Pampered Chef. I thought they were too cute!
I gathered up the ingredients, and while I had a bit of a fiasco the first time around with melting the chocolate almond bark, I persevered. And my toddler, Bradley, had the best time breaking the candy canes into little pieces. 😉
Check out the steps below.
Candy Cane Brownie Lollipops Recipe
Here is a fun Christmas Recipe and creative way to put your candy canes to use... make some Candy Cane Brownie Lollipops!!
Ingredients
1

package

18-21 oz. fudge brownie mix (plus ingredients to make brownies)

24

candy canes

10

oz.

chocolate-flavored almond bark

Optional: Additional decorations

such as red jimmies
Instructions
Line sheet pan with a piece of parchment paper. Lightly spray with nonstick cooking spray and set aside. Prepare brownie mix according to package directions. Pour batter into pan. Bake 30 minutes, or until wooden pick inserted in center comes out with moist crumbs attached. Remove from oven to cooling rack, and cool for 20 minutes or until slightly warm.

Meanwhile, cut straight ends of candy canes off to form 4½-inch sticks. Place candy cane tops into resealable plastic bag, and crush into small pieces. Set aside.

Roll brownie into 24 smooth balls. You can use a coffee scoop or something like that to make them the same size. (I didn't have a coffee scoop, so I just eyeballed it. As with my homemade candy canes, these are like snowflakes. Every one is different!) Then, insert candy cane sticks into centers of balls, mounding brownie around each stick.

Place almond bark into small bowl. Microwave according to package directions until smooth. (The microwave method didn't work out so well for me, so I used the stove-top directions the second time around. Worked like a charm!) Spoon melted bark evenly over each ball, turning to coat completely. Allow excess bark to drip off. Dip into reserved crushed candy canes or jimmies, and stand upright on a piece of parchment paper. Repeat with remaining almond bark, lollipops and crushed candy. Let stand until set.

You can place into miniature cupcake liners and wrap lollipops in cellophane, tie with ribbon and use as table décor, place cards, or take-home goodies for a special holiday touch.
Katie Hostetter is a mama to Bradley, registered nurse, and lover of all things domestic. She lives in a cabin on a farm in Kentucky and blogs at Frugal Femina. You can also chat with her on Facebook and Twitter.
Are you craving more delicious Peppermint Treats??  Get inspired with these fun ideas below…
Add some festive Christmas joy to your week with this fun Candy Cane Bark Recipe!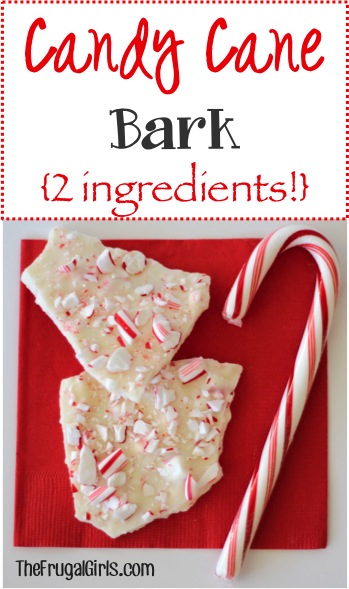 These Peppermint Crunch Dark Chocolate Cake Mix Cookies are a perfect taste of Christmas!

Make yourself another adorable gift in a jar with this easy Peppermint Crunch Dark Chocolate Cookie Mix in a Jar idea!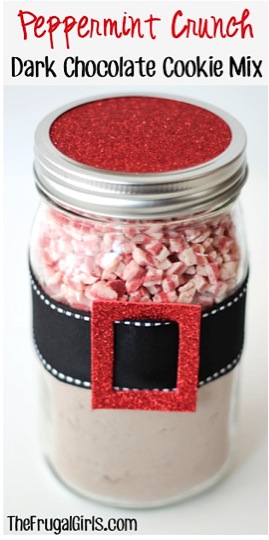 Skip to the best part of Christmas with these easy Christmas Dessert Recipes!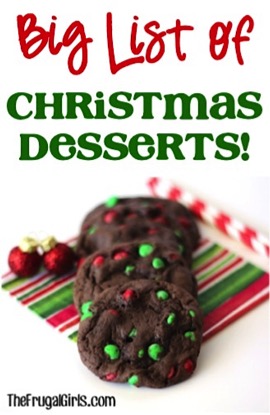 Grocery Money Saving Tips:
Want to know how to cut your grocery bill in half?  Keep more cash in your wallet with these easy money saving tricks!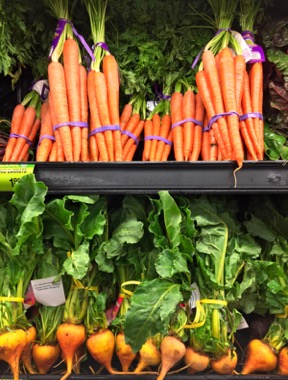 Have you made these little goodies before?
Can you come up with any creative toppings?
I'd love to hear some different ideas.  Just leave a comment below!