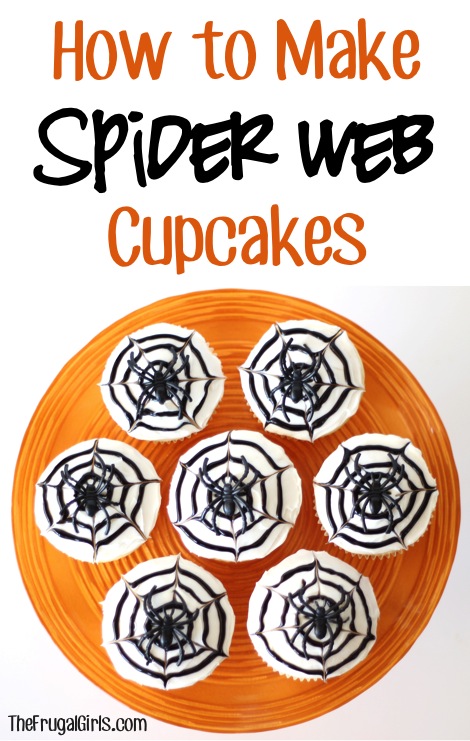 In real life… I am NOT a fan of spiders… but on cupcakes, they couldn't be cuter! 😉
A few years ago I took a cupcake and cookie decorating class at my local bakery, and they taught us how to make the cutest DIY Spider Web Cupcakes!
These are perfect for your Fall parties… and will definitely be a party-pleaser!