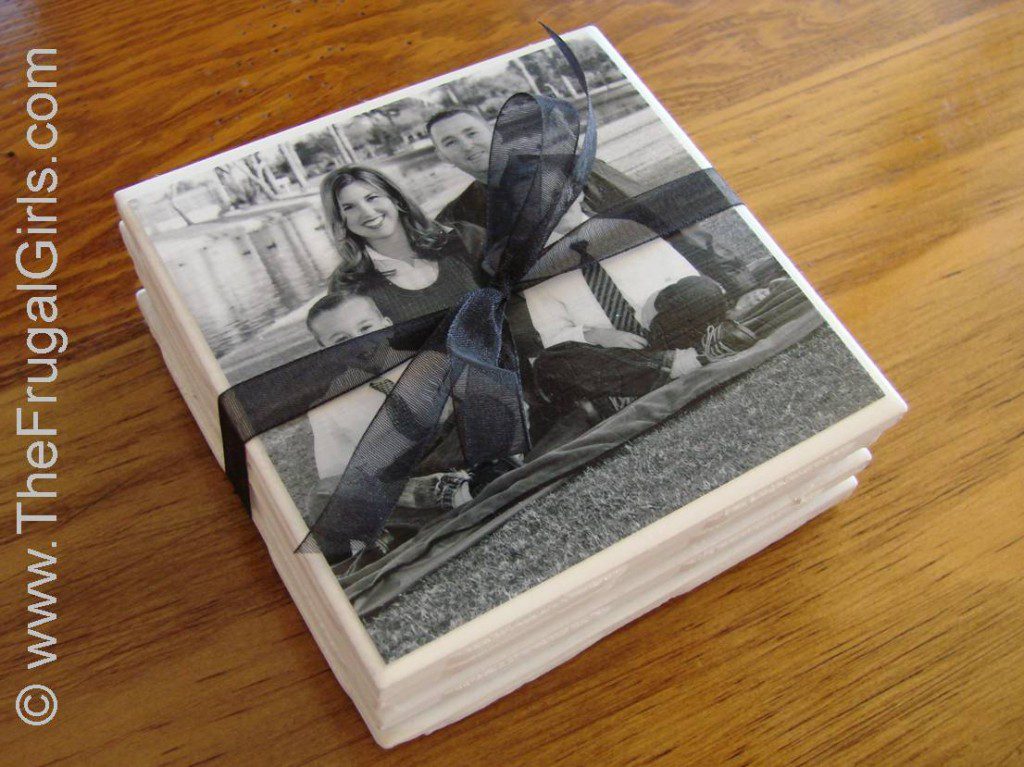 Do you remember the DIY Photo Coasters Tutorial I shared with you back in November?
Well… frugal friend GeorgeAnne emailed over a picture of the adorable coasters she made!  I love the photos she used ~ these are some seriously FUN coasters…
If you've been stocking up on all the free & cheap Photo Prints Deals, here's a great way to put your prints to use! 
Go here for instructions on how you can make DIY Photo Coasters!
They make great, thrifty gifts!! 😉
See Also:
More Fun Crafts & DIY Projects!
Got a Fun Craft, DIY Project, or Sweet Treat Recipe you'd like featured on TheFrugalGirls.com?? I'll be selecting several to feature each week from the Thursday Chic & Crafty Party, so come link-up your projects & recipes! I can't wait to see your fun ideas!!