I may get
paid
for ads or purchases made through links in this post.
Once you try this easy Homemade Graham Crackers Recipe, you'll never go back to store bought graham crackers again!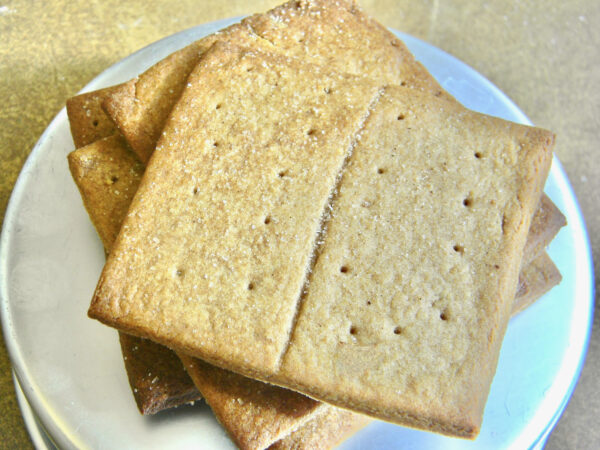 Following is a delicious Homemade Graham Crackers Recipe and guest post by Veronica at CookingMorningNooNight… enjoy!!
Homemade Graham Crackers Recipe
I am ADDICTED to Pinterest. Self-proclaimed, call it what you will, I probably need Pinterest Anonymous* sessions. If the seeping guilt of motherhood and 2 toddlers didn't cloud my vision I'd probably devote every waking hour to that sucker! It's just too good!
So even though we are settling after one week of moving and have boxes up the wazoo I couldn't pass up the chance to make these graham crackers.
I don't have a ruler (packed in a box) to make perfectly measured graham crackers, and I don't have a skewer to press in perfect circles (also in boxes). In fact, I don't even have a ROLLING PIN!
Related: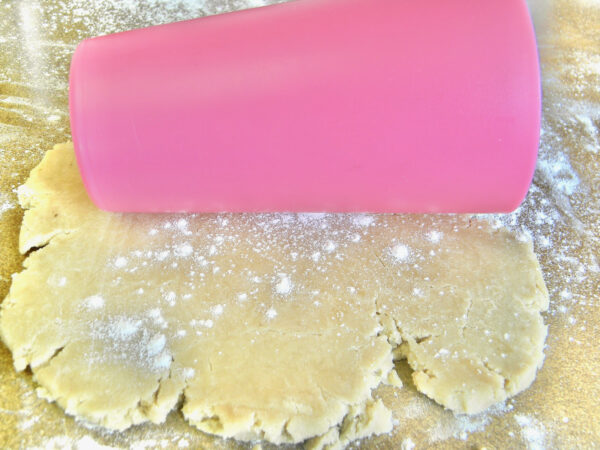 (Now that's what you call makeshift!)
So there's possibly, probably, most likely, a really good chance that when you make these they will turn out far prettier than mine.  But to the homemade chef… taste is all that really matters!  I hope you try them.
I'll be starting Pinterest Anonymous* meetings if anyone would like to join. It's only a 2 step program: 1. Set the computer down 2. Walk away.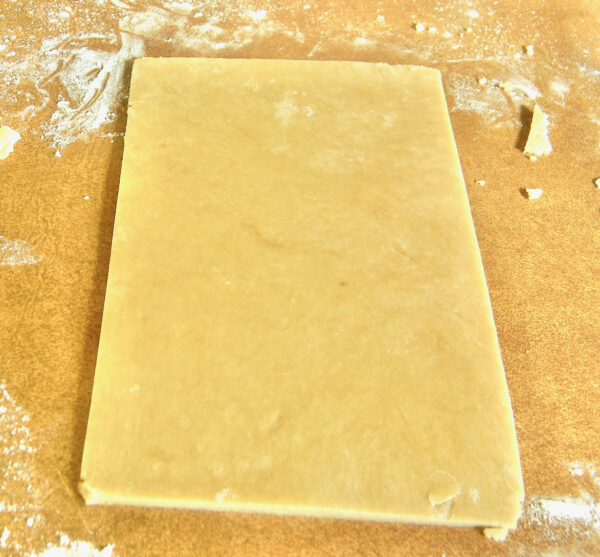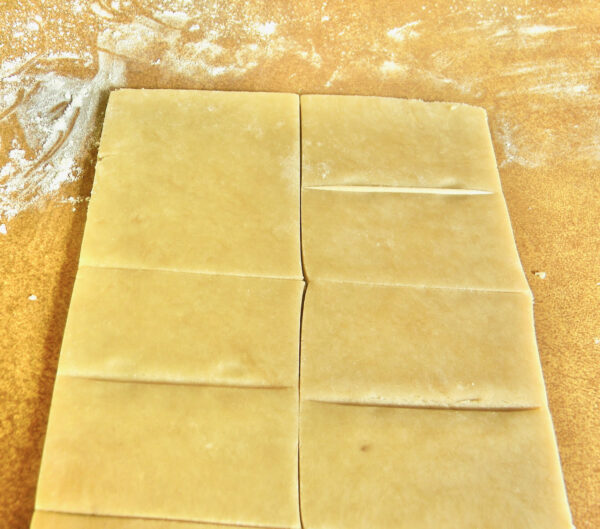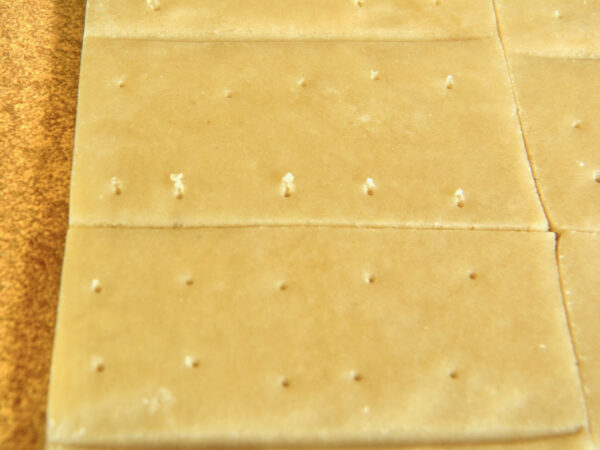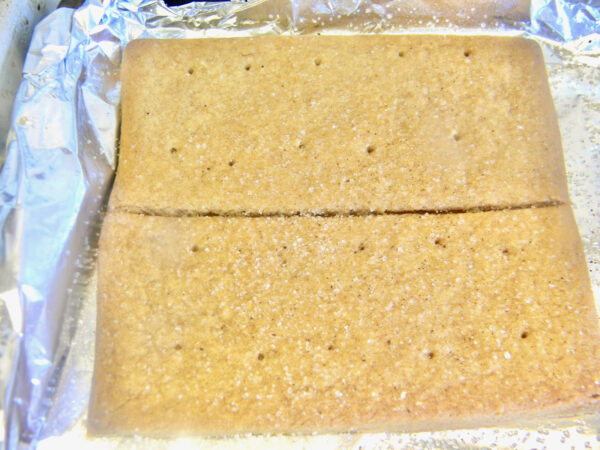 Enjoy with milk, peanut butter, chocolate frosting or our favorite… as S'mores…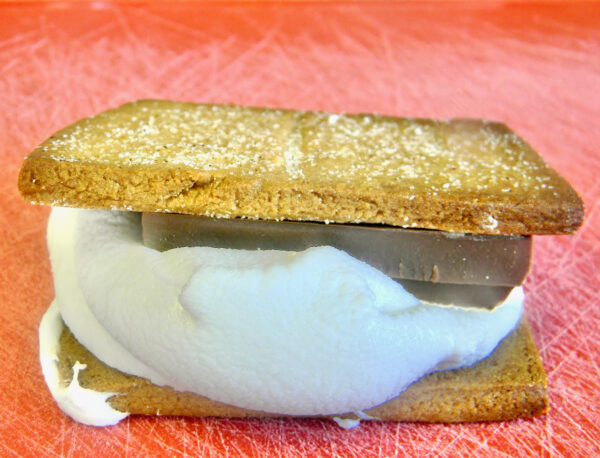 You're welcome 🙂
Homemade Graham Crackers Recipe
Once you try this easy Homemade Graham Crackers Recipe, you'll never go back to store bought graham crackers again!
Servings:
18
4×4 inch crackers
Ingredients
2 1/2

cups

all purpose

un-bleached flour, plus more for dusting

1

cup

light brown sugar

lightly packed

1

teaspoon

baking soda

¾

teaspoon

salt

7

tablespoons

unsalted butter

cut into cubes then chilled in the freezer

⅓

cup

honey

5

tablespoons

whole milk

2

tablespoons

pure vanilla extract
For the Topping:
¼

cup

granulated sugar

1

teaspoon

ground cinnamon
Instructions
Preheat oven to 350 degrees.

Combine the flour, brown sugar, baking soda and salt in the bowl of a stand mixer. Mix on low to incorporate. Add the butter and mix on low until the mixture resembles coarse meal.

In a small bowl whisk together the honey, milk and vanilla. And to the flour mixture and mix on low until the dough starts to come together. It might look crumbly and soft at this point so work it with your hands and form into a ball. Let sit in the refrigerator for 20 minutes to firm. Meanwhile prepare the topping by mixing together the cinnamon and sugar.

Divide the dough in half and roll out unto a lightly floured surface into a long rectangle, about an 1/8″ thick. Flour as necessary to keep from sticking. Trim the edges to make the rectangle 8 inches wide and 12 inches long. Thus make a 3×2 of 4×4 inch cookies. This will give you the traditional graham cracker shape.

Make a vertical line down the middle of each cracker being very careful not to cut through the dough. Using a toothpick or skewer, prick the dough to form two dotted rows in each half, 10 total.

Transfer to a lightly greased or parchment lined cookie sheet. Sprinkle lightly with the cinnamon/sugar mixture.

Bake for 12-15 minutes. Rotating halfway through and checking on them erring on the earlier side as not to burn the crackers. You will want them to be slightly firm to the touch.
Adapted from the Smitten Kitchen Blog.  Veronica blogs at CookingMorningNooNight.blogspot.com! She has 2 beautiful boys who are her world, and a supportive husband who motivates her every day!
She's a self taught chef and loves to be experimental in the kitchen. She also loves to motivate other people to get in the kitchen and cook for the ones they love!
So are you ready for even more easy Snack Recipes?
Keep your snacking both fun and delicious with these tasty recipe ideas…
Homemade is always better and these Homemade Ritz Crackers are no exception!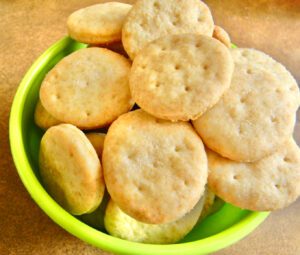 No rainy day can stand a chance against these outrageously delicious Cheez Its… YUM!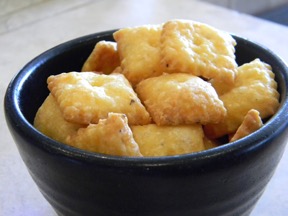 This M&M Easy Granola Bars Recipe is the perfect way to pack some homemade love in your kiddos lunches!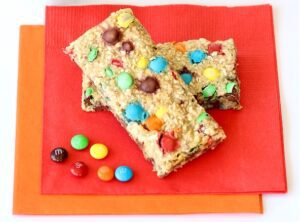 Use this Homemade Pop Tarts Recipe with step by step instruction to bake up a batch of one of your very favorite childhood memories!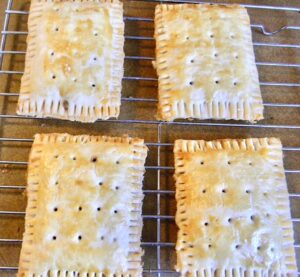 Make your own copycat version of frosted Mother's Cookies with this fun Circus Animal Cookies Recipe!  They're SO good!!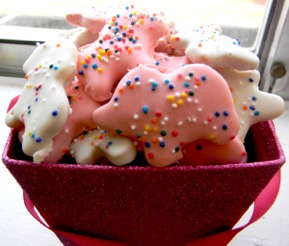 Ready, Set, Bake!  Get ready to LOVE this easy Peanut Butter Chocolate Chip Muffins Recipe!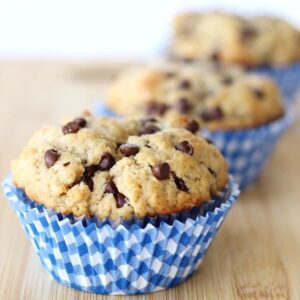 Nothing beats these warm Pumpkin Spice Muffins to feed a snack attack!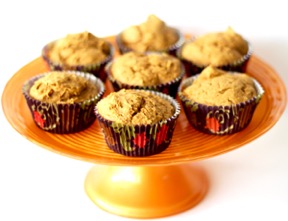 Satisfy every sweet tooth with this delicious Easy Banana Bread Muffins Recipe!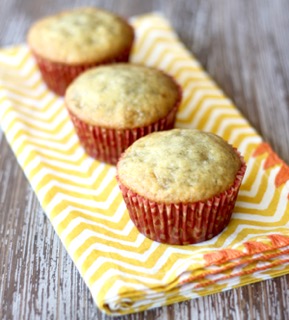 14 Easy Campfire Treats You'll Wish You Tried Sooner!
Need some more new twists on the classic campfire desserts?  Get inspired with easy recipes!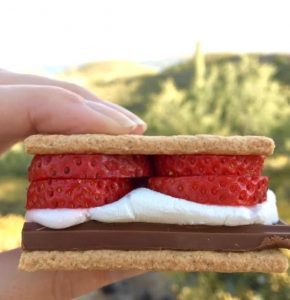 Grocery Money Saving Tips:
Use these frugal tips for How I Save Money on Snacks for the Kids to feed your kiddo's snack cravings!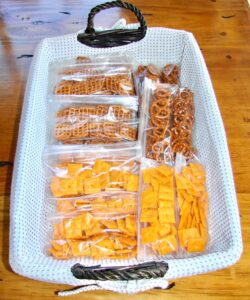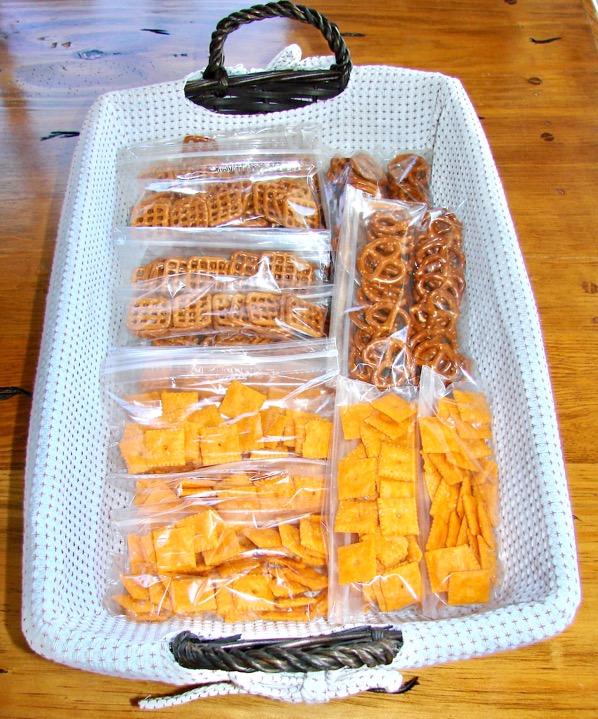 If you've got a teenager, then you need these helpful tips for How To Feed a Hungry Teenager Affordably!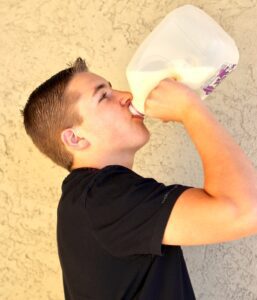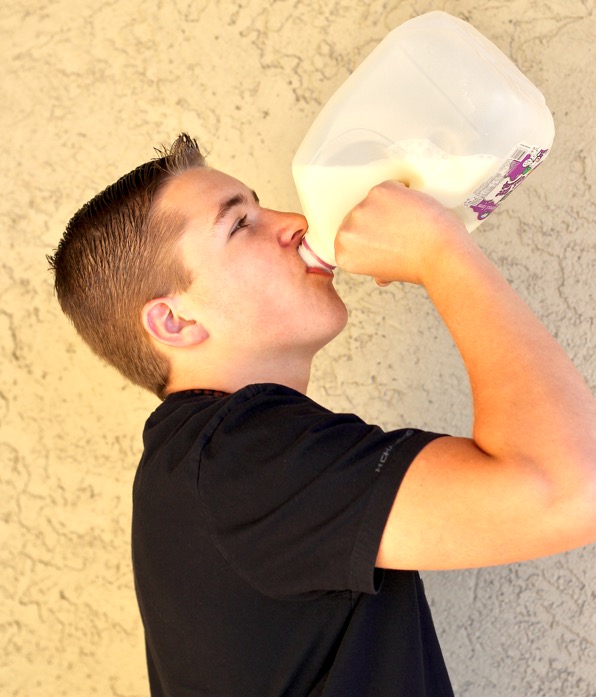 Whether you're just in need of some easy recipes for the big party, or cheap family meals for those out of town guests, these easy recipes will help save the day!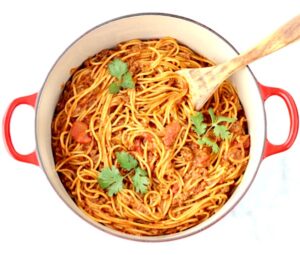 Want to know how to cut your grocery bill in half?  Keep more cash in your wallet with these easy money saving tricks!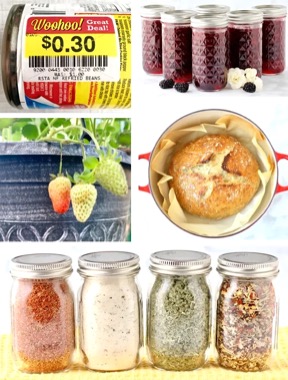 So have you made this Homemade Graham Crackers recipe yet?
Leave a comment & share!