I may get
paid
for ads or purchases made through links in this post.
Create your own DIY Growth Chart Ruler for kids, made from just a few simple supplies you may already have around the house!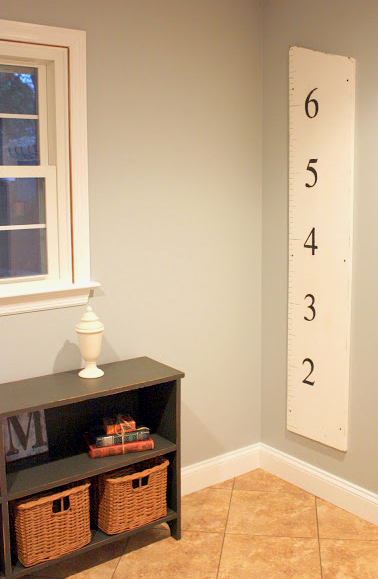 Following is a fun DIY Wood Project and guest post
from Angie at The Cellar Door Stories…  enjoy!!
DIY Growth Chart Ruler for Kids
Related:
Hi everyone!  I'm so excited to be back here at The Frugal Girls!  The last time I was here, I shared about our frugal mud room storage.
This time the location hasn't changed much….still in my mud room, but it's a new addition about a foot to the right….a DIY Growth Chart…made from materials we already had around the house!
I have always loved the idea of a growth chart.  Growing up, I knew a family who dedicated one of the doorframes in their house for this purpose.
It was amazing to see all the friends and family members who had marked their height over the years!  Currently, my mom has a spot in her house where she marks the kid's height when we visit – something my son always looks forward to.
I knew I wanted to have something similar in our home someday, but my main concern was of sentimental value – what would I do if we needed to repaint the room, or even move?  I am way too sentimental to paint over something like a growth chart!
So here's what we did (following the same basic steps as my numbered coat rack):
First, grab a piece of wood.  Any big piece will do!  We found ours in our attic, left here by the previous owners, which is why it is angled at the top – it's really just an old piece of junk wood.
We wanted a distressed look, so we painted the board black and then added several coats of white paint.
Next it was time to measure.  Sooooo thankful for my helpful husband in times like these….I would much rather just eyeball things, but clearly for this project you need to actually measure, something I really don't have the patience for!
We decided where we wanted the chart to hang on the wall and knew that the first line would be 11 inches from the floor.  He then measured and marked each inch, making the lines longer at 6 inches and again at each foot mark.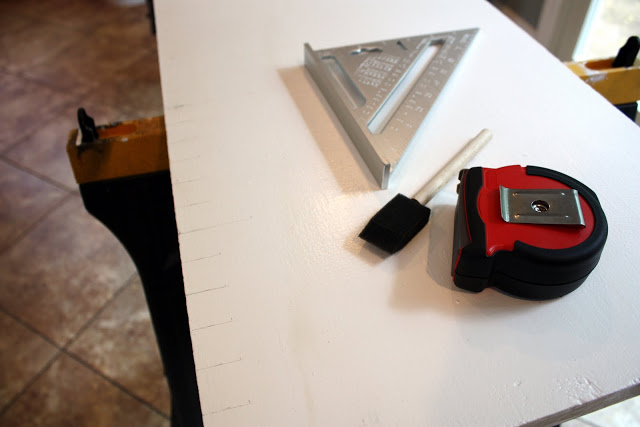 I used black acrylic paint to trace the lines and stencil in the numbers.  Since we were planning to distress it, I knew it was fine if everything wasn't perfect.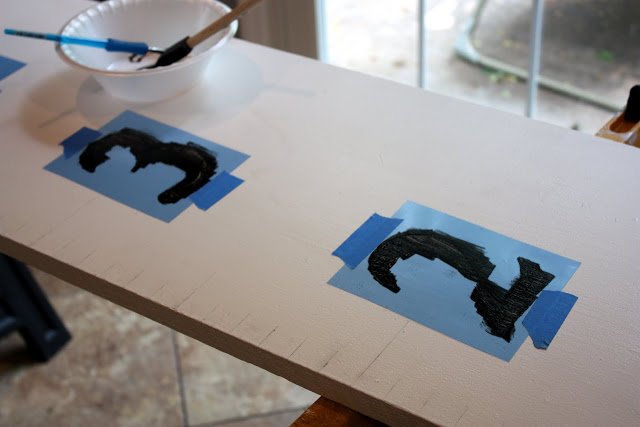 A few coats of paint later and then some extra time to make sure everything was dry and it was time to distress!  We used the palm sander to rough up the edges and go over the whole front, giving it a little character.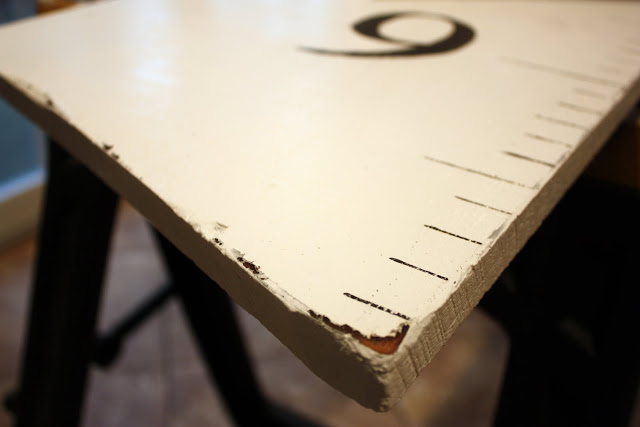 All that was left was to attach it to the wall….which took a little extra effort since it is basically ginormous!  The kids were excited to mark their heights immediately…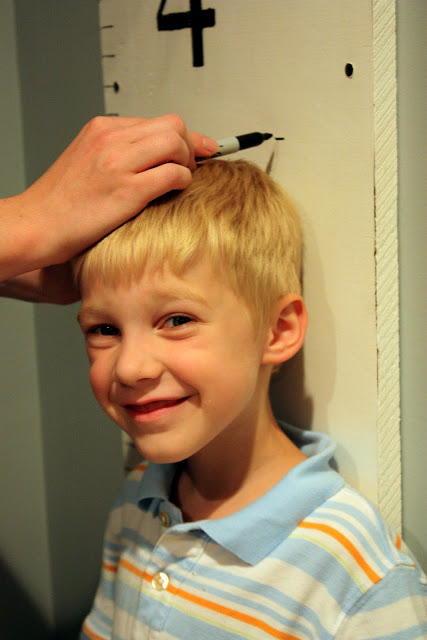 … and I am thrilled to have what is sure to become a treasured piece of family history!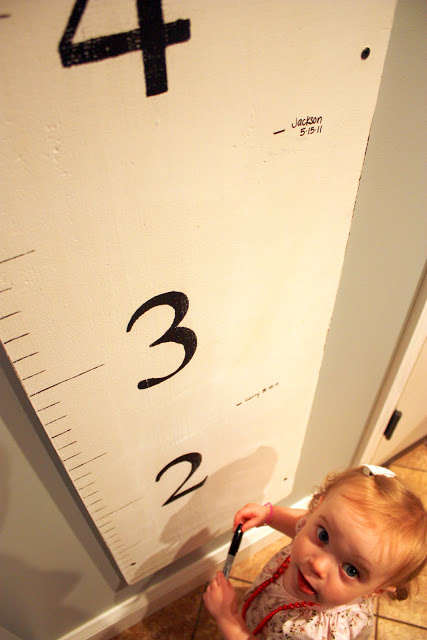 Angie is blessed to be a wife to Jon and a stay at home mom to Jackson and Carly.  She blogs at The Cellar Door Stories and loves bargain hunting, iced coffee, dark chocolate, and all things domestic.
You can never have enough creative ideas for your home.
So have some fun exploring these DIY home decor ideas below…
Pallet board crafts are always so fun, but when you don't have access to one… you can just create a smaller DIY version yourself!  Check out this fun Mini DIY Pallet Board Sign tutorial, and make your own this week!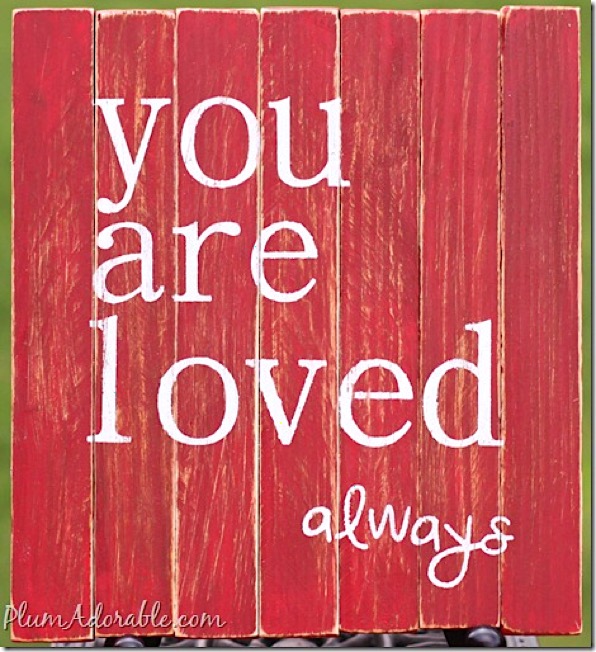 Grab your tools and transform any room with this easy step-by-step tutorial for a DIY Shiplap Headboard!  You won't believe how simple these are to make!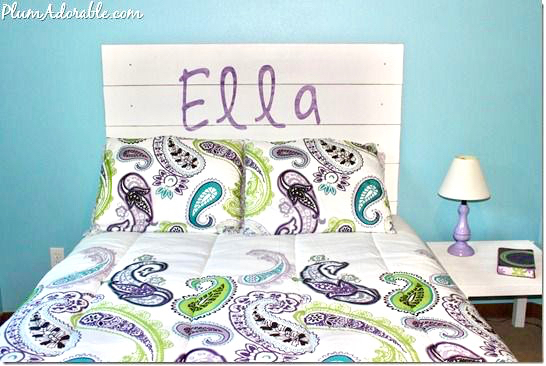 This DIY Wooden Utensil Box makes such a great holder for your kitchen utensils!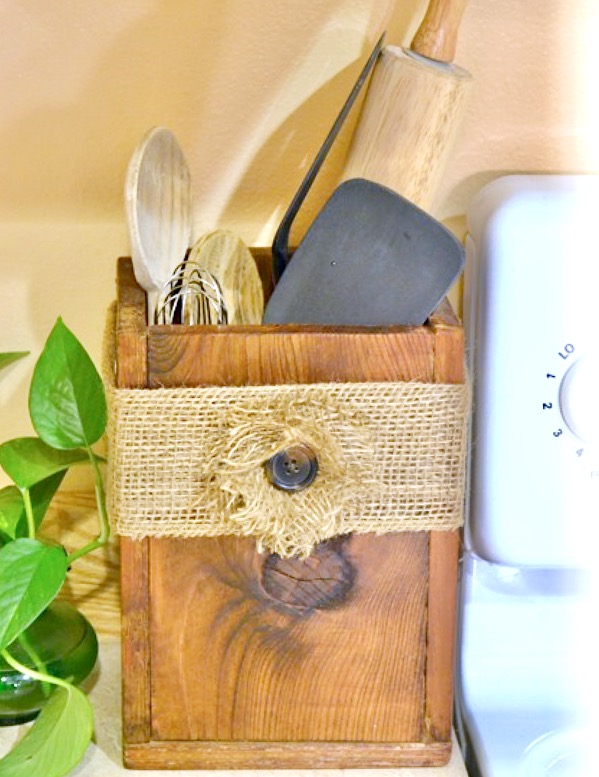 Create your own gorgeous DIY Kitchen Pot Rack by reusing an old wooden window frame!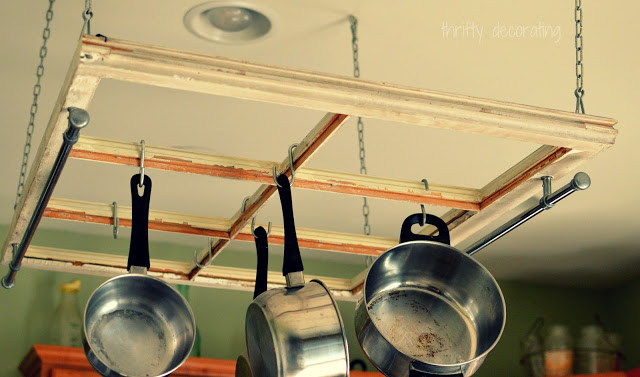 Freshen up your living room or bedroom with an adorable Spring Bloom DIY Burlap Pillow! You don't need to buy a new throw pillow when you can do this instead!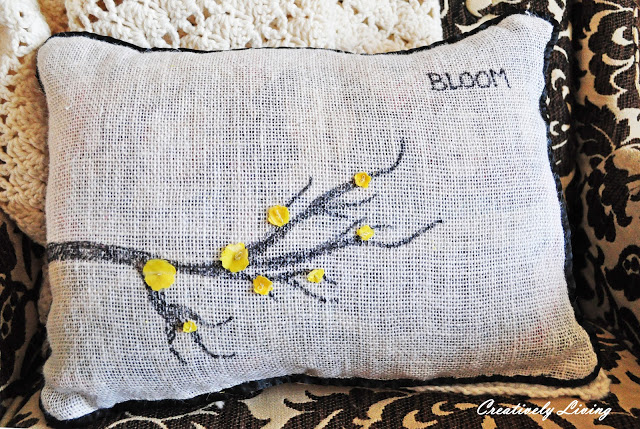 Busy hands make happy kiddos!  Keep your kid smiling all day with these Fun Crafts for Kids!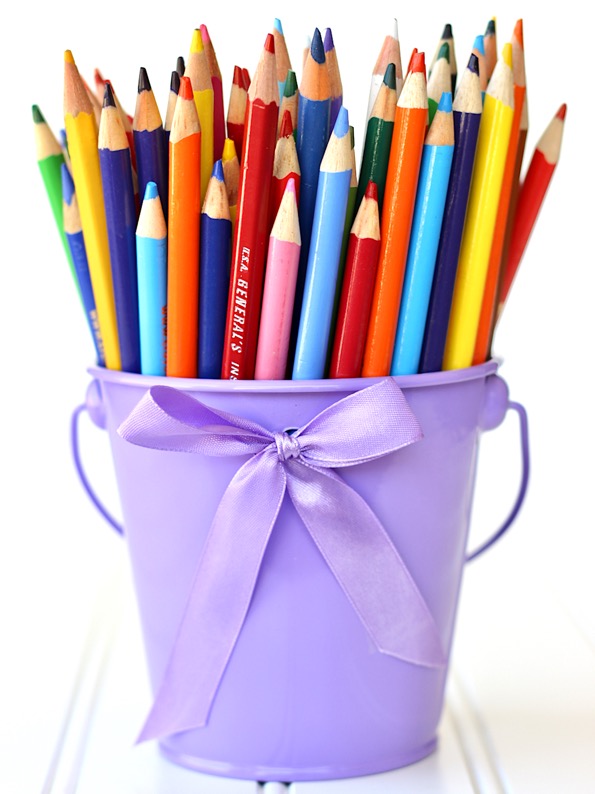 There are Crafts for every season, holiday, and occasion ~ perfect for both kids and adults!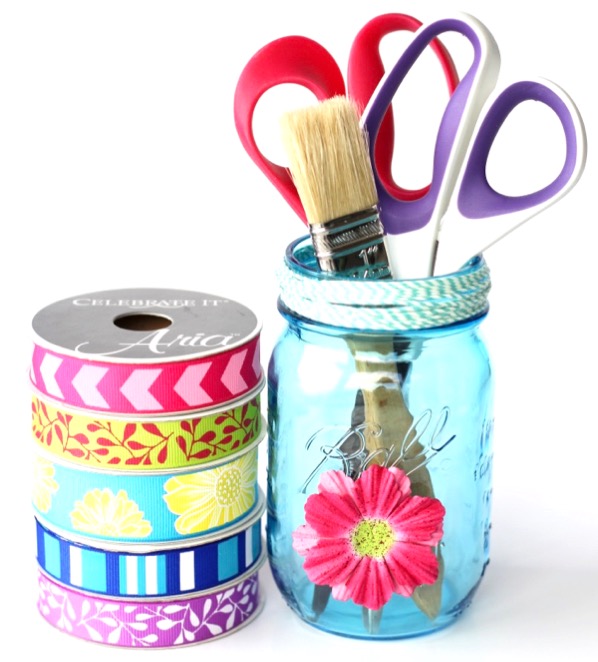 You'll be amazed at just how easy it is to give each room a fun, fresh farmhouse makeover with these easy DIY and decor hacks!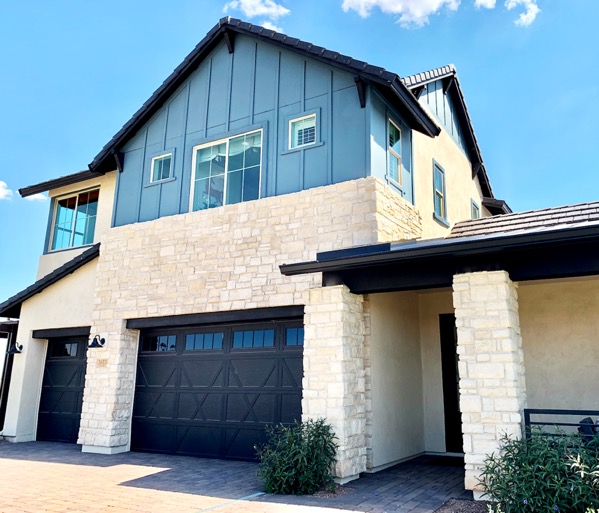 It's true… you can LOVE your house and save BIG all at the same time!  Are you ready to start saving?  Check out these affordable ideas and frugal hacks for your home.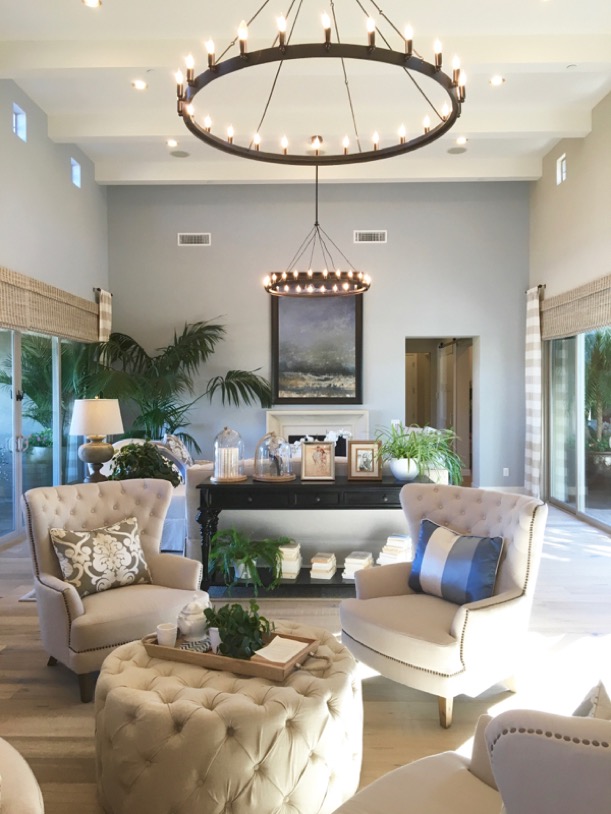 So have you tried making your own DIY Growth Chart Ruler yet?
Leave a comment & share!