I may get
paid
for ads or purchases made through links in this post.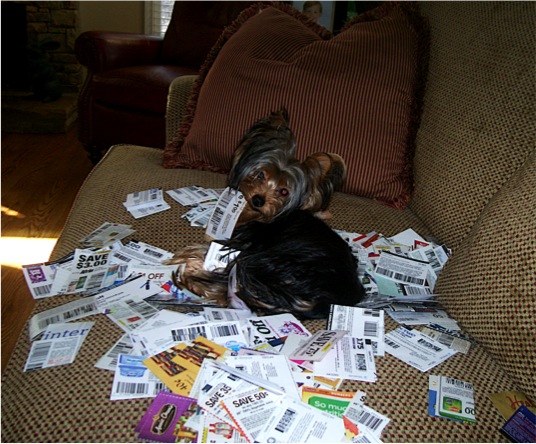 Yep ~ it's true… here is one of the world's cutest couponing canines!
Frugal friend Dolly sent over this adorable picture of her seriously cute dog Lexie!  She said Lexie gets soooo excited when she's cleaning out her expired coupons… and loves to jump in and 'help' out!
Thanks for sharing, Dolly! 😉
See Also:
This Week's Hottest Printable Coupons
Do you have a fun photo you've taken in the midst of saving $$ and being frugal?  Email it over to me at [email protected] ~ I love sharing them!!