Add a touch of heat to your BBQ Sauce with this Easy Homemade Spicy BBQ Sauce Recipe!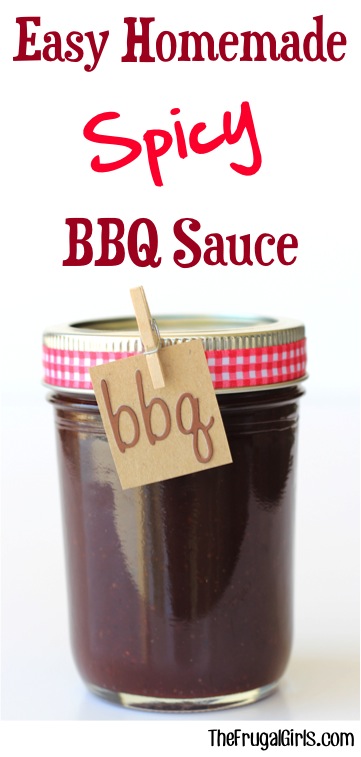 Skip the store bought BBQ sauce and make your own instead!
Making your own delicious Spicy Barbecue Sauce is a snap with this Easy Homemade Spicy BBQ Sauce Recipe!
Serve it warm… or store it in a mason jar for later!!

Easy Homemade Spicy BBQ Sauce Recipe
Easy Homemade Spicy BBQ Sauce Recipe!
Prep time:
Cook time:
Total time:
Ingredients
1.5 cups light Brown Sugar
1 cup Heinz Ketchup
¼ cup Water
2 tbsp White Vinegar
1.5 tsp Heinz 57 Sauce
1.5 tsp Chili Powder
¾ tsp Cayenne Pepper
¾ tsp Garlic Salt
Instructions
Combine all sauce ingredients in a pan and bring to boil
Stir until sugar is completely dissolved
Turn to low and simmer for 5 minutes
Serve warm, or store in Mason Jar in fridge for later. Enjoy!!
Yum
A big thanks to my sweet Aunt Shirley for sharing this recipe!
Craving more delicious BBQ Recipes?  Get inspired below…
Enjoy the satisfaction of making your own BBQ Sauce with this Easy Homemade Hickory BBQ Sauce Recipe!

Jazz up your Chicken, Burgers and Ribs with this Easy Homemade BBQ Sauce!
Ribs have never been easier or tastier than with this Easy Crockpot BBQ Coca-Cola Ribs Recipe!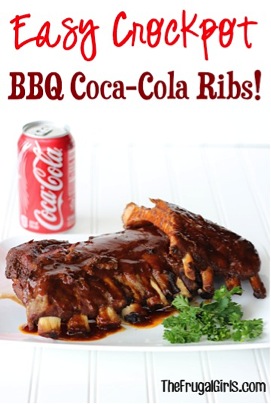 Get ready to rock Your Slow Cooker with this Crockpot BBQ Whole Chicken Recipe!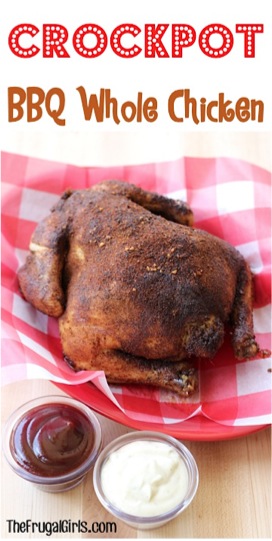 Craving some comfort food?  Let me introduce you to this Easy Country Style BBQ Pork Ribs Recipe!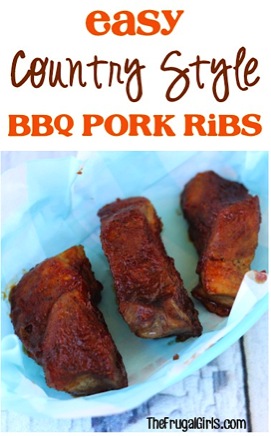 Bacon makes everything better… including Crock Pot Chicken!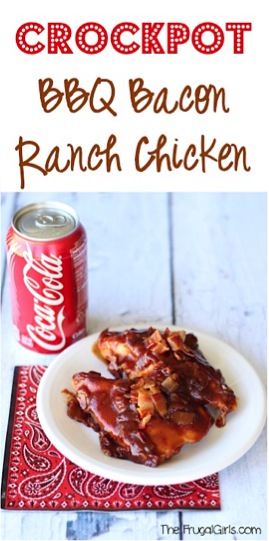 This bean recipe is so easy to make and SO yummy!  Serve it up at your next Party, Summer BBQ, Potluck, or make some as a delicious dinner side on a chilly evening!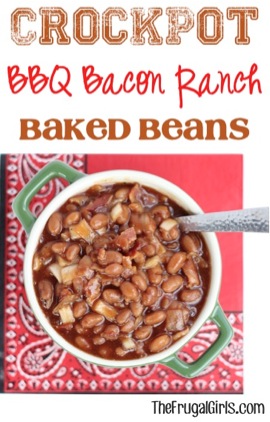 Pulled Pork has never been better… or easier!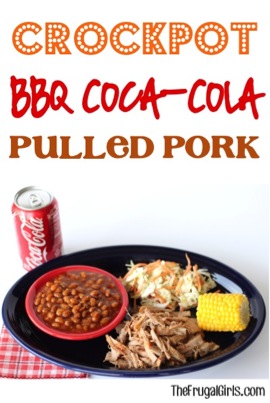 Don't miss out!  Get all the latest fun new Frugal Girls Recipes, Tips + more right here…