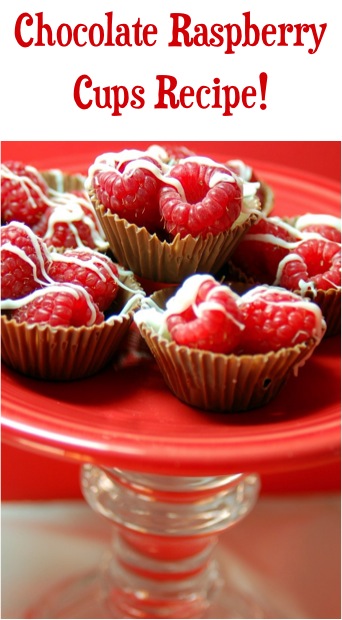 Following is a Chocolate Raspberry Cups Recipe
guest post by Rita at Pink Polka Dot Creations… enjoy!!
Hi, I'm Rita from Pink Polka Dot Creations,and I am thrilled to be a guest, here at The Frugal Girls! I was so excited when they asked me!
Since Valentines Day is just around the corner, let's celebrate with a little chocolate!
I saw these in an ad that came in the mail and I decided to give it a try and see if I could make some on my own. I liked the results and my family loved these!
They are beautiful to look at and oh so yummy and wouldn't these be a fun little Valentine gift for that special little someone?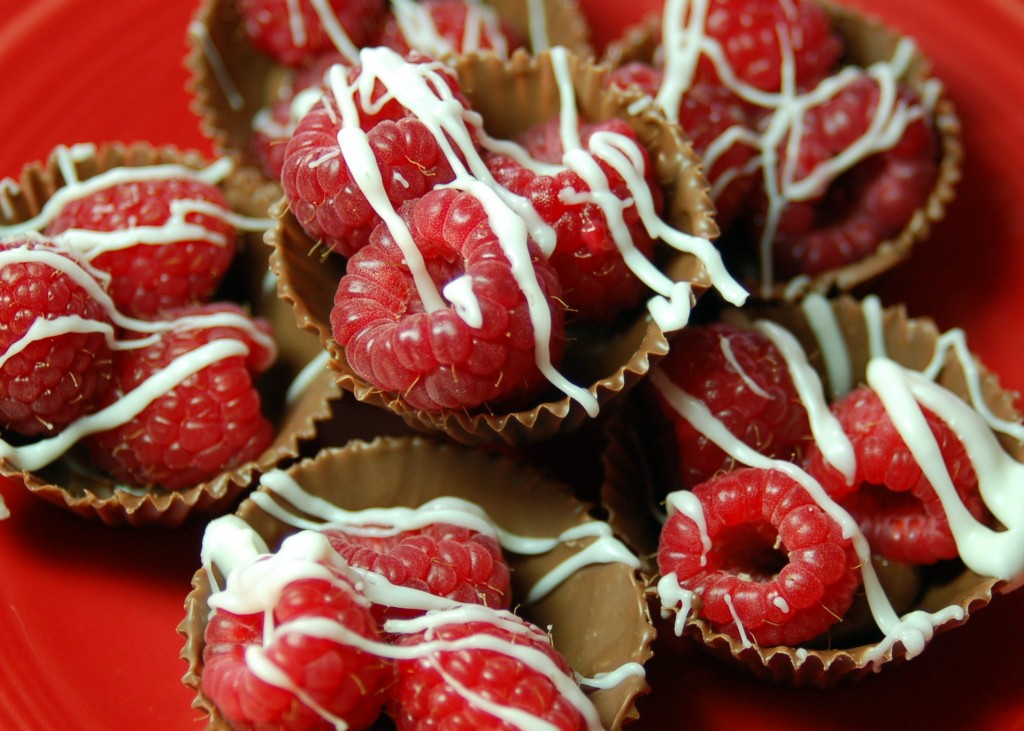 So does anyone else want to try their hand at making these little beauties?
I used my mini muffin tin and lined it with papers.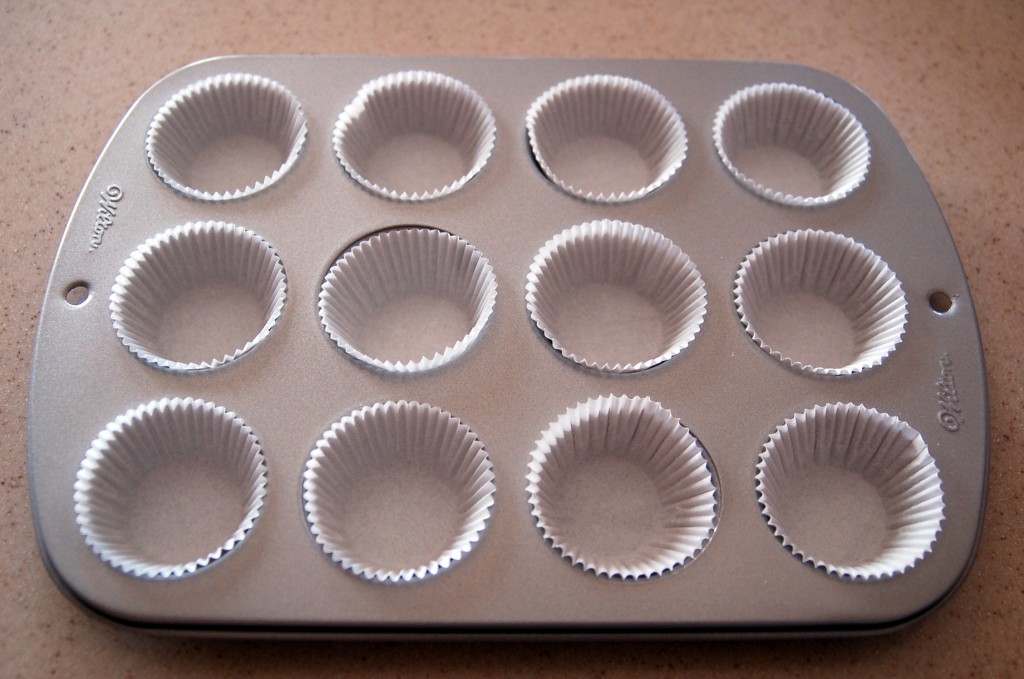 Melt your chocolate. I used the Guittard apeels, but you can use any good melting chocolate. If you have a condiment bottle it works wonders for putting the chocolate into the bottom of the cups. I just keep the chocolate in this bottle and reuse it over and over.
To melt your chocolate, put it in the microwave for 1 minute on 50% power. Stir and repeat for 30 seconds at 50% power. Stir and repeat if necessary. It is better to go slow and stir the chocolate to melt it and not let the chocolate burn!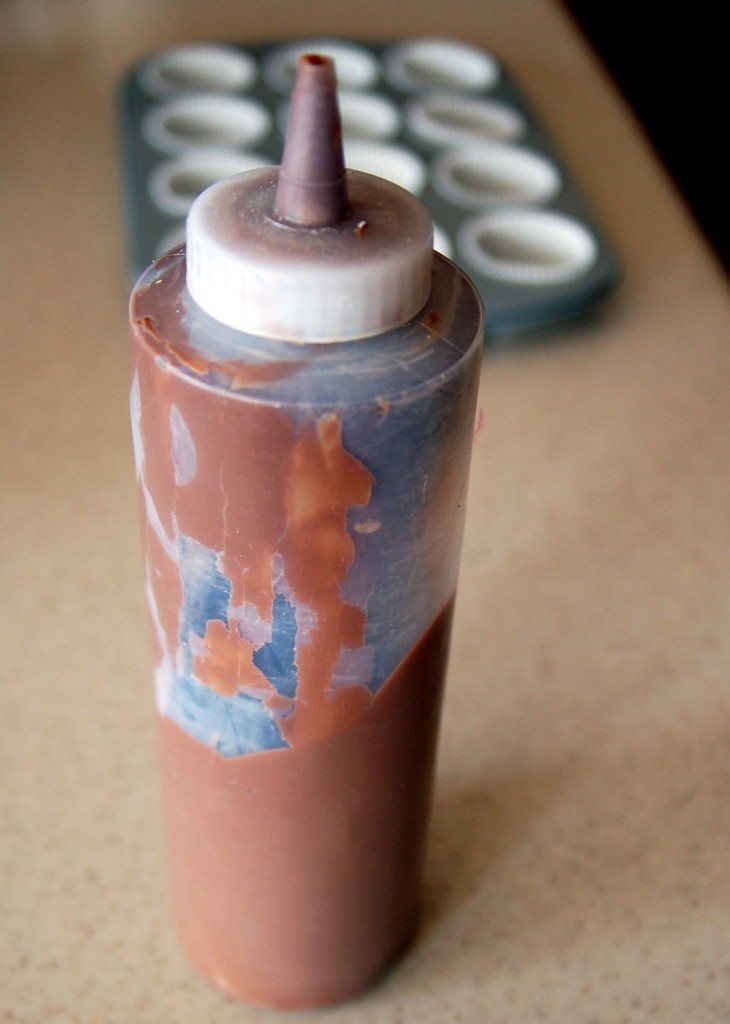 Squirt or spoon into the bottom of the cups.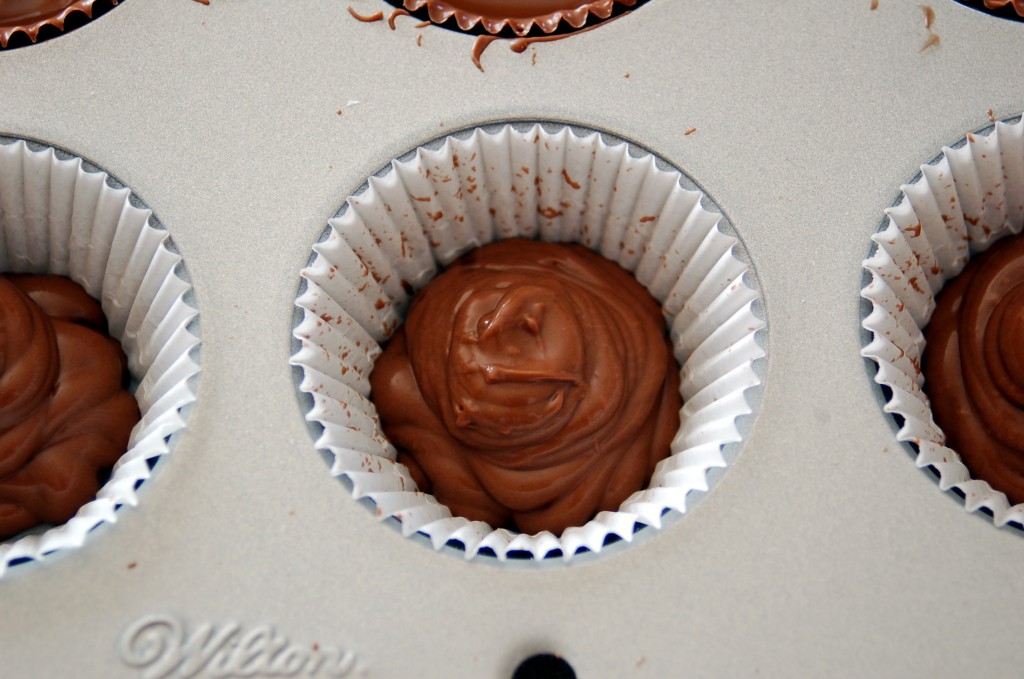 Using the back of a spoon spread the chocolate all the way up the side of the cups. The one thing I learned is that you want the sides to be thick enough that they won't break when you remove the paper, so be sure to get plenty of chocolate up the sides.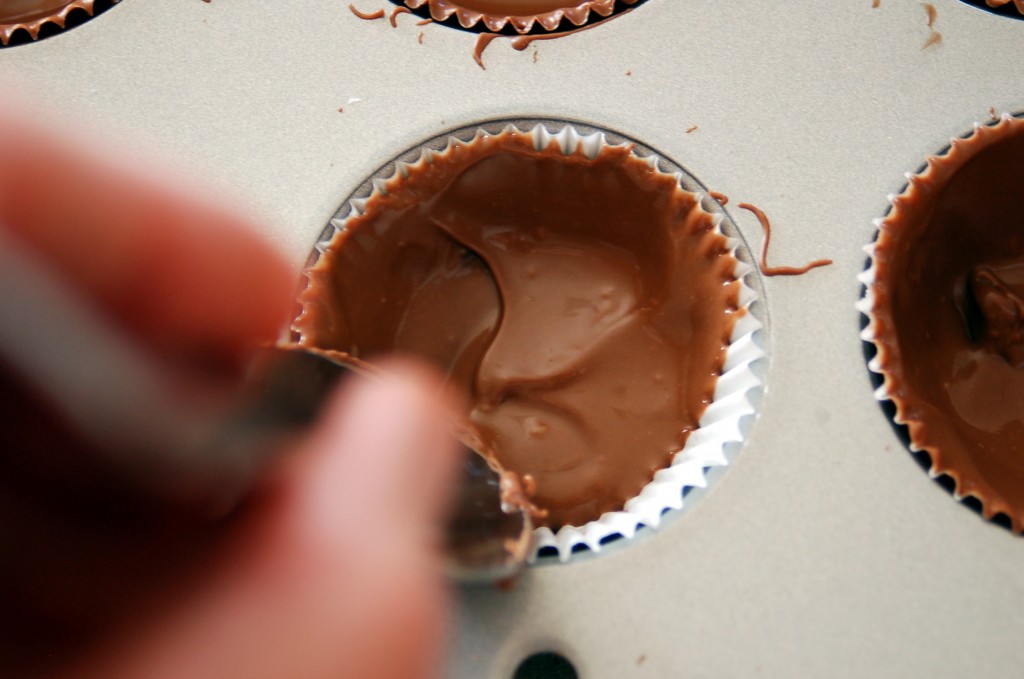 Let them cool and set up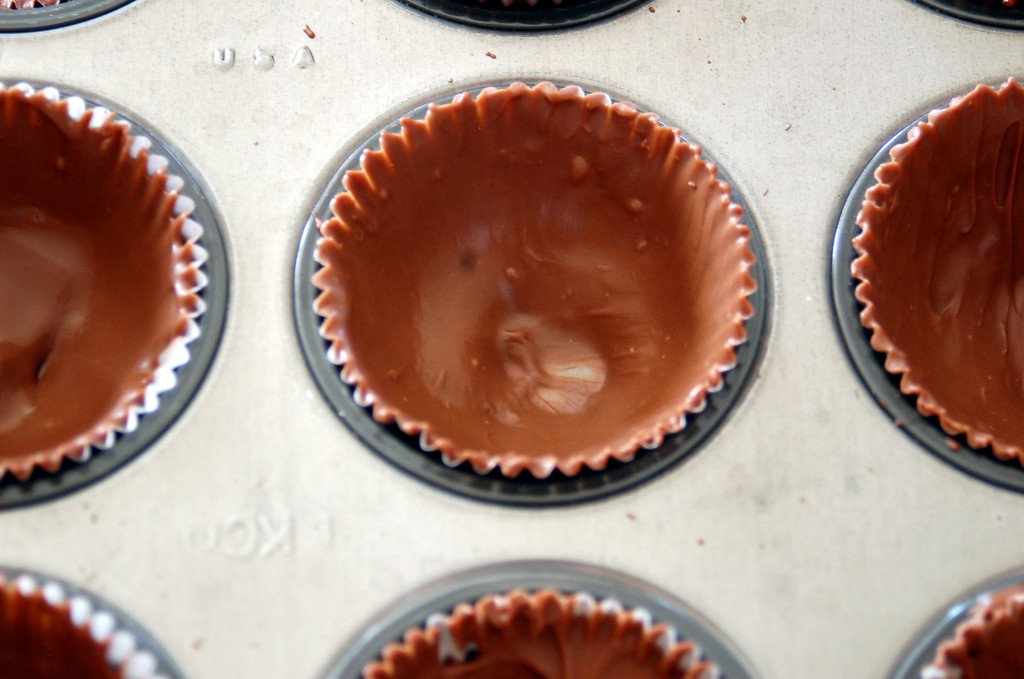 After they have set up, remove the paper. Don't they look cute already?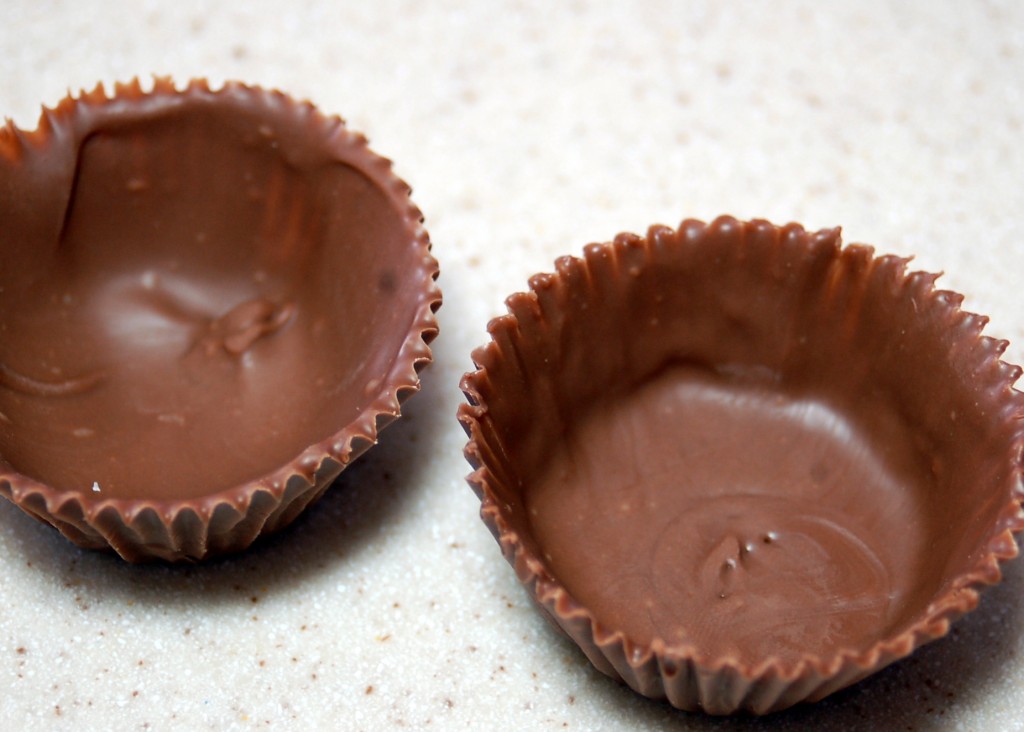 Add your washed and dried raspberries. I could fit 3 in each cup. (I added a little bit of chocolate in the bottom of each cup to hold the raspberries in place)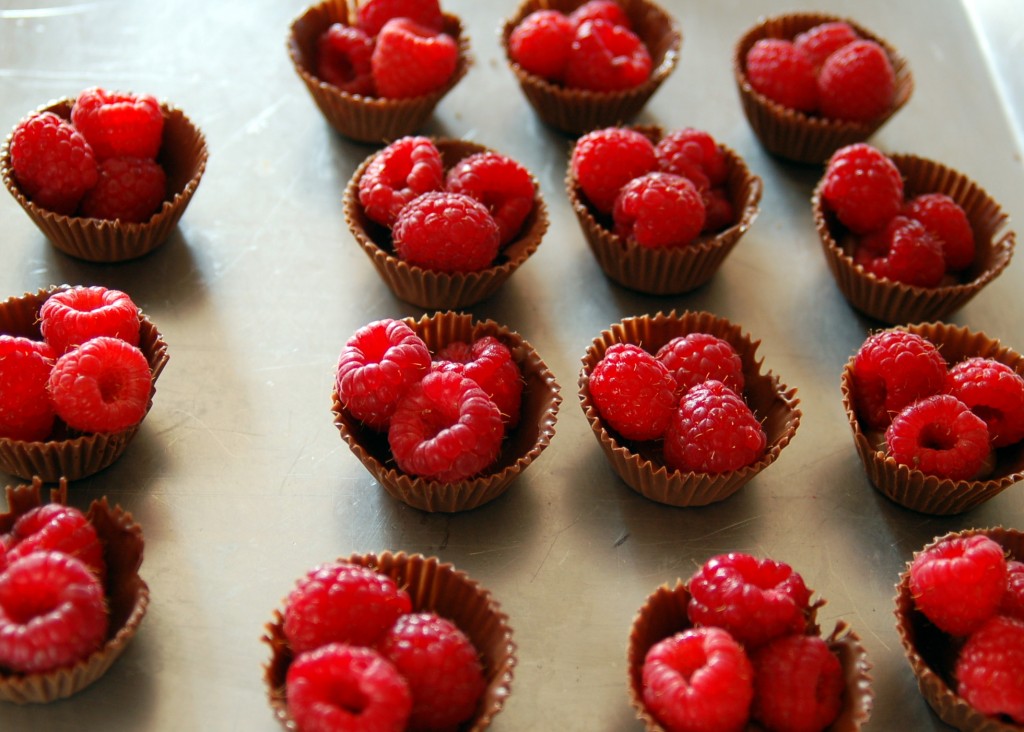 Drizzle with some white chocolate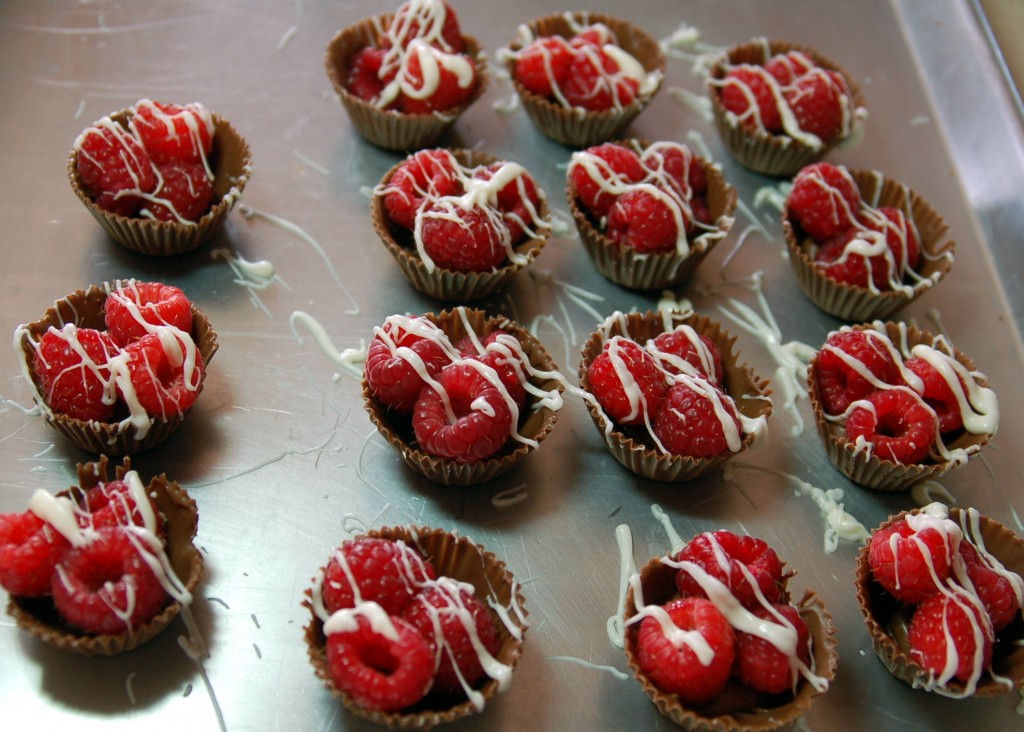 Oh so beautiful! Wouldn't your Valentine absolutely love you if you made these? 🙂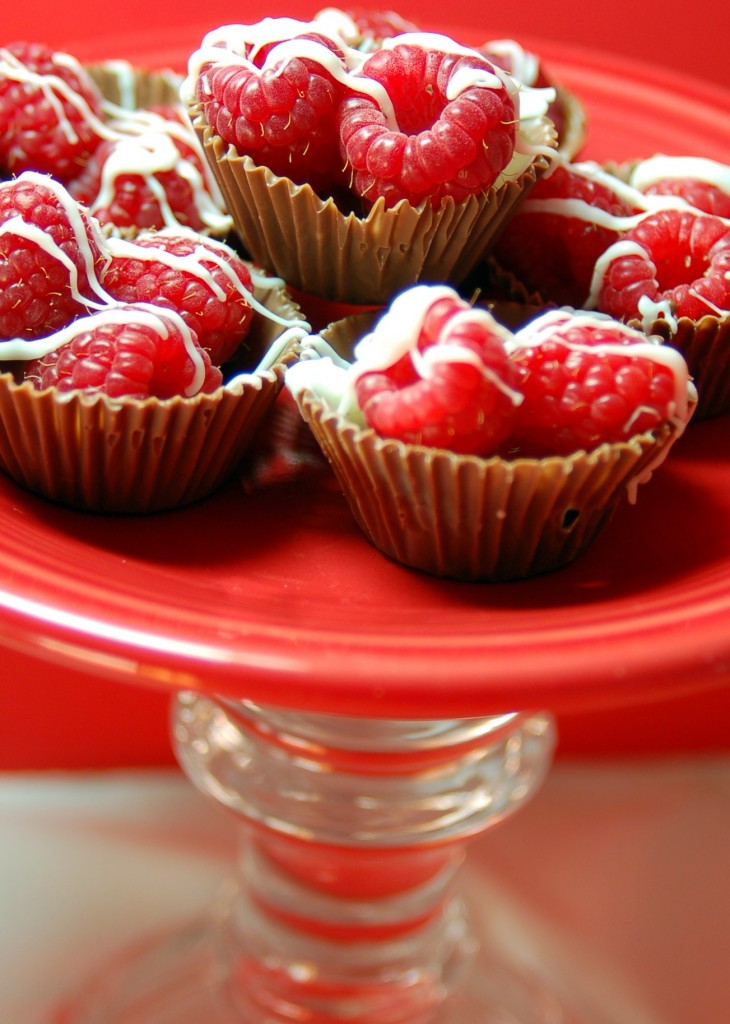 And thats how you make this Chocolate Raspberry Cups Recipe! These little beauties taste as good as they look with the fresh berries in them!
I hope that you enjoyed this tutorial and that you will join me at Pink Polka Dot Creations for more fun Valentine ideas, including a fun printable banner, A Best Ever Valentines Countdown and a fun Don't Eat Cupid Game.

Yum
You can also find me on Facebook and Pinterest.
Have a great day everyone! Love Ya!